Instagram:
@maiafadd
Behance:
www.behance.net/maiafaddoul
Website:
www.maiafaddoul.com
1. What's your story? Where are you from?
My name's Maia and I'm an illustrator + designer from Montréal, Canada. I'm a lifelong doodler and continuous sketcher. I tend to wear a lot of hats, working mostly in design and illustration but also in commercial photography. I speak English, French and Spanish and I love graphic novels, Gudetama, and all things mid-century modern.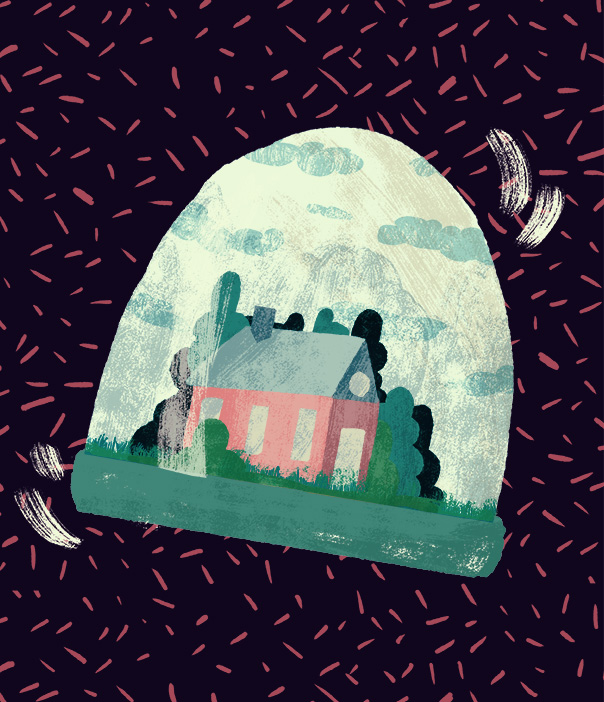 2. Tell us about your aesthetic.
As I'm sure a lot of artist would say, I consider my style to be perpetually evolving. At the moment, I'm into experimenting with simple compositions, bold colours, a lot of contrast, and texture!!! I'm all about that chalky touch.
3. What is your favourite medium and why?
As much as I love traditional mediums, my very clumsy nature makes it difficult for me to enjoy them fully, as I often end up making a mess, weather its by staining everything with gouache or smearing graphite all over my drawing (my fellow lefties will know what I mean). That's why I love digital painting and its almost infinite forgiveness as a medium. But I do almost always try to incorporate a little traditional touch, as mentioned earlier with the use of textures.
4. What is your artistic process like?
Even if mostly paint digitally, every piece always starts with a good old pencil sketch. Nothing beats that genuine, instinctive pencil mark for me. I also I like to establish my colour palettes before starting, and to have a vague idea of the feel I'm going for. I like to work rather fast, It's easier for me to do a full illustration in one go rather than working on it 1hr a day for a week. I think it helps me keep the original feel to the piece and not overthink it, as that can be truly detrimental. Research and observation are also very important parts of my process. Not necessarily researching other artist's artwork on a given topic, but more so seeking inspiration in everything that surrounds me. For example, I love making colour schemes from pictures I take around the city, or random objects I find cool.
5. Who and/or what inspires your work?
Although it might not be obvious when looking at my work, I get a lot of inspiration from vintage home décor pictures featuring mid-century modern furniture and architecture. The colours and the funky angles on everything really speak to me. I also really enjoy the work of English illustrator Pippa Toole, as well as Jesse Jacob's graphic novels. One of my biggest inspirations is the Nobrow magazine. I often have one not too far from my desk, and it never fails to make me want to draw and create awesome stuff. Seriously they are a goldmine for anyone who likes illustration and graphic novels, regardless of age or taste.
6. What role does art play in your life? How does it change the way you view the world?
In my opinion, one of the most important things in this world is creativity, because when we really think of it, everything we see or interact with, was created by someone, and ultimately it's what allows us to go forward. With that in mind, I believe the way I chose to be creative is by making art and design, and that's truly what makes me feel good, and what gives me a sense of purpose. I get such a physical and mental sense of accomplishment every time I create something; it'd be silly not to do it all the time.I believe that making art makes me particularly observant, and therefore allows me to appreciate a lot of the little things.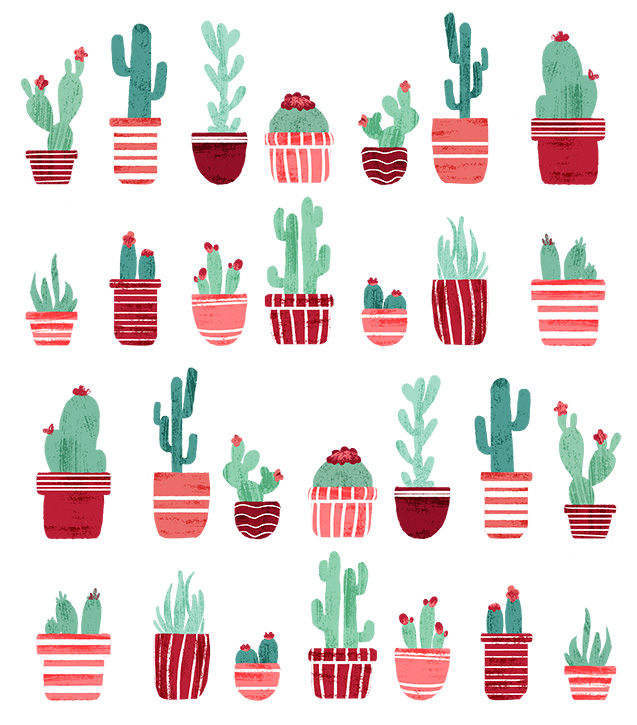 7. Where did you study?
I first studied Illustration for three years at College and then decided to further pursue graphic design by also doing a bachelor in Design at UQAM, in Montréal, which I will be completing this coming April. I have however been working as a freelancer for the last 5 years, trying to balance school, work, illustration and design all at the same time. It's been quite a journey, but a pretty fun one for sure.
8. Where do you see yourself in five years? Working in an agency?
Sure, I have yet to work in an agency and I think it would be a good way to truly start my career in the commercial art field, but I don't think it's my final aim.
9. What about in ten?
I think my true goal will be to become an established freelancer, working from my own studio, whether its in the editorial filed, or maybe something regarding publishing. All I want is to live comfortably, and to like what I do. Hopefully that'll be the case ten years from now!
10.What do you hope to achieve with your art?
I want to continue to push myself with it, and I want people to feel something when they look at it.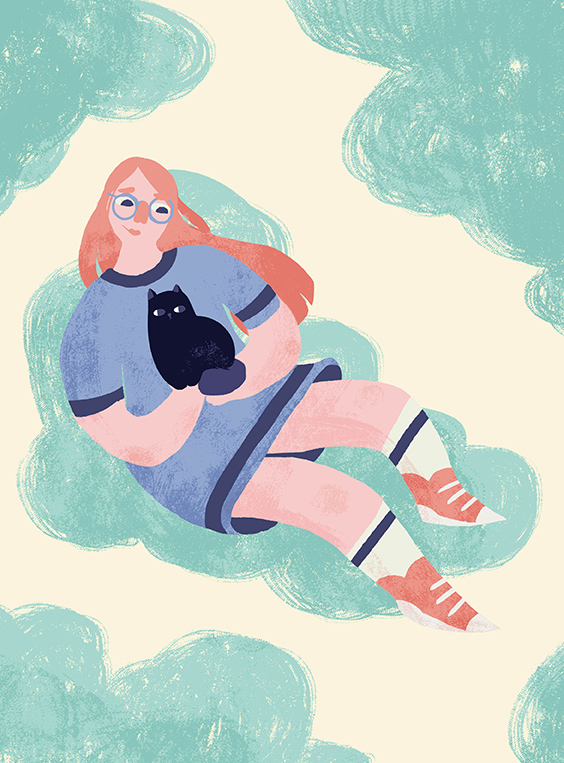 11. Now, tell us a little more about you as a person: what is your favourite food?
Two words: peanut butter tofu. If you haven't, yourself a favor and try it, it WILL change your life.
12. Favourite book?
Ghost World the graphic novel by Daniel Clowes
13. Favourite genre of music?
90s Alternative and Hip Hop
14. What are your hobbies?
Film photography and playing guitar.
15. If you weren't an artist, what would you be?
That's always a hard one.. let's hope I'll never find out!