Instagram:
@mailydegnan
Twitter:
@mailydegnan
Tumblr:
mailyillustration.tumblr.com
Website:
www.mailydegnan.com
1. What's your story? Where are you from?
My name is Mai Ly Degnan and I am an illustrator, pattern maker, and greeting card designer. I grew up around alligators and orange groves in very tiny town in central Florida. I am now currently based in Baltimore Maryland.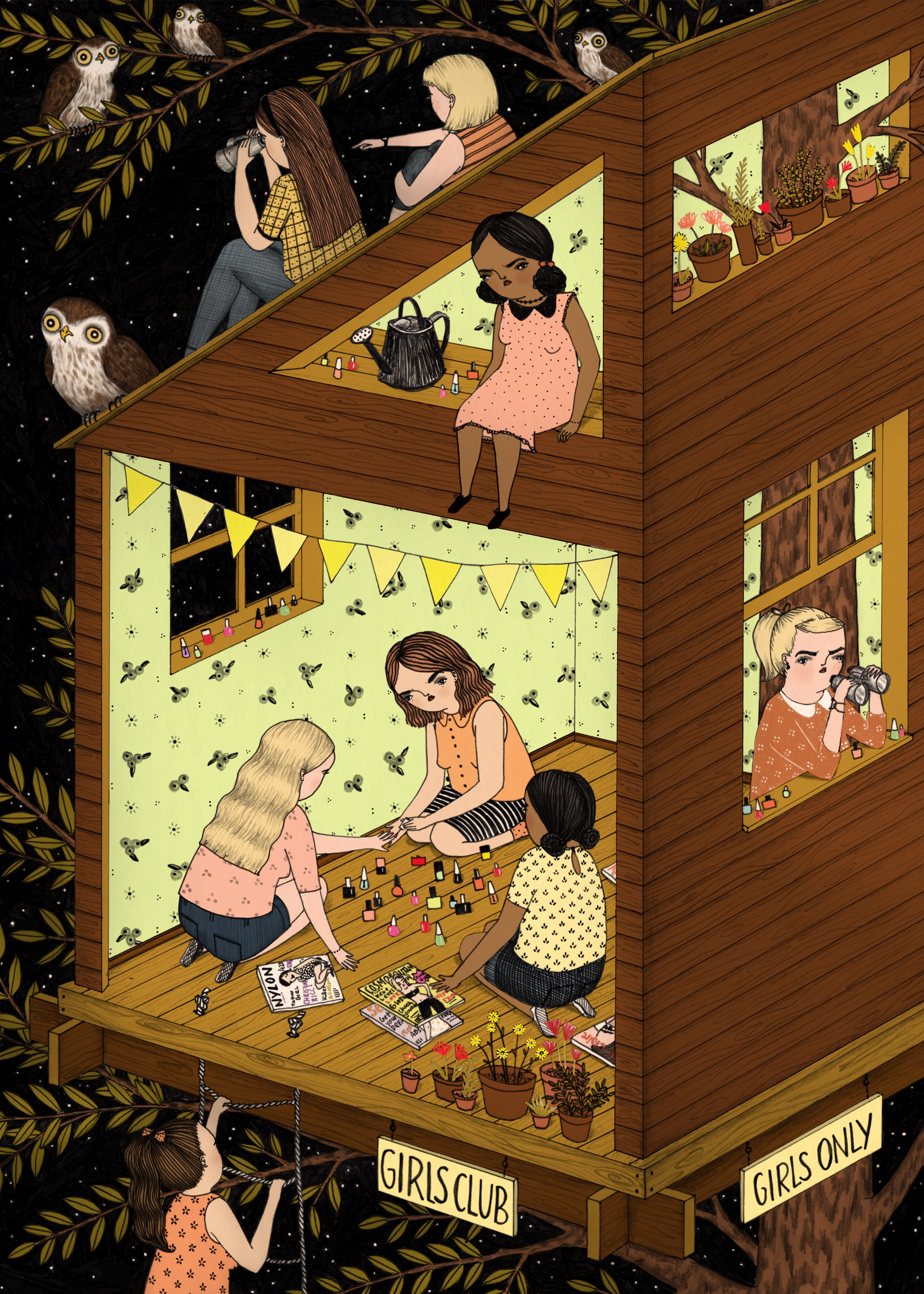 2. Tell us about your aesthetic.
I would say that my aesthetic is primarily focused on humor, stylized characters, and intricate line work and patterns. I generally gravitate towards drawing women. Subconsciously, I find myself creating illustrations that poke fun at insecure moments I've had growing up. I've always had a very self deprecating sense of humor and occasionally that peeks it's head when I draw.
3. What is your favourite medium and why?
I love drawing by hand and my favorite tool to work with is a .005 micron. When working with microns, I can get a large amount of detail while also still keeping consistent lines. As mentioned before, I love tedious line work. I've always felt it most accomplished when I've filled an entire page with tiny marks. My second favorite tool is Photoshop, which I use to digitally color over my line work. I am much too afraid to ruin my hand drawing.
4. What is your artistic process like?
My artistic process starts off with many rough inch tall thumbnails. Creating thumbnails in the beginning is probably the most important part of my process because it allows me to quickly see a composition that works without letting myself get stuck on the details. Once I find a composition that I like, I then blow up my thumbnail and make a finished sketch using a light box. From the sketch, I'll ink my line work on a clean sheet of paper. When I am happy with the finished black and white, I then scan the drawing and do color comps overtop. Once I find a color palette I love, I use the comps as a guide, and do the final coloring for my piece.
5. Who and/or what inspires your work?
I am inspired by people who stay true to themselves no matter how strange that might be. One of my favorite illustrators has always been Edward Gorey. I am obsessed with his tedious line work and dark humor. He always find the perfect way to make unsettling narratives humorous and cute, which isn't always they easiest thing to do. I also love movies. John Waters is another huge inspiration of mine. Not only are his films weird, hilarious, and all about Baltimore, he really stands up for the misfits and the underdogs. He is impossible not love.
6. What role does art play in your life? How does it change the way you view the world?
Art plays a huge part in my life. Ever since I was little, I would constantly draw. Now, as an adult, I am doing the same thing. I feel incredibly lucky that I had parents who understood how important art was to me, and allowed me to go to art school. Without that experience, I doubt I would be where I am today.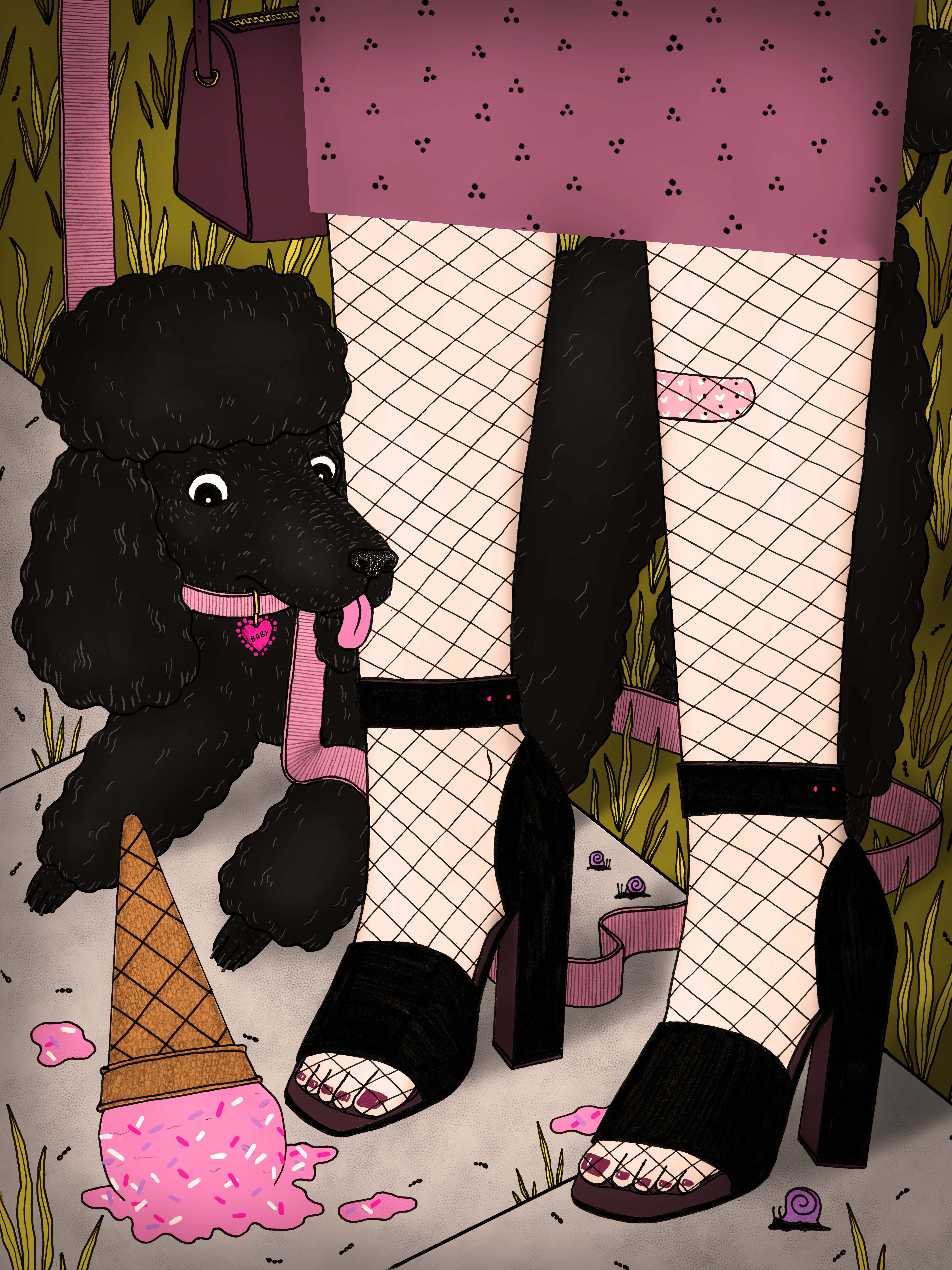 7. Where did you study?
I began college as a biology major, and after my second year, decided that it wasn't really for me. I decided to transfer to art school, and I never looked back. I studied Illustration at the Savannah College of Art and Design in Savannah Georgia. After graduating, I then earned my MFA in Illustration Practice from the Maryland Institute College of Art in Baltimore.
8. Where do you see yourself in five years? Working in an agency?
In five years, I would be really happy continuing to work as a freelance illustrator. I've recently started licensing my work on products, so doing more lines and getting into pattern and textile design would be really amazing. This was also my first year teaching, and I realized how much I love getting kids excited about illustration. So continuing that would also be nice.
9. What about in ten?
All the same things as above, but better. I also have a side business selling greeting cards. So expanding that into an actual storefront/studio would be ideal.
10. What do you hope to achieve with your art?
My goal with my work is to always approachable, relatable, inclusive, and make people laugh. No matter what I draw, I am constantly asking myself, how can I make this funnier? As an illustrator, it is incredibly important to me that people smile when they see my work.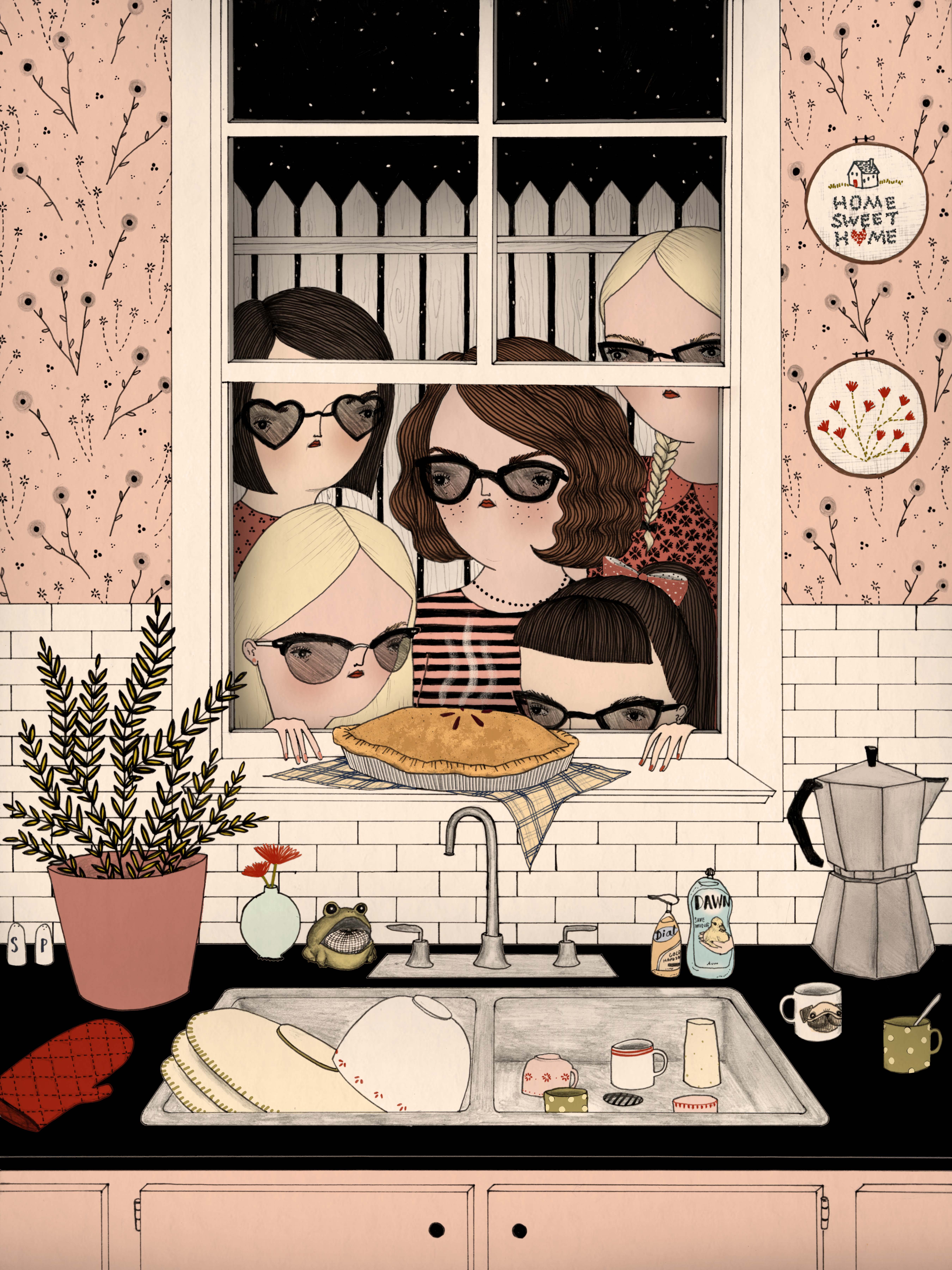 11. Now, tell us a little more about you as a person: what is your favourite food?
Vietnamese food is my favorite kind of cuisine. I am half Vietnamese so I was incredibly luck to grow up with a mother who was a fabulous chef (my dad was awesome too). I still feel pretty spoiled that I got to grow up with perfect Pho once a week. As much as I try, I still cannot recreate anything she makes.
12. Favourite book?
Right now my favorite book is a graphic novel called Wendy by Walter Scott. Wendy is about a girl with big dreams of art stardom, but more times than not, seems to constantly self sabotage herself. The book is super sarcastic, hilarious, and feels all too real which is exactly why I love it so much.
13. Favourite genre of music?
I like punk and metal music mostly. This comes from being heavily influenced by my younger brother when I was growing up. He an amazing punk drummer with very good taste.
14. What are your hobbies?
I am a pug enthusiast who really enjoys cooking, movies, and bad television.
15. If you weren't an artist, what would you be?
I've always been someone that really likes to help people. If I hadn't transferred to art school, I'd like to think that I would have stuck it out and ended up somewhere in the medical field. Being a doctor would be nice.