Instagram:
@maite_franchi
Twitter:
@MaiteFranchi
Website:
www.maitefranchi.com
1. What's your story? Where are you from?
I studied graphic design and art for five years in Paris. After my studies, I travelled to Vietnam and I then moved to Dublin where I especially looked for what I wanted to develop in my work. By returning to Paris, I then began working as a freelance and I met an illustrator who gave me my first mission.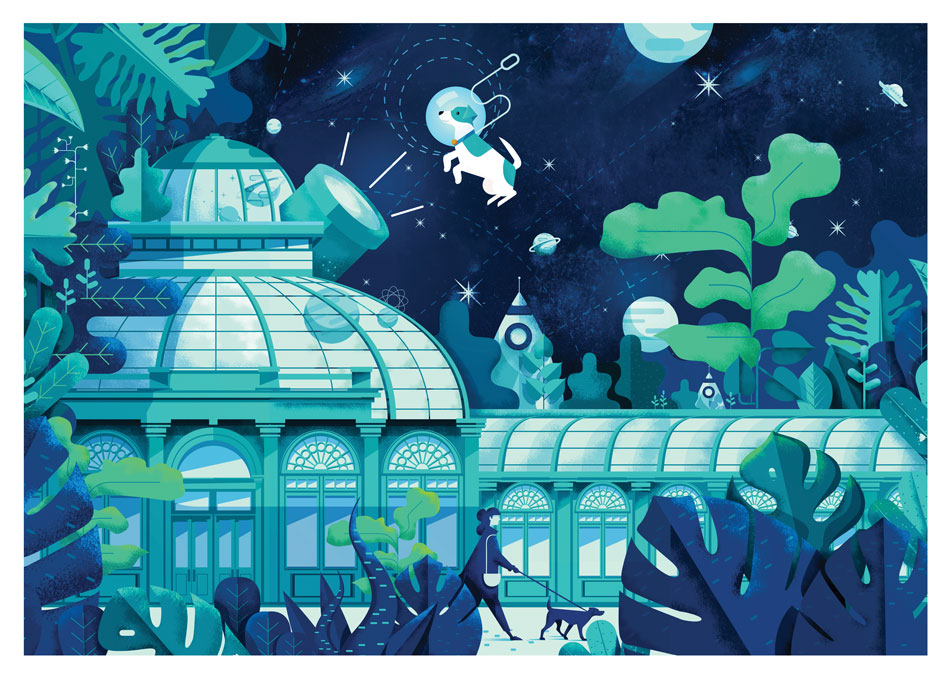 2. Tell us about your aesthetic.
I essentially work with vectors. As I find it often too cold, I like bringing in coloured atmospheres and textures that correspond more to my sensibility.
3. What is your favourite medium and why?
I use illustrator mostly, it's my favorite tool, I'm not really good with a pen! Illustrator fits more with the way I work. I build my illustrations with basic shapes !
4. What is your artistic process like?
As soon as I have the brief I write comments, ideas and sketches on papers before turning on my computer. Then, I make some proposals, and according to the opinion of the client I develop the proposal held until the final result.
5. Who and/or what inspires your work?
I'm in love with people work like Andre Beato, ILK, tyrsa, trochut, 123 klan, CRCR, DXTR, muti, Jean jullien, niark1, Mads Berg, shane, alexander girard, MAYUMI OTERO, icinori, Horace Pippin, Jon McNaught, jessica hische...and more !
6. What role does art play in your life? How does it change the way you view the world?
It's a part of my life, It's my job, my passion, my motivation, what I like to do everyday. it's very selfish actually ! it doesn't change the world, only mine :)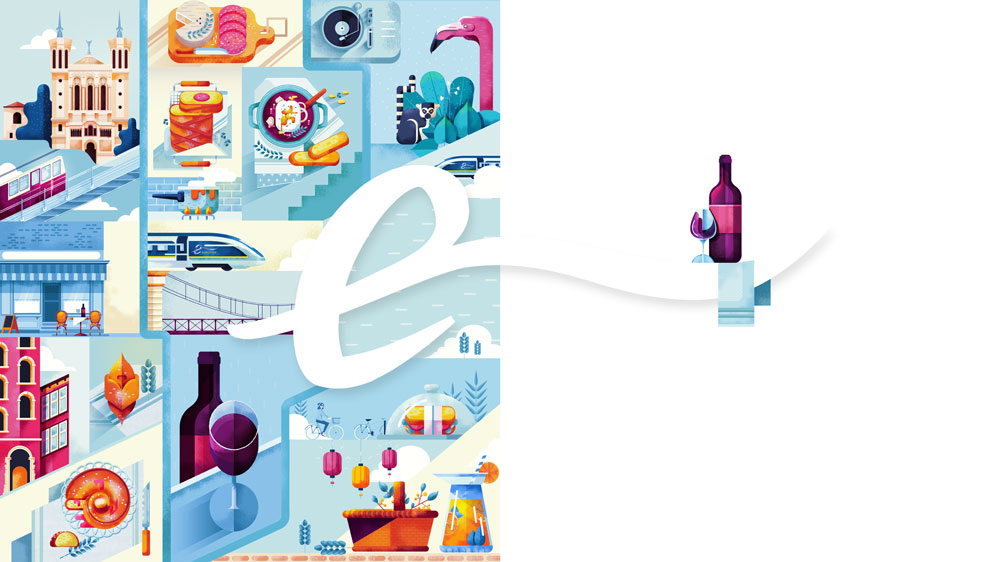 7. Where did you study?
I studied graphic design for five years in Paris.
8. Where do you see yourself in five years? Working in an agency?
I hope to still be an illustrator in five years as a freelance.
9. What about in ten?
such a suspense ! a lot of good surprises I hope !
10. What do you hope to achieve with your art?
I don't pretend to achieve something special. I like to share with people, and I hope that has already helped somebody to keep up the good work !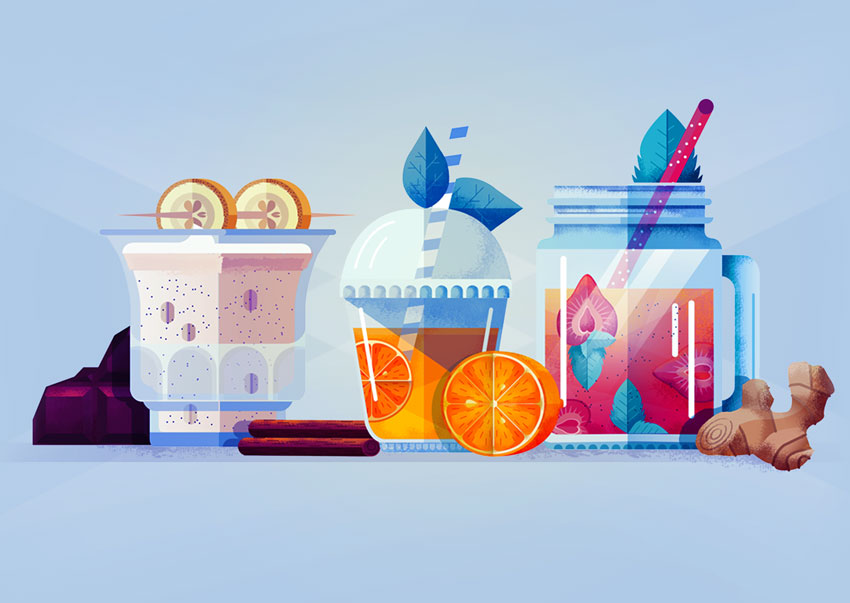 11. Now, tell us a little more about you as a person: what is your favourite food?
vegetarian food ! it's very creative, tasty, colorful.
12. Favourite book?
Giovanny's book, james baldwin
13. Favourite genre of music?
Young Blood Brass Band, The Roots, Soul Square, Beastie Boys, O2zen, Brock Berrigan, Nina Simone, Ella Fitzgerald, Mulatu Astatke.
14. What are your hobbies?
I knit when I watch movies, run, glue up big drawing in the streets, drink wine with friends, go the galleries, travel when I can, buy plants (I have to stop the jungle here)
15. If you weren't an artist, what would you be?
I asked myself this question a lot of times, i still don't find an answer !