Instagram:
@majatomljanovic
Website:
www.majatomljanovic.com
1. What's your story? Where are you from?
I'm a freelance illustrator and graphic designer living in a little town Samobor, near Zagreb in Croatia. After working for about 10 years as a graphic designer, I decided to pursue my love for illustration and become a full-time illustrator.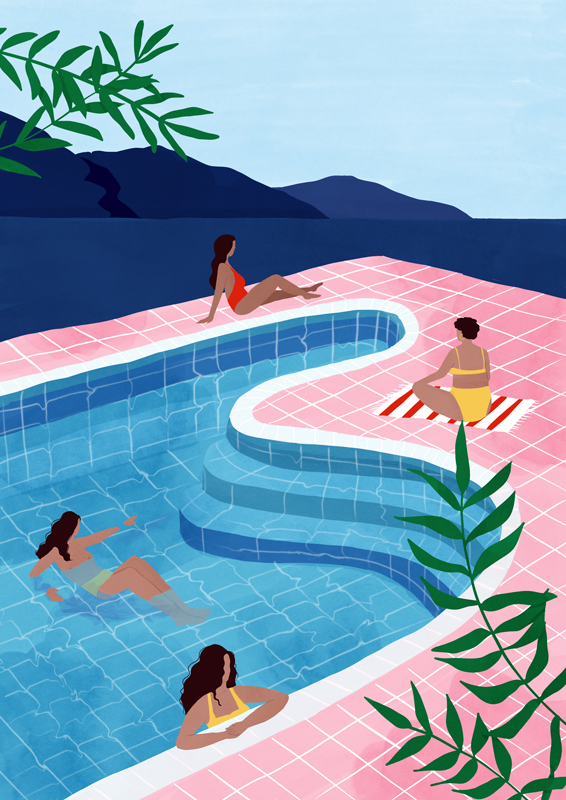 2. Tell us about your aesthetic.
I love using bright colours with subtle texture. I love to draw people, especially women in everyday situations.
3. What is your favourite medium and why?
Digital. It gives me so much freedom. I'm doing all my illustrations on iPad with Procreate.
4. What is your artistic process like?
I like to be alone and listen to music when drawing. It helps me concentrate. If it is a client project I try to gather as much information as possible. First I make a sketch and decide about the colour palette I want to use. When the client is happy with proposal I start colouring. If it's a personal project, I make a sketch but not so much detailed as for the client. Sometimes I decide about the colour palette up front, sometimes during the colouring.
5. Who and/or what inspires your work?
Everything! Life around me. Situations, people I meet, the places I visited and the places I want to go, culture, nature...
6. What role does art play in your life? How does it change the way you view the world?
Art is on my mind 24/7. Making art for me is a process of relaxation, like therapy. I feel like I am constantly looking at things for sources of inspiration. Always on the lookout for beautiful scenes situations or people I could illustrate.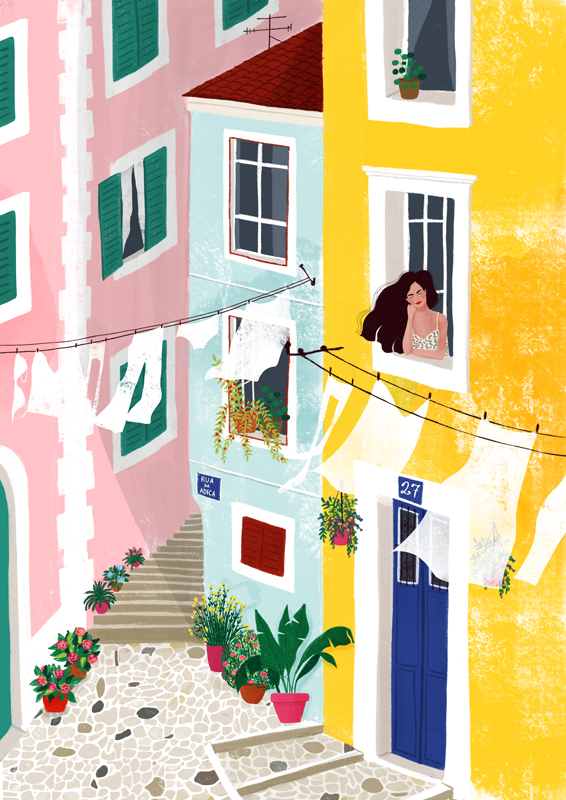 7. Where did you study?
I studied Graphic Design on University of Graphic Arts in Zagreb. But I am self-taught in illustration.
8. Where do you see yourself in five years?
Still working as a freelance illustrator, collaborating with brands that are on my wish list and travelling the world in between.
9. What about in ten?
Still working as a freelance, owning a small house with a garden and a bright studio. Adopting a few more dogs, travelling a world.
10. What do you hope to achieve with your art?
To tell a story that will make the viewers smile, enjoy and think.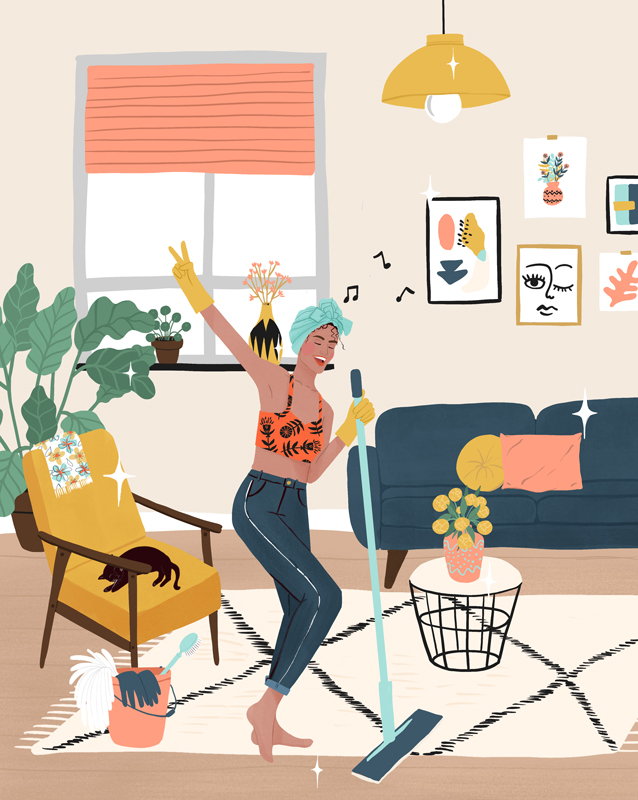 11. Now, tell us a little more about you as a person: what is your favourite food?
Fish, fish and more fish, vegetables of all kind, and something sweet at the end!
12. Favourite book?
Anything from Murakami
13. Favourite genre of music?
Pop, rock, something I could dance and sing aloud :)
14. What are your hobbies?
Besides drawing, anything that makes me leave home, walking with my dog, biking, hiking, travelling...
15. If you weren't an artist, what would you be?
Can't imagine anything not related to art! Maybe something involved in cooking and travelling!