Instagram: @malbeniakane
1. What's your story? Where are you from?
I'm from Okinawa and currently living in Tokyo. After graduation, I became an editor of medical books while continuing to draw as a hobby. My work appears on socials, I also publish zines and take on some client work while working as a "salaryman" for the last couple of years.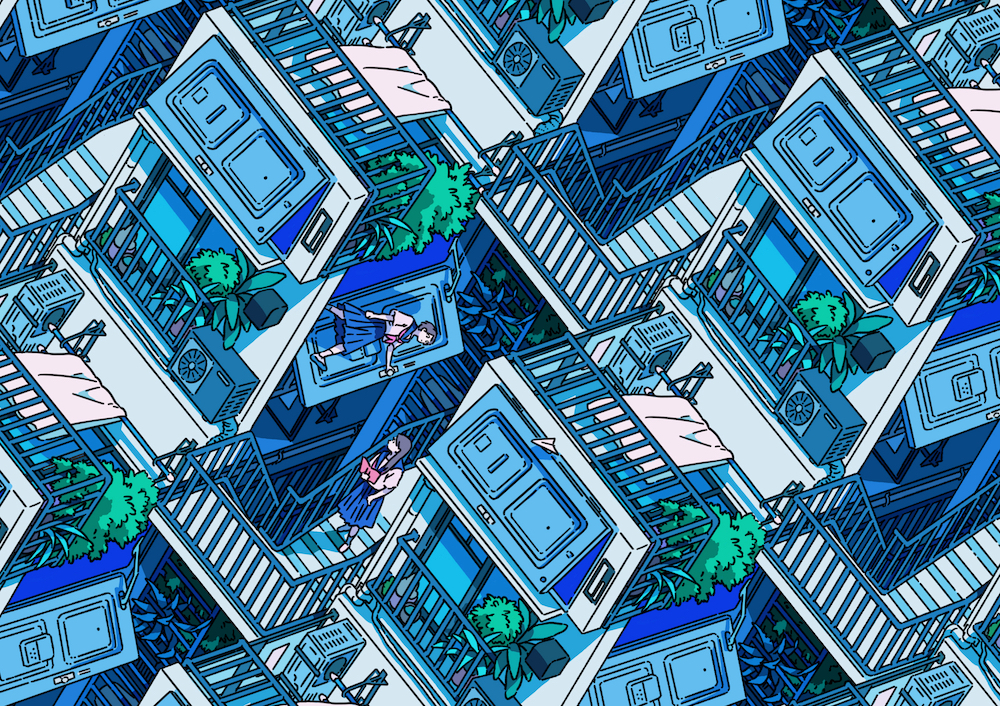 2. Tell us about your aesthetic.
I'd like to describe what I draw as "strange things that happen in ordinary apartments". My style has 2 specific aspects: bold lines and anime-like flat colours.
3. What is your favourite medium and why?
I do my work all on a digital app named "Clip studio paint" by CELSYS. The tools of this are specialized in comic drawing.
4. What is your artistic process like?
I note the ideas on my cell phone, drawing rough sketches in the monitor, finishing the lines and putting the colors with a digital app. All done digitally.
5. Who and/or what inspires your work?
I always draw fantasy situations but my creations start not from fiction but from depicting daily life.
6. What role does art play in your life? How does it change the way you view the world?
Shelter of my life. Security blanket. Imaginary friends. Something like that. They make a little cozy world for me on earth.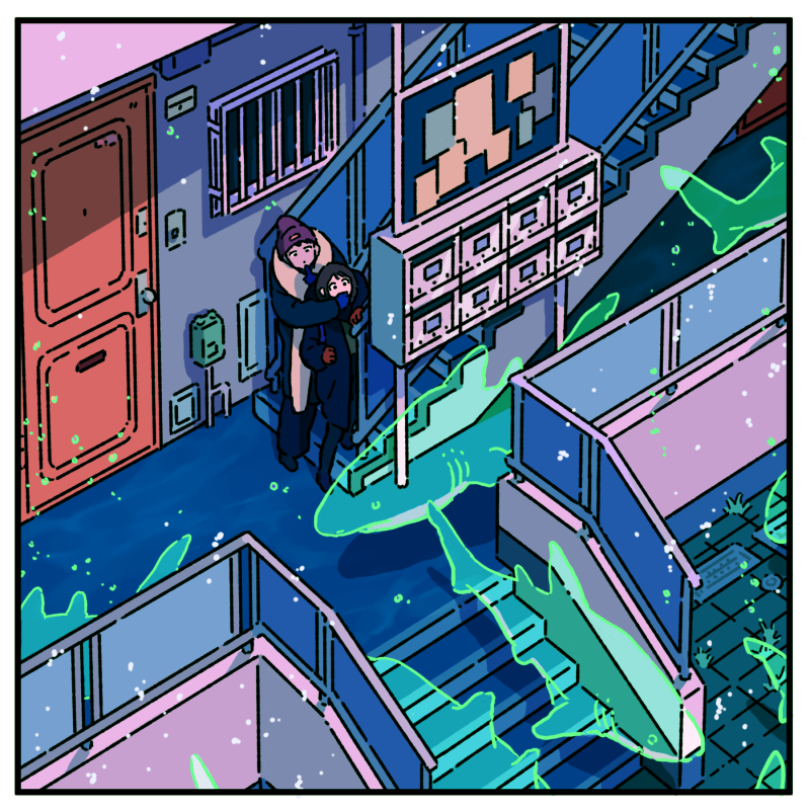 7. Where did you study?
Totally self-taught in art. I'm a graduate of the University of Tokyo with a Bachelor of Laws. Really nothing to do with art lol.
8. Where do you see yourself in five years?
I'd like to publish at least 3 comic books and want it to be made into anime if that's possible! Haha, that's a wish, not a goal.
9. What about in ten?
I'll publish several comic books! I want to be a professional comic artist in the next decade.
10. What do you hope to achieve with your art?
I want to reflect more feelings or thoughts when we face real matters in daily life.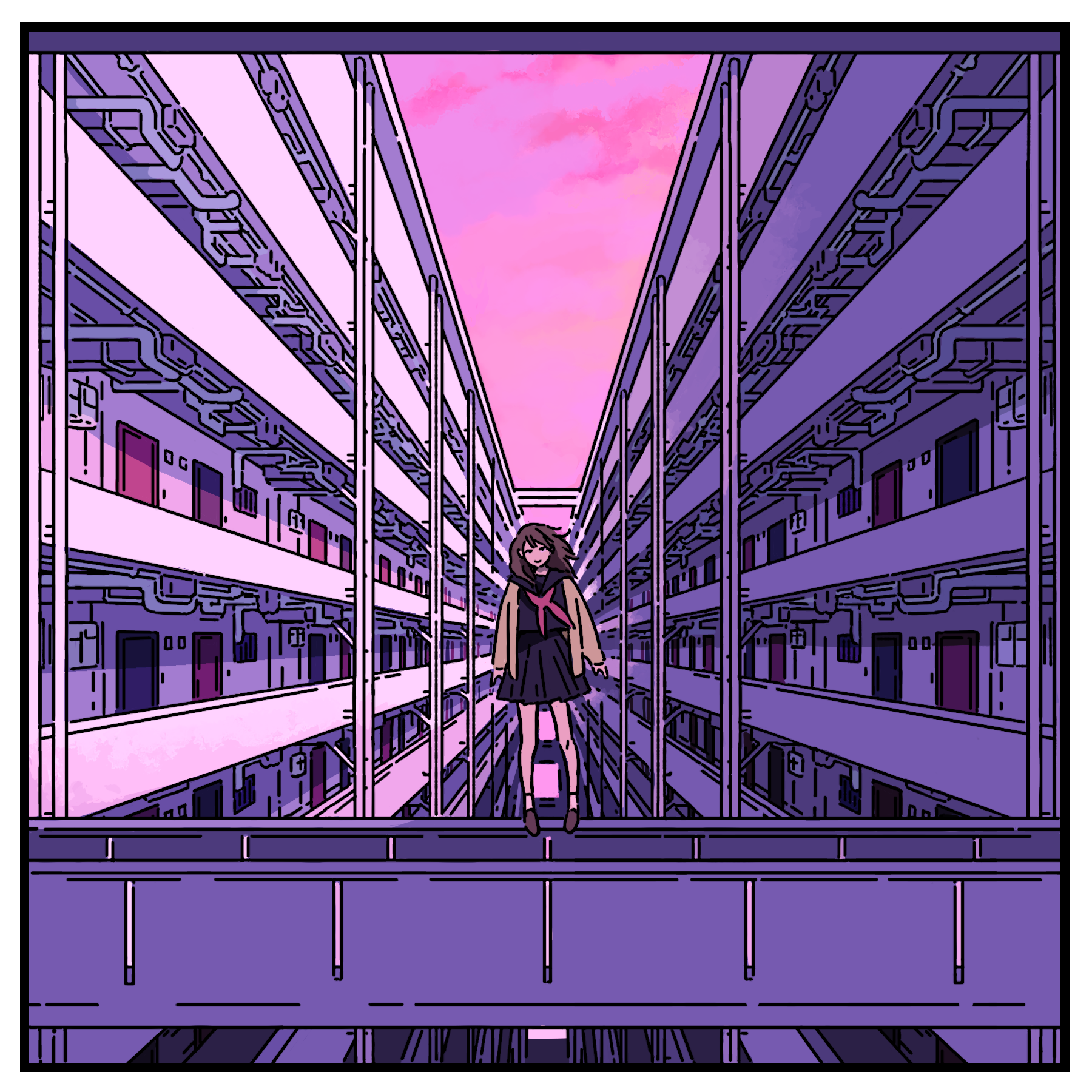 11. Now, tell us a little more about you as a person: what is your favourite food?
"TACO-RICE" (taco fillings with rice instead of tortilla) and Jasmin tea! Soul foods in my hometown, Okinawa.
12. Favourite book?
Tomihiko Morimi, Haneko Takayama, Hiromi Kawakami, Sayaka Murata, Ken Liu, Greg Egan, and more!
13. Favourite genre of music?
Recently, I listen to this playlist called 'Monday Spin' every Monday to seek new favorite music.
14. What are your hobbies?
I'll start bouldering next week! So excited.
15. If you weren't an artist, what would you be?
I will still work as an editor at my previous company. I like editing. That'll be nice too.