Instagram:
@malinkoort
Website:
www.malinkoort.se
1. What's your story? Where are you from?
My name is Malin and I'm an illustrator from Uppsala, Sweden. I mainly work with magazine illustrations (which I love!). I graduated from art school in 2011 and have been working mostly with paper since then. I used to be obsessed with drawing detailed ink drawings and then by a coincidence I did my first series of paper illustrations for a newspaper in Sweden. After that my medium changed from drawing to paper kind of "overnight".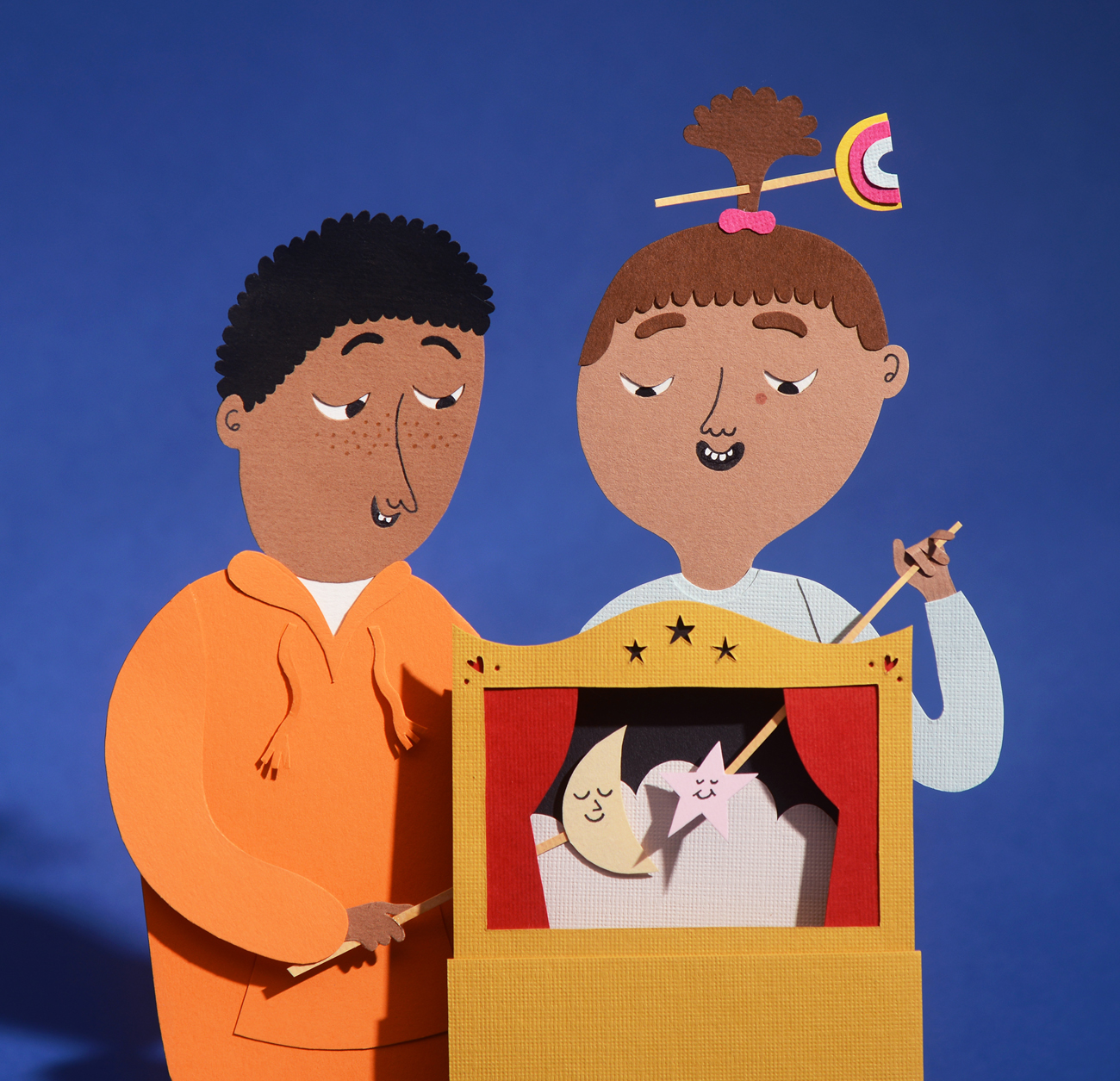 2. Tell us about your aesthetic.
My style is colorful and detailed with rounded shapes. I like to tell a lot about the story in the small details surrounding one or a couple of characters. I often think of my illustrations as still images from a movie.
3. What is your favourite medium and why?
My favorite medium is paper+photography! I like the different parts of the process; cutting small details with scissors, carving out faces and drawing expressions on them. After the paper model is finished I like photographing details with a macro lens and a shallow depth of field.
4. What is your artistic process like?
I have a book of ideas that I carry around and scribble things in. When I feel uninspired, I pick one and make an illustration out of it. When I do assignments I usually read the text a couple of times, then image google for inspiration. After that I do a cardboard 3D-sketch, then I build the final illustration and photograph it. It's a pretty long process but I like that the work is so varied, it hardly ever gets boring.
5. Who and/or what inspires your work?
Pop culture (like old movies and the children's programs I watched as a kid) and everyday life, people and their life stories.
6. What role does art play in your life? How does it change the way you view the world?
I love making art and (like most people) consuming it. For me, it's an escape and a way to make sense of everything. I'm very interested in aesthetics and very particular about what I like, I have been ever since I was little.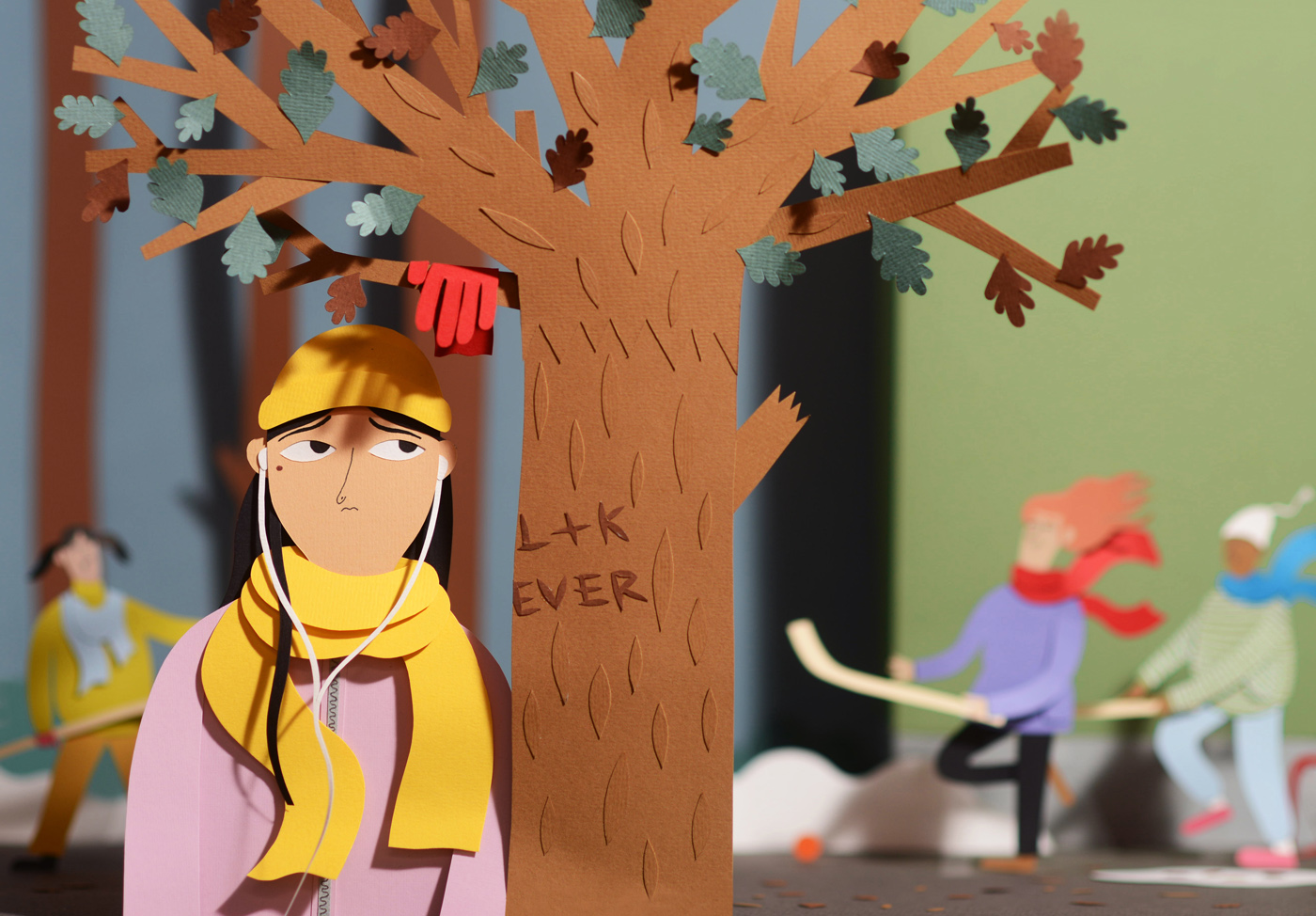 7. Where did you study?
I studied for two years at preparatory art school and then three years of graphic design and illustration at Konstfack in Stockholm.
8. Where do you see yourself in five years?
I hope to be working with illustration and maybe something else related to that. I did a scenography project a couple of years ago and would love to do something like that again!
9. What about in ten?
I have no idea, illustration and maybe teaching? I've never had a ten-year plan and I doubt I will in the future. Que sera, sera!
10. What do you hope to achieve with your art?
I would like to make the world a little friendlier and brighter. Maybe make someone feel a little less alone or just for them to think "That reminds me of a friend of mine!" or "I used to have a couch like that". You know? Like a conversation via illustration.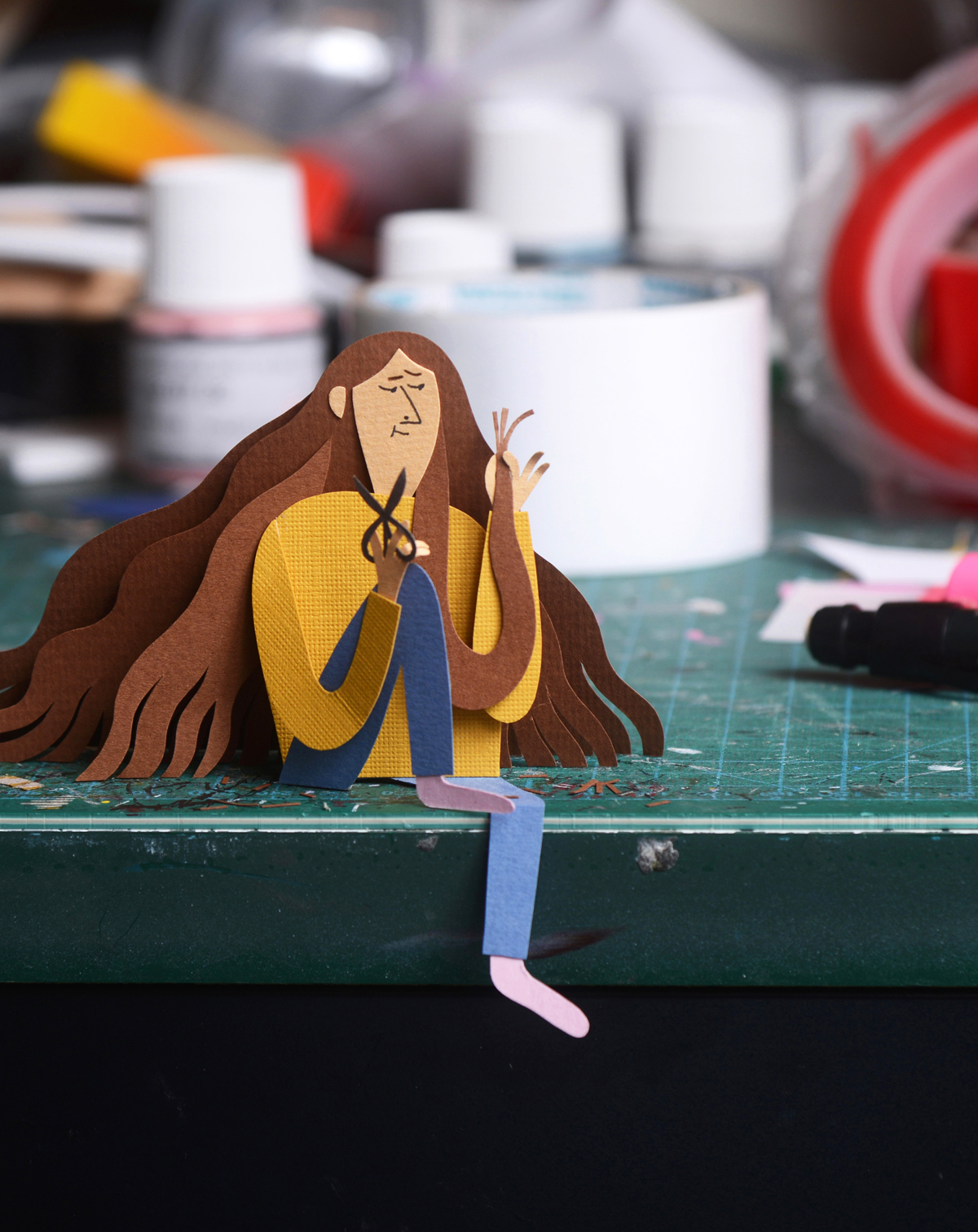 11. Now, tell us a little more about you as a person: what is your favourite food?
I love Korean and Japanese food. Carbs+vegetables! Nothing that used to have a mother.
12. Favourite book?
I couldn't pick a favorite! But right now I'm reading "A little life" by Hanya Yanagihara, "Eating animals" by Jonathan Safran Foer and "Unorthodox" by Deborah Feldman. All seem pretty good so far!
13. Favourite genre of music?
I listen mostly to indie pop.
14. What are your hobbies?
I recently took up gardening, so right now I plant stuff and try to remember to water it in moderation. I cook a lot and everyday I walk in the forest with my dog Cosmo.
15. If you weren't an artist, what would you be?
I would probably be a teacher, which was my original plan.