Instagram: @maloupalmqvist
Website: www.maloupalmqvist.com
1. What's your story? Where are you from?
I grew up in Sweden, my father was a graphic designer and painter, my mother was an author. Art, design and literature has always been very important in my life since I was little. As a child, I was always drawing and I made sculptures out of scotch tape.

I moved to London age of 18 where I lived, studied and worked for ten years until I moved to an island in the archipelago on the Swedish west coast.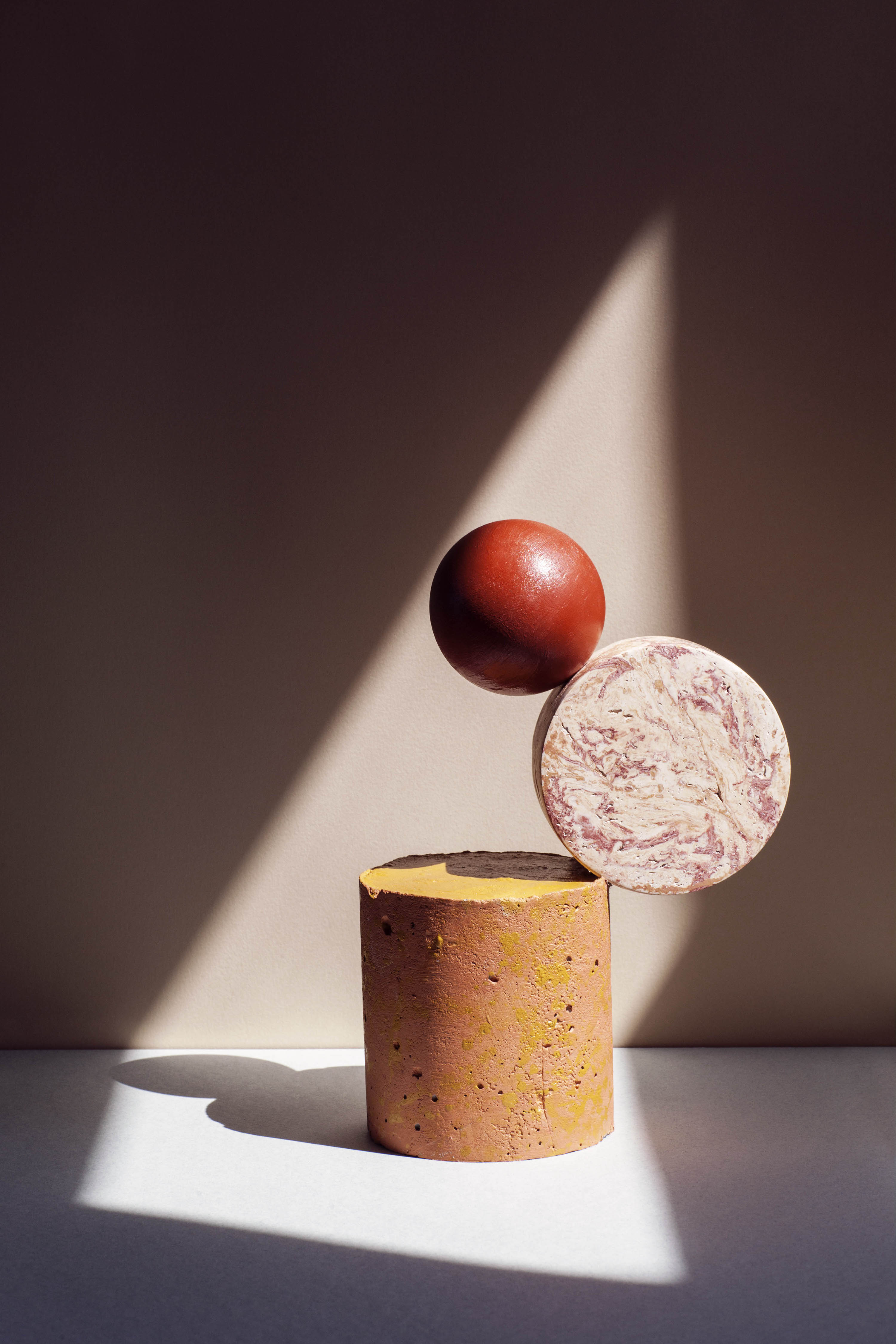 2. Tell us about your aesthetic.
To be able to see an object from all angles has always been interesting to me. To touch and feel and to get an Idea of how a piece has been created is fantastic. My sculptures are challenging the idea of what is impossible. They move in between the beautiful, fragile -the seemingly well-balanced, and the grotesque and ugly. Odd objects sit together and form something new, a kind of symbiosis. I want to blur the boundaries between artificial and natural objects. I explore the fundamental laws of nature, the attractive forces that masses expose to each other. How the materials react when they meet, parts that collapse, balance and gives an illusion that they have stopped in the middle of a movement. I am looking for an artificial balance.
3. What is your favourite medium and why?
I work a lot with clay, stoneware. It has history. And I love the colour scale white to dull grey or brown to deep orange-red. It is a form of meditation.
4. What is your artistic process like?
My sculptures are composed of different materials, which are formed into ergonomically inclined objects. The base is often in stoneware, I use several layers of engobe and glazes to reinforce the shape. When I work with plaster, I mix in natural pigments, the result is very hard and looks like stone. I create a shape with the intention of making it so thin that a collapse is inevitable. To see how the hands worked, almost see the fingerprints in the clay, to leave traces of myself in the creation. Color is one of the most important aspects of my work, the color combinations may be unconventional and dirty. I seek beauty in the unfinished, imperfect.
5. Who and/or what inspires your work?
Odd shapes and colour combinations.
6. What role does art play in your life? How does it change the way you view the world?
Art is a way for me to express my emotions. Humanity's constant strive for balance. How to avoid an emotional collapse. For me, Art is a very powerful tool to evolve. You are allowed to connect feelings, thoughts and Ideas in the process of creation and that's amazing. For me, Art is utopian, in search of perfect forms.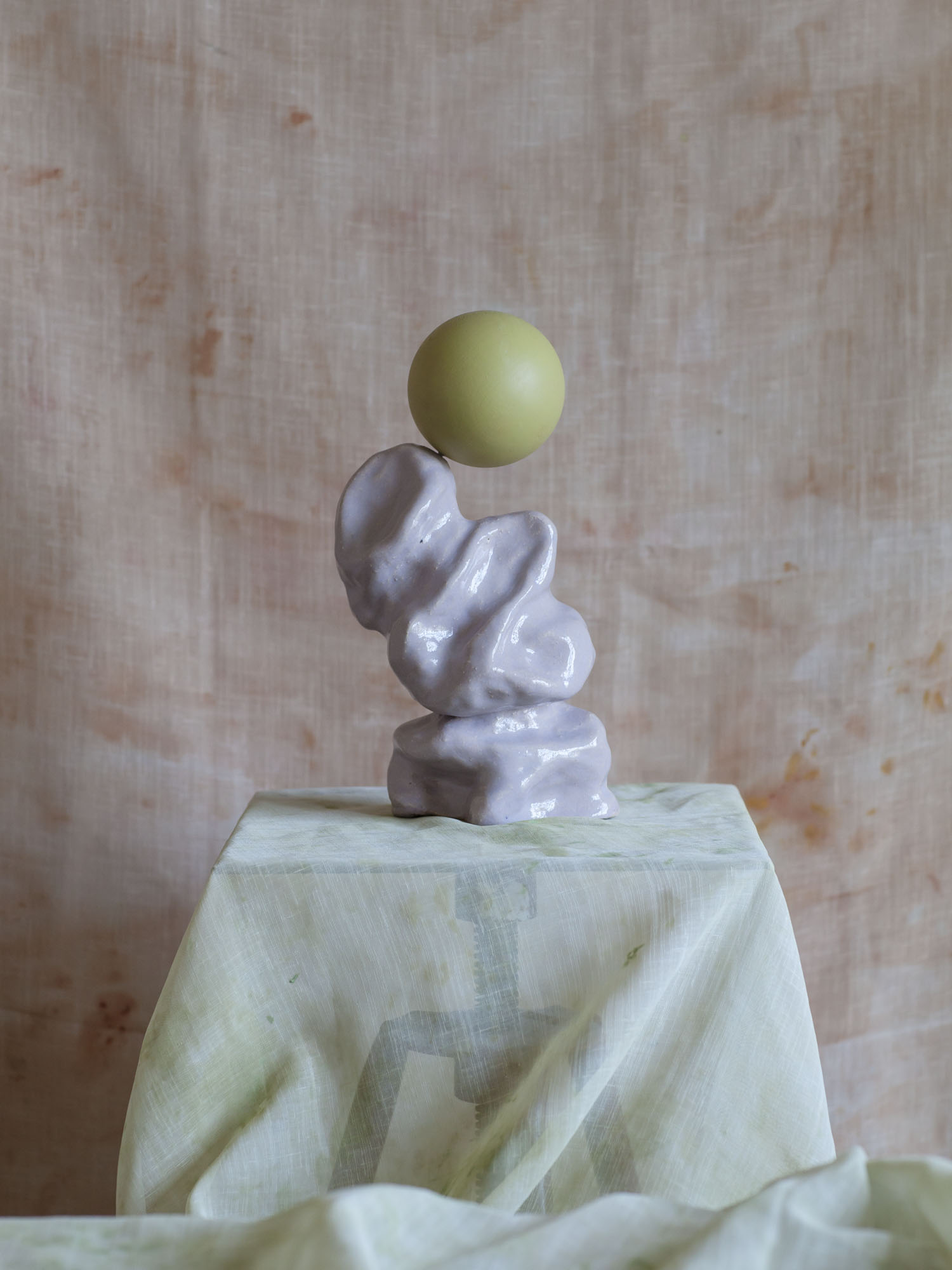 7. Where did you study?
I studied my art foundation in Kent, UK and my Bachelor of Arts at Middlesex University in London.
8. Where do you see yourself in five years?
I am planning to scale up my work, so by then I have done that. I would like to have my sculptures seen in public spaces, move my sculptures out of the museums and galleries.
9. What about in ten?
Bigger and better :)
10. What do you hope to achieve with your art?
I hope people will react to my sculptures, that they will feel something.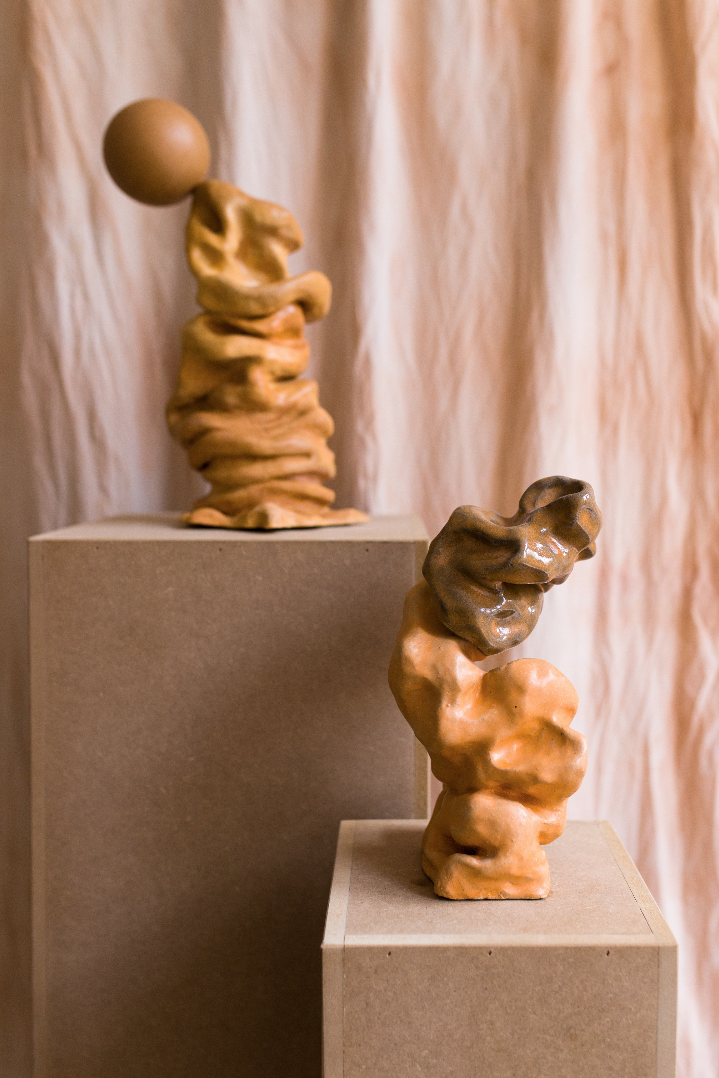 11. Now, tell us a little more about you as a person: what is your favourite food?
Veggie Ramen soup.
12. Favourite book?
Bonjour tristesse -Francoise Sagan
13. Favourite genre of music?
Spheric
14. What are your hobbies?
Eating, drinking, swimming, spending time in my garden
15. If you weren't an artist, what would you be?
A gardener