Instagram:
@malwipiekos
1. What's your story? Where are you from?
Hello! I'm Malwina and I come from a lovely city in northern Poland - Gdansk. When I was a child I attended art classes which weren't ordinary - we drew on huge sheets of paper and we were not encouraged to make small drawings. I guess it gave me confidence and lightness in using colors and shapes. Drawing has always been my hobby but I can say I've been drawing regularly for a year now.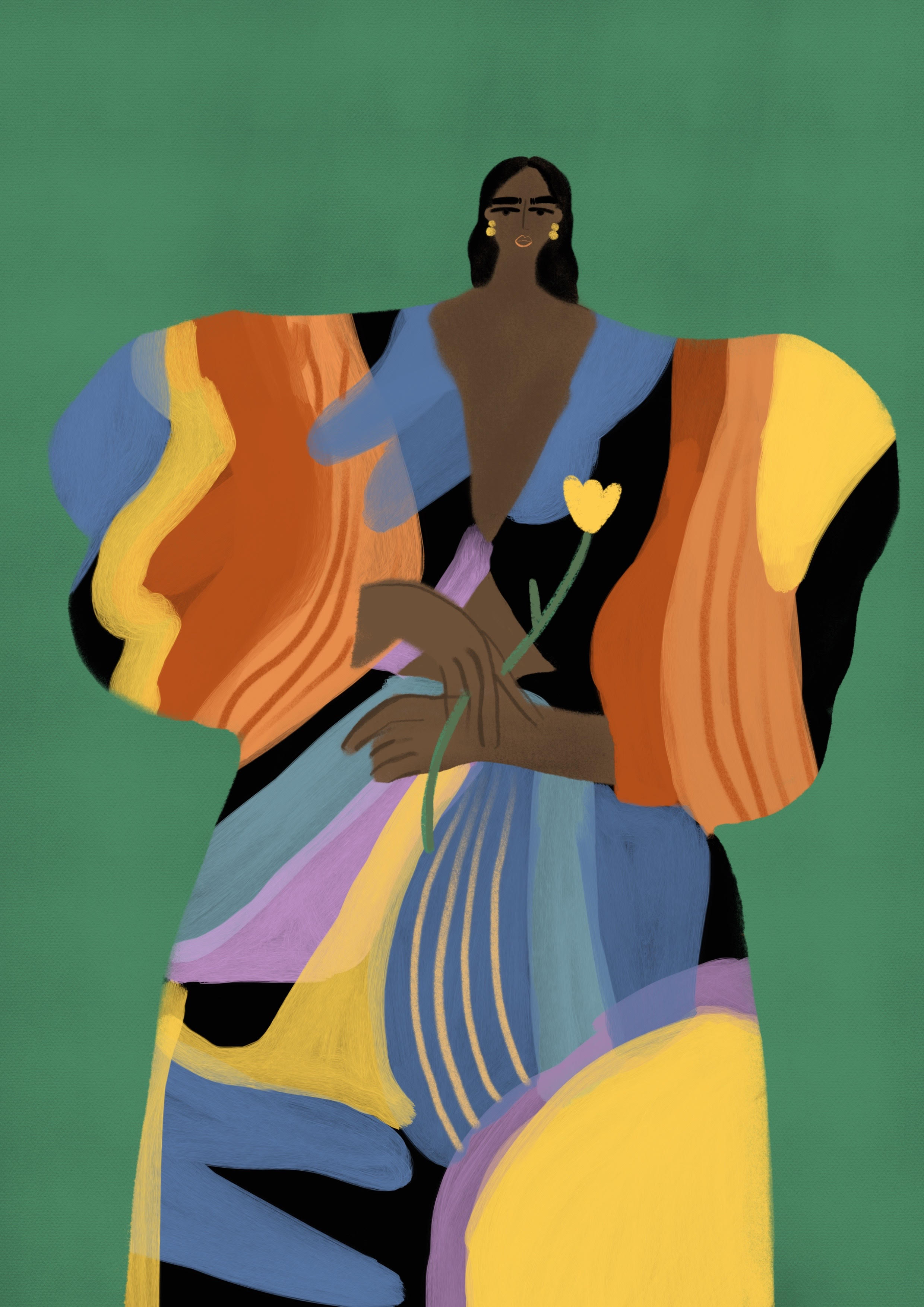 2. Tell us about your aesthetic.
My main subject is women and nature. I observe the world and transform the images and ideas into a kind of illustration poetry. Most of my illustrations leave a nostalgic feeling, I'm also crazy about patterns and combining colors that go well together.
3. What is your favourite medium and why?
Drawing digitally gives me a sense of freedom and a field for experimentation. However, I still paint traditionally and I'll probably do more of that in the near future.
4. What is your artistic process like?
As you can probably guess, I first look for inspiration around me, as well as I save all the pictures on the Internet that draw my attention, especially Pinterest and fashion magazines. I usually combine a few ideas together or sometimes with no clear plan I start to draw and the ideas come naturally.
5. Who and/or what inspires your work?
I get inspired by other artists, by nature, by my home and by people around me. Having a free mind is undoubtedly the key to inspiration because it's the only way to let it in!
6. What role does art play in your life? How does it change the way you view the world?
Right now it plays a bigger role than it had. I kind of subconsciously subordinate the day to the moment of drawing. Even though I usually have a bunch of responsibilities, I always find time to draw or at least to write down some ideas.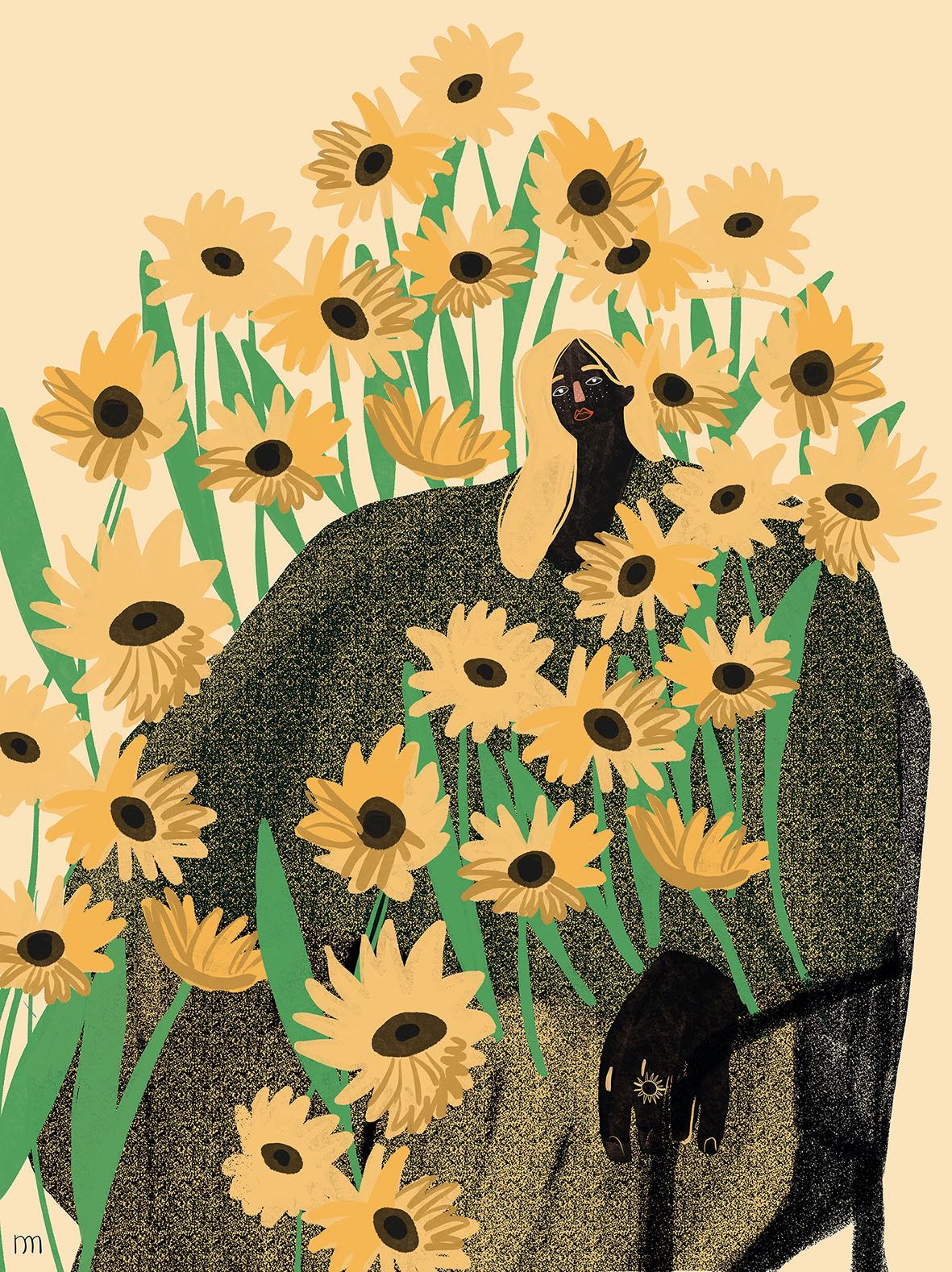 7. Where did you study?
After a few years of struggling with the choice of my degree, I took up Graphic Design in my hometown. Anyway, I wouldn't say the studies have a big impact on my illustrations, I'd consider myself self-taught in this field.
8. Where do you see yourself in five years?
That's tough. I'm afraid if I reveal my plans, they won't come true. Does it work that way? But I guess I'd love to keep doing what I love!
9. What about in ten?
Haha!
10. What do you hope to achieve with your art?
I hope to take my viewers to a world they don't see on a daily basis, I don't want to imitate reality. I want to make them dream, smile, reflect and enjoy without knowing why.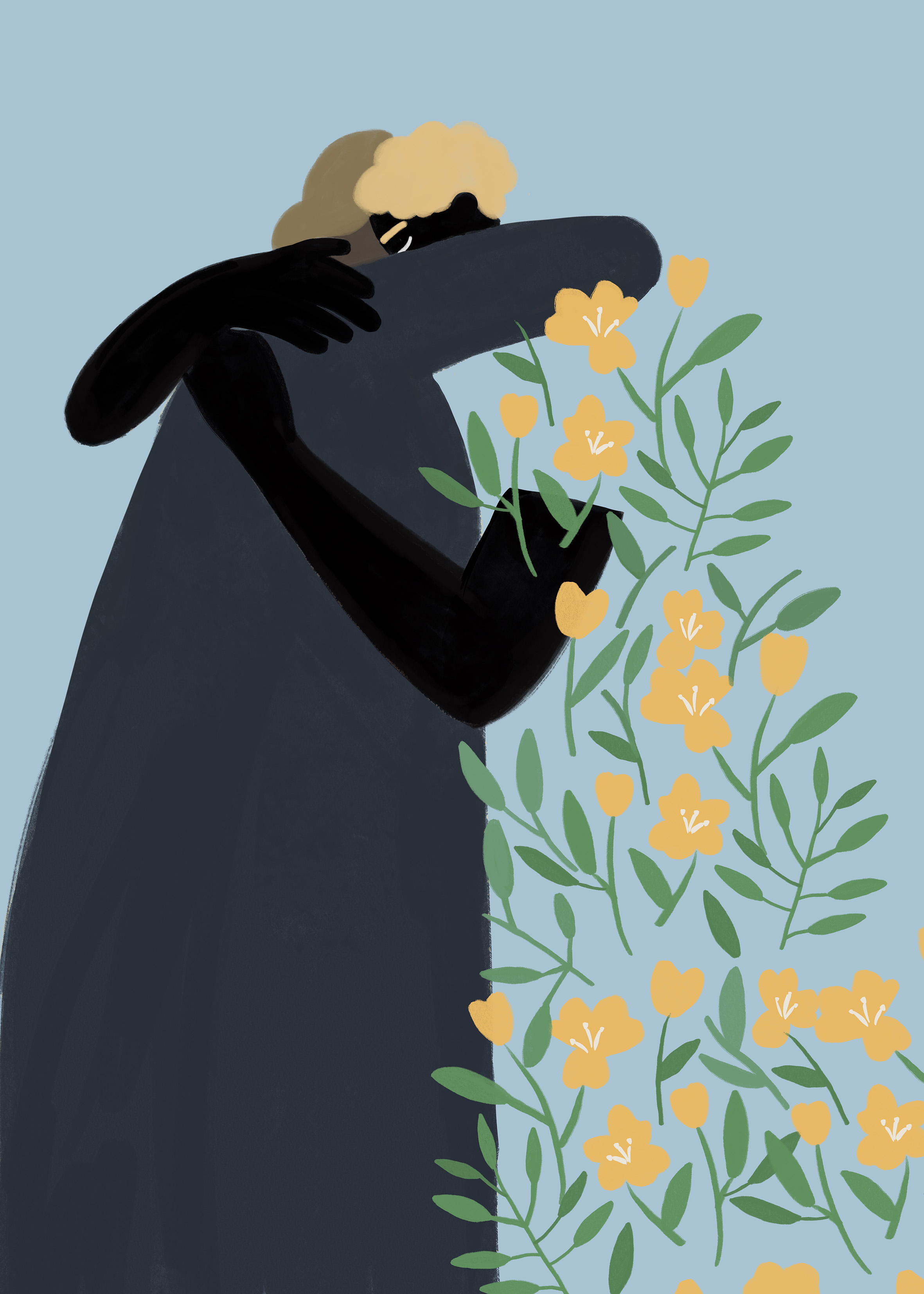 11. Now, tell us a little more about you as a person: what is your favourite food?
I love Asian food, especially Vietnamese and Thai desserts!
12. Favourite book?
Master and Margarita by Michail Bulgakov.
13. Favourite genre of music?
Too many! I love music.
14. What are your hobbies?
Cycling.
15. If you weren't an artist, what would you be?
Full-time bicycle traveller?