Instagram:
@mar_ameo
Facebook:
www.facebook.com/maria.martini.33
Behance:
www.behance.net/mariamarti5303
1. What's your story? Where are you from?
Hi, I am Maria Martini. My story starts in Anagni, a little town in Italy nearby Rome. I then spent almost 10 years in Rome, my "dolce vita" over there is full of great memories. Before moving to Torino, where I actually live with my cat Toma -named after a cheese-, I spent an amazing time in Madrid.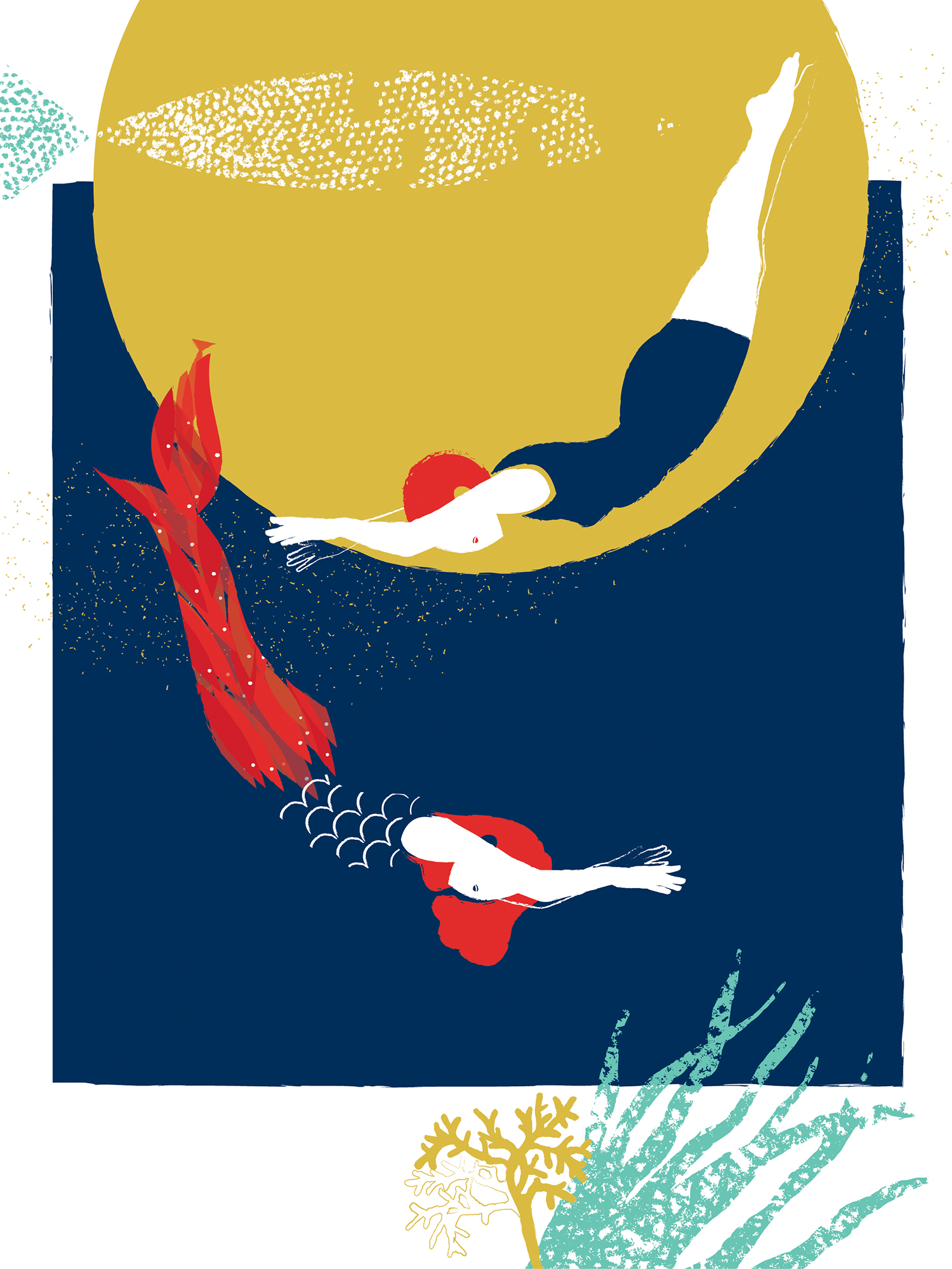 2. Tell us about your aesthetic.
I'm in love with geometries. In my opinion, the Triangle is the perfect form, dynamic and harmonious. I use few colors, but actually, I'm still looking for my favorite match! I love drawing women, and with women I mean a wider sense of 'Females', which is my own habitat.
3. What is your favourite medium and why?
To design my illustrations, I sketch the first ideas by hand then I use my laptop with Illustrator and my graphics tablet, this makes me much faster, otherwise my laziness will take over (I m sure of it!)
4. What is your artistic process like?
I begin sketching few lines to represent a women silhouettes, just only to fix the concept in my mind; for me it's a kind of memo. I have to say that the image I am looking for comes up quickly in my mind. I usually draw by subtraction. I may spend hours shaking my head while thinking 'oh no, it's not working', when I suddenly act on the right line and the perfect balance appears. It feels like lighting a dark room or opening a window, I breathe and finally I see the way.
5. Who and/or what inspires your work?
I design pretty often women, who are my main inspiration. I spend a lot of time observing their shapes, for instance when I'm on the bus or while I watch a movie. I loose my self in catching details, that I'm sure a man would never notice; I love thinking about what is behind the choice of a nail polish, or trying to understand the mood of a woman from her hairstyle. I'm keen on little things, even hands, hairs or eyebrows can "talk" and they fascinate me a lot. Women are extremely elegant, strong, determined and kind; every single detail of a woman's shape is wonderful.
6. What role does art play in your life? How does it change the way you view the world?
I perceive the discipline of Art like something that express the beautiful; somethings able to shock you with its simplicity and geniality. I like art, when I can easily get close to it. Instead I feel rejected by art when I need to reflect on it to understand it, without finding the real sense... I have to admit it, I don't fully appreciate contemporary art.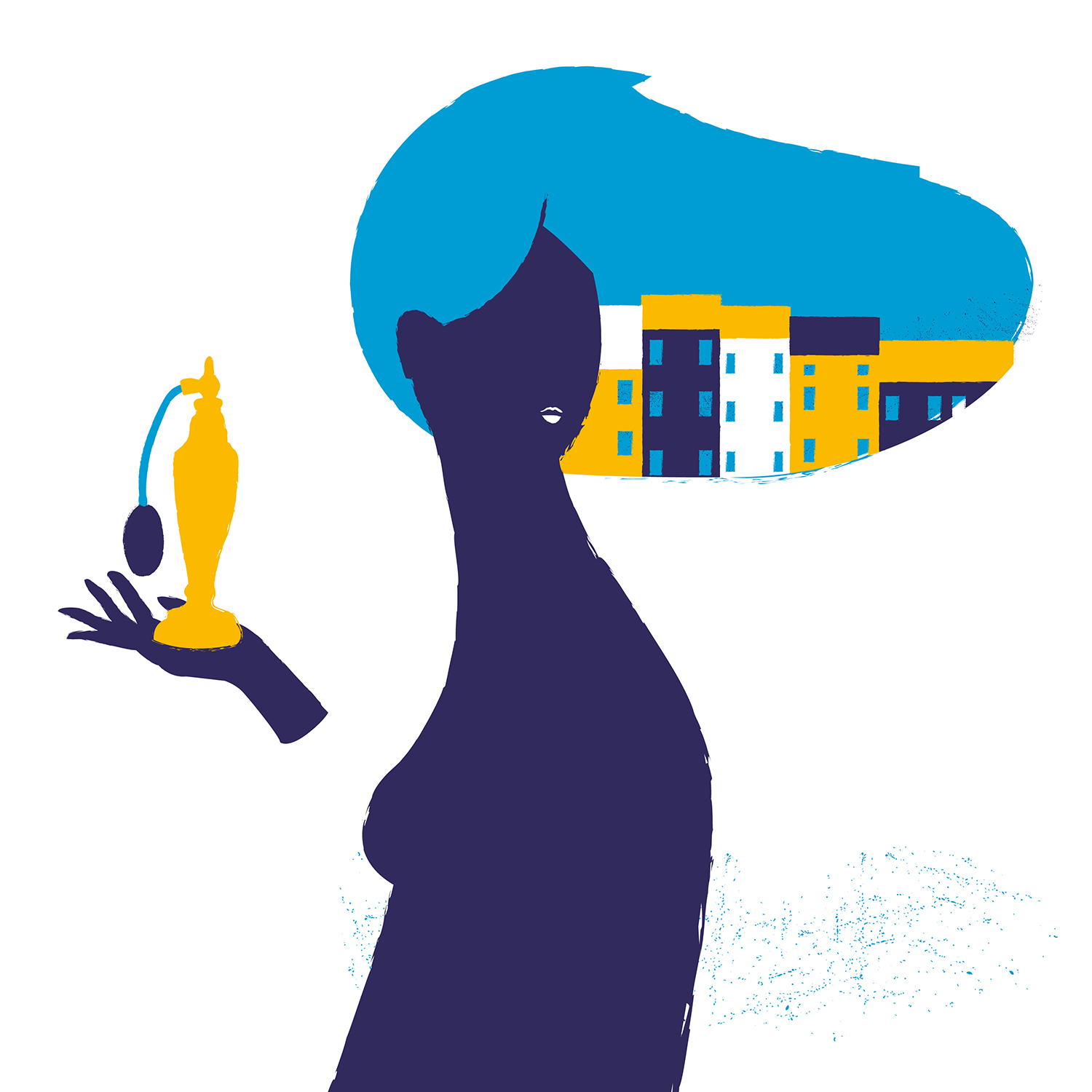 7. Where did you study?
I graduated in industrial design in 'La Sapienza', Rome. Then I moved to Madrid, where I attended at the AulaCreactiva school and did my Masters in Graphic Design.
8. Where do you see yourself in five years?
I'm not really good in long term plans, I don't even take the annual subscription in the gym! :) But I've been drawing for as long as I can remember, so I'm sure I will draw, even if it's only for myself.
9. What about in ten?
Well, I would love to set up an exhibition. I may feel ready to teach, or maybe write a story, why not? I hope in my future to have more time for myself, in order to spend every day doing different things.
10. What do you hope to achieve with your art?
Till now, I like to rouse people to curiosity with my illustrations. I am thrilled that someone could stop by one of my designs and spend time looking for his own story behind it. I often heard interpretations, which were really far from my own idea of the representation... for me it's a big step, it means that my art open rather than locked.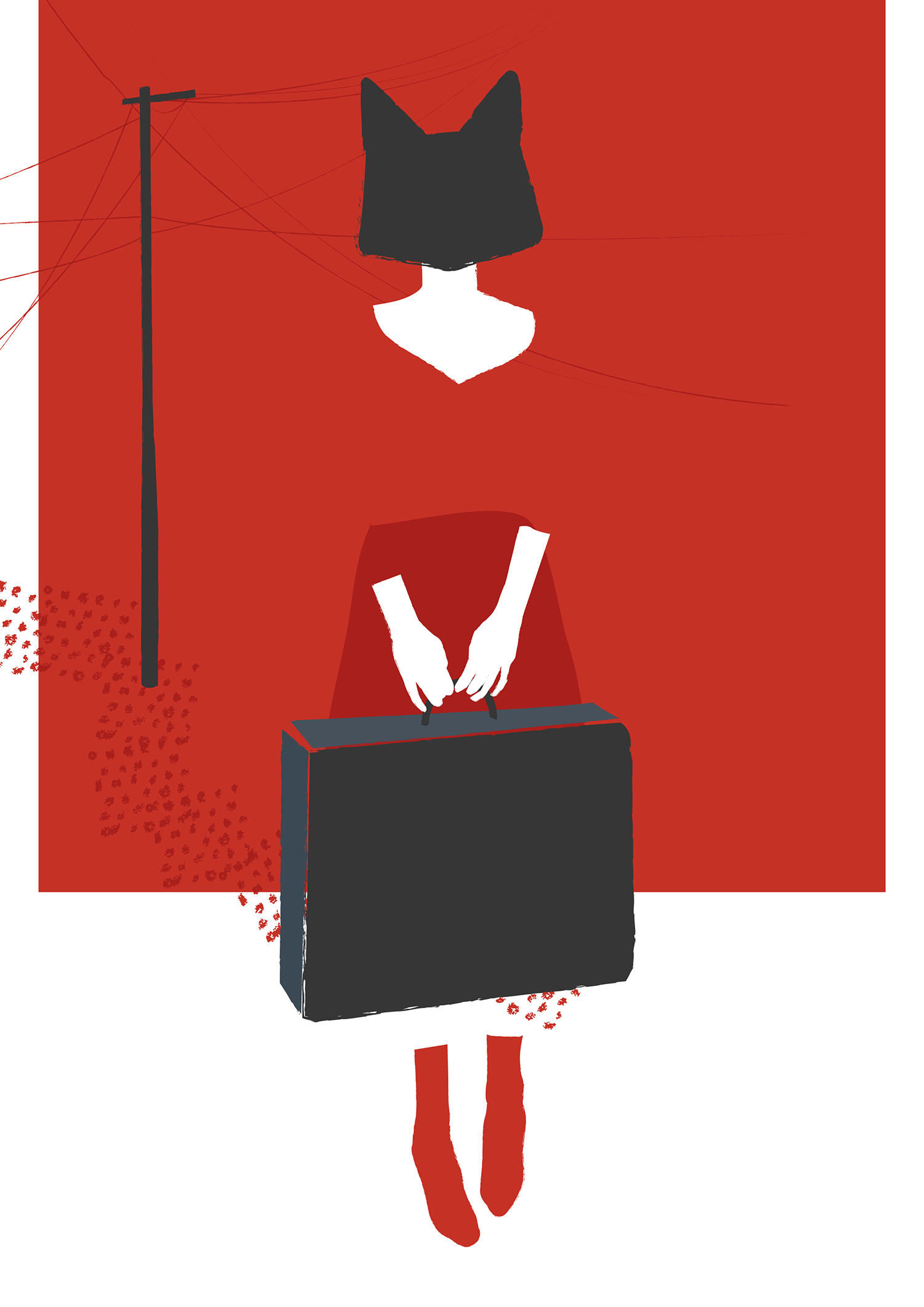 11. Now, tell us a little more about you as a person: what is your favourite food?
I eat everything but I would die for cheese and white wine.
12. Favourite book?
'Barney's Version' by Mordecai Richler. My neighbor suggested it while I was walking up the stairs and he was going down. It's definitely the funniest sad story I have ever read.
13. Favourite genre of music?
When I m angry I m usually listen to rap music. When I have to be focus, I choose the electronic ones. I m really attached to 90's music and I also listen to a lot of italian music.
14. What are your hobbies?
When I'm home, I enjoy taking care of my plants, truly relaxing for me. I love to walk around, I can do it for hours without feeling tired...it's my way to take a break. Last but not least there is Toma, my cat, that is my favorite hobby!
15. If you weren't an artist, what would you be?
I don't feel like an artist. I m just doing what I can do best. I can't cook, so for sure I will not become a chef. I would love to live in front of the sea, anyways, I m sure I will spend my days drawing :)