Instagram:
@marble_no_ofuro
Twitter:
@croissant_buil
Tumblr:
www.tsugumi-o.tumblr.com
1. What's your story? Where are you from?
My name is Tsugumi Okubo from Japan.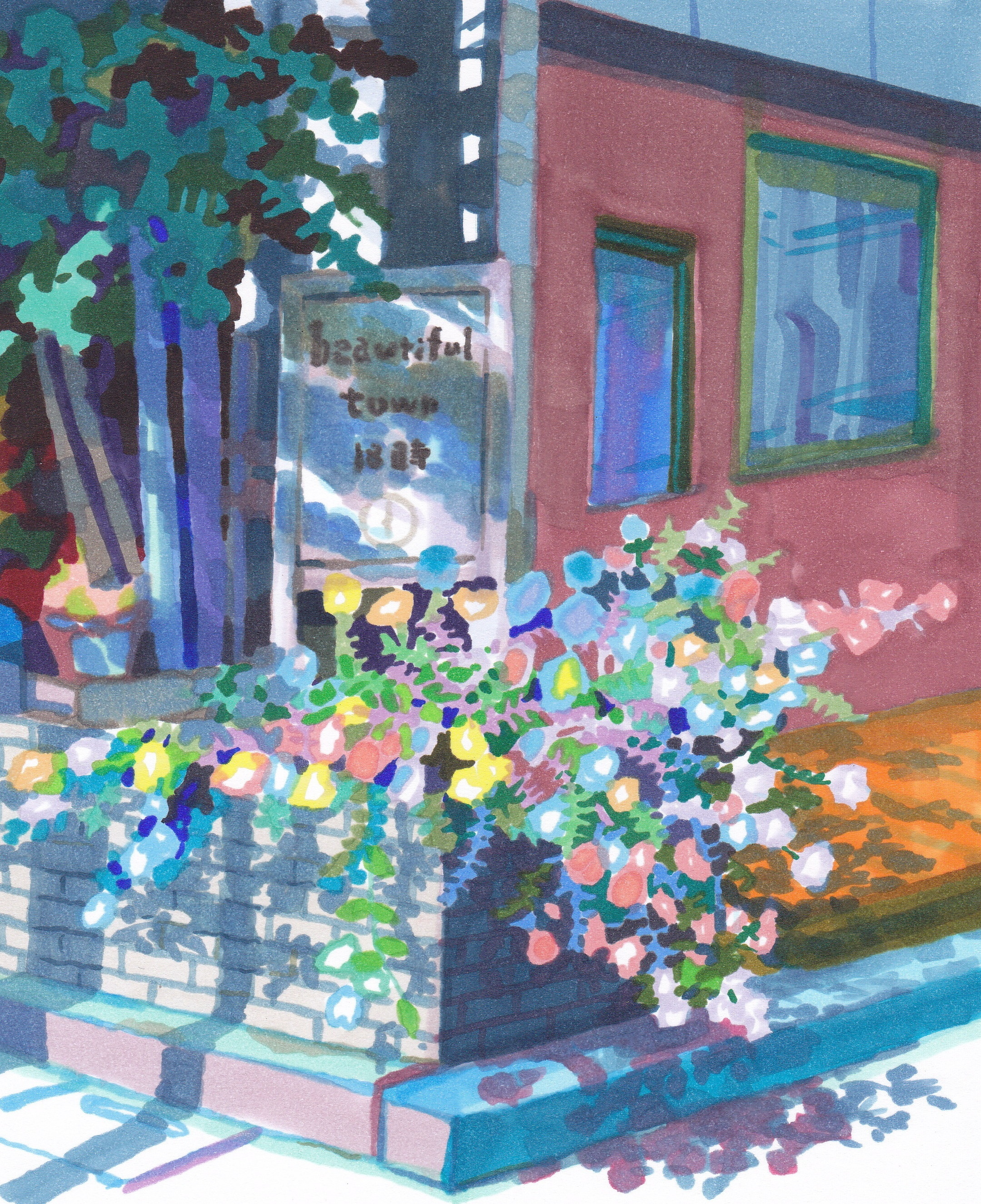 2. Tell us about your aesthetic.
I draw casual daily scenery that I often see, in particular, I like drawing plants very much.
3. What is your favourite medium and why?
I draw it with color markers. I can draw it with color markers as soon as I want to finish drawing it, so it's suited for me.
4. What is your artistic process like?
I would like to draw sunlight and shadow falling into things. In addition, I try to express not only things that I can see but also invisible ones like the atmosphere. I usually use pictures that I took as reference material for inspiration and I don't draft. I always use the colors that crosses my mind at the time of drawing.
5. Who and/or what inspires your work?
I get many ideas from my daily life.
6. What role does art play in your life? How does it change the way you view the world?
I don't know what role art does in my life because I have drawn pictures since I was a child. However, drawing is necessary for my life. I am so happy that my picture unexpectedly has a positive effect on someone's life.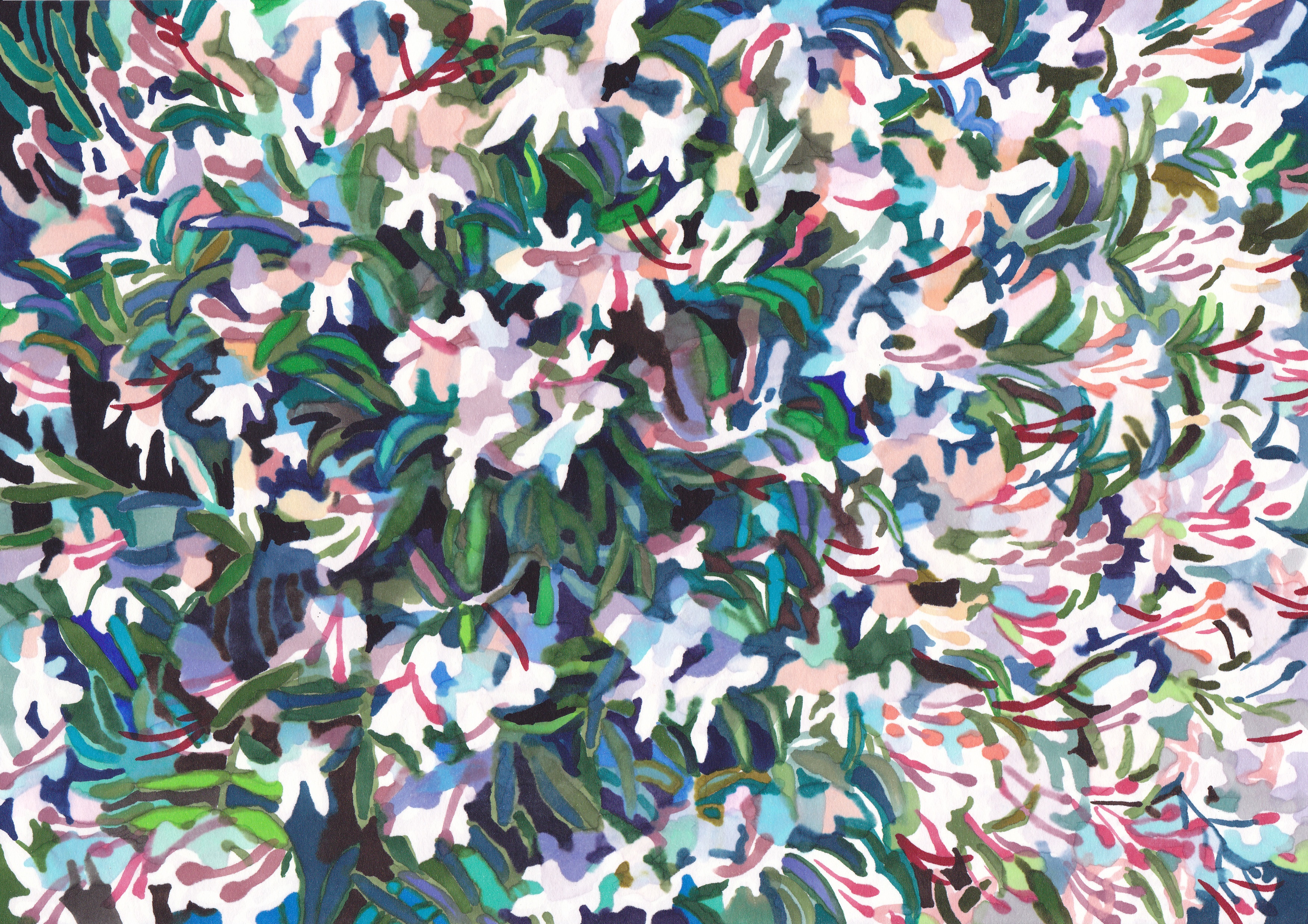 7. Where did you study?
I entered the art department of Omiyakouryou high school. I studied drawing, design, oil painting, Japanese painting, sculpture, ceramics and so on for 3 years. I think that I am inspired in many ways by teachers and friends whom I met at this time and also my school life. After that, I majored in oil painting at Nihon University, College of Art. After graduation, I learned illustration at PaletteClub School.
8. Where do you see yourself in five years?
In the next five years, I see myself drawing more pictures. I'm happy if there are more opportunities to let people know about myself and my work.
9. What about in ten?
Again, I see myself still continuing to draw in the next 10 years. I hope things that I'm hoping for comes true, step by step.
10. What do you hope to achieve with your art?
I'm happy that my pictures make familiar people and also people whom I don't know yet calm or happy. I would be glad if the world becomes a little bit more peaceful through the feeling from my pictures.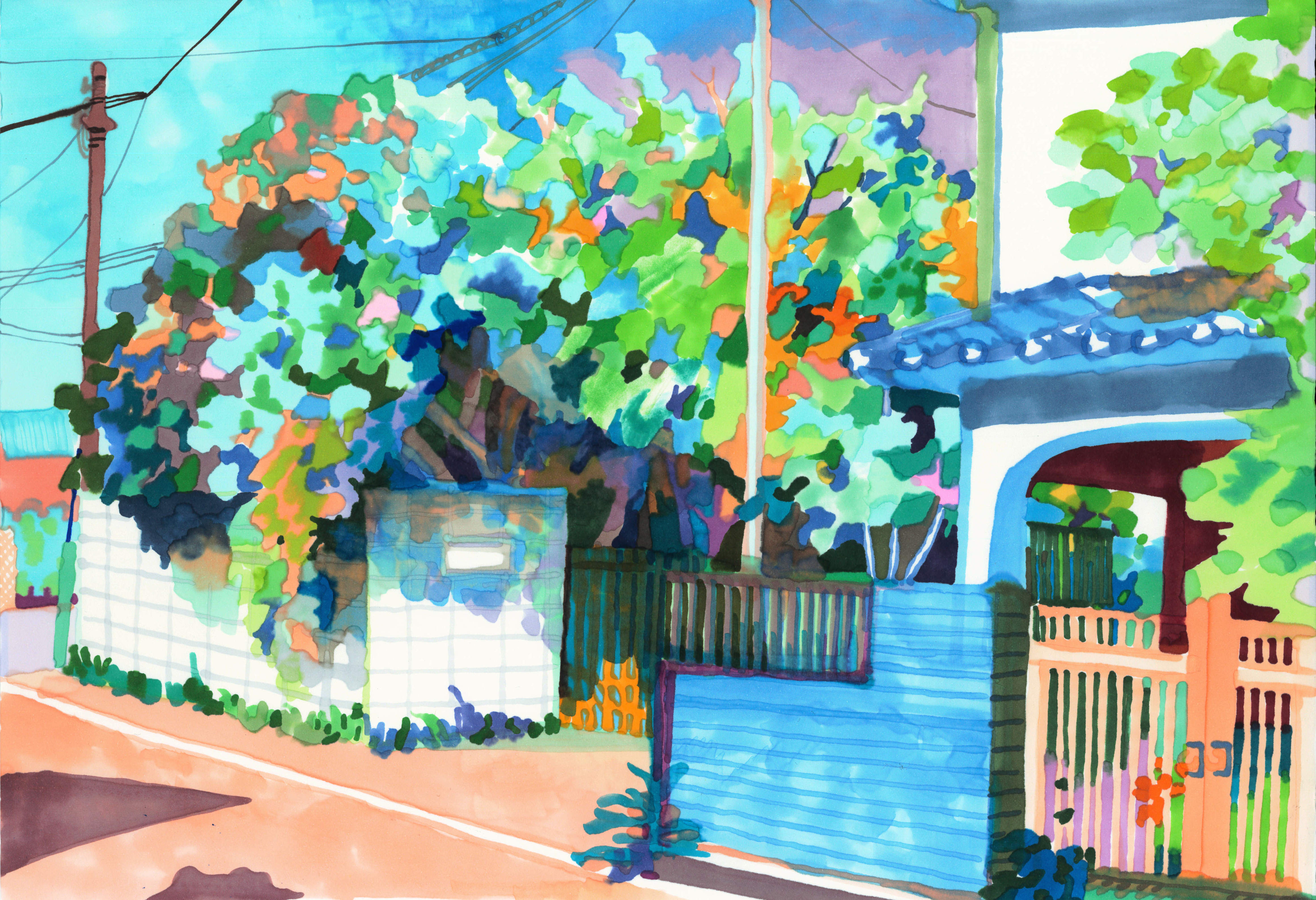 11. Now, tell us a little more about you as a person: what is your favourite food?
My favorite food is Japanese fried chicken, steamed clams with sake, sweet sake, carrot cake, and French fries.
12. Favourite book?
My favorite book is "Chougeizyutsu Tomason"written by Genpei Akasegawa. I read many Books written by Jun Okada when I was in elementary school, these books have still inspired me. I also read Japanese comics, novels and essays.
13. Favourite genre of music?
My favorite songs are pop songs. And I listen to j-pop song and soundtrack music too. I am not familiar with music so I usually listen to songs that friends recommend me or sung at Karaoke.
14. What are your hobbies?
My hobbies are watching plays, walking, drawing, taking pictures, reading books, going to concerts, shopping and running my bicycle at night.
15. If you weren't an artist, what would you be?
I have no idea. I can't imagine that if I wasn't an artist but I have thoughts about being a teacher or stage carpenter when I was a child.