Instagram:
@marcmartinillo
Twitter:
@marc_martin
Facebook:
www.facebook.com/marcmartinart
Website:
www.marcmartin.com
1. What's your story? Where are you from?
Well, I was born in France, but have lived in Melbourne, Australia since I was about 5 years old. I love living in Melbourne, there's a great community of creative people who support each other and make great art.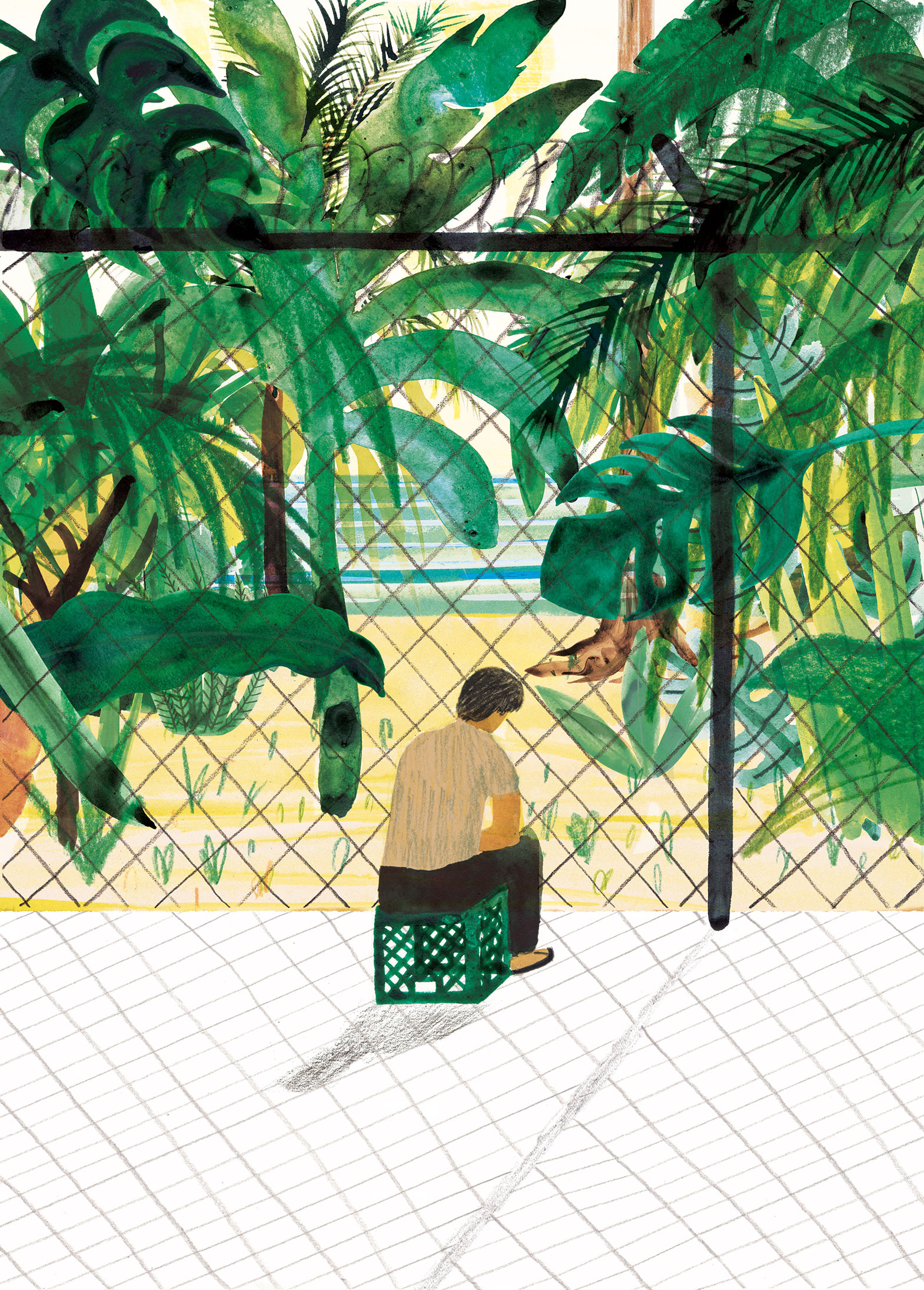 2. Tell us about your aesthetic.
My aesthetic is constantly evolving. The more I illustrate, the more I'm interested in conveying a human feeling to my work. I've been slowly trying to use less computer based illustration techniques and develop a more hand-drawn and painterly aesthetic.
3. What is your favourite medium and why?
I'm particularly drawn to using watercolour. There's something about the variety and depth within one spot of paint I find particularly interesting. I like the way watercolour can bleed from one colour the next, and the randomness of the marks you can make - you can't create that kind of uniqueness using a computer, no matter how good you are at using digital brushes.
4. What is your artistic process like?
It depends on the job, but if it's for an editorial illustration, I'll usually start with a quick sketch using a thicker black felt-tip pen. Having my ideas as hard, permanent black lines makes them feel more solid and gives me confidence to take them to the next step. If I use pencil, I find my ideas feel too 'soft' and undeveloped. Once I've made a sketch, I'll start drawing using watercolour and maybe some pencil for details. If I need to change colours or adjust something, I might take it onto the computer for any final tweaking.
5. Who and/or what inspires your work?
Other artists and illustrators. I'm particularly influenced by a lot of contemporary painters because I like how loose and immediate painting can be - it's a quality I'd like to develop more in in my own work.
6. What role does art play in your life? How does it change the way you view the world?
Art influences me in a big way. Every time I see a painting or a film that really moves me, it inspires me to make art and to keep pushing myself creatively. Some of my favourite artists like Jenny Holzer or Barbra Kruger confront people with ideas, and I think that's an important role for art to play - to challenge people. It definitely informs the way I think about things - art can teach you to look at things from different perspectives and to approach ideas and opinions from other viewpoints.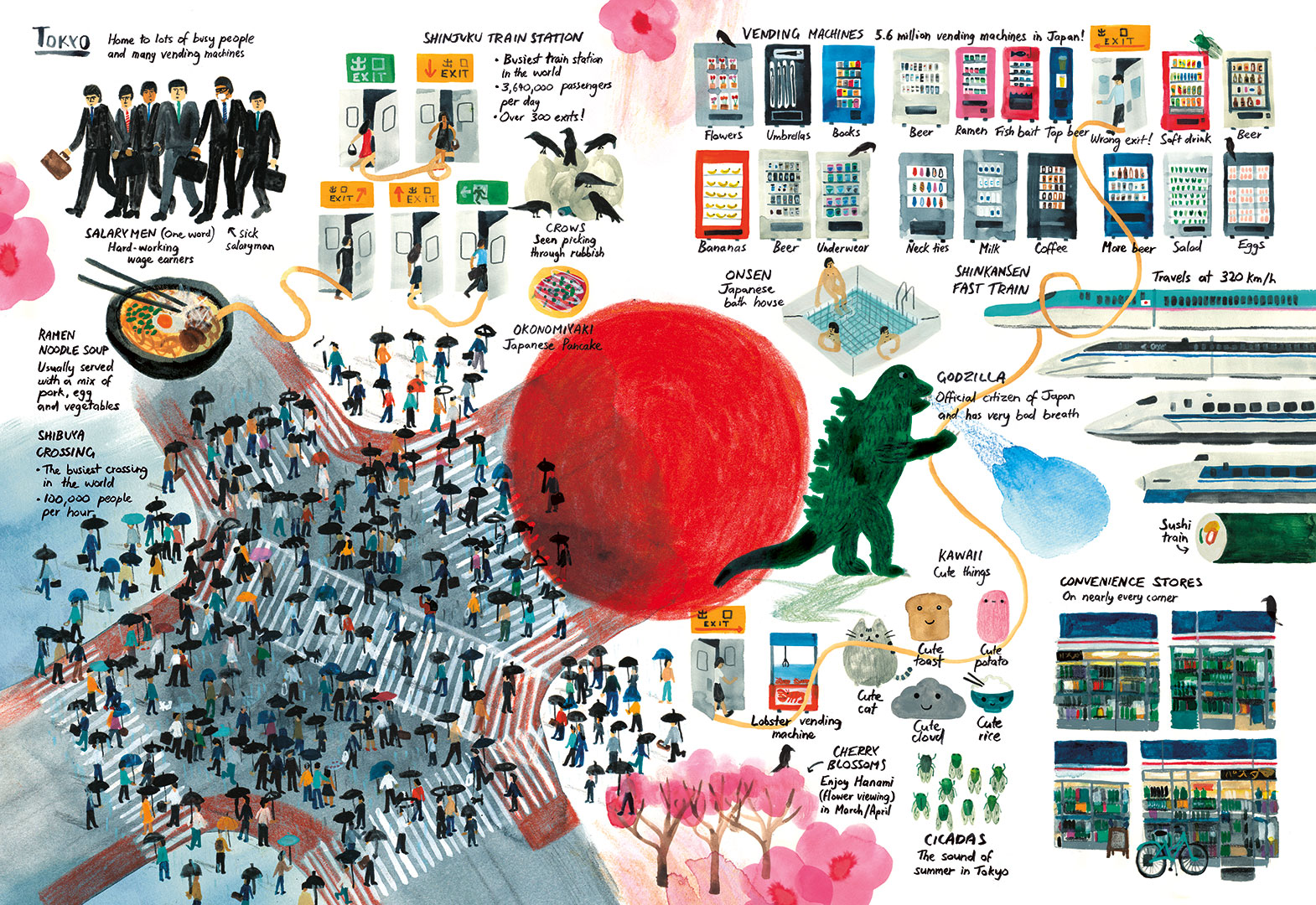 7. Where did you study?
I studied graphic design at Royal Melbourne Institute of Technology, but have also had shorter stints studying Social Sciences and Environment, Sculpture and Furniture Design.
8. Where do you see yourself in five years? Working in an agency?
Definitely not working in an agency. It's always been my goal to work for myself. I've run a design studio and worked in agencies but ultimately I always found the most rewarding way to work was to freelance - there's more flexibility to pick and choose the jobs you want to work for, and ultimately your working towards your own dreams and not somebody else's! Generally I hope that in five years time I'll be pretty much doing what I do now - making picture books and doing a mix of editorial and commercial projects.
9. What about in ten?
I'd love to have a house and seperate studio space in the garden, living somewhere peaceful, away from the city (but not too far!). Even though that's ten years away, it still seems like a big dream, and slightly unrealistic - but it's good to have goals. Work wise, in ten years time it'd be great to work a bit less and maybe just doing my own books and some painting.
10. What do you hope to achieve with your art?
I hope my illustrations can connect people with nature, the environment and to other people. With the sketches I do on Instagram for example, I try to reflect upon the shared experiences we all have as human beings. Sometimes that might be funny, other times it's more reflective or contemplative.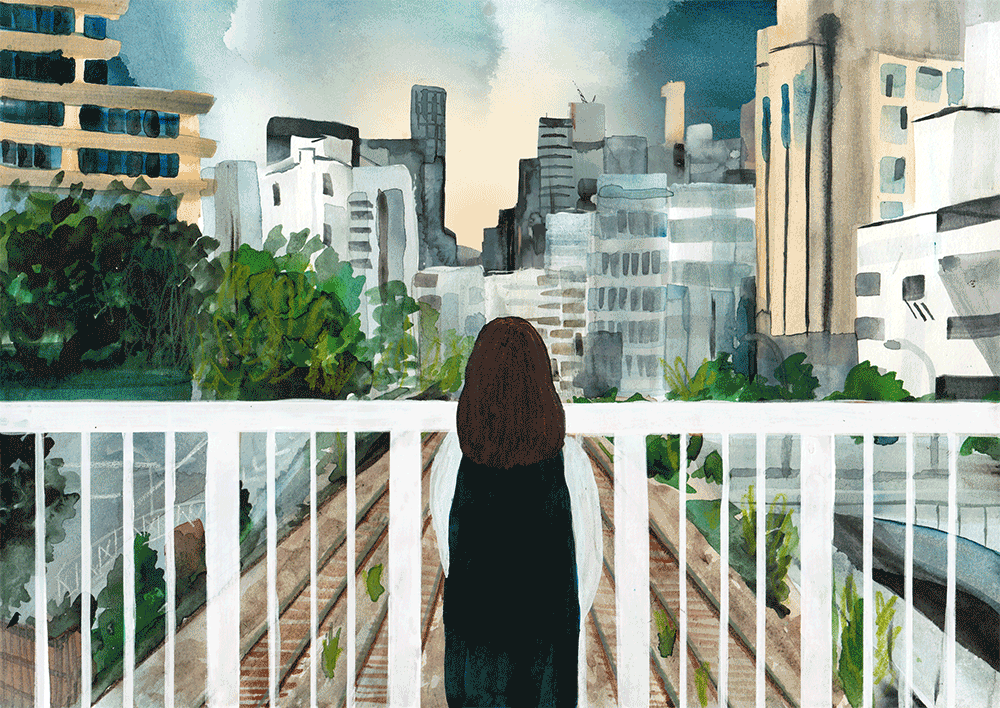 11. Now, tell us a little more about you as a person: what is your favourite food?
Hmm, difficult question. I have too many favourite foods! I'm a bit of a sweet tooth, so I can't go past many sweets - a good coffee eclair is to die for. Also quite partial to flan and rum baba.
12. Favourite book?
It's too hard to name one! Some authors that I like are George Orwell, Tim Winton and Cormac McCarthy. I've also got a collection of picture books I'm quite fond of - anything illustrated by M.Sasek and Dahlov Ipcar is high on the list.
13. Favourite genre of music?
I'm not particularly concerned by genres, I just like good music. I grew up listening to a lot of hip-hop, but right now I've got a bit of Radiohead, Nicolas Jaar, Kendrick Lamar, Anderson Paak, Sampa the Great, and Gloria Ann Taylor on high rotation.
14. What are your hobbies?
I wish I could say I had some other hobbies, but it's pretty much just making art!
15. If you weren't an artist, what would you be?
If I wasn't an artist I'd be a bird - seems like a pretty good life :)