Instagram:
@margalitties
Website:
www.margalitcutler.com
1. What's your story? Where are you from?
I grew up in Connecticut. I value silliness and empathy.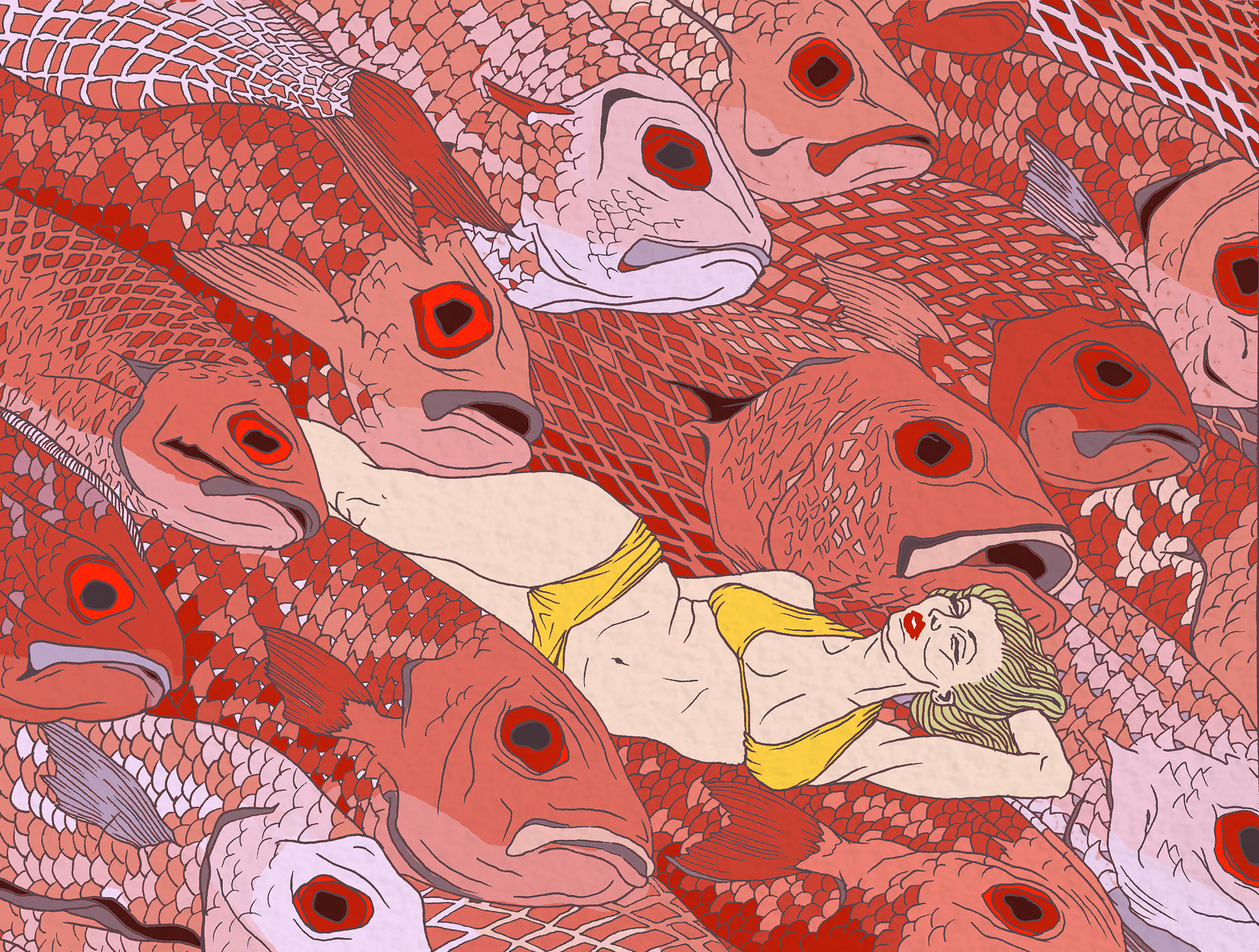 2. Tell us about your aesthetic.
I would describe my aesthetic as sexy-goofy. My work generally celebrates sexuality, while not taking itself too seriously. I'm drawn to bright colors and organic shapes.
3. What is your favourite medium and why?
My favorite medium is micron pens and digital coloring. I like this combination of the imperfect style of my linework, with the crisp, cleanness of digital rendering. Plus, digital coloring is quick and lends itself to experimentation.
4. What is your artistic process like?
Once I have an idea, I start collecting reference images to draw from- this means googling images of bears or putting my roommate in a leotard and taking pictures of her in the fetal position. Then, I collage these images in Photoshop and create a final sketch/ reference to draw from. It's pretty rare that I have an exact image in mind; everything develops loosely. My best ideas usually come from passive physical activities like cleaning my kitchen or brushing my teeth.
5. Who and/or what inspires your work?
I draw a lot of inspiration from comedy. I love surrealist, visual-heavy comedy like Noel Fielding's Luxury Comedy as well as straight-up stand-up comedians like Kate Berlant and Sarah Silverman. I like to have a kind of punch line or interrupted expectation in my work the way comedy does.
6. What role does art play in your life? How does it change the way you view the world?
As a freelance illustrator, artist assistant, and graphic design/ animation teacher, art is how I make a living. On an experiential level, being an artist contributes to my obsession with characters. I'm endlessly fascinated with the arch of someone's foot or the way someone talks with their meaty, meaty hands. This unyielding interest in mannerisms and bodies definitely affects how I engage with people.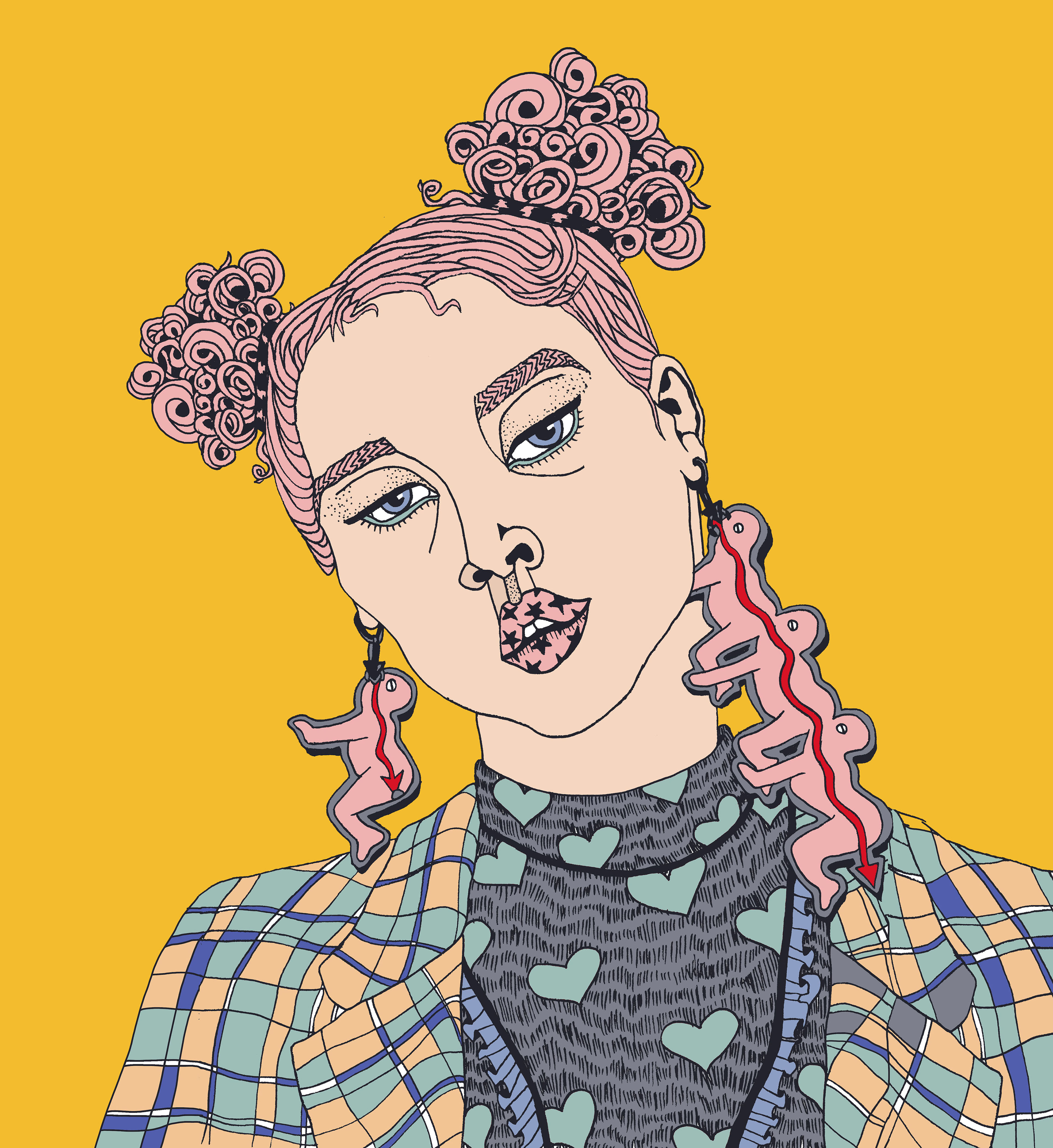 7. Where did you study?
I studied Illustration at Parsons the New School for Design in New York City.
8. Where do you see yourself in five years?
In five years, my book "My Vag" will be published, and this will hopefully lead to more consistent freelance opportunities. It's a rhyming coloring book meets Where's Waldo meets vagina.
9. What about in ten?
In ten years, I hope to continue freelance illustrating. My dream job would be working alongside some kind of avant-garde comedy show doing everything from set design and stop motion animation to writing.
10. What do you hope to achieve with your art?
The theme of sex-positivity runs consistently through my work, and I hope to create a healthier dialogue surrounding sex. I remember being slut-shamed at a young age, and even then I knew my body was powerful, not shameful. That understanding at a young age was a privilege and now, I want to shout from the rooftops "you're not dirty!". I hope that this playful, healthy, female relationship to sex pervades my work and stands up to some misconceptions. We are truly all beautiful and gross and deserving of intimacy. I also want to represent female bodies as silly and funny, as well as beautiful and sexy, to combat the male gaze so prevalent in art.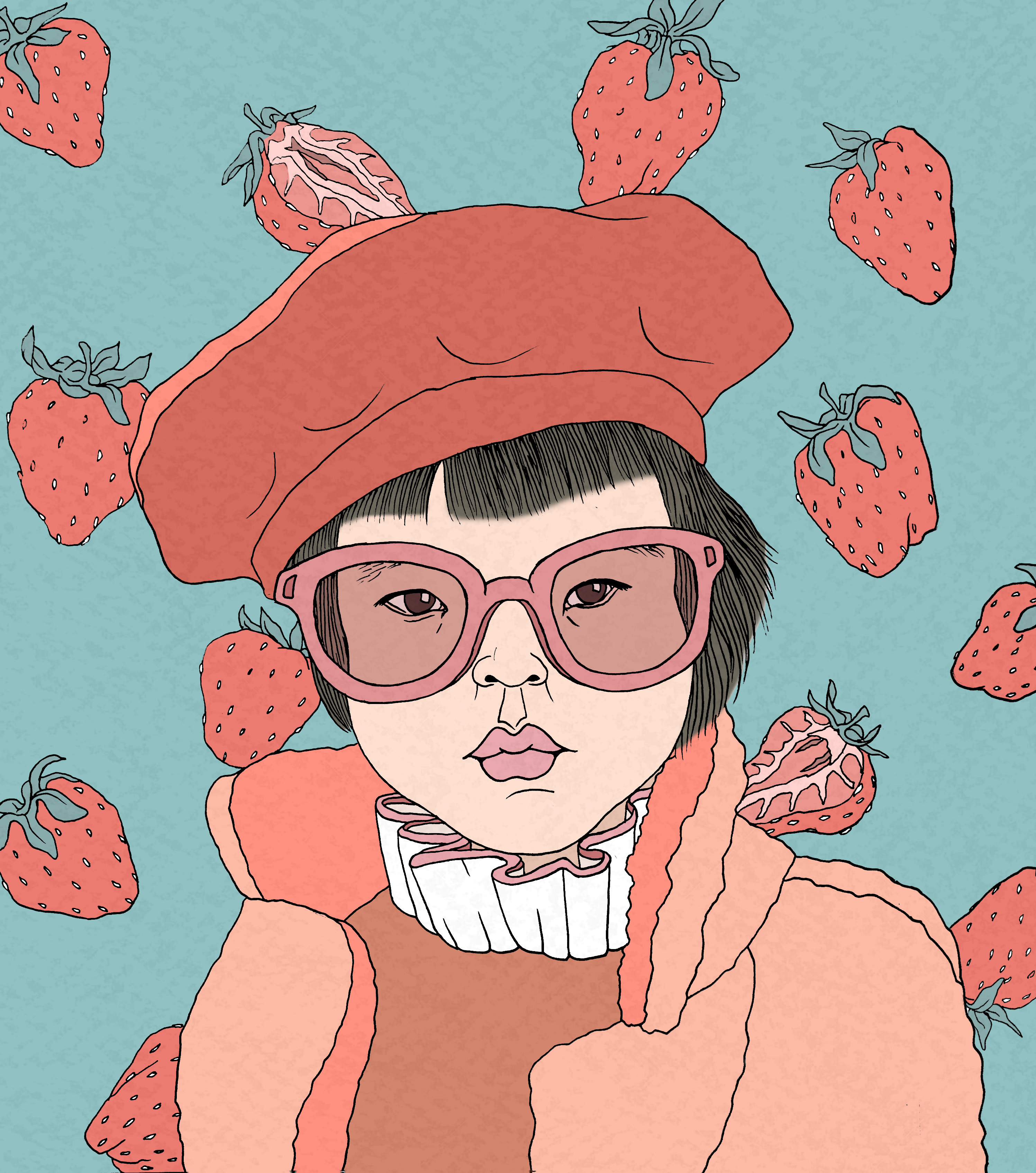 11. Now, tell us a little more about you as a person: what is your favourite food?
Food is my second passion. Some of my favorites include: croissants, ice cream, and turkey sandwiches on a Kaiser roll with lettuce, tomato, mayo, swiss cheese, pickled jalepeño, and ketchup on the side.
12. Favourite book?
I love the creepiness and grit of Roald Dahl's The Witches. Middlesex by Jeffrey Eugenides is another favorite.
13. Favourite genre of music?
I have a pretty eclectic taste in most things, but especially music. Right now, I mostly listen to hip-hop and R&B.
14. What are your hobbies?
Aside from cooking and food, I like to move my body. I love to dance. I think the world would be a better place if more adults leaped and shaken with all their might, regularly.
15. If you weren't an artist, what would you be?
If I wasn't an artist, I would probably be a chef, which is technically also an artist.