Instagram:
@mariagabriellagasparri
Facebook:
www.facebook.com/mariagabriellagasparri
Website:
www.mariagabriellagasparri.com
1. What's your story? Where are you from?
Hi, I am Gabriella and I come from Italy. My birth city is Naples, South Italy but at 30 years old I moved in the North to work with Italian theatre company Socìetas Raffaello Sanzio. My first passion has been theatre, which I continue to love but don't practice anymore. After leaving theater I decided to become an Illustrator.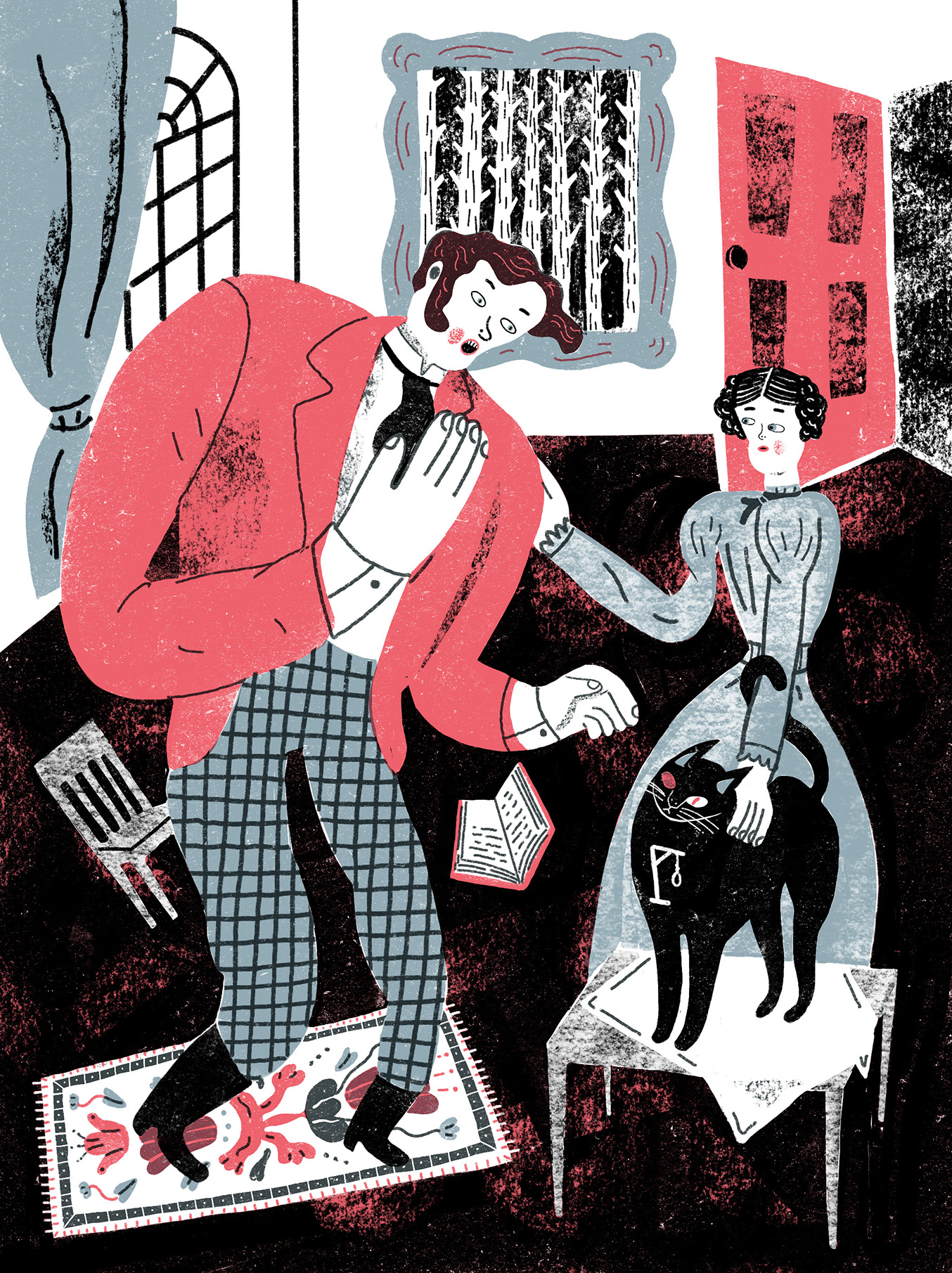 2. Tell us about your aesthetic.
I like to work in a very graphic way, distorting reality, objects, body parts and trying to make everyday things look always in a different way from what they normally look like, so that they can reveal their own personal specialness beyond their appearances.
3. What is your favourite medium and why?
I love manual printing techniques, especially screen printing which I practice in a very artisanal way in my studio. I love the effect it makes on paper, the way the image appears under the frame after passing with color is always surprising. I now use a lot digital, which has been a real discovery; it allows me to work in a faster way and everywhere and I can easily reproduce the screen print effects the way I like.
4. What is your artistic process like?
Working in digital I rapidly sketch the idea and then I work directly with the colors, defining all the details while coloring.
5. Who and/or what inspires your work?
My work is inspired by everything that can inspire it. Ideas come from what surrounds me from cinema, literature, poetry, songs, old advertising posters, antique holy cards, perfumes…each thing that's at hand of the five senses!
6. What role does art play in your life? How does it change the way you view the world?
It plays a great role, I could say I am almost totally absorbed by art. When I look at something I always think how this could be represented in an interesting way so to tell a story to who watches. I try to transform each thing that reaches to my senses into something that can return a strong feeling, each thing that touches me in someway intimately, so to give back to who watches that same emotion I received. It's my "secret garden", it makes me feel good and somehow complete. "When the world falls apart some things stay in place" sings Billy Bragg, art and it's beauty for me are one of this things…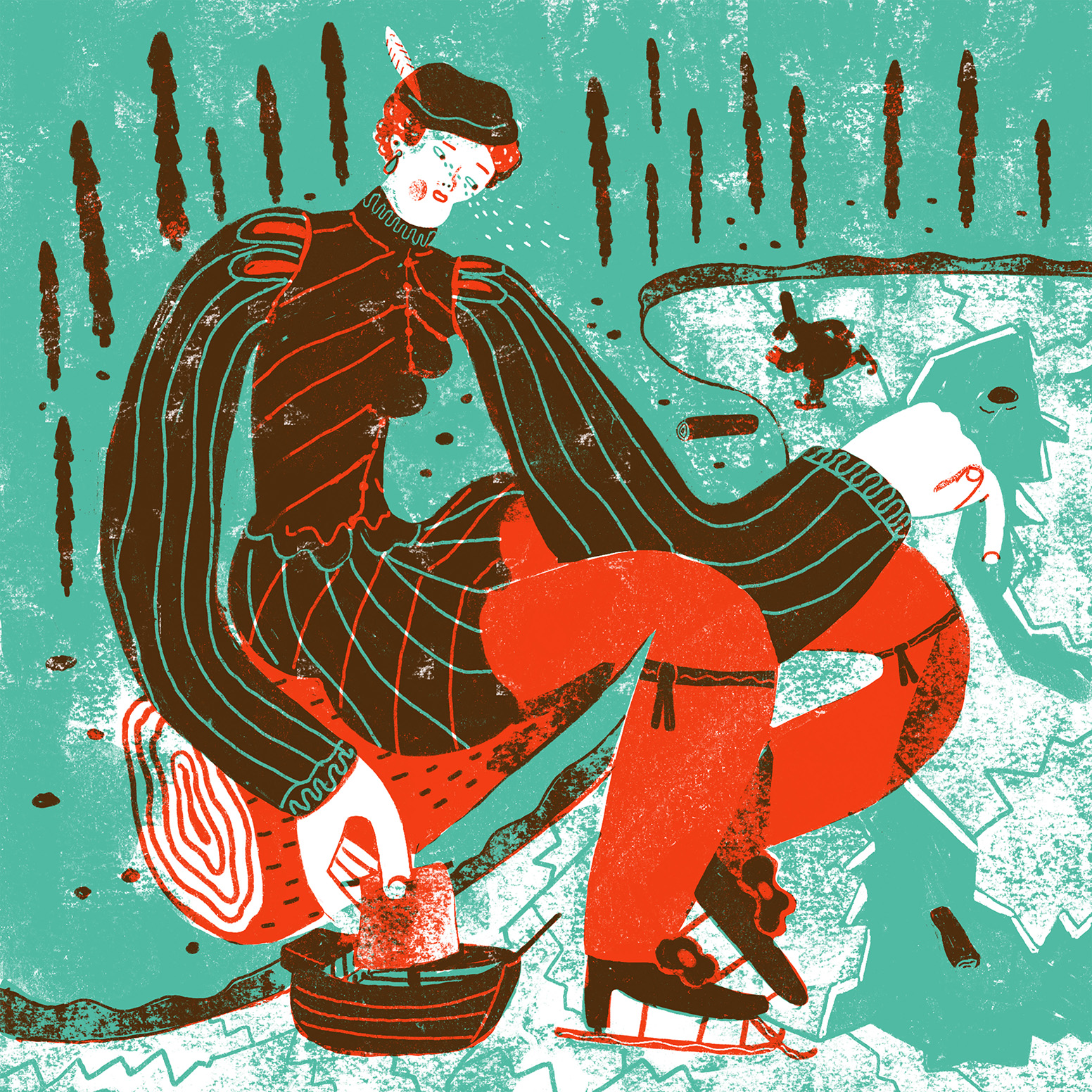 7. Where did you study?
I studied illustration at the International Comic School of Padova, Italy.
8. Where do you see yourself in five years?
In a small rustic house in some small medieval town in the Center of Italy in Umbria or in the south near the sea in Salento, Puglia. These are two places where I have left my heart and where I really hope one day I could live and draw immersed in beauty and peace.
9. What about in ten?
I would like to cooperate with different artistic realities. Combine illustration in someway with theater or music or even dance and also maybe one day make a small animation film.
10. What do you hope to achieve with your art?
Move people from the inside in a positive way so to always keep alive in them wonder, amazement and wanting to explore.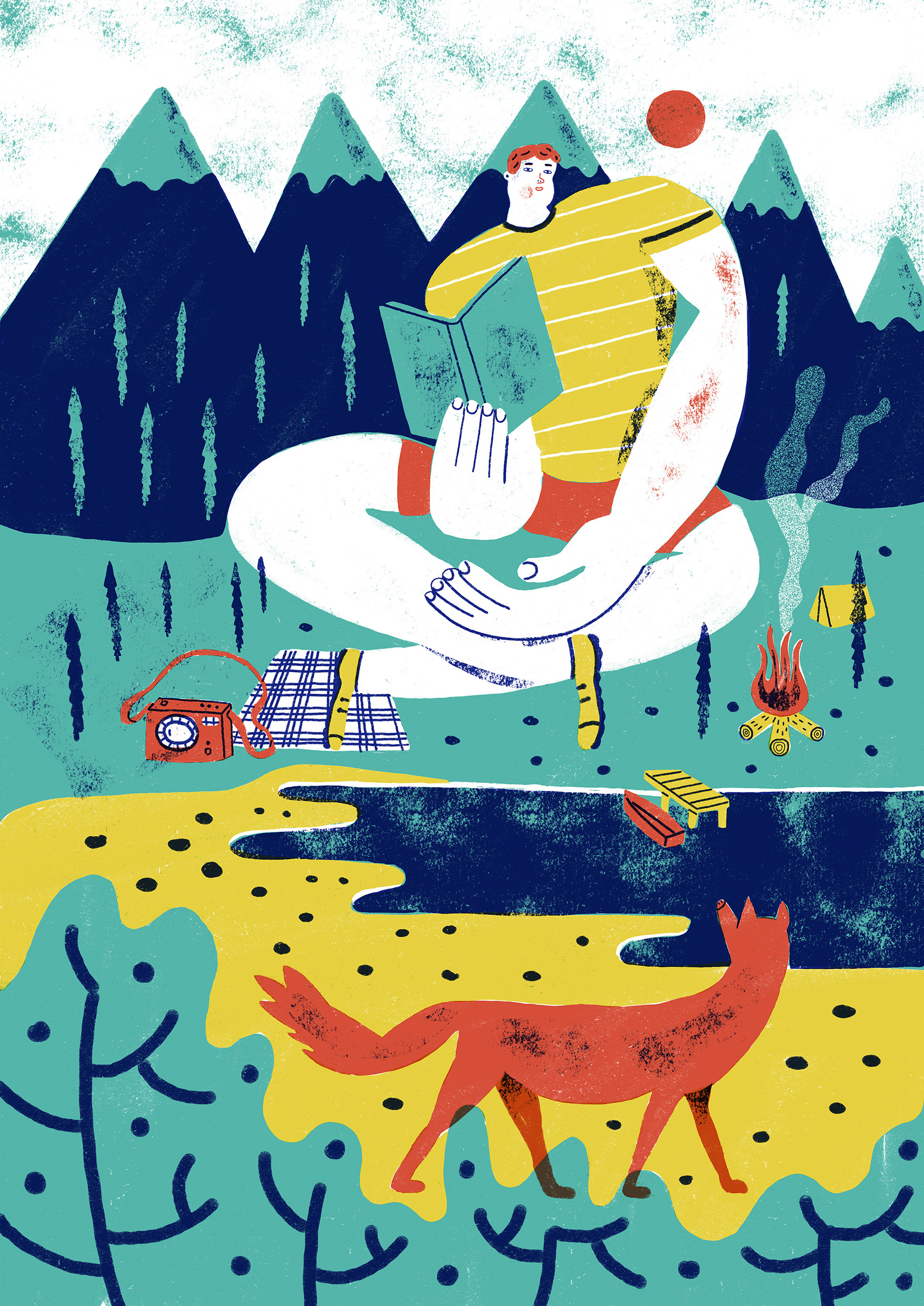 11. Now, tell us a little more about you as a person: what is your favourite food?
I love potatoes! In Naples we know how to cook a very special pasta with potatoes and smoked provola (cheese) and I could eat tons of it! One thing I really miss of my city are this typical "trattoria" reastaurants where you can eat good traditional Neapolitan food and immerse in the strong moods and colors of this beautiful city facing onto the sea.
12. Favourite book?
Absolutely "The Foam of the Days" by Boris Vian.
13. Favourite genre of music?
New wave, but also punk, indie, shoegaze and jazz. I would be lost without music!
14. What are your hobbies?
I read a lot and love cinema. If I had more time I would like to take Tip Tap dance lessons and learn Russian.
15. If you weren't an artist, what would you be?
An acrobat, but maybe this is an artist too so probably I think an explorer.