Instagram:
@marialaura_fedi
Website:
www.marialaurafedi.com
1. What's your story? Where are you from?
Hi, I'm Marialaura, I'm from the south of Italy but always live in Rome. My story is pretty simple, I'm the first daughter of 3 and I started painting because there were too many people in my home.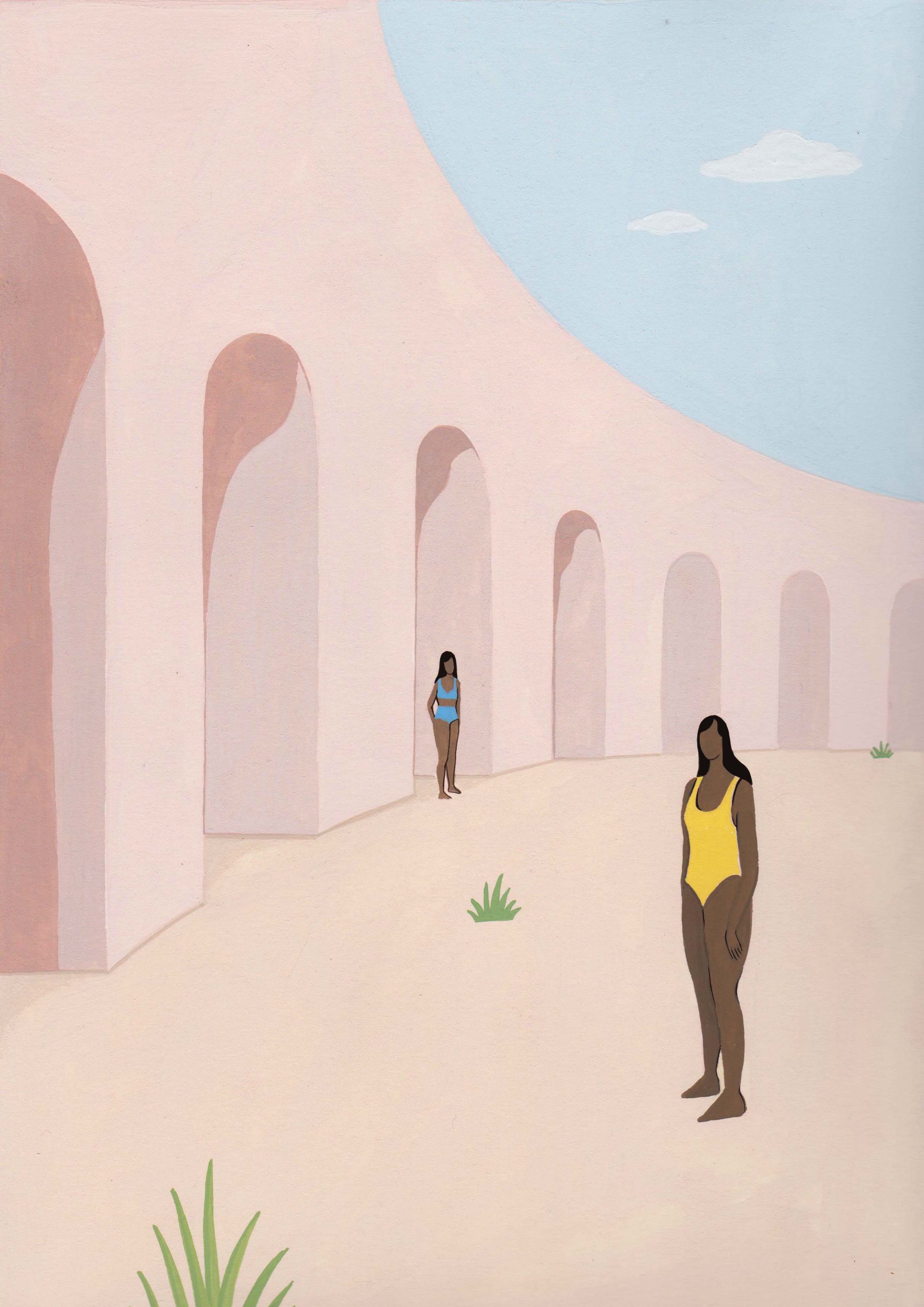 2. Tell us about your aesthetic.
My aesthetic is very related to metaphysic art with a blink to fashion. I like warm colors and simple texture and shapes.
3. What is your favorite medium and why?
I use gouache colors because I like the feeling that the painting gives me and the sound of the brushes on the paper. Lately, I discovered the Ipad pro pen, which is super fun to use for sketches.
4. What is your artistic process like?
I start with a kind of emotional sensation and try to convert it into shapes. Then I do a lot of sketches and color tests but the first sketch is always my favorite at last.
5. Who and/or what inspires your work?
Since now I found inspiration in powerful figures of women, now I'm trying to connect with my inner feelings, like trying to find inspiration in myself.
6. What role does art play in your life? How does it change the way you view the world?
My art and art, in general, is like the base on what my entire existence is funded, something like eating or drinking. So I should say that I see through art and seeing through art is the only way I know to look at the world.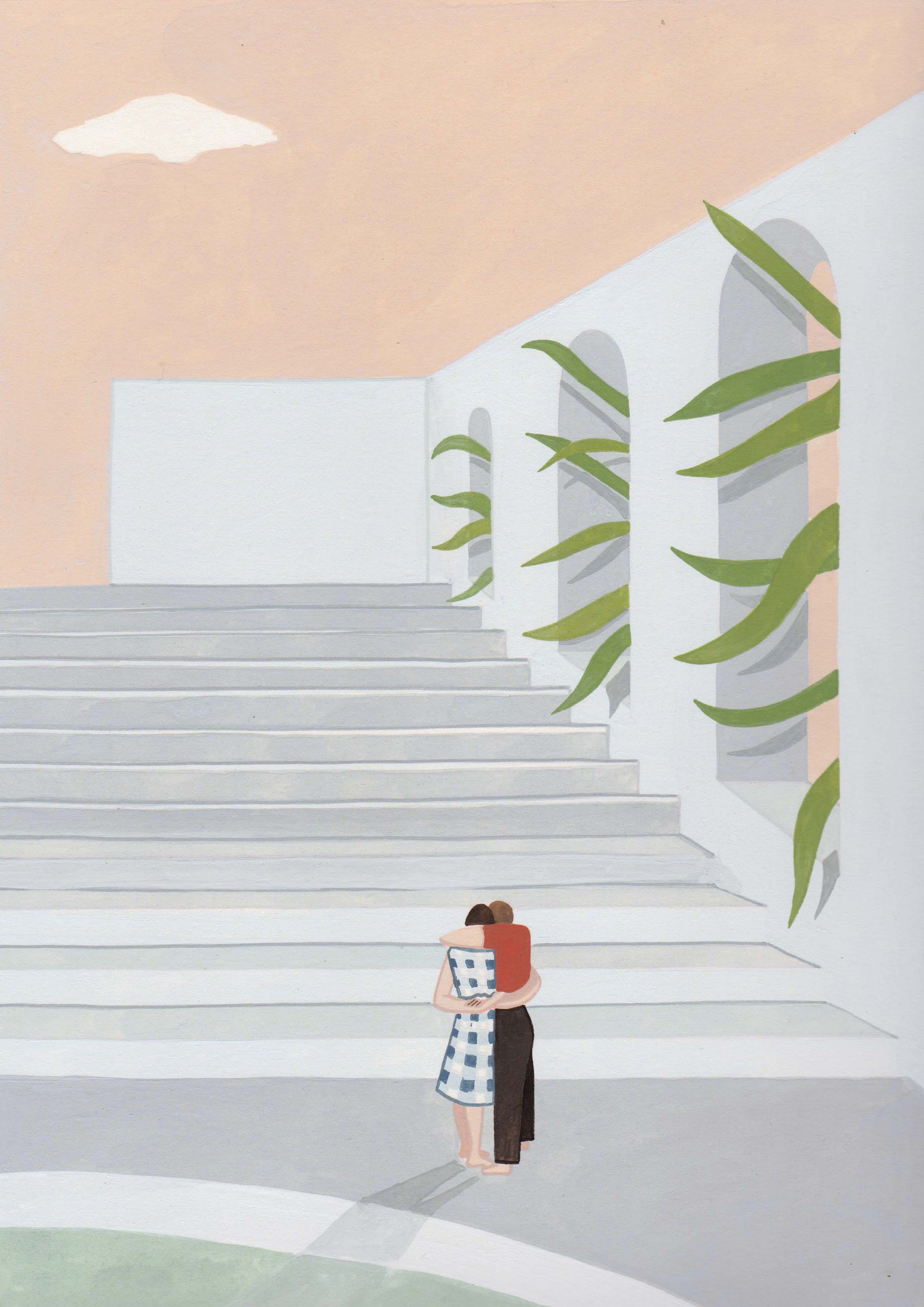 7. Where did you study?
I studied in Rome, at the Fine Art Academy, then I attended a master's in Illustration.
8. Where do you see yourself in five years?
Lately, I'm trying to focus on my present and on my semestral goals, but I think that in five years I would like to establish my self as an artist and run my own brand in slow fashion.
9. What about in ten?
I don't know, maybe I would like to be the queen of the world ☺
10. What do you hope to achieve with your art?
There are two things that I hope to achieve with my art: The first one is for those who look at my art, I hope that they could see something that they didn't know before and find new joy through this new knowledge. The second one is for my self and is just satisfaction.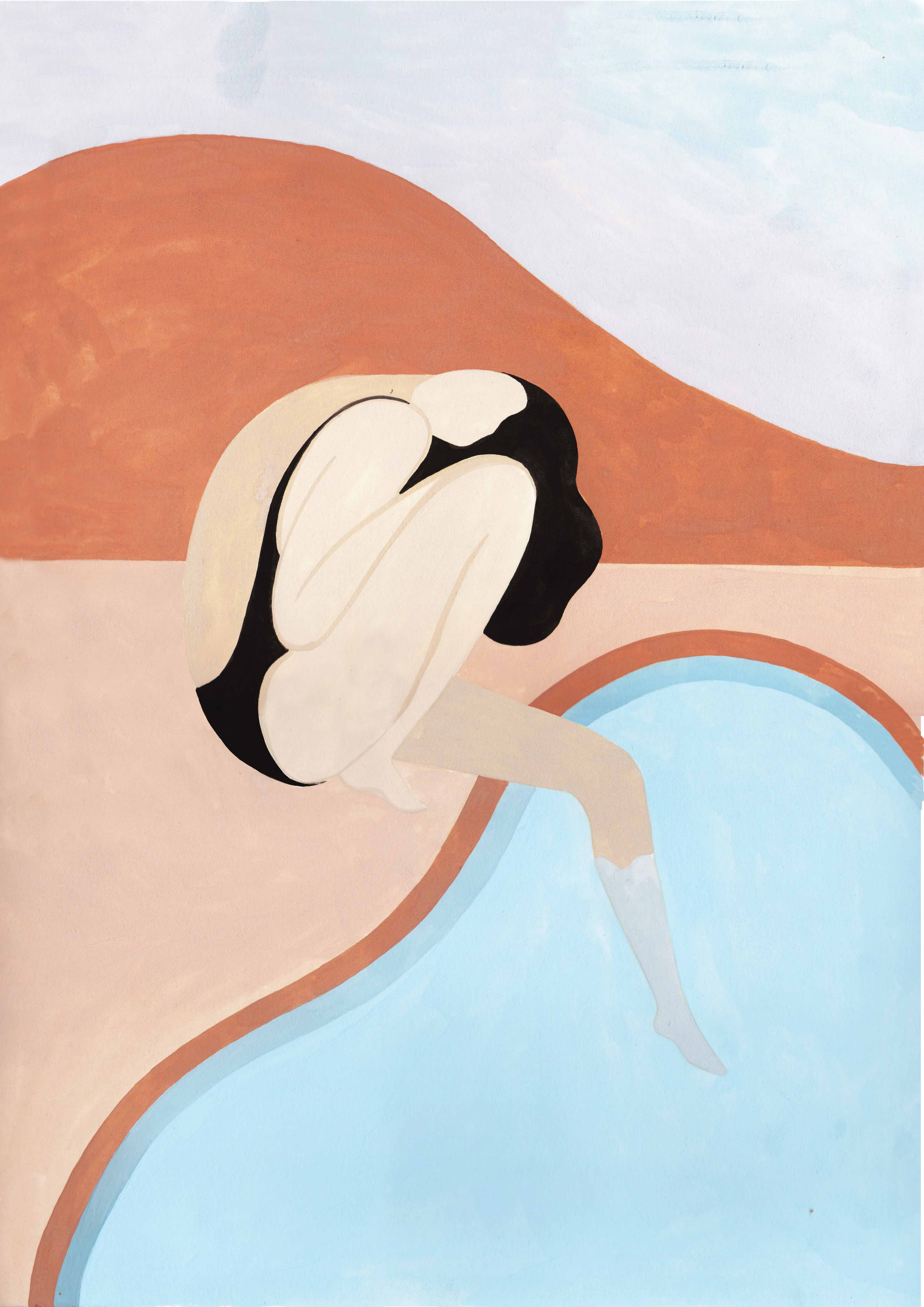 11. Now, tell us a little more about you as a person: what is your favorite food?
Uhm, I like pasta, all kinds of pasta especially linguine con le vongole.
12. Favorite book?
The Earthsea Saga from Ursula K.Le Guin, The Art of Flight ( and all the books) from Frederik Sjoberg, The Secret Garden from Frances E. Burnette, it's 3 but with books, more is better, right?
13. Favorite genre of music?
Rap music and Lana Del Rey
14. What are your hobbies?
I love to practice yoga and reading about art.
15. If you weren't an artist, what would you be?
An Economist.