Instagram:
@marianaamiseravel
Facebook:
www.facebook.com/marianamiseravel
Behance:
www.behance.net/marianaamiseravel
Website:
www.marianaamiseravel.com
1. What's your story? Where are you from?
My name is Mariana but I am better known as Maria, a Miserável (Portuguese for Mariana, the Miserable). I was born in 1986 in Leiria, Portugal. Since 2010 I've been living in Porto and I've been doing individual and collective exhibitions, as other countless projects as an illustrator: books, small publications, posters, murals, magazines and newspapers.
2. Tell us about your aesthetic.
It's bittersweet, carefree and laughs at itself.
3. What is your favourite medium and why?
I really like to work on paper or drawings that will be printed, like books, fanzines, magazines.
4. What is your artistic process like?
I like to think and make a lot of sketches before I come up with the final drawing. Sometimes it can take a lot of time to reach the end of the process, other times it's faster but it's never an improvisation.
5. Who and/or what inspires your work?
People, life, heartbreaking stories, soap operas. In the end, misery is my motto and my inspiration.
6. What role does art play in your life? How does it change the way you view the world?
The possibility of seeing the world trough somebody else's eyes or dreams, it's what makes us special as individuals.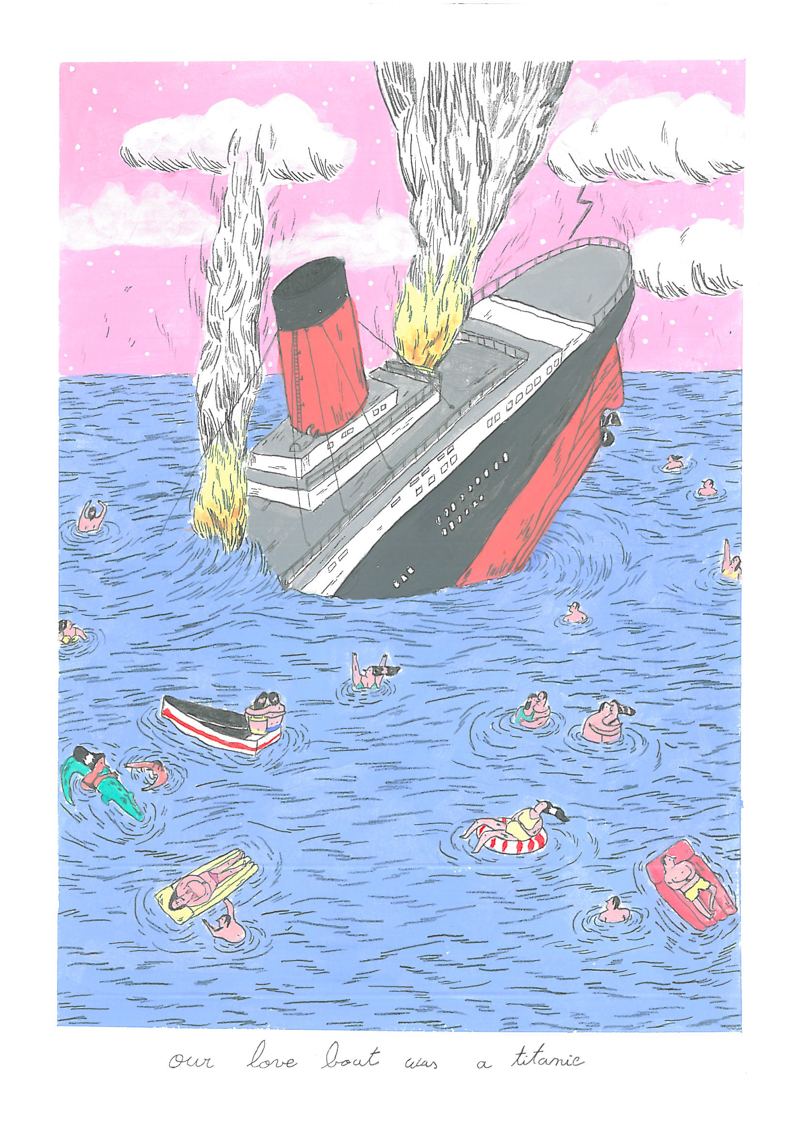 7. Where did you study?
I graduated in Graphic Design from the School of Arts and Design in Caldas da Rainha (Portugal) and attended a Masters in Graphic Design and Editorial Projects at the Faculty of Fine Arts at the University of Porto.
8. Where do you see yourself in five years? Working in an agency?
Still working for myself and collaborating with a lot of great people.
9. What about in ten?
Doing the exact same thing with a few new dreams.
10. What do you hope to achieve with your art?
Being always happy, proud and recognized for what I'm doing until I die.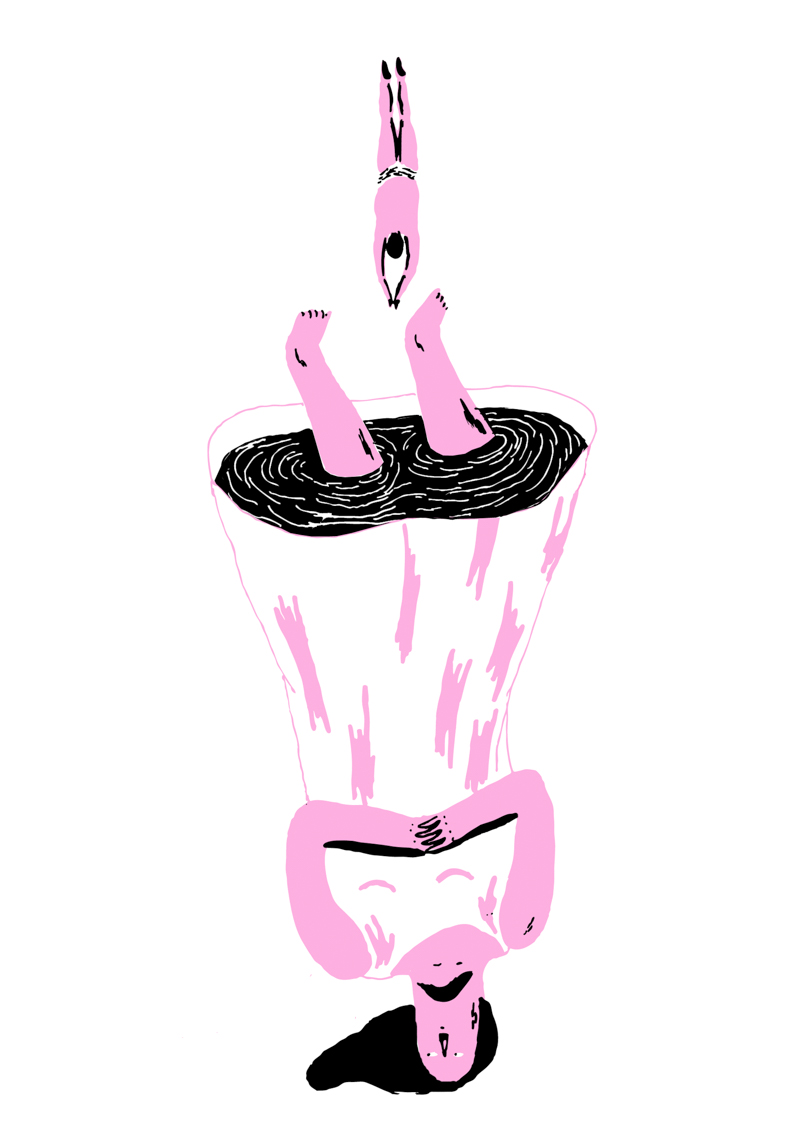 11. Now, tell us a little more about you as a person: what is your favourite food?
Homemade pizza.
12. Favourite book?
Todas as Cartas de Amor, Paulo José Miranda
13. Favourite genre of music?
Jazz
14. What are your hobbies?
Breakfast with friends.
15. If you weren't an artist, what would you be?
A florist :)