Instagram:
@mariannatomaselli
1. What's your story? Where are you from?
Hi there! My name is Marianna and I've been living in the beautiful city of Milan for over 5 years now. I grew up in a small and typical town close to Lake Garda, but my family is originally from Sicily. I've been drawing all my, practically since I can remember! In high school, my parents didn't want me to go to art school, so I just kept drawing throughout all my lessons. My teachers got so angry at me! it was kind of an instinct for me, to draw, and I couldn't really control it! Finally, when I was old enough to decide for myself, I chose to do what I really wanted to do: to become an illustrator and incorporate drawing in my life and my career.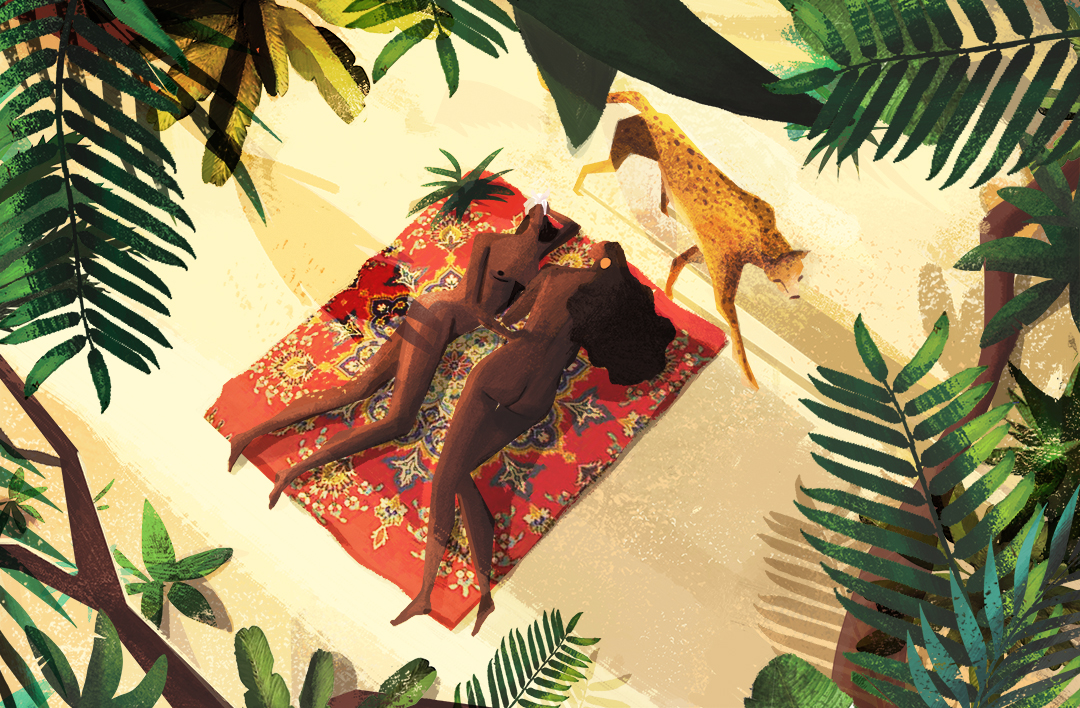 2. Tell us about your aesthetic.
Sicily is a very important part of my life, and it's always inspired me visually, being so diverse and unique. The sea, the plants, the very atmosphere there, it's influenced a lot of my projects and defined my aesthetic world. Since I was kid, I used to draw the sea. I also love travelling, and of all the places that I've been, I always bring something with me that after I translate in my drawings.
3. What is your favourite medium and why?
I can't pick just one favorite medium! Some years ago, I started using oil paint, but now I mostly use photoshop. I try to apply the technique of oil painting to digital illustration, building several layers of colours and mixing shapes and forms. I believe that digital painting with photoshop is the medium that can be closest to hand drawing.
4. What is your artistic process like?
Before I start working, I search for plenty of references, and I build a database with images and photos that I like. After, I do a couple of quick sketches and then, when I have the complete picture in my mind of the project, I start with the final illustration.
5. Who and/or what inspires your work?
As I already mentioned, I'm really inspired by the sea and by traveling. In particular, I'm very fascinated with tribal cultures and tropical places. I'm also kind of obsessed with the tropical vibe of the jungle.
6. What role does art play in your life? How does it change the way you view the world?
Since early in my life, I remember myself drawing… Probably I wasn't even conscious of what I was doing, but yeah, art definitely influences my way to see the world.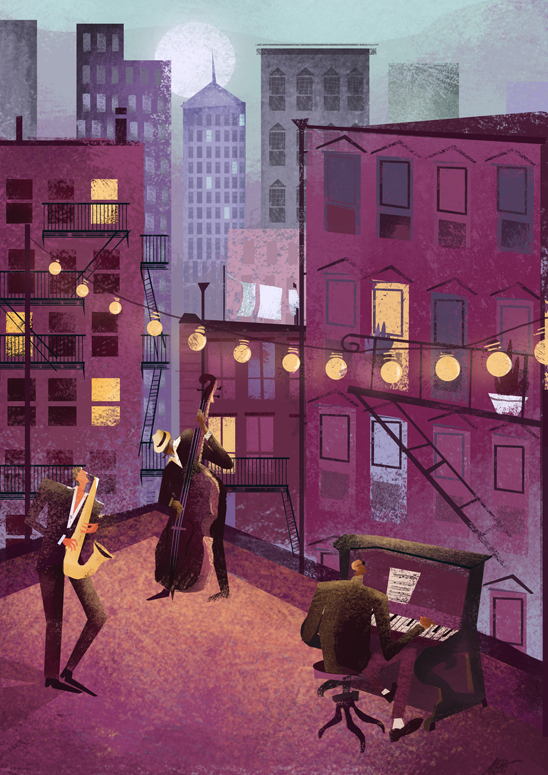 7. Where did you study?
When I finished high school, I was sure that I wanted to become an artist, so I decided to move to Milan to start studying illustration at Istituto Europeo of Design.
8. Where do you see yourself in five years? Working in an agency?
I'm already working for a creative studio, which is called Revolution Department, as an illustrator and also as an art director. But actually, I'm looking forward to be an independent freelancer and live by sea, illustrating my way out of life :)
9. What about in ten?
If i'm still alive… I'll probably be surrounded by monkeys and plants like Frida Khalo's house, close to the sea.
10. What do you hope to achieve with your art?
Be independent.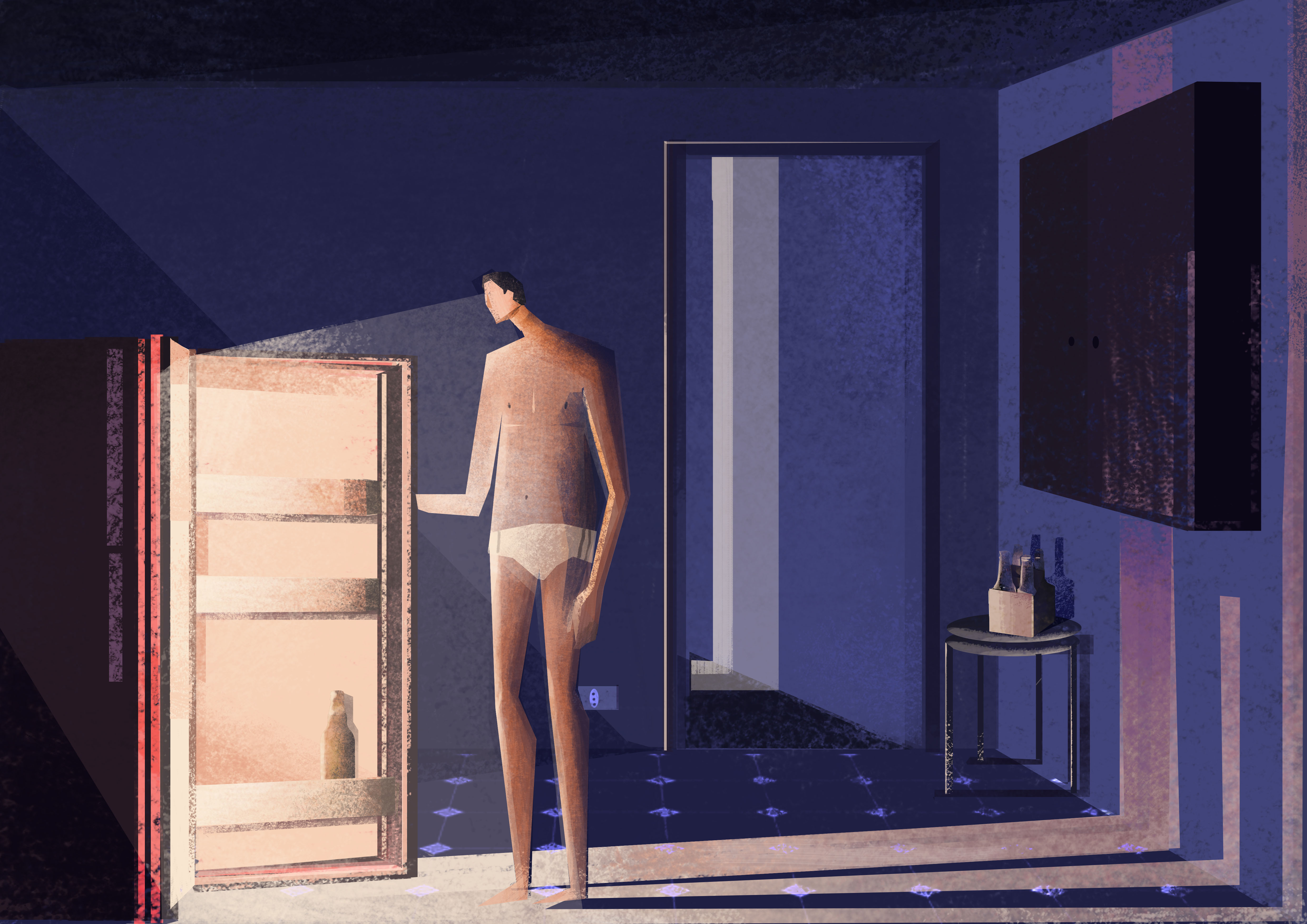 11. Now, tell us a little more about you as a person: what is your favourite food?
it's PIZZAA!! is this sound common since I'm italian?? :-p
12. Favourite book?
I read too many books to like just one. So I don't have a particular favourite one, but I can tell you that I just finished to read "Cathedral", by Raymond Carver, and it was just amazing. I could imagine in my head every scene I was reading.
13. Favourite genre of music?
Music for me is a reflection of my mood, so it really depends of the day. Whether I'm depressed, chilled or happy, I listen to music accordingly!
14. What are your hobbies?
Can I count drawing as an hobby? This is definitely my first one, because even if I don't have any commissions, I just keep doing it as therapy to myself. I'm a bit lazy, and I'm basically the worst athlete in the world, so no sports hobbies for me!
15. If you weren't an artist, what would you be?
Hmm.. probably a flight attendant.