Instagram:
@mariannesillos
,
@mjelkebart
Facebook:
www.facebook.com/moldskreddesign
Website:
www.mariannemoldskred.com
1. What's your story? Where are you from?
Hei! I'm Marianne, an illustrator based on an island at the mouth of a fjord in Norway. I grew up here, and after almost ten years living in various places in England, I've moved back here with my husband and our two little ones.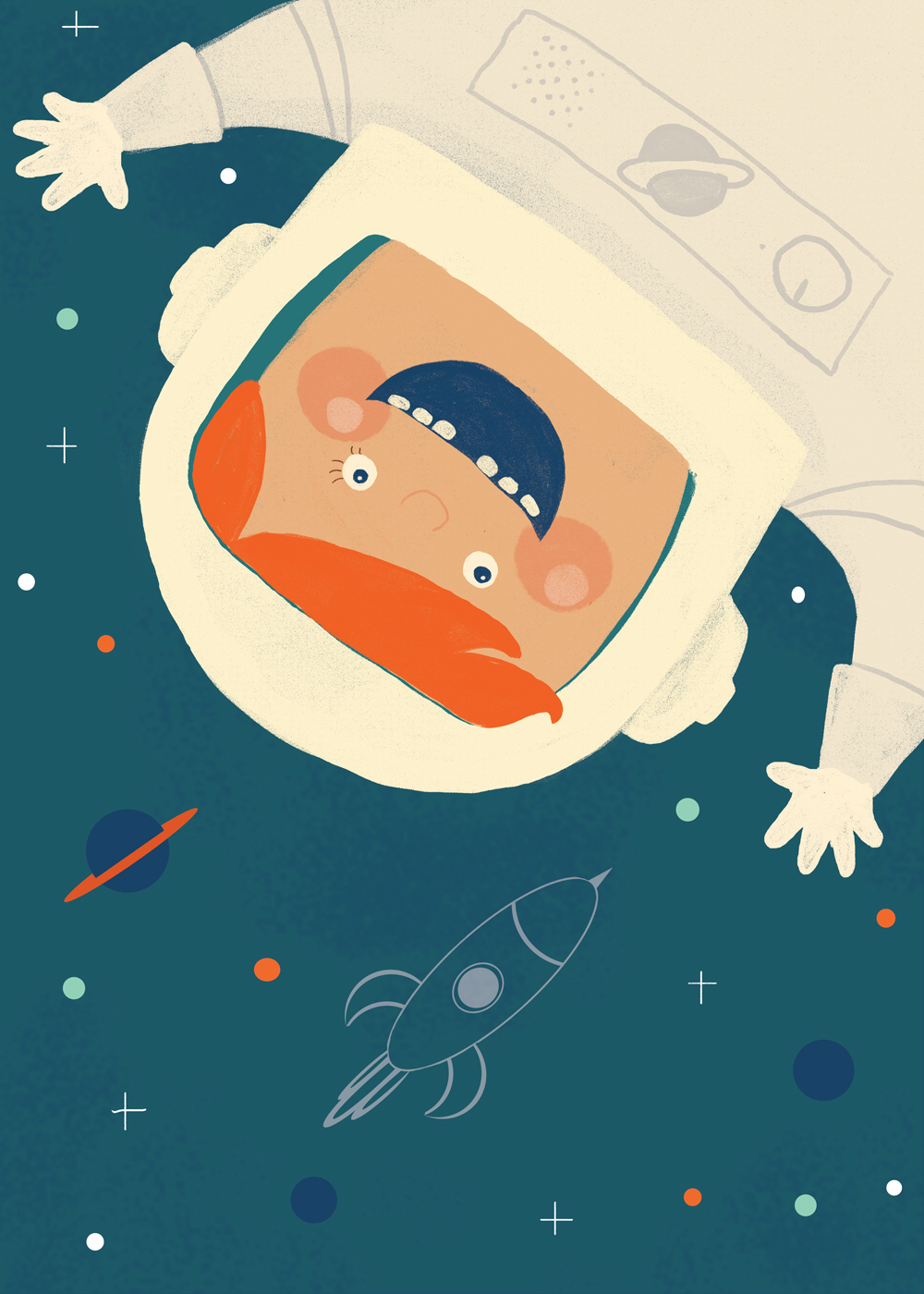 2. Tell us about your aesthetic.
A bit quirky and cute, but hopefully not sweet enough to give you cavities! I love the slightly "off" colours of mid-century design and illustration, with a mix of rough and finer lines and textures.
3. What is your favourite medium and why?
I have been in love with computers since my dad bought our first Olivetti with a yellow and black screen in the 80s! After a few years of exploring different mediums and working on finding a style that felt like 'me', I am now doing all my finals digitally.
4. What is your artistic process like?
I usually start out writing out a few keywords for how I want an illustration to look or what I want it to say. Then I start doing really rough sketches of anything that pops into my head around those initial notes. I often sketch bits of an illustration separately and combine them digitally later. I prefer sketching on scraps of paper or really cheap pads. I have a collection of lovely sketchbooks that are just too pretty to draw in! I then snap a pic with my phone and it instantly appears on my mac via the cloud and I can start reworking it in Photoshop.
5. Who and/or what inspires your work?
Everyday life inspires me. The little things. Seeing how my kids see things differently than I do and always surprise me with strange musings and comments.
6. What role does art play in your life? How does it change the way you view the world?
Art, both making and experiencing it, gives my mind some space to be distracted from whatever is going on around me.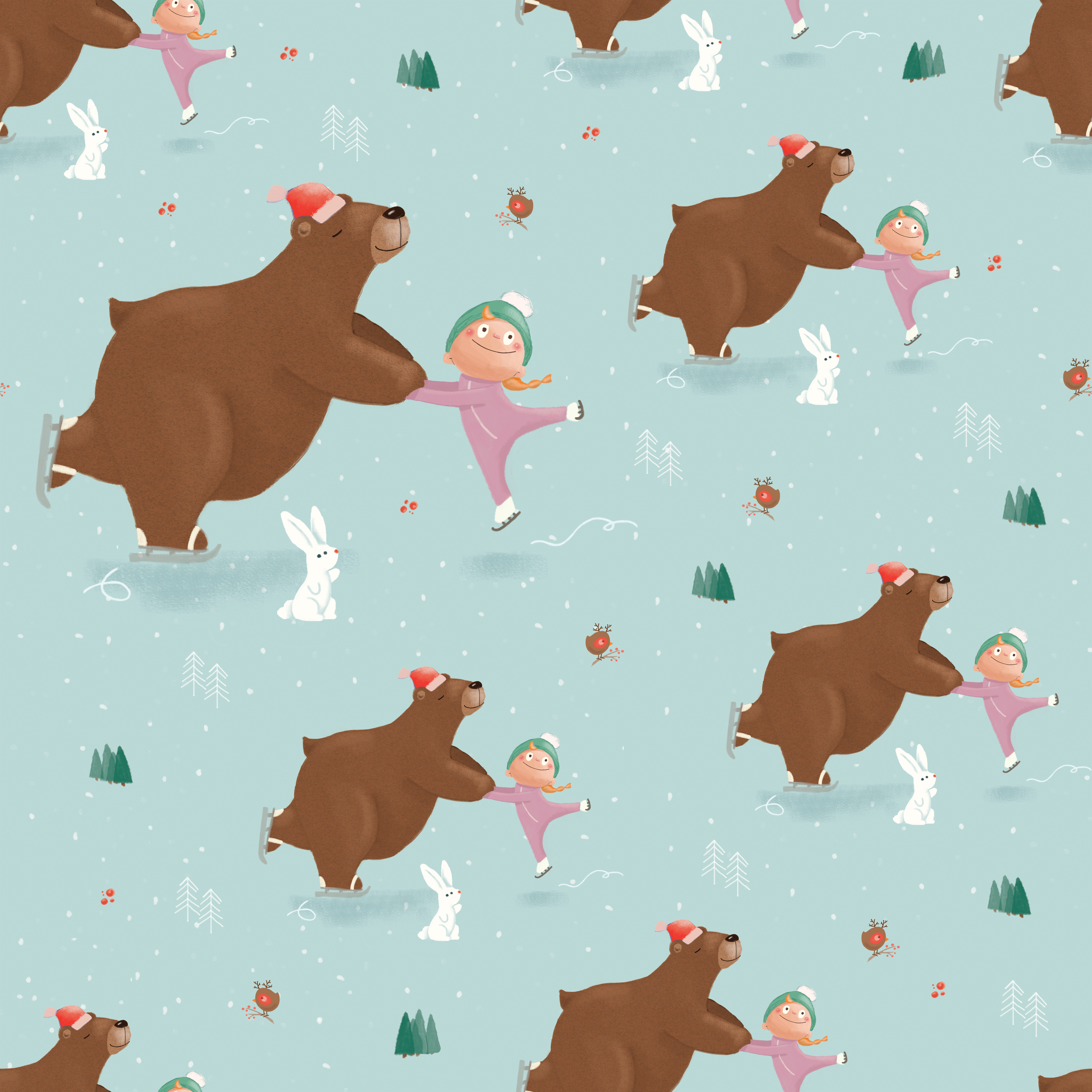 7. Where did you study?
I studied illustration at Loughborough University in England.
8. Where do you see yourself in five years? Working in an agency?
I am just preparing to launch
@mjelkebart
(Norwegian for Milk Mustache) a small brand and webshop designing posters and other items for kids and their spaces. I'd love to still be working on this, having been able to develop it into a real business. Doing some commissioned illustrations alongside this would be perfect!
9. What about in ten?
Maybe I've finally got around to writing one of those picture books I've got spinning around in the back of my head?
@mjelkebart
would also still be going strong, of course.
10. What do you hope to achieve with your art?
Beyond the things, I've just mentioned: Just to make people smile. Cheesy, but true.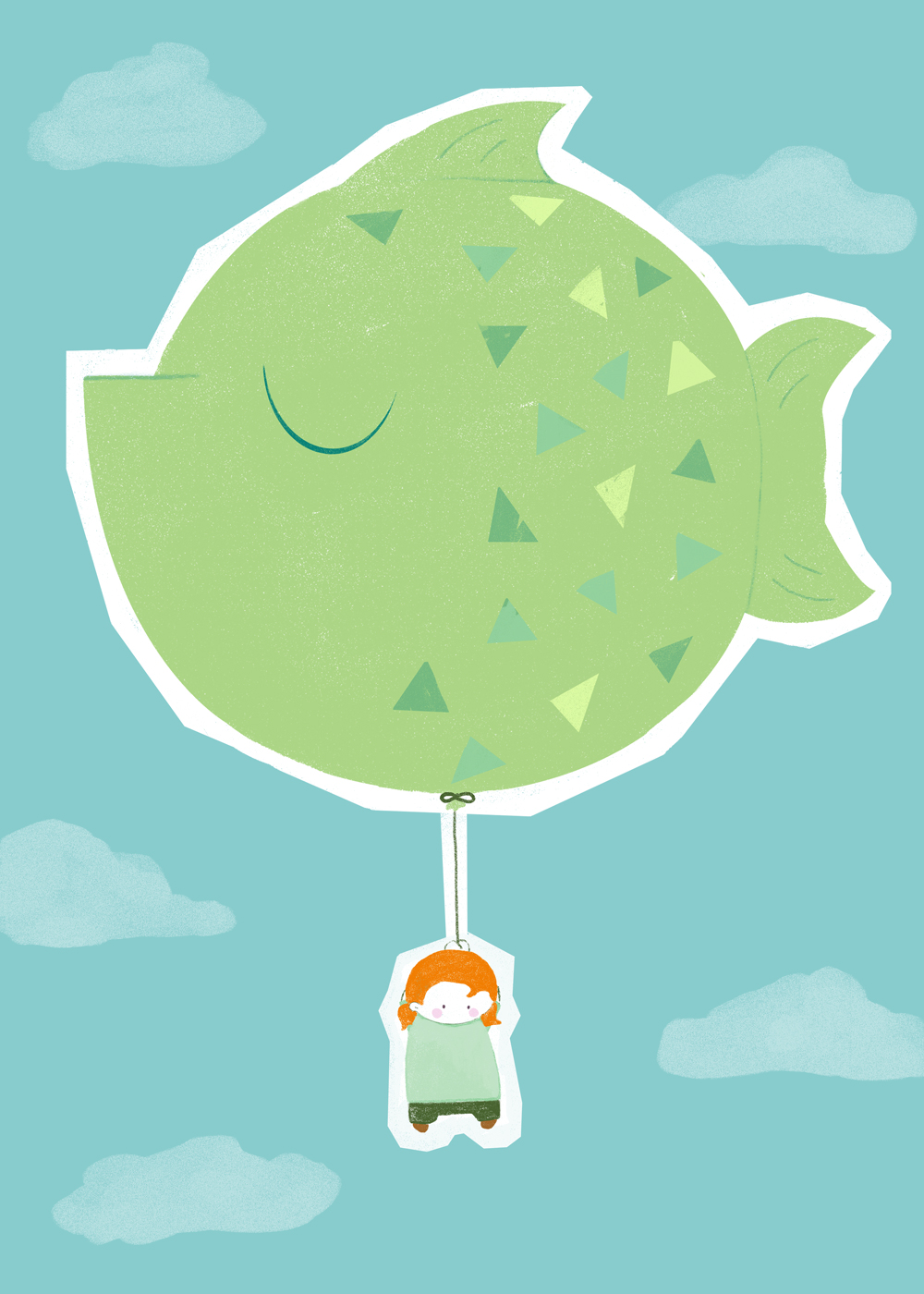 11. Now, tell us a little more about you as a person: what is your favourite food?
That completely depends on my mood!
12. Favourite book?
I have to admit I don't get around to read many grown-up books these days. My current favourites are mostly picture books! I've always loved and collected picture books, but now that I am reading them to my kids every night, it is really fun to see which ones really spark their imaginations. They often surprise me! But if I have to choose one favourite book of all time, it has to be George's Marvellous Medicine by Roald Dahl.
13. Favourite genre of music?
I think I'll just keep it simple and say rock.
14. What are your hobbies?
I don't have time for hobbies! Unless I can call endless research for the house we're just about to build, a hobby?
15. If you weren't an artist, what would you be?
Maybe a pastry chef! Although they could be classed as artists, I think…