Instagram:
@maricormaricar
Website:
www.maricormaricar.com
1. What's your story? Where are you from?
We were born in the Philippines and moved to Australia with our family when we were 2. We're twin sisters and have been pretty much joined at the hip from birth. It seemed inevitable that we'd also work together.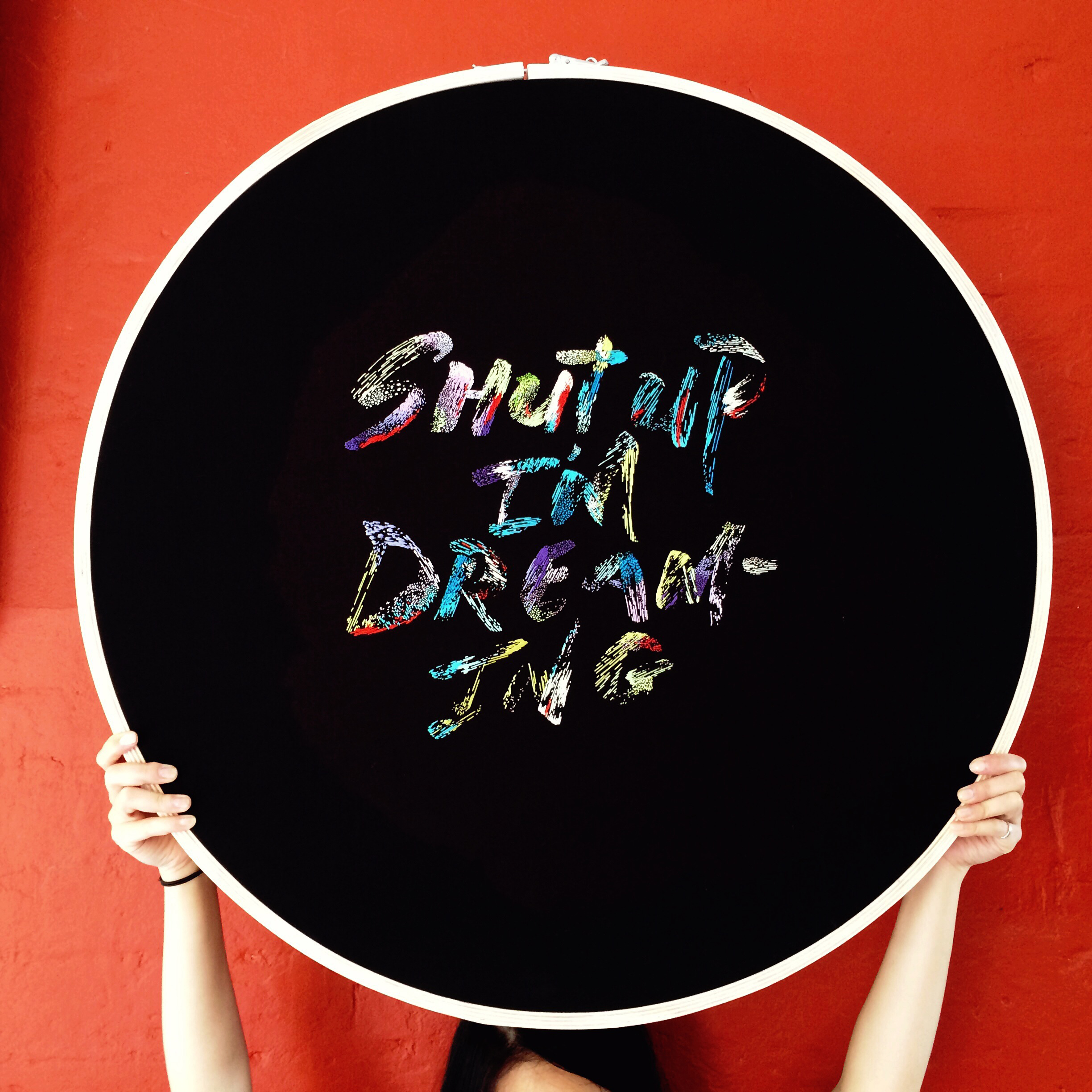 2. Tell us about your aesthetic.
Beyond things that are visually very colourful, patterned and textured we're drawn to anything analogue - hand drawn lettering and illustration, as well as stop motion animation.
3. What is your favourite medium and why?
We love the tactility and dimensionality of embroidery. We like to think of our process as painting with thread - layering colours and textures.
4. What is your artistic process like?
We start off with rough pencil sketches that we later clean up on the computer. When we first started we used to mock up the coloured design using watercolours but these days so we can spend more time on the embroidery we'll speed this stage up by using the computer. Once the client signs off the coloured mock up we'll interpret the design into embroidery. A lot of this is instinctive as we don't figure out stitch plans before starting.
5. Who and/or what inspires your work?
Anything and everything. I don't have a regular sketchbook but i'll type up ideas on my phone, sometimes these will just be random words and observations that don't make much sense the next time I open up the ideas list.
6. What role does art play in your life? How does it change the way you view the world?
For us art is about appreciating the world, trying to share stories and understand different ways of thinking and living.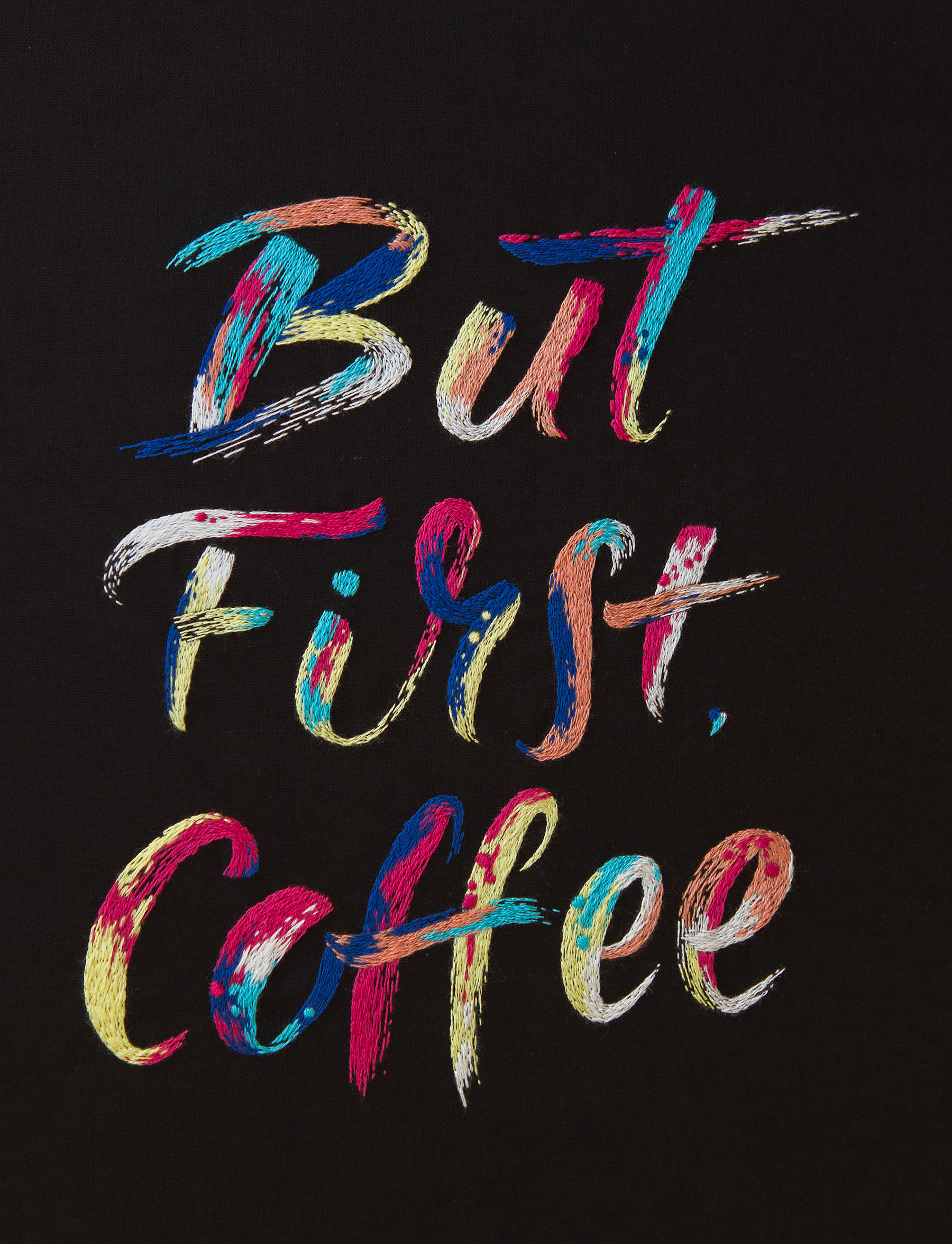 7. Where did you study?
We studied Design (Visual Communications) at the University of Technology, Sydney
8. Where do you see yourself in five years?
We'd love to be working on more collaborative projects with textiles, fashion and homeware clients. Also working on more art pieces alongside our commercial projects. Also we're massive plant and ceramics nerds so hopefully we'll have found a way to combine embroidery, plants and ceramics!
9. What about in ten?
The dream would be that we are solely working as exhibiting embroidery artists and doing large scale art pieces.
10. What do you hope to achieve with your art?
Hopefully to make people smile.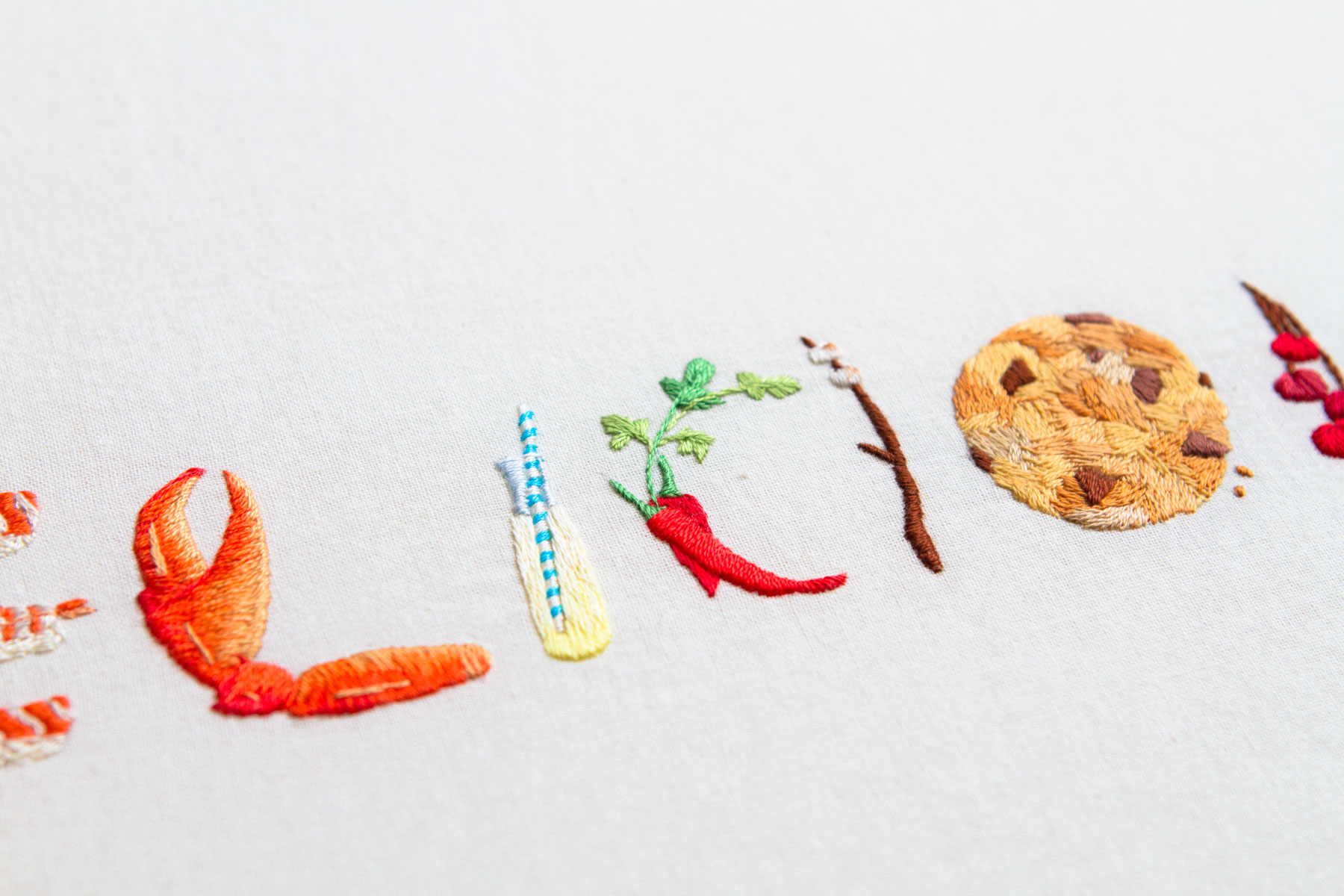 11. Now, tell us a little more about you as a person: what is your favourite food?
Depends on what mood we're in. Pho for comfort food and anything sweet anytime.
12. Favourite book?
Neverwhere by Neil Gaiman.
13. Favourite genre of music?
I feel like I live under a rock listening to the same old aIbums. I don't know what you'd call it - indie/folk/shoegazer rock ??
14. What are your hobbies?
Can I say gardening even though a third of my plants are currently in some stage of dying.
15. If you weren't an artist, what would you be?
Unhappy. I think there's nothing else I would enjoy and/or be good at. I feel restless if I don't have regular time at my desk, thinking, planning, designing or making.