Instagram: @marieboiseau
Website: www.marieboiseau.com
1. What's your story? Where are you from?
Hello ! My name is Marie Boiseau, I'm 27 years old, I'm a young freelance illustrator since two years, living in the wonderful city of Nantes, France.
Salut ! Je m'appelle Marie Boiseau, j'ai 27 ans et je suis une jeune illustratrice freelance depuis deux ans, qui vit dans la magnifique ville de Nantes, France.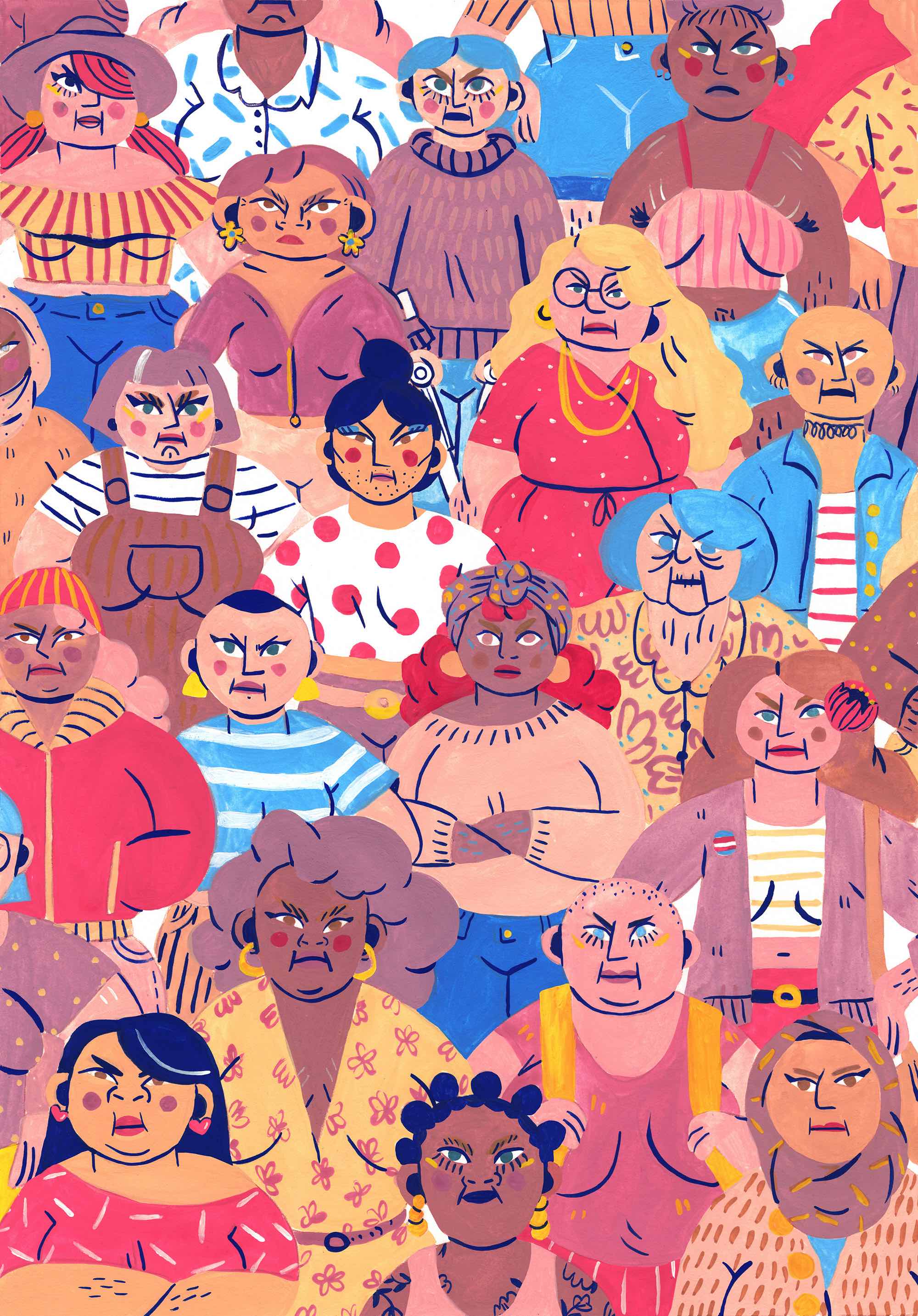 2. Tell us about your aesthetic.
I love drawing women, lots of women, but the kind of women you don't usually see in mainstream medias like TV or movies, I love to draw fat and hairy women for example. I also love drawing plants and flowers. Yeah, I definitely think women and flowers are my aesthetic.
J'adore dessiner des femmes, plein de femmes, mais le genre de femmes qu'on ne voit pas dans les médias mainstreams comme la télé ou le cinéma, j'adore dessiner par exemple des meufs grosses et poilues. J'adore aussi dessiner des plantes et des fleurs. Ouais, clairement mon aesthetic c'est les meufs et les fleurs !
3. What is your favourite medium and why?
Recently, I've been doing a loooot of gouache and it's now my favourite medium ever, even if it takes more time to achieve a piece. I always thought my digital illustrations were missing something, they were okay but a bit cold, a bit soulless. With gouache, it's more lively, more visual, more spontaneous, more powerful !
Récemment je fais plein de gouaches et je pense que c'est maintenant mon medium pref, même si ça met beaucoup plus de temps pour finir une illustration. En fait, j'ai toujours pensé qu'il manquait un truc à mes illus digitales, elles étaient biens mais elles étaient un peu froides, sans âmes. Avec la gouache, je trouve que c'est plus vivant, plus spontanée, plus puissant aussi !
4. What is your artistic process like?
My artistic process is kind of complicated : I usually start by doing a tiny sketch on paper. Because I think my hand is more "free" on paper, my movement is more loose. So once it's done, I scan and open it on my Ipad. Here, I draw the line illustration with all the details. I do that because this method allows me to do a lot of mistakes and correct them easily whereas if I did that on paper, it would be too complicated to be precise. Once the line is done, I print it, then I redraw it quickly with a light table and a very light colored pencil. Aaaand once it's done, I finally start to paint with gouache !
Alors mon process artistique est un peu complexe haha : je commence d'abords par faire un tout petit croquis sur papier, parce que mon trait, mon mouvement de main est plus lâché sur papier, je suis plus à l'aise. Je le scanne puis le transfère sur mon Ipad, ce qui me permet de faire un line hyper précis, avec plein de détails, et ce qui me permet aussi de faire plein d'erreurs et de les corriger facilement. Ensuite, j'imprime ce line et le décalque rapidos sur mon papier avec une table lumineuse et un crayon de couleurs clair. Et enfin, je peux commencer ma gouache !
5. Who and/or what inspires your work?
My work is mostly inspired by women, but I'm also inspired by colors and shape of nature, sexuality, feminism, and also little things of everyday life, and strangers crossed in the streets...
Mon travail s'inspire principalement des femmes, mais je suis aussi inspirée par les couleurs et les formes de la nature, la sexualité, le féminisme, et puis aussi les petites choses de la vie quotidienne, les inconnu-es croisé-es dans la rue...
6. What role does art play in your life? How does it change the way you view the world?
Well art is my job now so it plays a huge part in my life. That's basically all I do. It's all I've allways been doing, since I was a little girl. I never thought I would be doing something else.
Comme l'art c'est mon métier, ça prends un énorme part de ma vie. C'est concrètement tout ce que je fais, et tout ce que j'ai toujours fait depuis que je suis petite. J'ai jamais pensé faire autre chose de ma vie.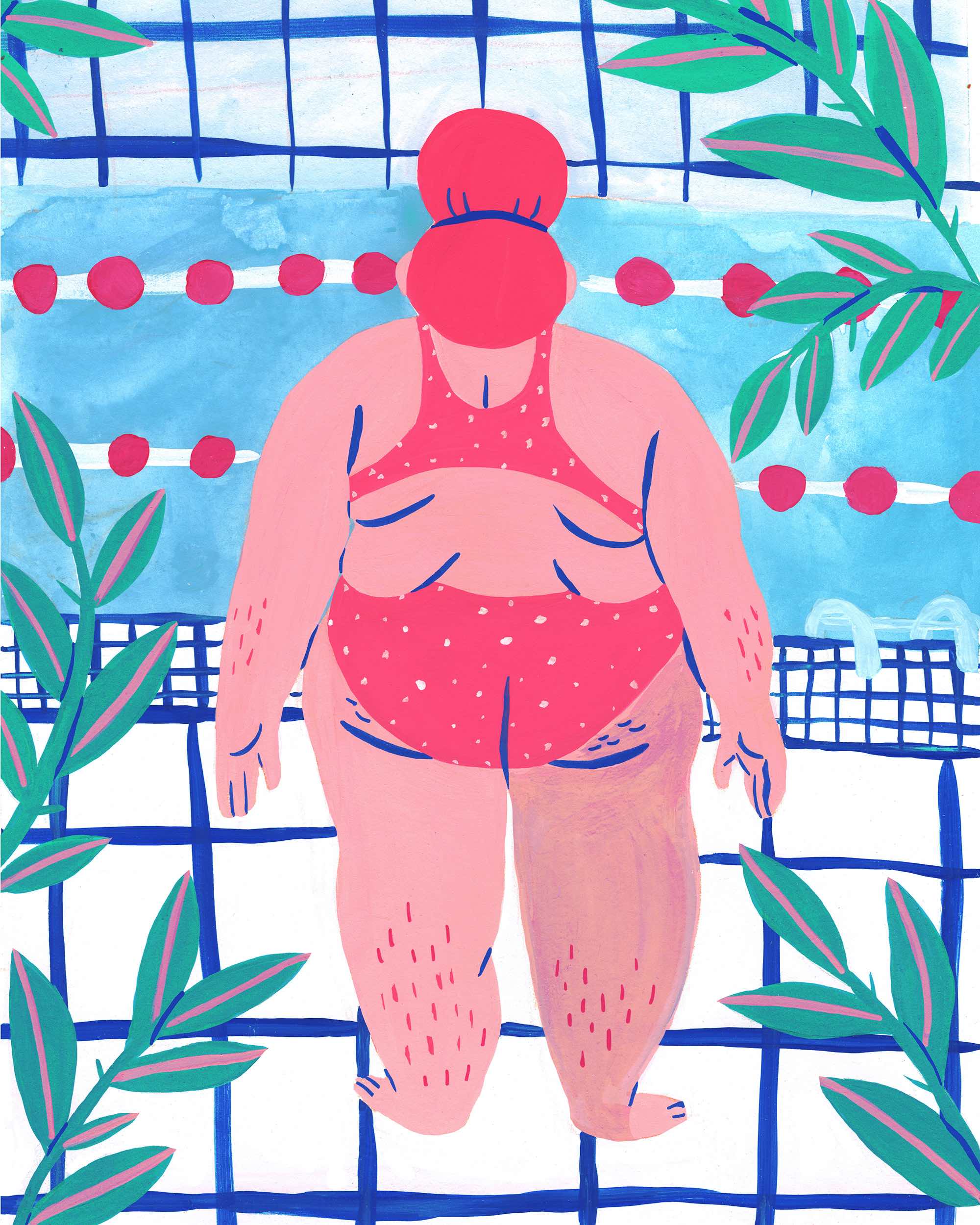 7. Where did you study?
I studied at EESI, Angoulême, France.
J'ai étudié à l'EESI d'Angoulême, France.
8. Where do you see yourself in five years?
Well hopefully still working as a freelance illustrator, doing a lot of cool projects, big projects.
Hé bien j'espère, toujours bossant en tant qu'illustratrice freelance, en faisaint plein de projets cools, de gros projets !
9. What about in ten?
Well hopefully still working as a freelance illustrator, doing a lot of cool projects, big projects, and a nice house.
Hé bien j'espère, toujours bossant en tant qu'illustratrice freelance, en faisaint plein de projets cools, de gros projets, et dans une belle maison.
10. What do you hope to achieve with your art?
I don't know if I have the pretension to believe that I can achieve something with my art. I do art because it's in me, it's almost instictive. So if my art touch people, make them feel better, it's wonderful. But if not, I would still do art for myself and that's fine too !
Je ne sais pas si j'ai la prétention d'esperer "réaliser quelque chose" avec mon art. Je dessine parce que c'est en moi, c'est presque instinctif. Si ce que je fais touche les gens, les fait se sentir mieux, c'est trop bien. Mais si non, je dessinerais toujours pour moi, et c'est ok aussi !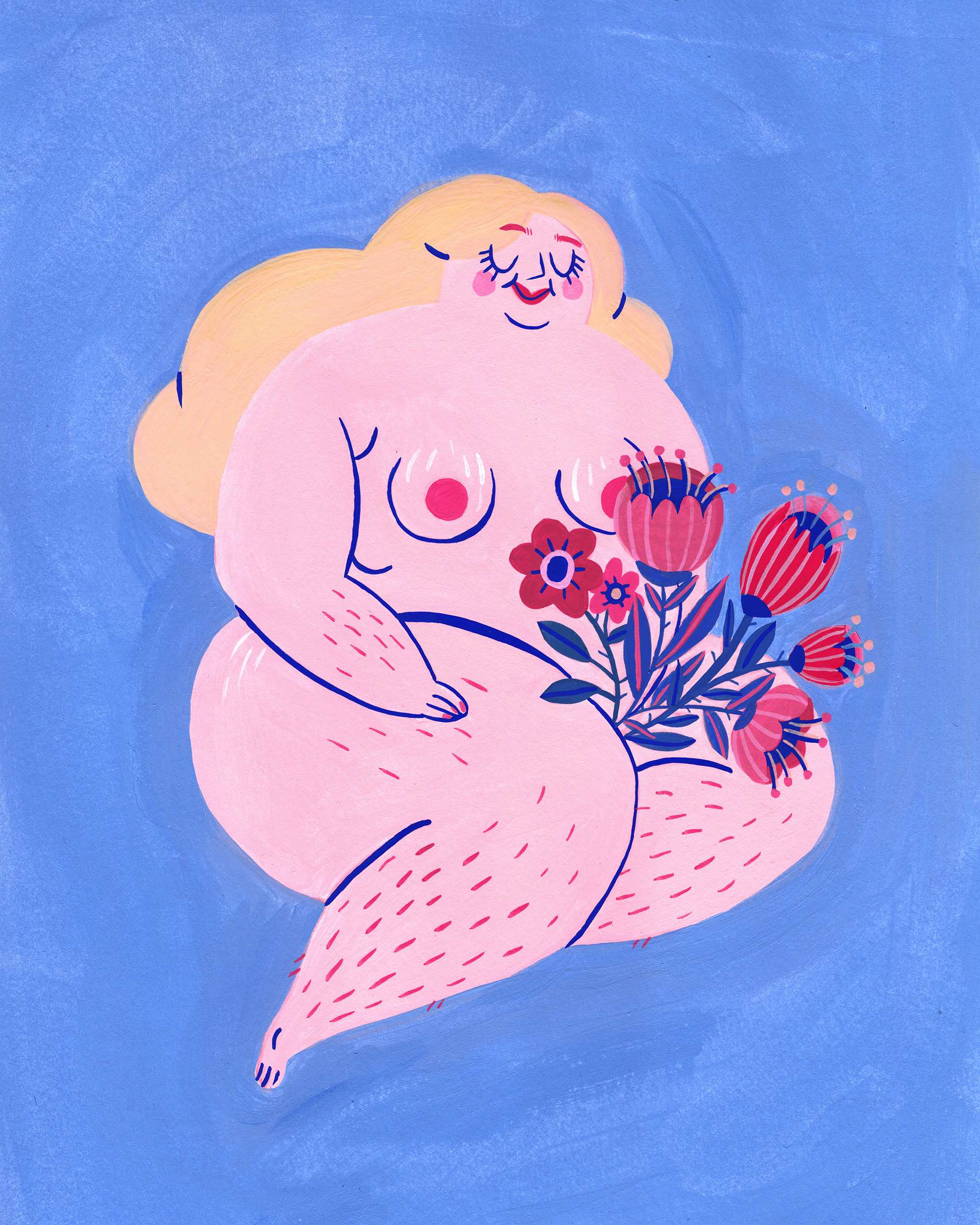 11. Now, tell us a little more about you as a person: what is your favourite food?
I LOVE food, so it's a very tricky question because : how can I choose ? But I would say PIZZA because you can do a lot of different pizzas so you're never bored.
J'ADORE manger, alors c'est une question compliquée parce que : comment choisir ? Mais je dirais la PIZZA parce que tu peux faire pleins de pizzas différentes, alors tu t'ennuies jamais.
12. Favourite book?
"Die wand" of Marlen Haushofer : just amazing. Go buy it and read it right now.
"Le mur invisible" de Marlen Haushofer : vraiment incroyable. Achetez-le et lisez-le tout de suite.
13. Favourite genre of music?
Old french variety songs (Anne Sylvestre <3)
Les vieilles chanson françaises (Anne Sylvestre <3)
14. What are your hobbies?
I love to play ukulele and sings, I also like to do photography (My photography instagram by the way : www.instagram.com/lacagouillon)
J'adore jouer du ukulele et chanter, j'aime aussi faire de la photo !
15. If you weren't an artist, what would you be?
Once again it's a tricky question as I always wanted to be an artist. But I love to act and do comedy, I love to make people laugh so maybe comedian ?
Encore une fois c'est une question compliquée parce que comme je l'ai dit plutôt j'ai toujours voulu dessiner ! Mais j'aime beaucoup jouer la comédie et faire rire les gens, alors peut-être comédienne ?