Instagram:
@marijelytskehester
Website:
www.marijehester.com
1. What's your story? Where are you from?
Hi! My name is Marije Lytske Hester, I'm a Graphic Designer/Artist/Print Designer from The Netherlands. 'My story' would go something like this: I grew up in a small quiet town, raised by parents who love art then I left for Amsterdam to study Design (specialized Textile Design) at 19. After graduation, I decided I wanted to learn from and experience the business side of design. After a few jobs as (apparel) Print Designer in the commercial fashion industry in NL, I looked for an opportunity to work in Asia as I felt I was so far away from the production process when working in Europe. I found that opportunity and moved to Beijing, China at 27. It was the best decision I've ever made. I recently returned to The Netherlands to focus more on my personal design work, however, the pull of Asia's inspiration and opportunities is hard to resist.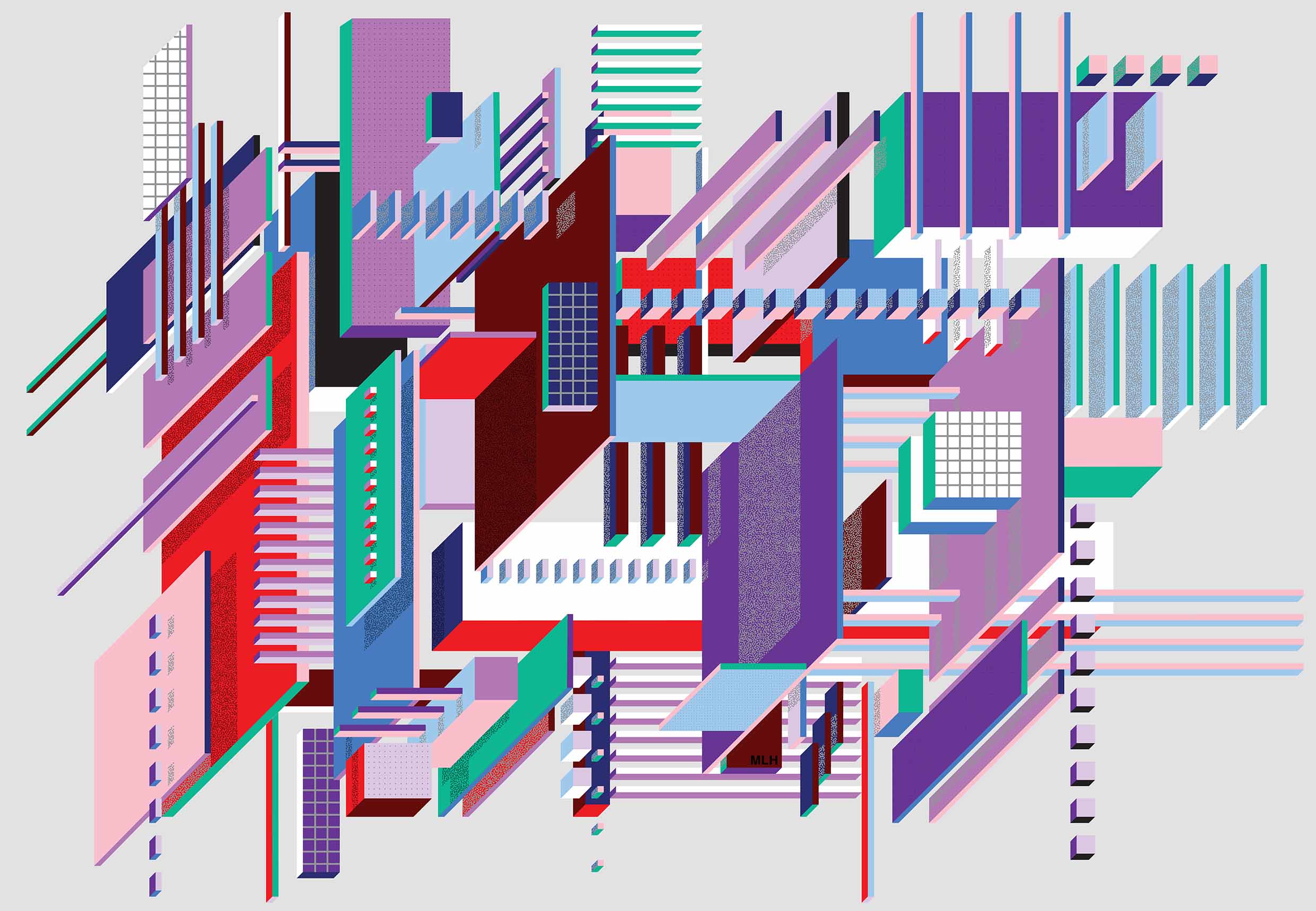 2. Tell us about your aesthetic.
Playful and brightly colored for sure! I look for architectural structures, repeating patterns and above all: grids. A grid gives me a sense of security, something to (visually) hold on to, a structured base to work on. When possible, I love translating my graphics in different print techniques and textured material.
3. What is your favourite medium and why?
I don't go anywhere without sketch paper, Micron fine liners and a bag of Posca markers, that's why I don't own a lot of small bags. I love to draw by hand, it gives me peace of mind. To digitalize designs for production I work mainly in Illustrator or occasionally in Photoshop. Besides that, I research and source new textile printing techniques and it's great to see a graphic turn into a tactile wearable artwork. I prefer to do the screen printing myself but unfortunately, rarely find the time.
4. What is your artistic process like?
Ehm, well.. if I work for a brand, I'm very structured and planned to try to keep some sort of control and steer towards a satisfying end result within the set amount of time. But if it's my own work... it's chaos; a process is full of trying out, sketching, crippling self-doubt, frustration, and surprise. Usually, I have so many things I want to do and try that it takes a quiet place (like that small town I grew up in) to focus, sit down and just start drawing. One idea leads to many others and rarely I know the outcome.
5. Who and/or what inspires your work?
I find inspiration anywhere; from Instagram to vintage Belgian chocolate packaging designs in a museum or old litho prints on the vintage market in Paris. The last 4 years are clearly influenced by the big Asian cities and everything in them; Beijing, Shanghai, Hongkong, Tokyo, Bangkok, Seoul and so on. The acceptance in society of bold colors is very satisfying to me, especially because in Northern Europe it is quickly considered ' too crazy'. Besides that I have a great interest in Chinese artist Ai Wei Wei; for his courage to stand up for what he believes in, documenting everything and creating awareness in a country where that sort of behavior is incredibly dangerous if not deadly. Other sources of inspiration include: Bauhaus, Memphis Milano, Ikko Tanaka, Nathalie Du Pasquier, M.C Escher, Mondrian, Jurriaan Schrofer, Takenobu Igarashi.
6. What role does art play in your life? How does it change the way you view the world?
It's the love of my life, without it I'd be lost. And what changes my view on the world is living in a culture opposite of my own, I'd recommend it to everyone as it is the biggest mirror you'll encounter.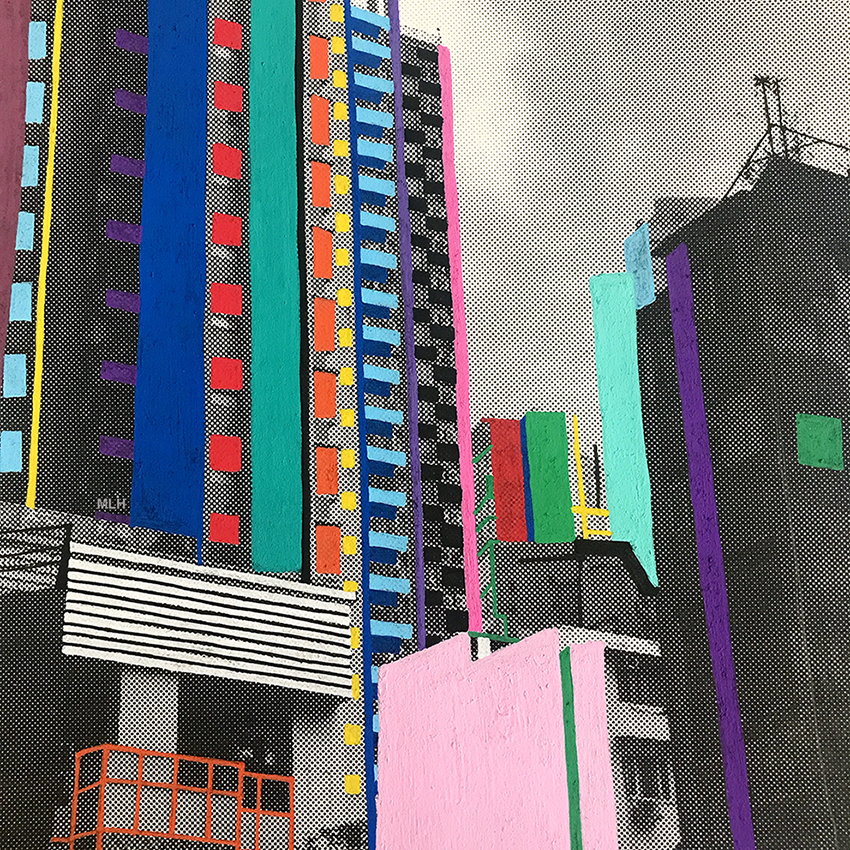 7. Where did you study?
I have a Bachelor's Degree in Textile Design from The Gerrit Rietveld Art Academy in Amsterdam. I'm planning to do a Master's Degree in the coming year or so, but I'm not sure yet what to focus on. I'm stuck between wanting to focus on graphic design as it is what I love, and creative leadership as I believe the industry definitely needs some changes in that department.
8. Where do you see yourself in five years?
Haha, geographically I don't dare say. I never imagined I would live in China for so many years and yet I did. Most things like that cannot be predicted. Apart from that, I'd like to be able to fluently speak Mandarin, I'm working on it but it will definitely take me some more years :)
9. What about in ten?
To be able to buy a house in my own country.
10. What do you hope to achieve with your art?
To want to make cool things, preferably in collaboration with a fun bunch of people in a sustainable way. So idealistically and naively I hope it will make the world a little bit of a better, brighter place.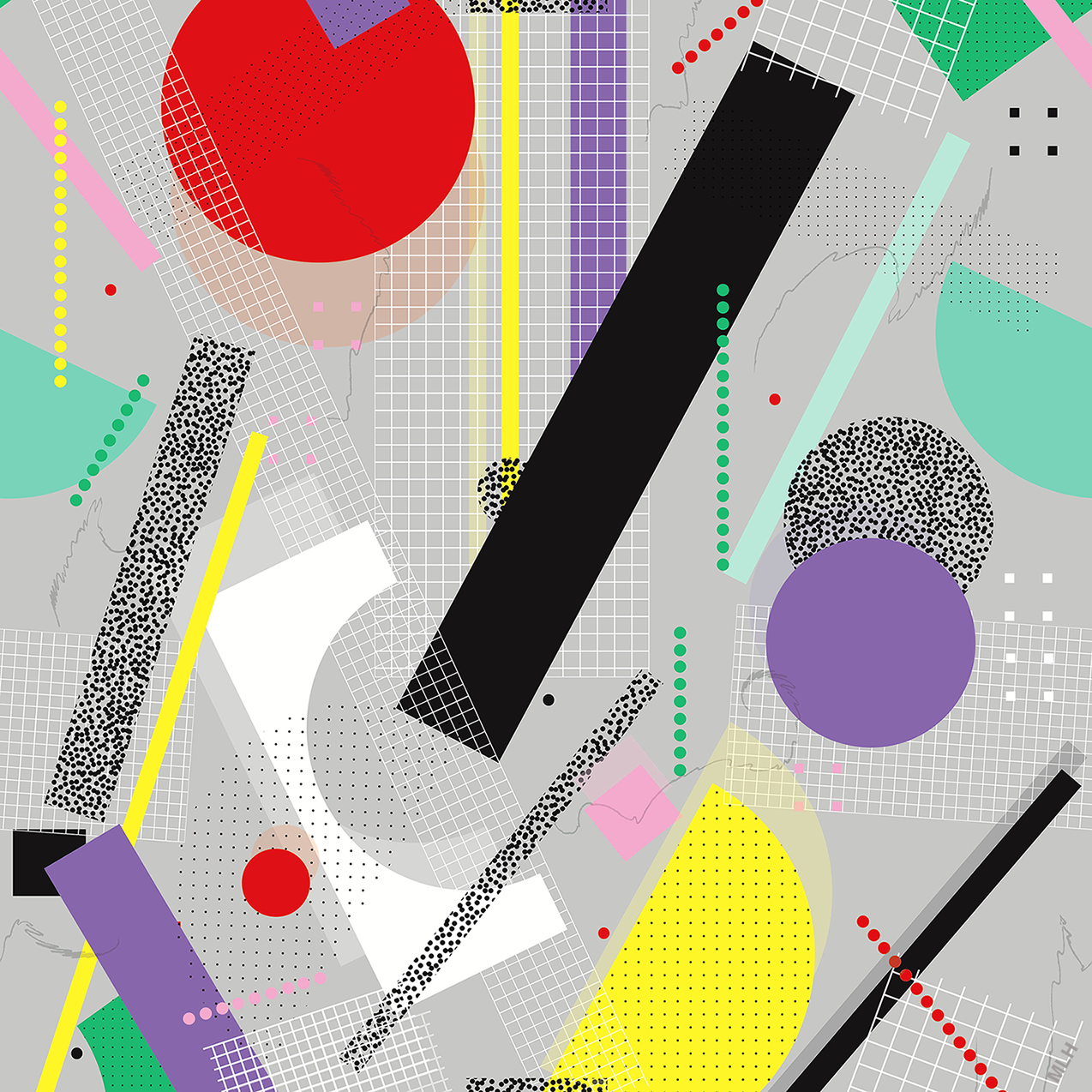 11. Now, tell us a little more about you as a person: what is your favourite food?
Oh my if I had to choose... I have an addiction to cheese (except smelly Danish cheese). Freshly baked bread, Brie and a good glass of wine are ALWAYS welcome. Indian curries with garlic naan and papads are my comfort food tho.
12. Favourite book?
I don't have 1 favorite. I love the books of Persian-Dutch writer Kader Abdolah. At the moment I'm reading ' AiWeiwei Speaks with Hans Ulrich Obrist', and I just finished and loved XiaoLu Guo's ' Once upon a time in the East': the story of the writer's upbringing in China in the '80s/'90s and her move to the UK afterwards.
13. Favourite genre of music?
I definitely don't have a favorite genre! There's so much good music, I had the pleasure of working in one of Amsterdam's best nightclubs during my student years so I had front row seats to the best DJ's from NL to Berlin to Detroit to London and so on. The last concert I went to was Bonobo and I often listen to Soul/Jazz infused with HipHop while I work, something with a relaxing positive sound. I don't like sappy songs cause they affect my mood, perhaps that's why I'm not so fond of Adele :)
14. What are your hobbies?
Hands down: eating with friends and family. Buying and reading books, traveling and when I can afford it: snowboarding.
15. If you weren't an artist, what would you be?
A journalist. Or maybe that's because I just watched 'The Post'.