Instagram:
@marinaesmeraldo
Twitter:
@marinaesmeraldo
Facebook:
www.facebook.com/marinaesmeraldo.art
Website:
www.marinaesmeraldo.com
1. What's your story? Where are you from?
I come from the sunny northeast of Brazil and always drew as a child. In university I went on to study architecture and visual design—I've been drawing since before I could speak, but visual art and illustration never crystallised into a professional possibility until my late twenties. After completing a masters course in Barcelona in ephemeral architecture, I was feeling very lost and in the middle of a quarter-life crisis; the industry in Spain in 2011 was still badly suffering from the 2008 recession and there were no jobs. At the time I was studying fine art as a way keep my study visa and stay in Spain, and one night I had an "aha" moment where I realised I could join my background in design with art and pursue a career in illustration. It was hard work, but I've never looked back since.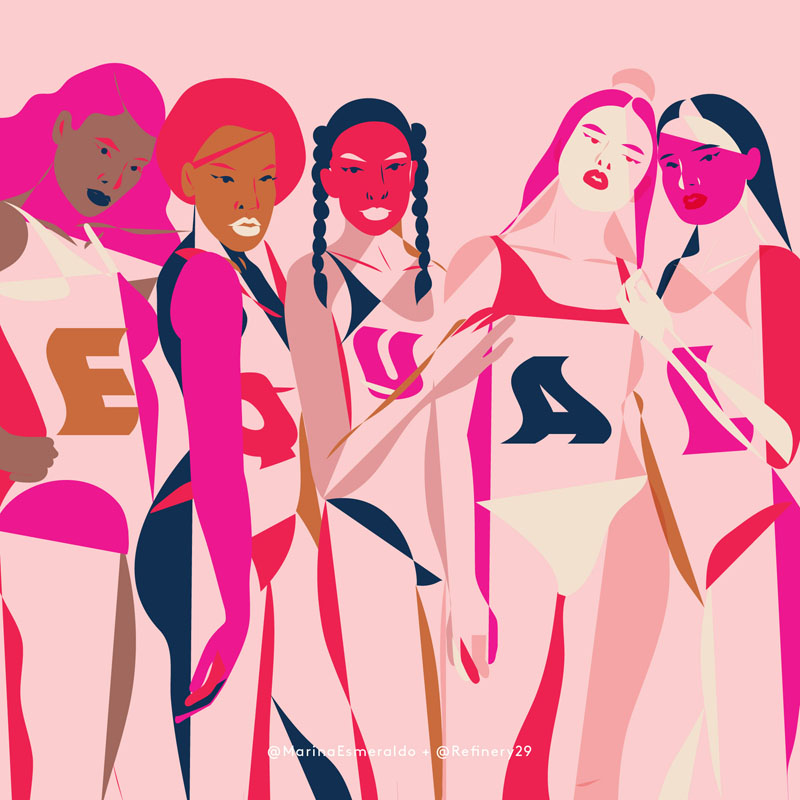 2. Tell us about your aesthetic.
My work is bold and tropical, with vibrant colours and a lot of line and shape.
3. What is your favourite medium and why?
I love the practicality of vector illustration. I endlessly admire artists who use paper and paint, but for me, the go-to is my tablet.
4. What is your artistic process like?
I tend to have images form quickly in my head when I read a brief or have an idea. But if not I'll sketch a bit and do word association, which always triggers imagery in my mind. Then I go to the computer.
5. Who and/or what inspires your work?
Competitiveness, rejection and jealousy. People love to ask about inspiration but rarely get a truthful answer. But of course, I'm inspired by life – modern art, the beach, swimming in the sea, reading books, travelling...
6. What role does art play in your life? How does it change the way you view the world?
I think art, and beauty, are philosophically and practically crucial to a better life. For example, studying architecture and urban design taught me the importance of rehabilitating spaces to improve the self-esteem of communities, and that is frequently achieved through beautiful mural art.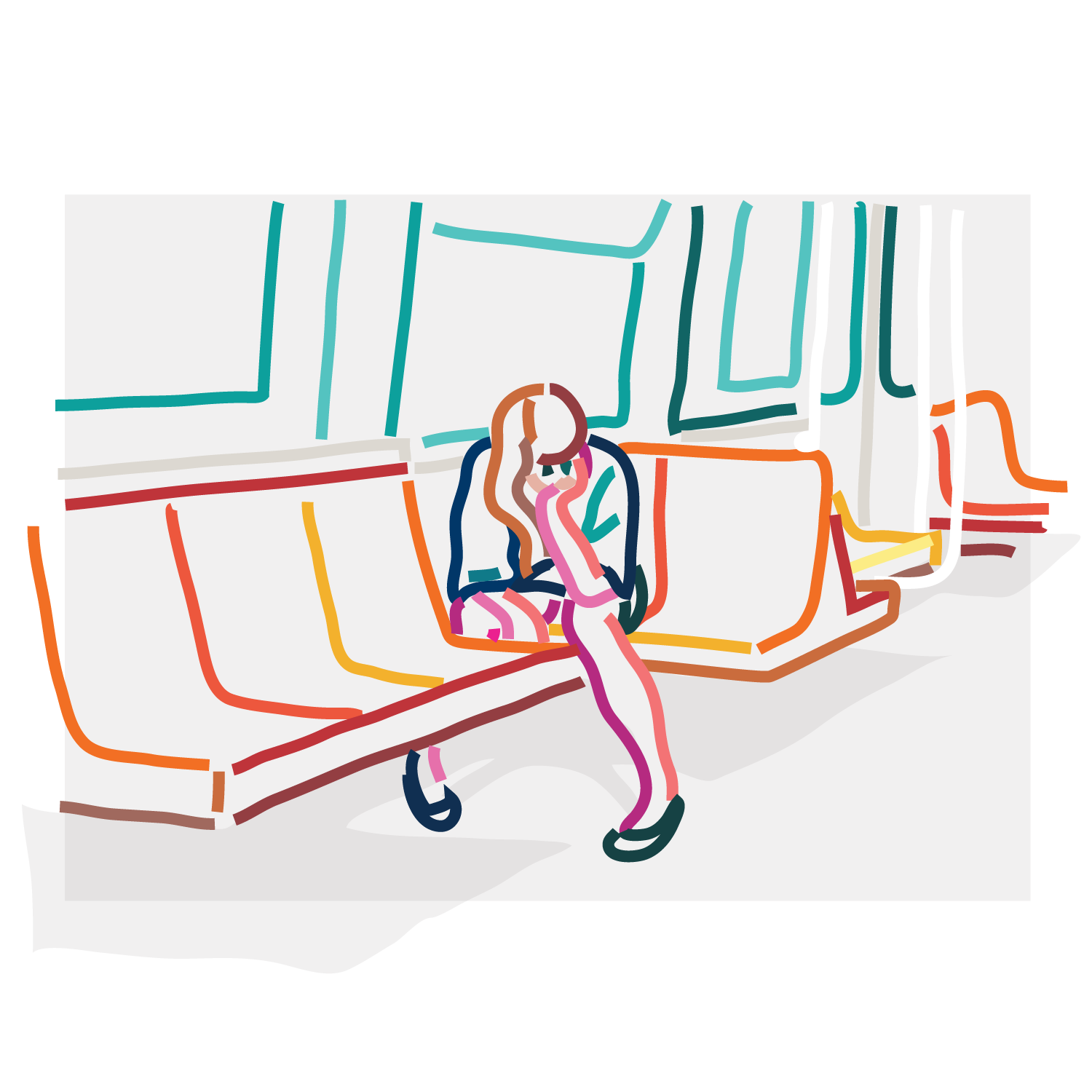 7. Where did you study?
Many places. I graduated in Architecture in the Federal University of Ceará in Brazil and during that period did a student exchange in the La Sapienza Valle Giulia architecture school. After that I did a summer course in graphic design in Central Saint Martin's and a masters in Art, Design and Public Space at ELISAVA in Barcelona and finally a foundation course in applied mural arts at Escola Massana, also in Barcelona.
8. Where do you see yourself in five years?
That's hard to say. I could never see myself where I am today five years ago.
9. What about in ten?
I just want to have a continuously fulfilling career. And hopefully some money.
10. What do you hope to achieve with your art?
If I can keep inspiring tolerance, openness and love through my work, then I will always be fulfilled.
11. Now, tell us a little more about you as a person: what is your favourite food?
I love eating! Mediterranean and Brazilian.
12. Favourite book?
That's a hard choice, but Philip Pullman's His Dark Materials trilogy has left a strong mark in my life.
13. Favourite genre of music?
Funk, soul, disco, rock, bossa nova...
14. What are your hobbies?
I'm learning to play the bass guitar now and I'm obsessed with it.
15. If you weren't an artist, what would you be?
Either I would never have left architecture, or a photographer.