Instagram:
@marinamuun
1. What's your story? Where are you from?
I am originally from Bulgaria, grew up in Cyprus, lived in the UK and Germany and currently reside in Vienna, Austria.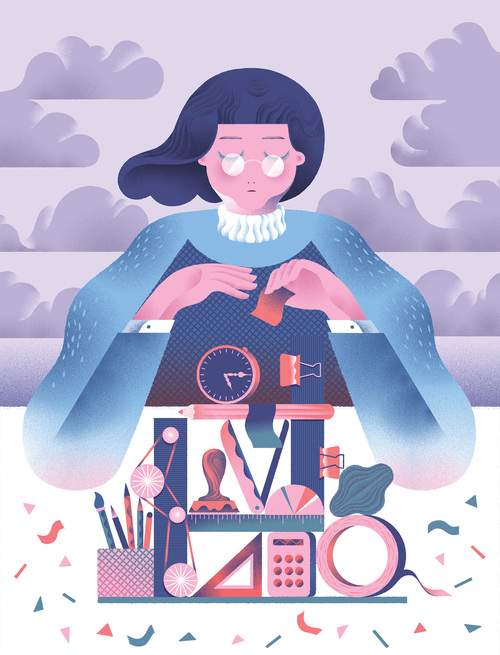 2. Tell us about your aesthetic.
I like smooth shapes and transitions, unusual compositions and strong concepts. I think the overall look of my work comes across as quite feminine and slightly surrealistic, especially in my personal work.
3. What is your favourite medium and why?
I wouldn't say I have a favourite medium. I tend to oscillate between a pencil and a graphics tablet when working on assignments. I usually do most of my thinking on plain paper with a simple mechanical pencil then I do the next steps in photoshop. When I'm not pressured for time I really like to experiment with acrylic, ink and various brush pens. A lot of that happens in my sketchbook.
4. What is your artistic process like?
That really depends on what I am working on. If I am working on an editorial piece I will sketch on paper for as long as it takes to develop a good concept. That can take take from 15 minutes to hours sometimes. I then move onto photoshop where I create the final image. I create all the basic shapes and composition first before I move on to the textures details and finally the colour. If I'm working on a larger body of work or personal work there might be more going back and forth and deliberating, experimenting. During these phases I often discover new things that I can then incorporate into the most fast paced demanding cycle of editorial projects.
5. Who and/or what inspires your work?
Other talented individuals I am surrounded with, things I see, blogs I follow, things I read every day. There are just too many things to start naming. Also the process of drawing itself can be hugely inspiring. I find that the more I draw, the more ideas come to me and the more excited and motivated I am about my work. It really takes a few hours / days of solid drawing to really let your imagination go crazy sometimes and cutting out large chunks of time for this can be a challenge but it is incredibly important. I often have too many ideas and I have to pick just a few that make it into the world. I wish I was more organised.
6. What role does art play in your life? How does it change the way you view the world?
I think my own art doesn't change how I see the world - it's a part of how I see the world - a product of my observations churned and mixed through my own kaleidoscope of thoughts and experiences. It's usually the art of others that opens up new perspectives to me.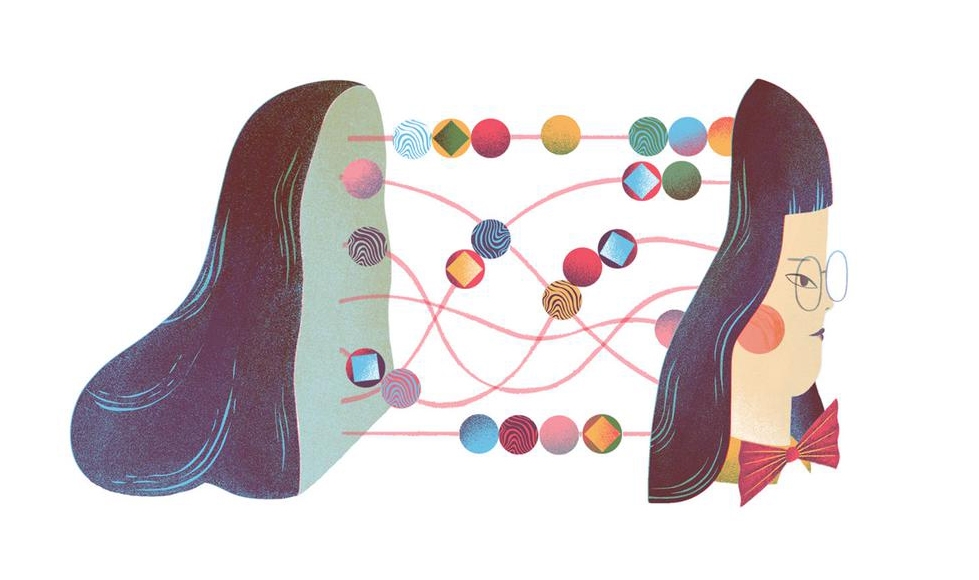 7. Where did you study?
I studied illustration at the Arts University Bournemouth & Camberwell College of Art
8. Where do you see yourself in five years? Working in an agency?
I don't really see myself working in an agency. I really love what I do and the freedom of being a freelance illustrator and I don't feel ready to give that up at all. I think there are so many different directions for me to develop in and to push my personal and professional practice that I could be doing this for a long long time. There are other materials and dimensions that I would like to explore like animation, painting, sculpture and ceramics just to name a few.
9. What about in ten?
Same as above
10. What do you hope to achieve with your art?
In my editorial work I am always aiming to answer the brief, to communicate the message of the articles I have been assigned. But in drawing in general for me it is a different way of thinking, a visual thinking. It's more a process than a goal oriented practice. This is a bit like asking what do you hope to achieve by thinking? One does not set out to think with a specific end goal. Things develop organically. I just like doing it, it's a big part of my life. I discover things in shapes and in colours which I couldn't in any other way. It's also a very soothing activity that is really essential to my well-being.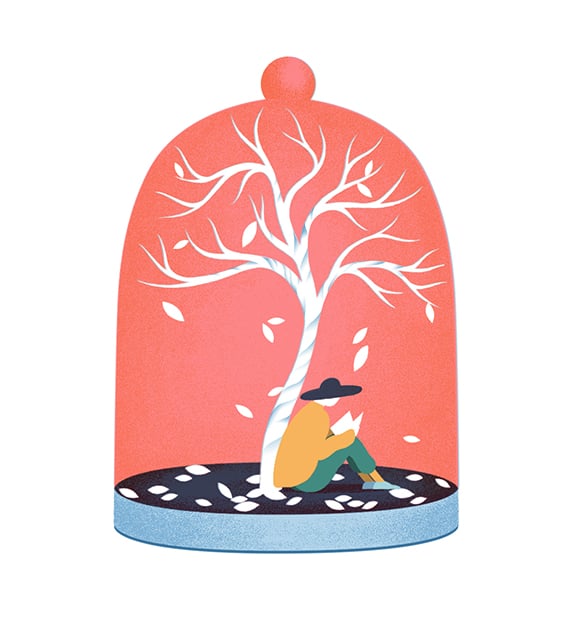 11. Now, tell us a little more about you as a person: what is your favourite food?
Oh where do I start … all varieties of dumplings, mochi , sushi … now that I think of it anything squishy bite sized/ball shaped and anything crunchy and crispy.
12. Favourite book?
Again too many.. I am currently reading a volume of Stephan Zweig's most famous works and The Second Sex by Simone de Beauvoir.
13. Favourite genre of music?
My music taste is very varied - many different musicians to list here but a few things I am currently listening to are…. Les Ambassadeurs, The Wave Pictures, Hyde and Beast, Son Little
14. What are your hobbies?
Err… more drawing?!! And running and yoga to counteract my horrible posture while drawing. I'm also carving a mini stone statue at the moment but that's on hold as it has been a busy start to the new year!
15. If you weren't an artist, what would you be?
I like a good challenge so if I had the stamina for it maybe a professional athlete, or maybe something travel related like a wildlife photographer or mountain climber.