Instagram:
@marinapcheliakova
Behance:
www.behance.net/marina_pch
1. What's your story? Where are you from?
I do not have any beautiful story about how I dreamed of becoming a great artist in my childhood ... At a conscious age, when I had to choose where to go and what to become, drawing was all that I could do. Only later, in the process, I gained a great love for this work. I am from Moscow.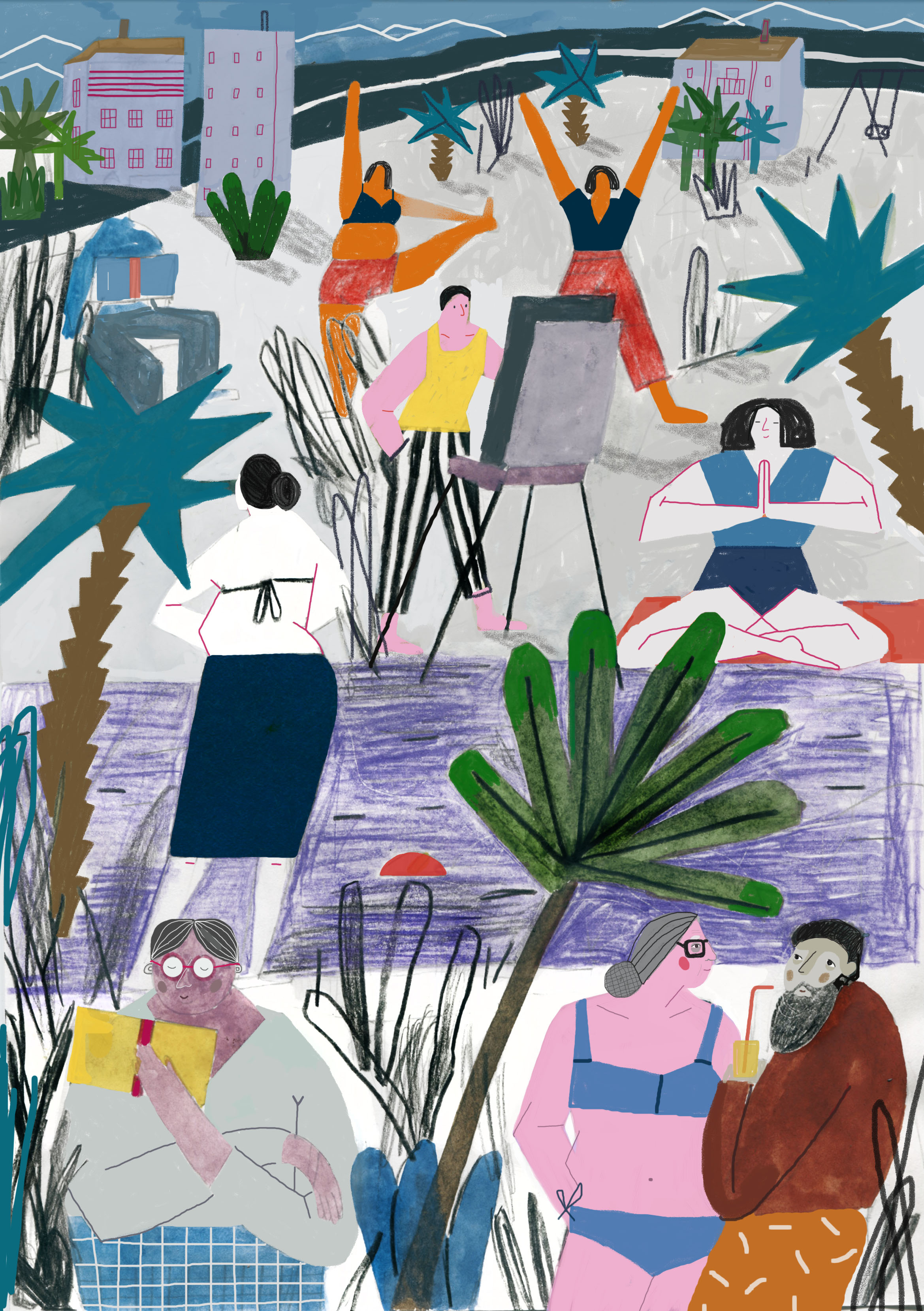 2. Tell us about your aesthetic.
I like simple shapes, the way a good combination of colors can give birth to something pleasant to the eye. In my works, I often distort shapes, so they seem to me more expressive. I believe that in order to convey reality there is photography. Illustration should reveal it in a new way, interpret and show people how beautiful can be quite ordinary things.
3. What is your favourite medium and why?
I like drawing by hand. There's something magical in watching as the paper absorbs watercolor, as a pencil line appears on the white sheet and that's the beginning of some new story!
4. What is your artistic process like?
As a rule I do not think over my work in advance, and when I start making a picture I may not even know what will turn out at the end. I like that. Inspiration comes during work. First I do everything on paper, with a line, then I try to see it in colours. My favorite part of job is to bring the work to the ideal in Photoshop, to extract colors and textures. It's often a surprise for me what will turn out at the end.
5. Who and/or what inspires your work?
Usually it comes suddenly, like an idea. And the idea can be anywhere you like, how the light falls on the person's face or as a plant stands outside the window of the neighbors, there are lots and lots of them. The idea of doing something beautiful and new can appear suddenly. And I will work for days and nights until I realize it.
6. What role does art play in your life? How does it change the way you view the world?
Art allows you to live one life several times, in several images, in several stories. Art is thinking first of all. The ability of being someone you want to tell about, have his way of thinking, his way of living. Art helps to understand people better.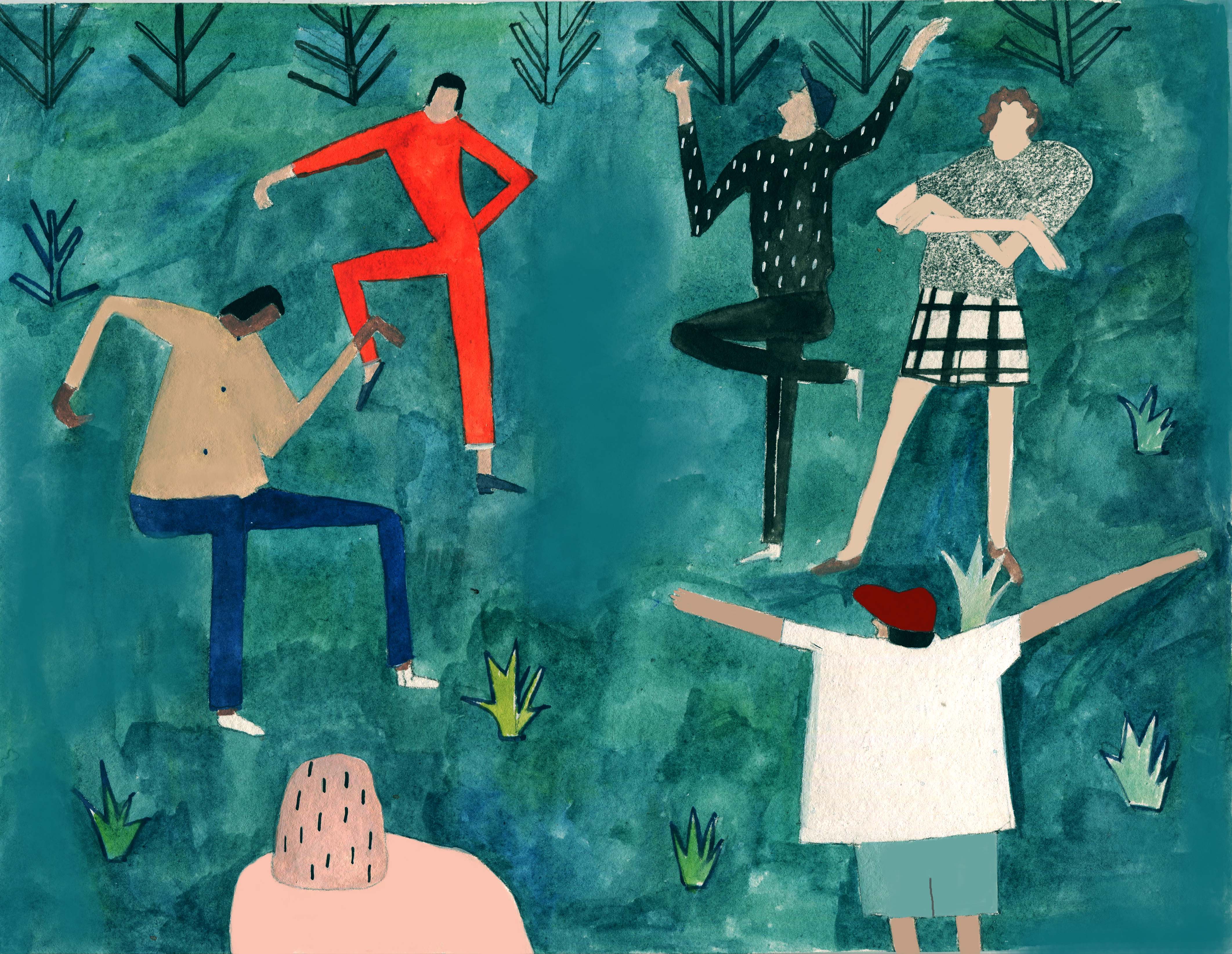 7. Where did you study?
I study at the Moscow State University of Printing Arts.
8. Where do you see yourself in five years? Working in an agency?
I would like to work in a good company of creative people who seek the same result-to create a quitе new and interesting product. I don't want my art to be ephemeral,I want it to be useful and find a response.
9. What about in ten?
In 10 years I see myself as a successful illustrator. An illustrator whose works are recognized and loved. I'd like to have my own style and name.
10. What do you hope to achieve with your art?
There is no purpose to achieve something. I have my own subjective understanding of beauty, and in this sense I want to make people's lives more beautiful. But I admit that my sight of beauty may differ from the others.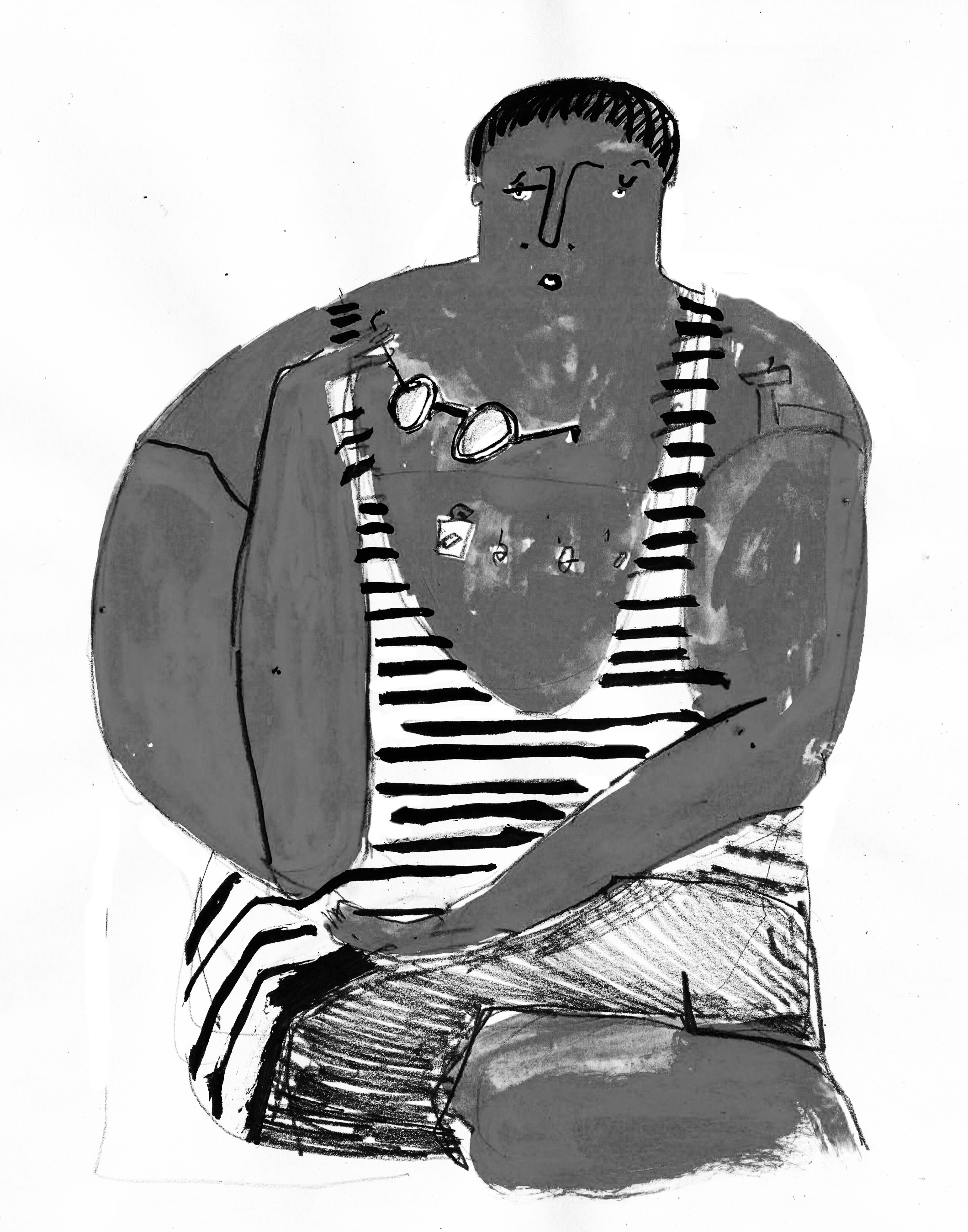 11. Now, tell us a little more about you as a person: what is your favourite food?
I love meat and chocolate.
12. Favourite book?
Irving Stone «Lust for Life»
13. Favourite genre of music?
I love electronic music, embient, jungle, jazz
14. What are your hobbies?
In my free time I go snowboarding, travel to the mountains. I do travel a lot. I do a little yoga.
15. If you weren't an artist, what would you be?
I would work in a movie or a theatre, I like their hysterics.