Instagram: @marineblgirard_illustration
1. What's your story? Where are you from?
Hi, I'm Marine, I'm a French illustrator based in Paris.
I started drawing when I was 4 years old with my grandmother. When I turned 6, she encouraged me to start a drawing and painting class. Years later, after my A-Level, I chose to study Graphic design.
5 years ago, after getting my degrees, I moved to Paris and I worked as a freelance graphic designer since then. I've always known that I will do a creative job. I feel really lucky that my passion is also my job.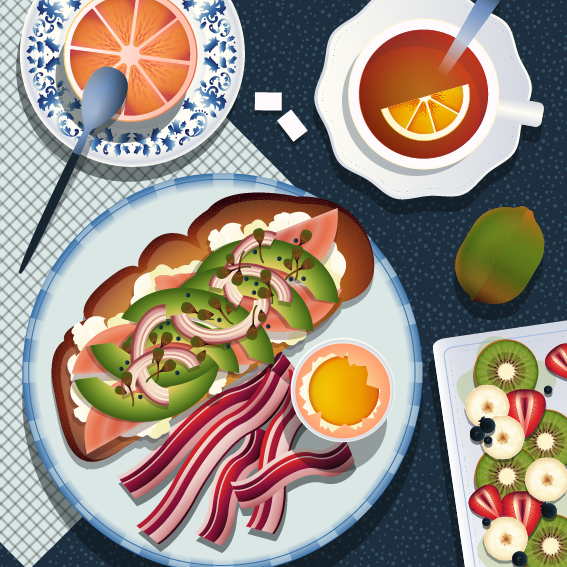 2. Tell us about your aesthetic.
I'm very organised, I like when everything is well planned and precision is also really important to me. Maybe that's the reason why I really like geometric design, sharp shapes, vectors and symmetry. It looks very clean and organised and I think it creates a sort of harmony (at least to me!).
3. What is your favourite medium and why?
Illustrator <3 I love this software. I find it very easy to use and intuitive with a lot of functionalities and possibilities! I've been using Procreate for a few weeks now and it's been a bit challenging I have to say!
4. What is your artistic process like?
I usually start with pictures. I place it onto my background and I start drawing on top of it with the feather on Illustrator. I always work with the same colour pallet then move to gradients. If you explore my working files, you would find a lot of superposed layers to create new colours, opacities, transparencies, shadows…
5. Who and/or what inspires your work?
I'm a big fan of Owen Davey and Malika Favre. Their work is very beautiful and they always use amazing shapes and colours (I have a lot of their books). About things that inspire me: Food, travel, architecture, museum… everything inspires me :)
6. What role does art play in your life? How does it change the way you view the world?
I live in Paris which is very convenient for exhibitions, museums, or any events talking about art and graphic design. Before Covid hit, I went to museums and exhibitions at least once a month. I can't wait to do it again!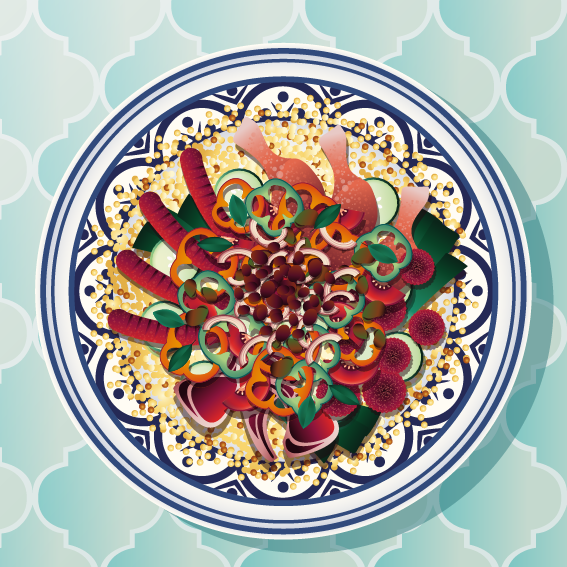 7. Where did you study?
I did a Bachelor in Graphic Design at Saint Luc in Tournai (Belgium) and a Master of Space & Communication at HEAD School in Geneva (Switzerland). Both schools were really good!
8. Where do you see yourself in five years?
Such a huge question :) My dream as a Designer is to illustrate (of course) and publish a cookbook and travel guides. It's my goal and I already have a lot of ideas for it! In the meantime, I want to develop my skills by working with others Illustrators. I like working from home but I also need to communicate with others :) Why not creating a studio later on.
9. What about in ten?
Publishing my books! If it takes longer than expected then, I'll wait. I'm not in a hurry! Further down the line, I would love to open a restaurant, with a space dedicated to art. I would sell my own books and posters alongside other artists that I like.
10. What do you hope to achieve with your art?
I would love to work for companies, startups or charities that have a positive impact on society: Ecology, local food artisans, food banks... It's not only about drawing. I want my work to have a purpose, a meaning, to give away an important message for our future.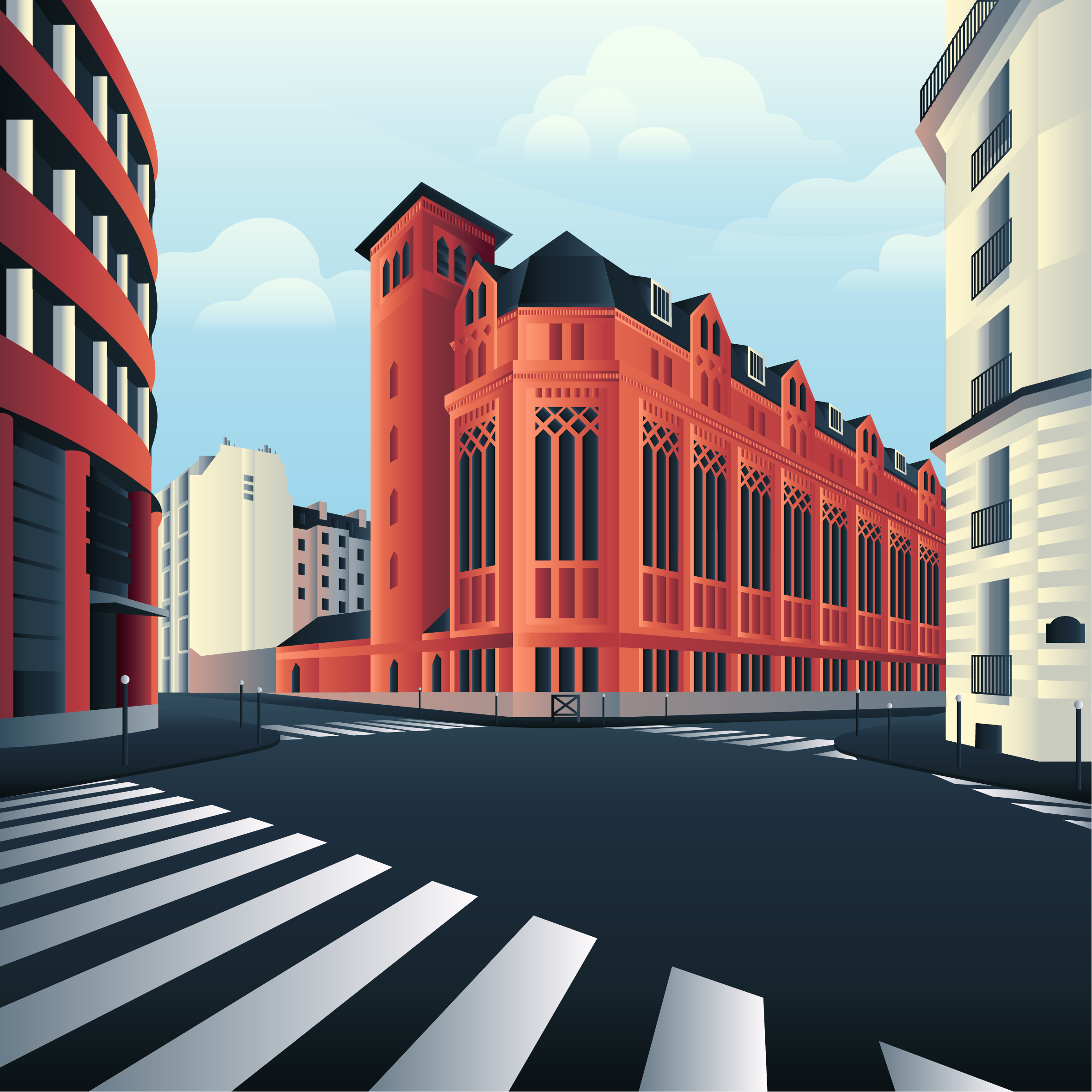 11. Now, tell us a little more about you as a person: what is your favourite food?
Can I say everything? :D I've taken cooking classes in every country I visited. I loved it, they all have their own particularities. Maybe Asian and Italian food are my go-tos. And French food of course ;) Cheeeese
12. Favourite book?
To be honest, I hate reading. However, I have A LOT of books that I use for inspiration. It's mostly about illustration, photography, painting… I'm such a child :)
13. Favourite genre of music?
That's a tough question! I work from home so I spend the whole day listening to music. It depends on my mood… To sing I listen to Queen, to be focused on work I listen to electronic music, to clean my flat I listen to Mozart or Vivaldi and on the train, I listen to some French rap (and many more!).
14. What are your hobbies?
I love cooking, listening to music, going to gigs and festivals. I also enjoy going on long walks in Paris. I always take loads of pictures that I use for my drawings. I love travelling, watching historical documentaries and giving hugs to my little rabbit (his name is Louis <3).
15. If you weren't an artist, what would you be?
Without a doubt, I would be a chef :) I think I will do it someday. Maybe in 20 years, who knows ;)