Instagram:
@marisamorea
Twitter:
@marisa_morea
Facebook:
www.facebook.com/marisamoreaillustrator
Website:
www.marisamorea.com
1. What's your story? Where are you from?
I'm Marisa Morea, a full-time illustrator based in Madrid, Spain.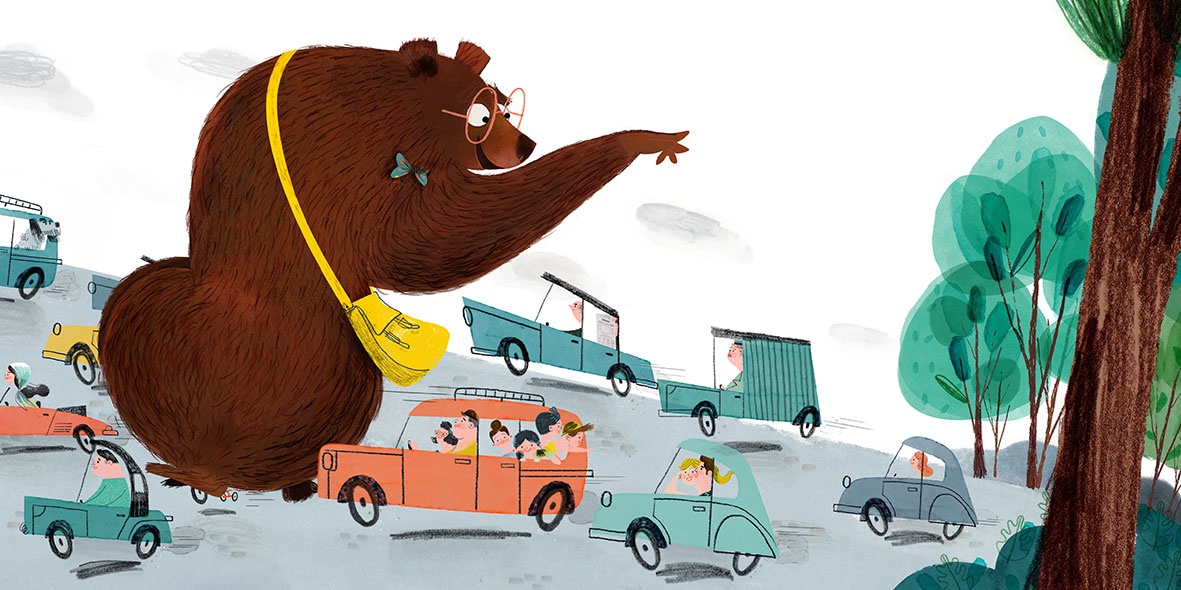 2. Tell us about your aesthetic.
I think my work has a vintage-retro feeling in some way. I love the illustrations from the 50's, specifically the cartoonists and animators of the United Productions of America. Besides, I also think I'm good at working with color. I love to mix them in a very personal way until I feel I've found a perfect match.
3. What is your favourite medium and why?
My work is mainly digital, but I always use scanned textures with colored pencils and gouache. Still, I love using markers and crayons on my sketchbooks.
4. What is your artistic process like?
It's very conventional.It doesn't matter if it's a personal or commissioned project, the process still remains as a quick doodle for the sketch, going to color and then adding scanned textures.
5. Who and/or what inspires your work?
Vintage illustrated books, cartoonists and animators from the 50's, Recess, the animation tv serie created by Paul and Joe, Mary Blair's work, classic movies and musicals, Mary Poppins, Saul Bass, Technicolor, Ruth Gordon at Rosemary's Baby, Toulouse Lautrec's prostitutes, Bird and Diz jazz album, Berlanga's Spanish movies, Daniel Clowes, John Waters' characters, Aurelious Bataglia, Endora from Bewitched tv show... and many more.
6. What role does art play in your life? How does it change the way you view the world?
I couldn't live in a world without art. I couldn't face daily life without creativity even. Creativity definitely makes a world a better place.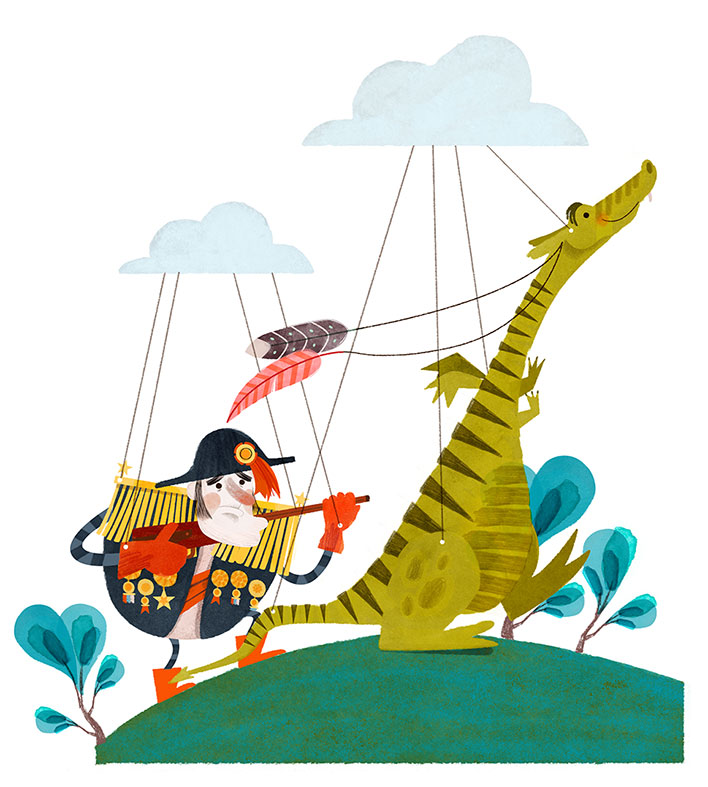 7. Where did you study?
I studied Audiovisual Communication at university in Madrid. However, it turned out I didn't consider my career interesting at all, even though I love cinema. In my last year at university, I began to work in a small cinema books publishing house as a designer. I was a self-taught and I worked by intuition, so I decided to quit and move to Barcelona to study a design and art direction degree. Meanwhile, I joined to an illustration degree there too. I've always drawn, but I had never ever thought about the idea to make a living with my art. Summing up, I finally came back to Madrid and worked as an Art Director at several advertising agencies for a few years, until I decided to drop out and give me a try as an illustrator.
8. Where do you see yourself in five years? Working in an agency?
I've been working as a full time illustrator only for almost five years and so many things have happened. It's exciting to imagine what could happen during another five years in a row. I've just been published as children's illustrator this year and I'm currently illustrating some children's books for great publishing houses, so maybe I feel like growing in this direction in the near future. I'd love to become an author of children's books and illustrating them.
9. What about in ten?
I don't know really, but I'd love travelling through the world due to my art. And sometimes I think I'd like to help illustration students to find their own style and a path as professional illustrators.
10. What do you hope to achieve with your art?
I don't consider my art could make world a better place. My art is so insignificant! However, maybe my art has found its purpose thanks to illustrate children's books. Children are like sponges and you can spread essential values as long as they enjoy amazing stories.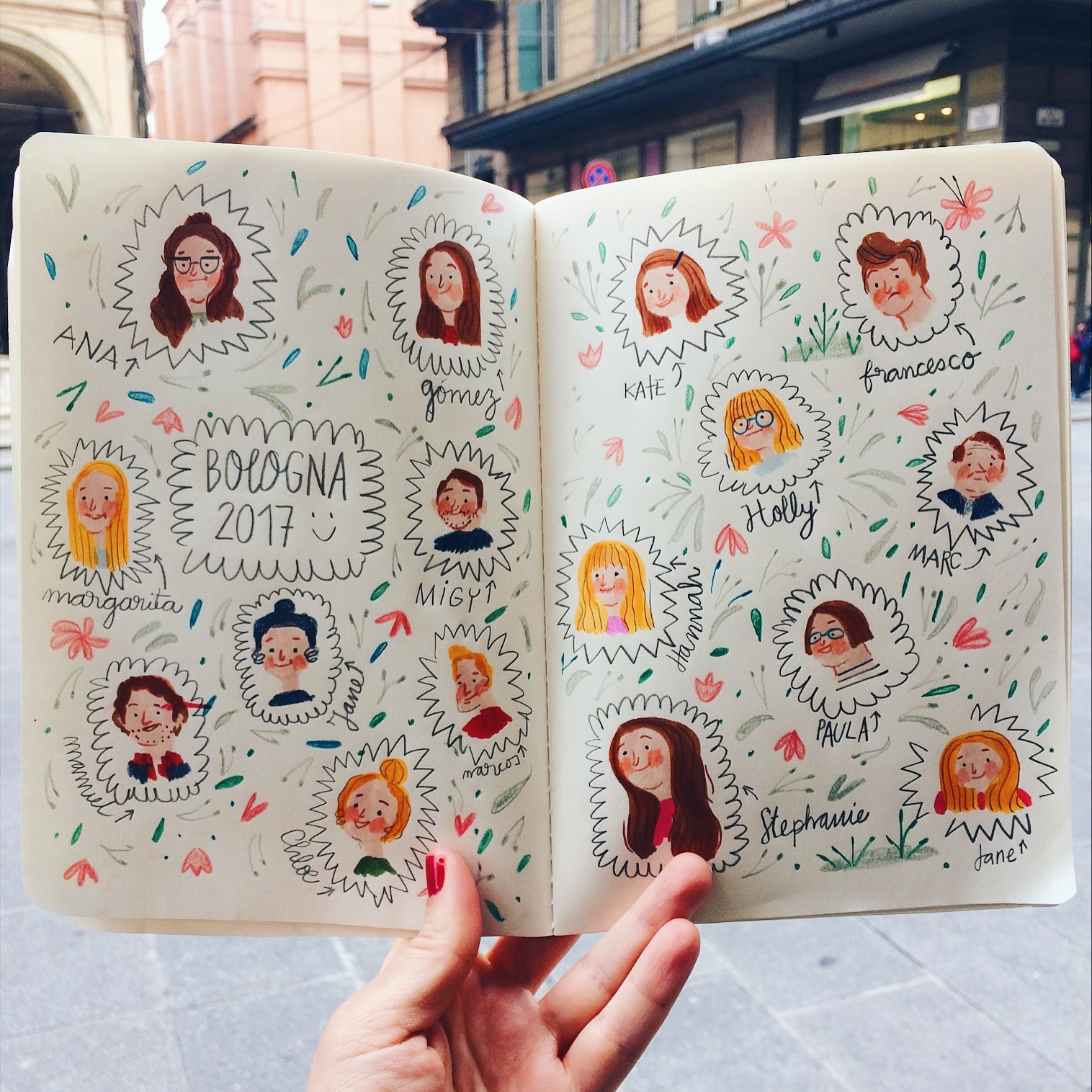 11. Now, tell us a little more about you as a person: what is your favourite food?
I definitely love Spanish black rice, cooked with squids and its ink with a spoon of allioli dressing. It's a Mediterranean dish that look like the famous paella, but black.
12. Favourite book?
"L'Écume des jours", by Boris Vian. I think the English title is "Froth on the Daydream". It's a surrealistic novel on the ephemeral of human existence. It's full of pain, but also humor galore. I'd love to illustrate this book.
13. Favourite genre of music?
I'm a huge music lover and my range of genres is pretty wide. But if I'd have to choose, I'd definitely opt for Jazz.
14. What are your hobbies?
I've been practicing Asthanga Yoga for three years, and I wouldn't give it up ever. Besides, I love listening to podcasts and going alone to the cinema to watch old classic movies.
15. If you weren't an artist, what would you be?
I don't know. I never expected to be an artist or anything else. When I was a child I changed my mind about who I'd like to be as an adult every five minutes. I never had a vocation, but I was always drawing and surrounded by music. Anyway, I think something related with creativity and communication, but always remaining anonymous.