Instagram:
@marisol.ortega
Twitter:
@_Marisol_Ortega
Dribbble:
www.dribbble.com/MarisolOrtega
Website:
www.marisolortega.com
1. What's your story? Where are you from?
Hi. My name is Marisol Ortega. I'm originally from Southern California but I grew up in the Pacific Northwest (Oregon & Washington). I spent most of my days drawing in my books/notebooks and scrap booking. I studied abroad twice, once in high school and again in college. I speak 3 languages and have lived in 3 other countries than my own. I'm really intrigued with learning new cultures, customs and the colors of said cultures. For as long as I can remember I have always been drawing and tinkering with paper. I've always known I wanted to do something with art, I just wasn't quite sure what. I joke with my friends and say that I'm a jack of all trades but master at none—there is a little truth in that. I love discovering new techniques and styles of illustration/design. It's what keeps me productive and creatively fuelled all at once.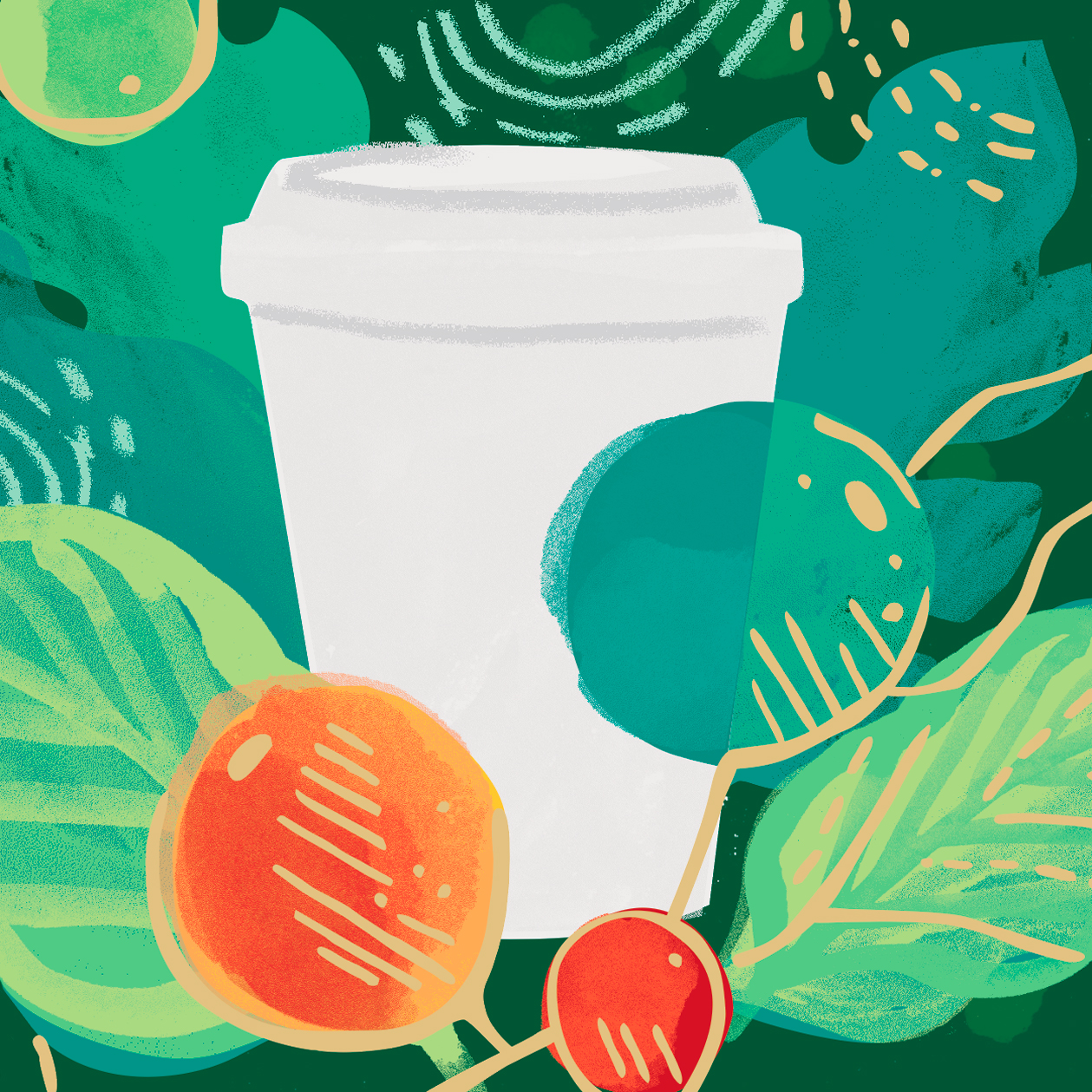 2. Tell us about your aesthetic.
I would probably describe it as colorful, handcrafted and nature inspired. For years I've been trying to combine all of my favorite mediums together, it's definitely a range between analog and digital without it looking too digital. I'm really big into textures and just the right amount of softness. For the most part, I always start in analog and honestly it's what keeps me sane. I really enjoy working with my hands.
3. What is your favourite medium and why?
Oooh, this is a hard one. I really love to explore different mediums. I would say my top 2 are linocuts and gouache. I like them both for difference reasons but combined is my favorite so far. Lately I've been interested in linocutting some of my lettering. Although tedious at times, when I'm finished, I feel a sense of accomplishment I know I wouldn't get from just doing it on the computer. Plus, linocuts offer up a lot of happy accidents and I've learned to embrace them, always a lesson to be learned!
4. What is your artistic process like?
I don't really have a process per se. I suppose the only consistent thing I do is sketch for an overall composition right before I start painting. I love options so I tend to break down the composition as a stand alone object and compose the work on the computer. I don't always do this but if it's more complex and I know I'm going to be receiving client feedback, I make sure nothing is permanent. I know at times it's a lot of work but I really tend to sweat the details and more often than not, it's beneficial for my work.
5. Who and/or what inspires your work?
Cultures, Artists, Nature! I love traveling when I am able to discover new cultures, customs and food! I love attending workshops in areas that I don't know much about or maybe a technique that I haven't tried yet. Recently I've been inspired by lettering artists who craft their letterforms in other mediums than say a pencil or brush pen. It's very cool to see it applied in an unexpected way. I'm a sucker for nature anything. I can never get enough of flowers or leaves. My reference book collection is getting a little out of control, actually…
6. What role does art play in your life? How does it change the way you view the world?
A huge part. Drawing or being creative was been my outlet since I was a little kid. I have photos from family functions and you can always spot me drawing at the table or making something with paper in the corner. I try to create a piece of art every day, even if it's just a quick doodle. It's important to stay creative and try new mediums. I do a lot of it with my daughter now and it's really great to see her create side shine bright. We craft, draw, paint, make up games everyday.
7. Where did you study?
I studied at The Art Institute of Seattle with a study abroad semester at NYU Florence.
8. Where do you see yourself in five years?
I would love to be working for myself in the next 5 years. I'm forever grateful to have worked for some amazing companies that have allowed me to work on a variety of projects during my time at each one. I'm most productive when I can work on client and personal work. I feel like the two go hand in hand, I mean, a good chunk of my freelance work is because of things I put out there.
9. What about in ten?
Oh man, that's a hard one! Hopefully still working for myself with the same productivity and ambition levels. I would also love to be traveling with my art.
10. What do you hope to achieve with your art?
I hope that my artwork will make a positive impact or at the very least make people smile with color or flowers. Who doesn't like flowers?!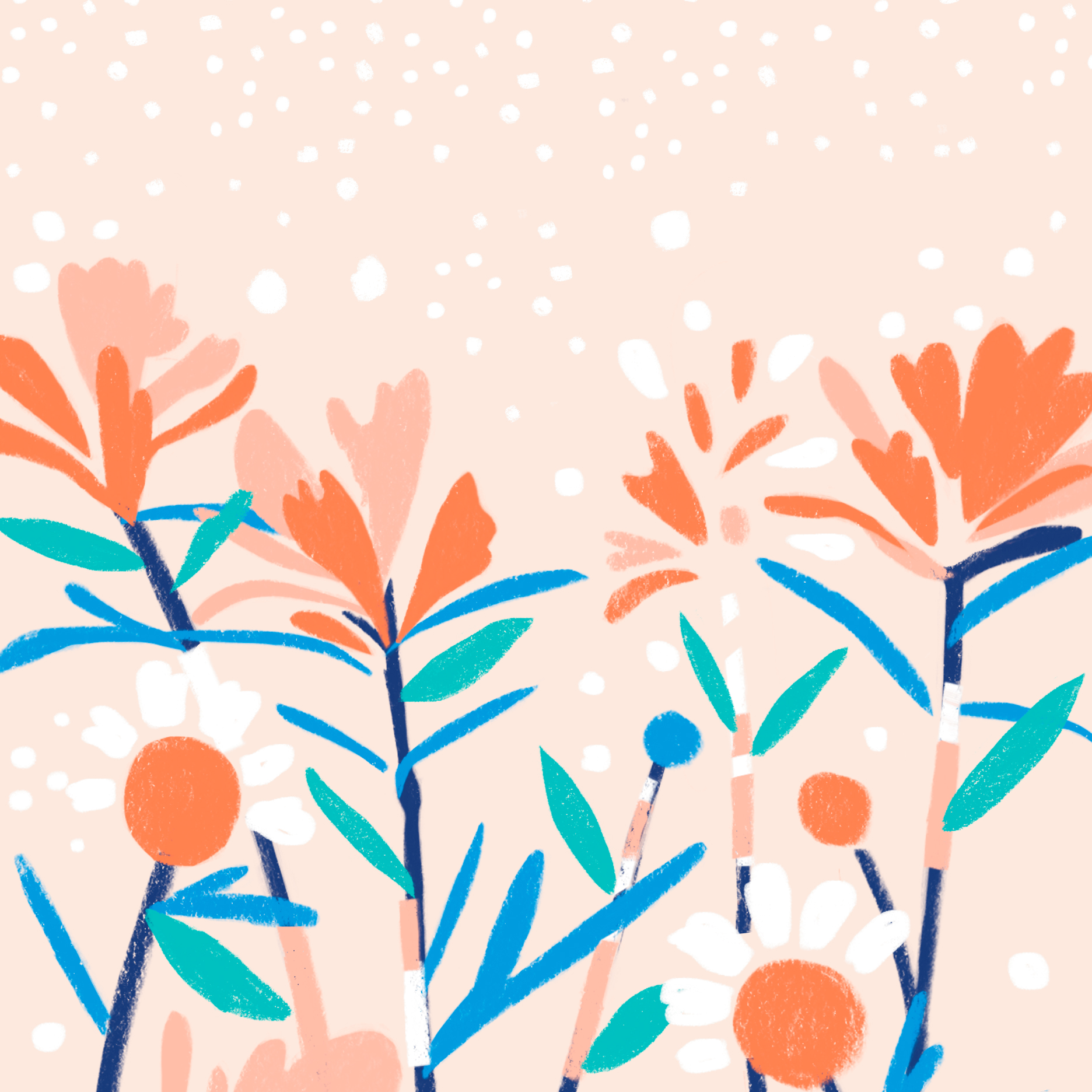 11. Now, tell us a little more about you as a person: what is your favourite food?
It's a tie between a breakfast burrito and Laksa. I could probably eat breakfast burritos forever and never get sick of them.
12. Favourite book?
I love Neil Gaiman anything. One of my favorite books by him is The Ocean at the End of the Lane.
13. Favourite genre of music?
Alt/Folk. Broken Social Scene is actually my go to anything, they are amazing and always put in me in a good/productive mood to make art.
14. What are your hobbies?
I knit, embroider, Papier-mâché, cook, collect reference books of flowers, and I'm an expert napper.
15. If you weren't an artist, what would you be?
A Botanist, hands down. Maybe that should be my "in the next 10 years" answer, haha.