Instagram:
@marjadesanctis
Twitter:
@marjadesanctis
Facebook:
www.facebook.com/marjaillustration
Tumblr:
marjadesanctis.tumblr.com
Tictail:
marja.tictail.com
Website:
www.marja.co
1. What's your story? Where are you from?
My name is Marja de Sanctis and I was born and bred in Brazil to a Brazilian mother and an Italian father. Brasilia is the city I lived. When I was 17 I moved with my family to Italy, where I later gained a BA in Fine Arts. After I graduated I tried different paths and I eventually settled for a few years as an assistant video editor for feature films. Although I enjoyed and learned a lot from this experience, I started thinking again about making art in a more direct way. I relocated to London and I enrolled in an animation course. I loved it but I felt that the thousands of frames necessary to make an animation where not exactly what I was looking for. I then followed the illustration path. I worked on my own for a few years building a portfolio and in 2014 graduated with an MA in Illustration. I am still London, working on my personal projects and commissioned work. I have collaborated with Lennyletter, Secret 7, CP + B, The Debrief and others.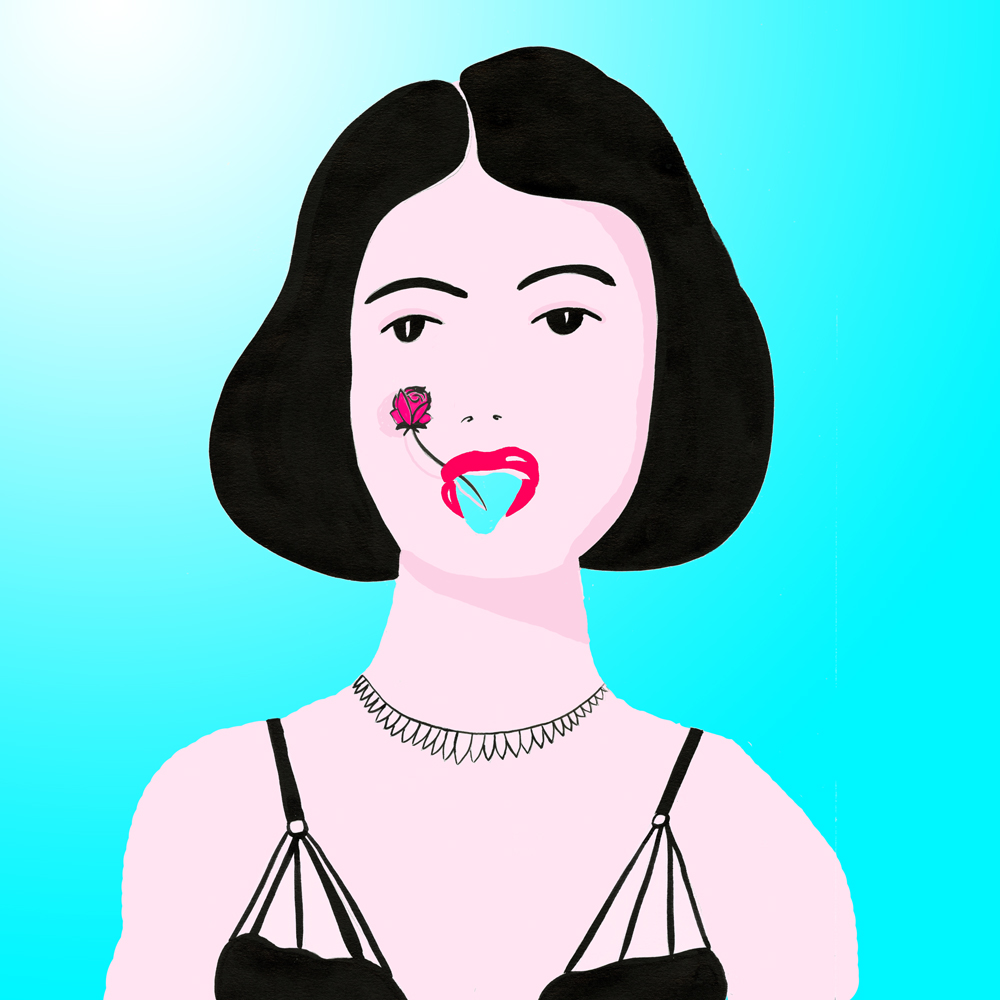 2. Tell us about your aesthetic.
Until a while ago I was a "colourful painterly lady". My work was mainly composed with strong female characters painted with acrylics using very vibrant colour palettes and brush strokes. I am now exploring new ways of working and am much enjoying making (almost) black and white artworks. I am still representing women in my work but I think my aesthetic is changing and is more minimal and graphic now.
3. What is your favourite medium and why?
It varies from time to time. At the moment I am loving drawing with ink and have recently started making forms out of clay. I will be soon calling them ceramics!
4. What is your artistic process like?
I love making sketchbooks and I do use them as a log of my days. I like to explore and record my feelings and thoughts. I draw and write moments of my life, music that get my heart touched, small or big fears and even silly fights I have with my boyfriend. I think it all starts from there and then I try to make sense of it on the images I make. If I am working on a commissioned work I start with reading the brief and thinking about it. Research on the matter follows and then I open that sketchbook and further develop the concept or idea while communicating with the client etc. I have often finished work on very small pages of my sketchbooks as I felt the illustration was spontaneous and fresh and did touch me.
5. Who and/or what inspires your work?
I am inspired by loads of things that surround me. The everyday, the world wide web, emojis, magic, angels, music and recently literature (I felt in love with the work of Clarice Lispector, a strong female personality and literature genius that makes me proud of being Brazilian!). I am aesthetically inspired by loads and loads of painters from different historical periods: The Italian Renaissance, the Pre-Raphaelism, Symbolism and Surrealism. But the list grows as I learn more about art. The other day I got to know the work of Stella Vine and it made want to paint again! I am also very inspired by the work of amazing illustrators I find every day while surfing on the net!
6. What role does art play in your life? How does it change the way you view the world?
Mmm… I think it makes my life beautiful and making art gives me a purpose in life and the motivation to keep going on this very complicated historical period.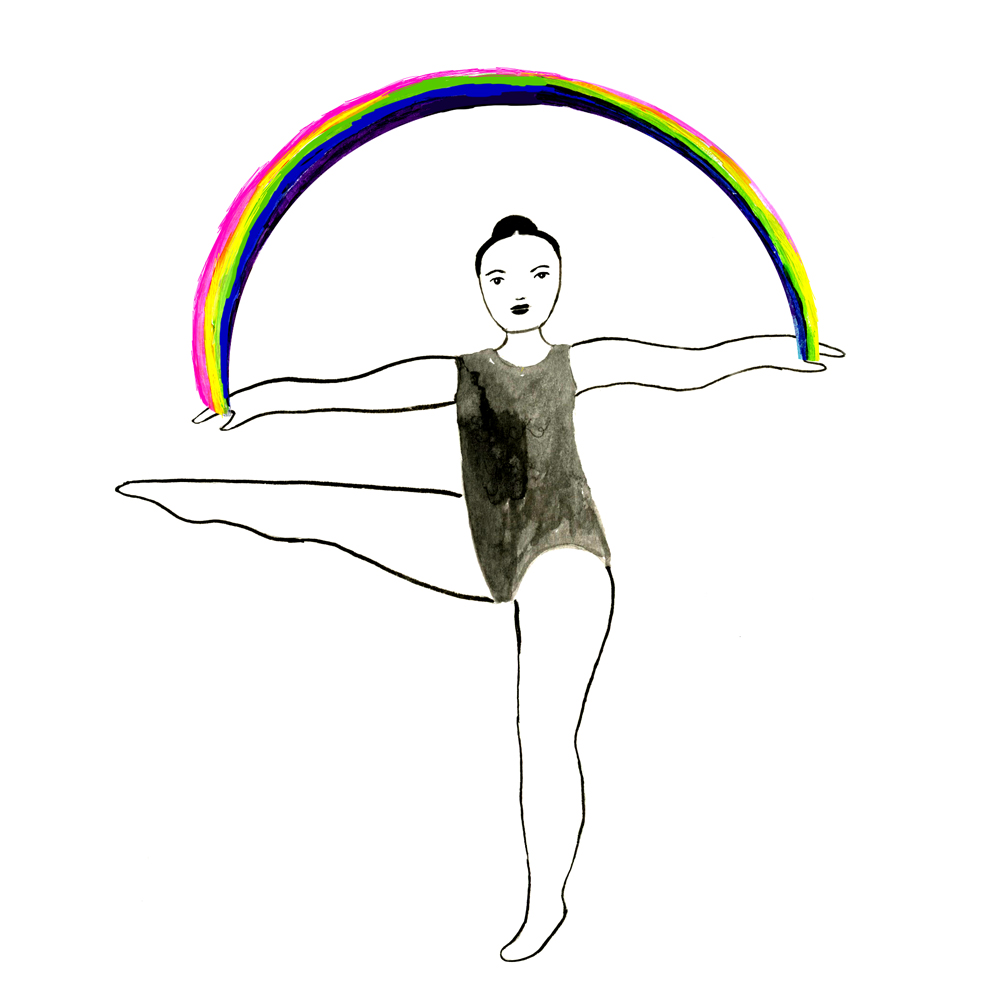 7. Where did you study?
Until I was a teenager in Brasilia, Brasil. Then I study in Rome at the Accademia di Belle Arti. When I moved to London I studied first at the London College of Communication and later at the Camberwell College of Arts.
8. Where do you see yourself in five years? Working in an agency?
I see myself with a studio with a cat and loads of plants in it. Having a kiln to fire ceramics and loads of space to make paintings. By then I would also have had solo shows and exhibited my work across the universe. Hehe.. I don't think I'll work in an Agency but I would love to be represented by one. (Agencies out there, please send me that email!)
9. What about in ten?
Probably similar but with more professional achievements, more wrinkles and white hair. I also dream of working with local communities bringing the joy or art making to a broader spectrum of our society regardless of their income.
10. What do you hope to achieve with your art?
I hope that when people look at my work they will feel emotionally touched, or just inspired and happy. It would be nice to make a living out of it too.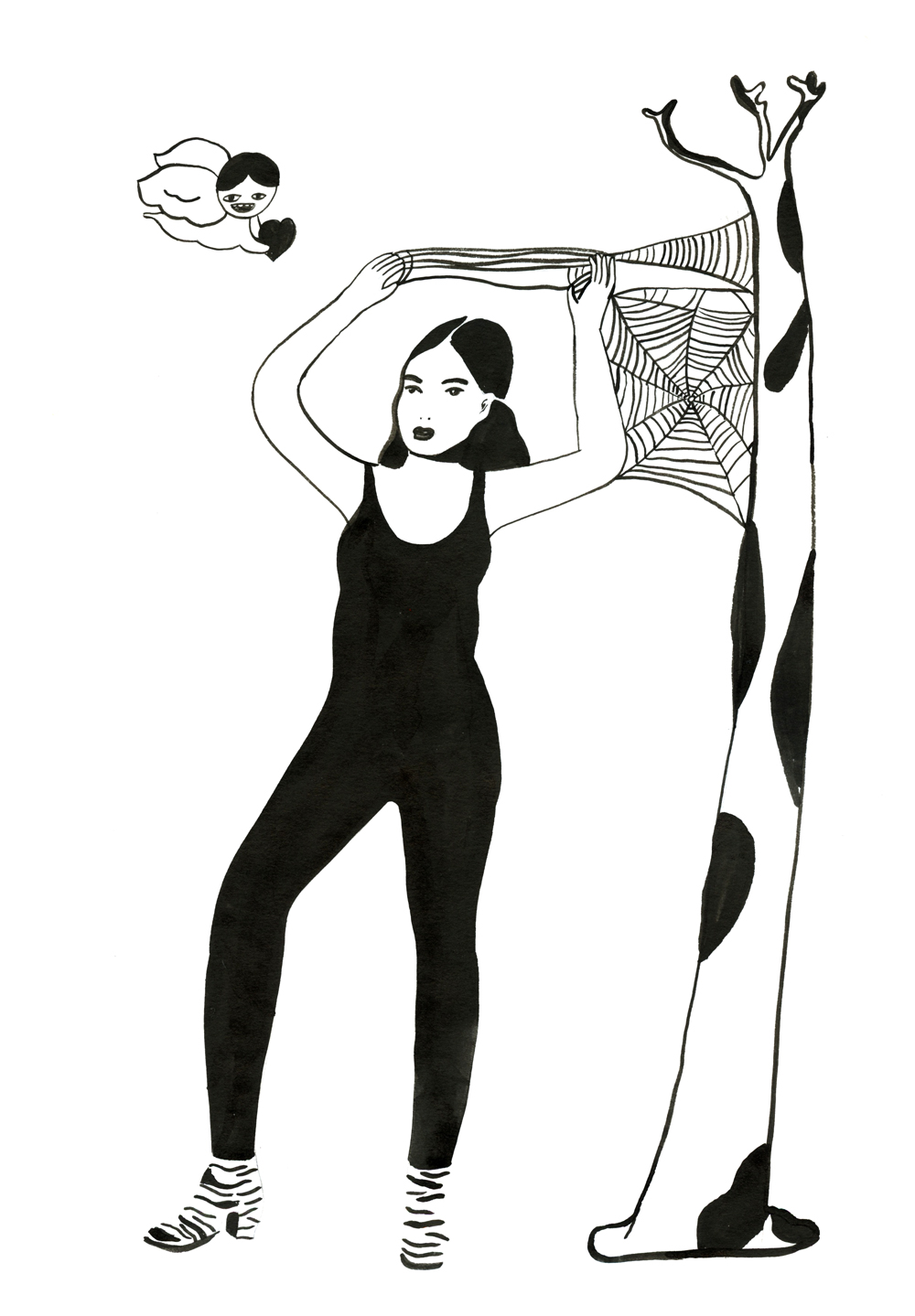 11. Now, tell us a little more about you as a person: what is your favourite food?
Rice and beans!
12. Favourite book?
Hard question but I will play safe and mention the one that made me dream as a child: The Wizard of OZ.
13. Favourite genre of music?
Brazilian tropical music. But I really enjoy loads of different genres. I am not a nerd music lady. My boyfriend is the music nerd and I get to know lots of different flavours thanks to him.
14. What are your hobbies?
Cooking and eating. Shame it comes with a cost and I am not a very sportive person so I need to be careful with this hobby.
15. If you weren't an artist, what would you be?
If I stayed in Brazil I would have followed the journalism path. Otherwise I think I would have written for Films.