Instagram:
@markconlan
Twitter:
@markJconlan
Facebook:
www.facebook.com/markconlanillustration
Website:
www.markconlan.com
1. What's your story? Where are you from?
Hi, I'm Mark Conlan. I am from Dublin, Ireland and now I am currently living and working from sunny Melbourne, Australia. Well, it's actually not sunny all the time. Sometimes it's very similar to Ireland. Cold and rainy :) Throughout my younger years, I was always interested in art, especially doodling faces or little character on any surface I could. After finishing school I completed my BA in Classical and Computer Animation. I moved to London several years later where I worked across several agencies working across UI, web and brand design. My design work always had that illustrative influence and it was something I was so keen to do more of but I guess I just didn't know how to go about it. After leaving London and a spell of travelling later, I arrived in Melbourne. My girlfriend is from here, so it's been great getting a chance to get to know and to live where she is from. When I came to Melbourne, I worked across a couple of digital design freelance roles, but I quickly realised that this was really something I wasn't interested in. It didn't ignite the fire if that makes sense? I began to work on my illustration part time from home for the first few weeks and then I went at it full time not so long after. So I have been Illustrating for just over a year now and I am the happiest I have ever been. I work from a sweet little home studio on the top floor of the place we are living in. It's filled with plants and the sunshine (sometimes). Working for yourself, working on what you love the most and being super creative every day is the epitome of happiness for me.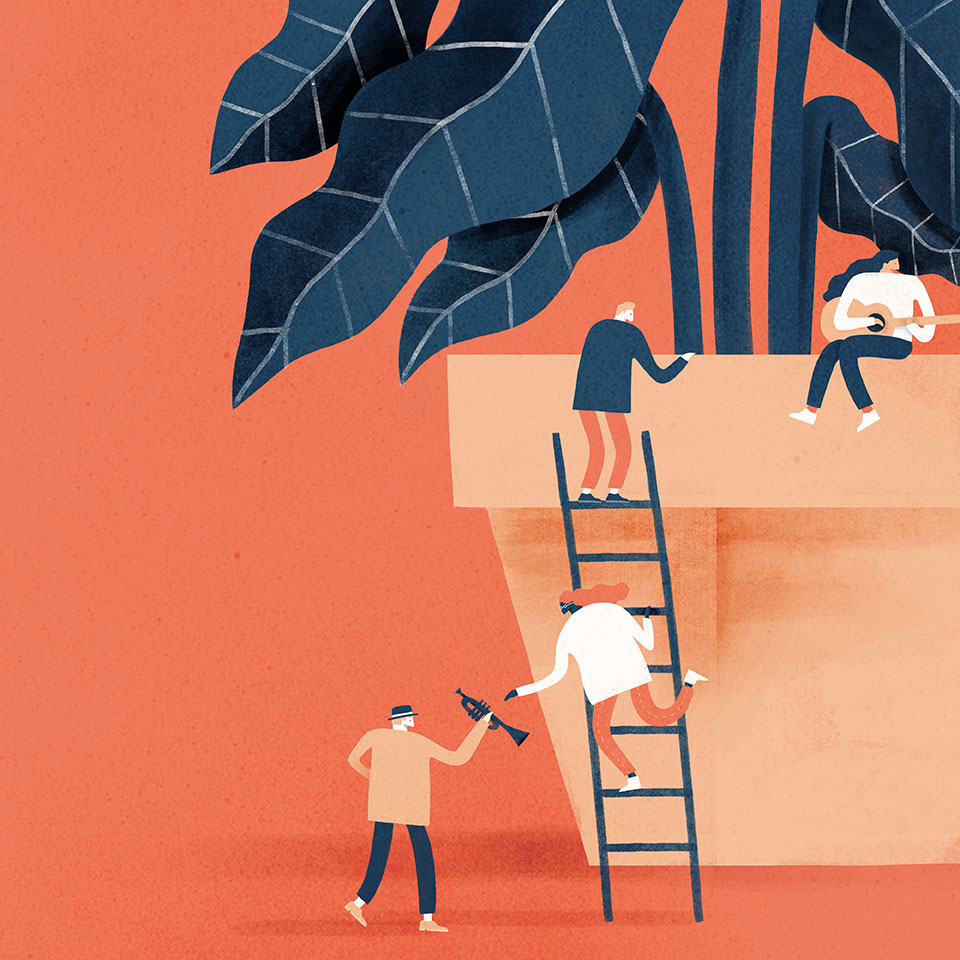 2. Tell us about your aesthetic.
I love anything that can capture your eye, whether it's a beautiful shape or a cracking colour combination. So I try to incorporate these into my work. I love playing around with the simplicity you can have in a composition and how that can create focal points. Then add loads of plants and crazy little characters :)
3. What is your favourite medium and why?
Even though most of my work is digital, I'm a real traditionalist at heart. I love using a nice soft pencil in a notebook. I always carry one with me everywhere I go, you never know when an idea will pop into your head. I also just love the idea of drawing, its therapeutic and whats better than flicking through old notebooks when you need some inspiration :)
4. What is your artistic process like?
I always start with a sketch in a notebook. Once as I have that sketch I work digitally, I use photoshop and I have a range of brushes which I love. I mainly use the Kyle Webster brushes. I generally use scanned in textures or some digital textures, incorporating them with my illustration.
5. Who and/or what inspires your work?
I am super inspired by most creatives and Illustrators who's work I get the privilege of seeing on a daily basis. Lately, I have been super inspired by colour palettes and in particular restrictive colour palettes. Some illustrators I adore are Raúl Soria, Lisk Feng, Tom Haugomat and Emiliano Ponzi.
6. What role does art play in your life? How does it change the way you view the world?
I think art is everything to me, I dream about it at night (well maybe things I have to do) and it's what I get up for in the morning. Drawing and creating is my therapy and it allows me to express feeling that maybe I find hard to express otherwise.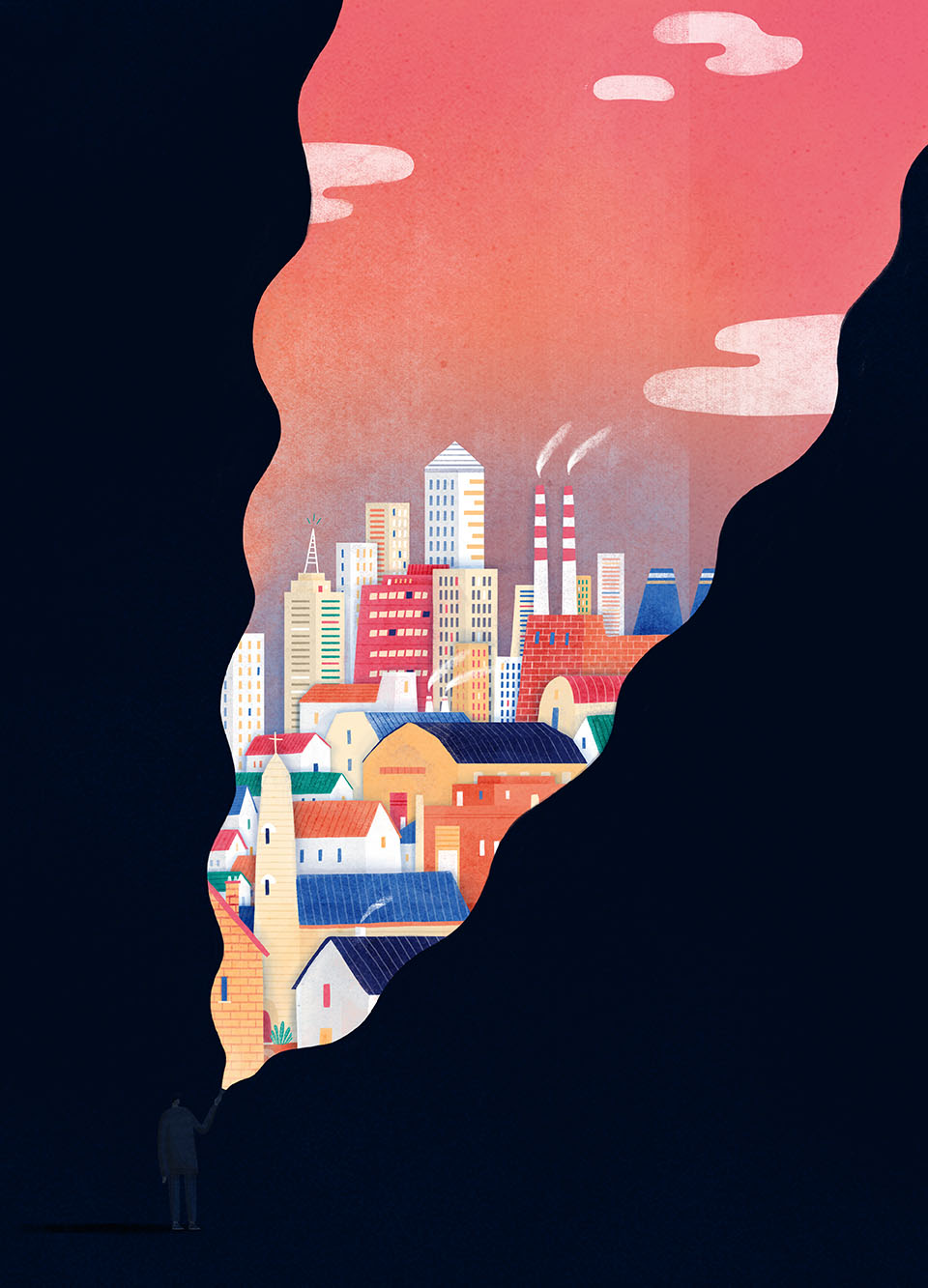 7. Where did you study?
I studied In Dublin, Ireland. I studied at the Irish School of Animation where I received a BA in Classical and Computer Animation.
8. Where do you see yourself in five years? Working in an agency?
I always find that hard to answer. Hopefully, I will still be developing and sharpening my style. I would love to working on some larger worldwide campaigns and collaborating some talented artists.
9. What about in ten?
I guess the same but I will have a lot more direction in mind.
10. What do you hope to achieve with your art?
I want to be able to connect with people / my audience on a level that can make them relate to my visually and in turn provoke an emotion. Isn't that what art is all about, provoking a reaction, good or bad.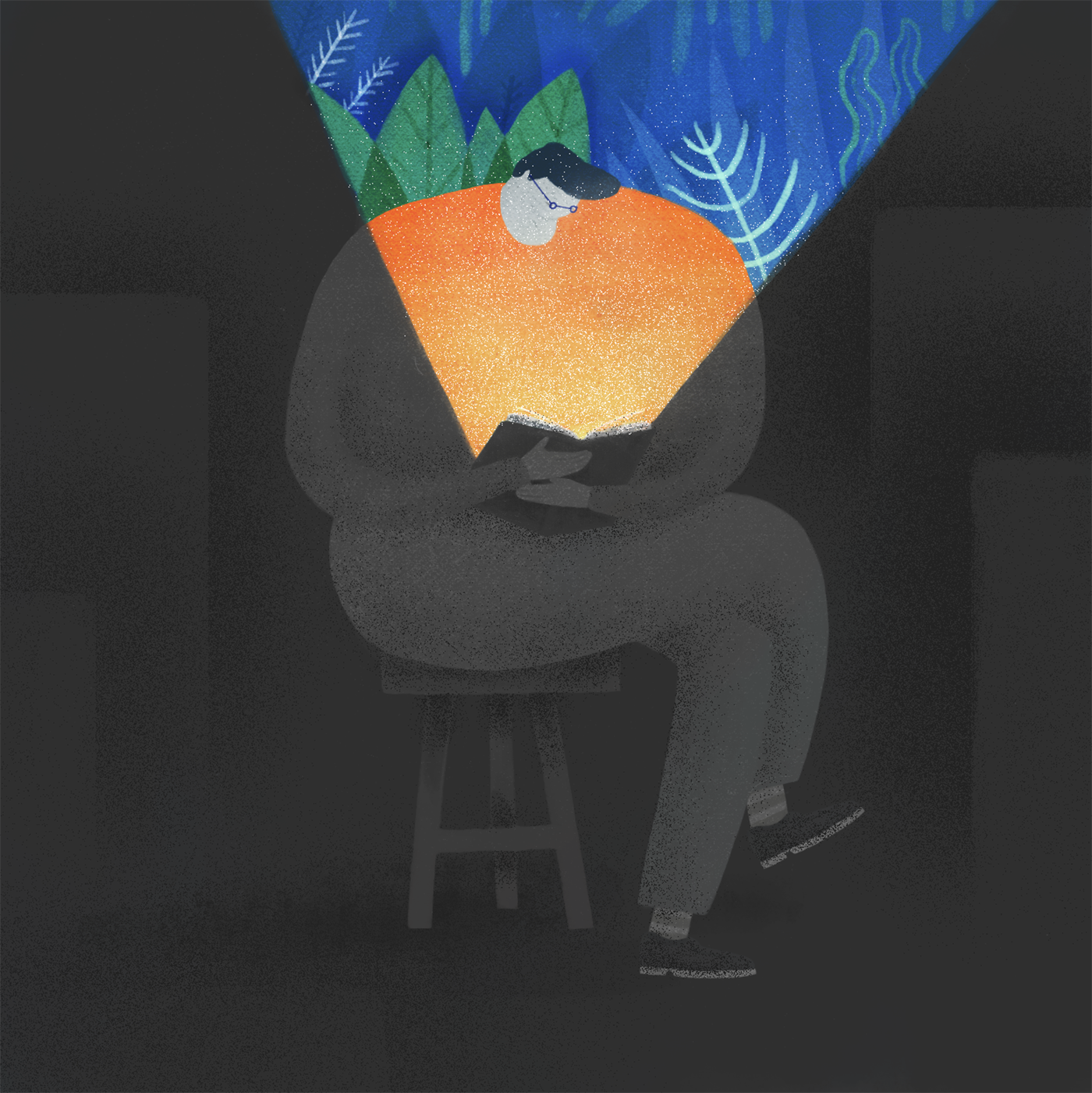 11. Now, tell us a little more about you as a person: what is your favourite food?
I love all food, I love trying new dishes and experimenting with cooking them too. Being from Dublin, there is a dish that we always ate growing up called Coddle (look it up) It's amazing and I guess my favourite dish.
12. Favourite book?
The art of looking Sideways
13. Favourite genre of music?
I love loads of different types of music. I generally like more trad/folk/rock. I love catching up NPR tiny desk concerts, you should check them out.
14. What are your hobbies?
I have to say drawing. Exercising and collecting plants.
15. If you weren't an artist, what would you be?
I was only thinking about this the other day, I'm not really sure but I would love it be something involving the outdoors. Somewhere you can spend all day outside working with your hands. Maybe landscaping or something like that.