Instagram:
@mark.land
Website:
www.chrismarkland.com
1. What's your story? Where are you from?
I'm originally from a small town in England called Congleton where I spent my days filling up sketchbooks with Pokemon as a child. I always knew I wanted to get into something creative so I left for art college then university before landing my first job at the meditation app startup Headspace which initially got me into digital illustration and animation. Now I live in LA working with the very amazing people at Buck.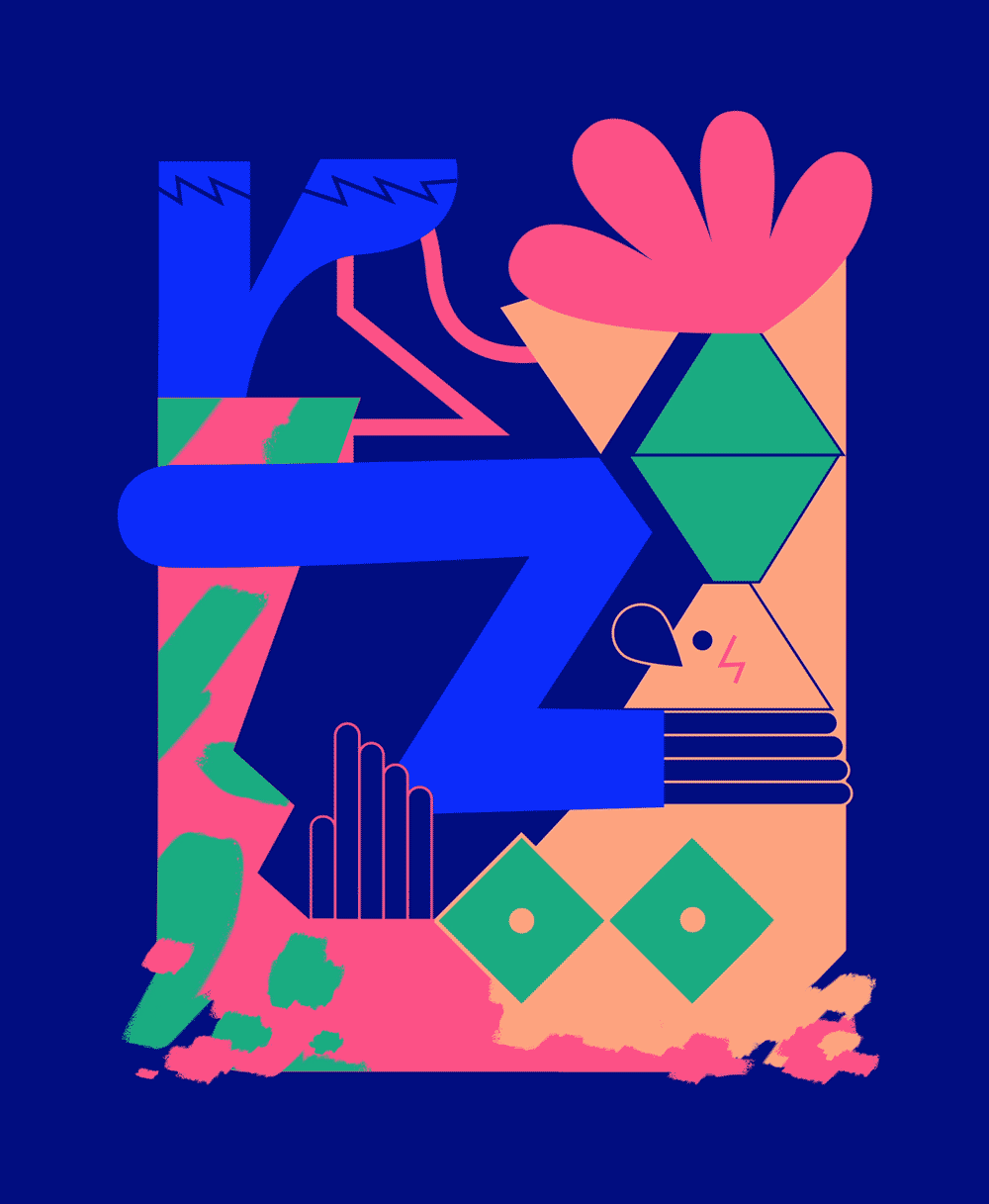 2. Tell us about your aesthetic.
I'd say my aesthetic was initially born from a frustration with being colourblind. I remember working on a summer project for college and getting really stressed on which colours to use or which ones were going to 'work' to the point where I thought f*** it and started grabbing any colour / pen / crayon / ink as I went, it felt amazing and free'd up my style loads. Because of my 'deficiency' i'm mostly attracted to vibrant, contrasting and clashing colours. Sometimes my work is really free and sketchy and others fairly clean and graphic but lately I've been trying to combine the 2. I'll always want there to be a liveliness and energy either way.
3. What is your favourite medium and why?
On paper I like marker pen and indian ink, it's a really quick way to create bold marks and there's no changing your mind once it's down. For computer I mainly use Illustrator, I find it easier for versioning and layers then i'll add details in photoshop after.
4. What is your artistic process like?
Being able to create anything, any time with access to almost everything these days is cool but I often find myself with analysis paralysis - too many ideas for projects and too many possibilities mean I find it hard to get started and what I do start ends up unfinished as I start the next thing. I've found it helpful forcing myself to jump in and seeing where it leads naturally without over thinking or always having a master plan. From there it's all about versioning for me, my illustrator files are crazy! Iterations and variations all over the place until it's right.
5. Who and/or what inspires your work?
I like building abstract characters, scenes and compositions and inspiration can come from anywhere, lately it's been LA and it's dysfunctionality as a city, it makes no sense to me sometimes but that's why I love it. One day you're lying on the beach listening to the waves and the next you're stuck in traffic giving someone the finger, I like the contrast and the chaotic energy, It's always been intriguing to me so I've been trying to feed off that in some of my work.
6. What role does art play in your life? How does it change the way you view the world?
I love that it can take you out of the everyday, the fantasy element of it.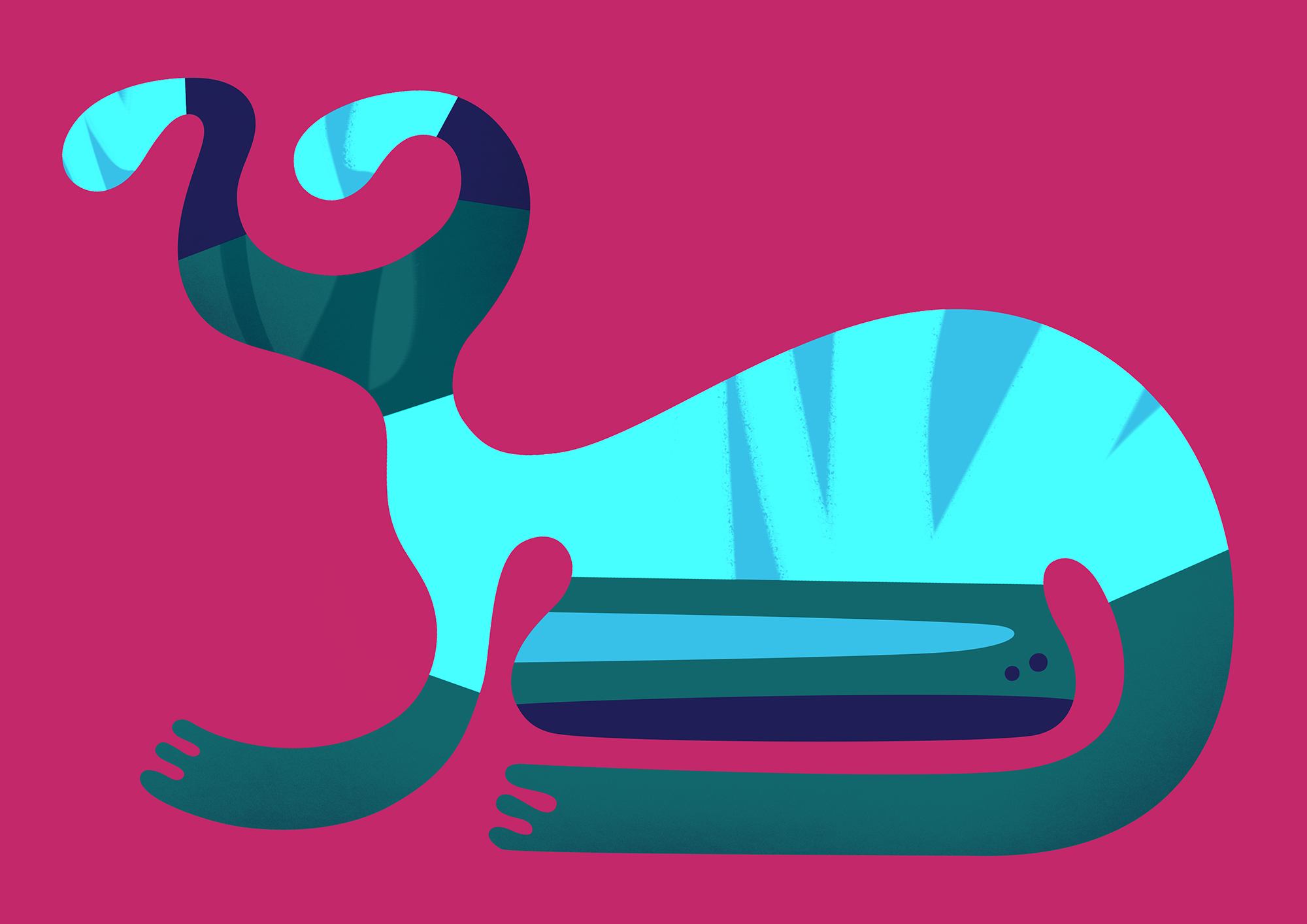 7. Where did you study?
Central Saint Martins in London.
8. Where do you see yourself in five years?
I'd love to get into music videos at some point, Hype Williams is my idol.
9. What about in ten?
Having my own studio would be nice! + a clothing line on the side please.
10. What do you hope to achieve with your art?
I try not to think about it too much - it doesn't help the analysis paralysis! But as mentioned before I'd love to take people out of the ordinary.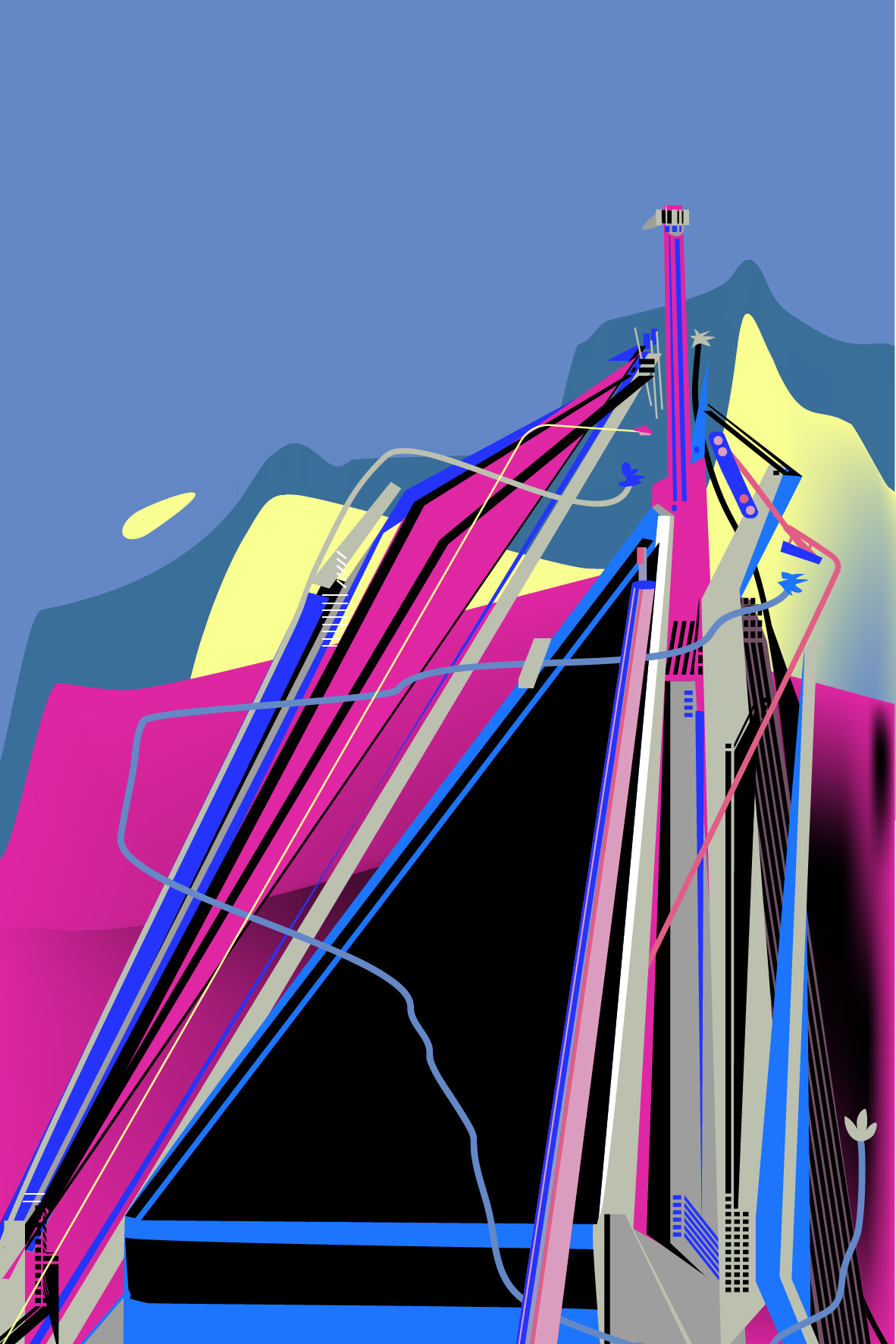 11. Now, tell us a little more about you as a person: what is your favourite food?
3am ramen or marmite on toast.
12. Favourite book?
I've just read 'this book will save your life' It was great.
13. Favourite genre of music?
Growing up near Manchester I have a big love for techno & minimal tech plus it's really good to work to. I also love anything produced by early Pharrell / The Neptunes, theres definitely a few Britney / Mariah guilty pleasures in there too.
14. What are your hobbies?
I've been doing post-graduate courses at a local art college over here, so far I've done ceramics and silkscreen printing. It feels good to make stuff with my hands, which are practically claws after all the Wacom action.
15. If you weren't an artist, what would you be?
Again LA inspired - I sometimes daydream about being a FedEx delivery driver, they get a cool outfit and drive around in the sun all day with no doors.