Instagram:
@marloesdevee
Facebook:
www.facebook.com/marloesdevriesillustration
Website:
www.marloesdevries.com
1. What's your story? Where are you from?
I was raised in a small town in the far north-east of the Netherlands, where art wasn't really the proper thing to do. My parents were hard working labourers. I was meant to study for a 'real profession' but I persevered and went to art school. I lived there until I was 28 years old. My then-boyfriend didn't approve of my career as an illustrator so I had to make a choice. I chose illustration, left everything behind and moved to Rotterdam, which is as far as you can go from the little town I grew up in. I desperately needed a new scenery. Since moving to Rotterdam my career took off and I am now working as a full-time artist, creating illustrations and writing stories.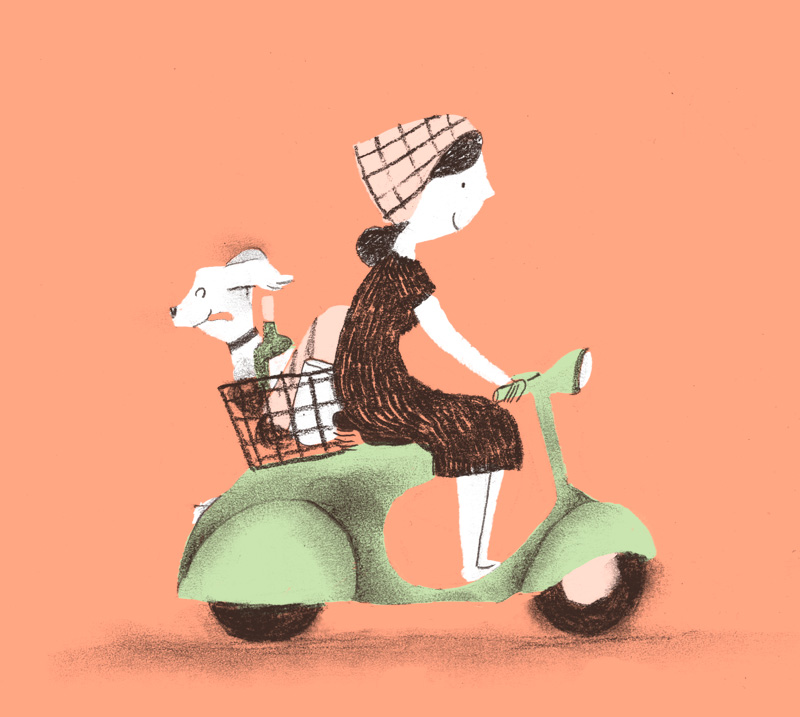 2. Tell us about your aesthetic.
For me it's all about the narrative. I can't work without a story. That's why illustration suits me so well: there's always a story to go along with the drawings. I'd say my style is slightly naive, with a lot of humour but always a slice of life.
3. What is your favourite medium and why?
Pencils, hands down. I love the marks it leaves, and that it somehow feels like it's still open to possibilities. It's not as permanent as paints or inks.
4. What is your artistic process like?
I'm much of a day-dreamer and images come to me in my head or when I'm half asleep. When I'm walking, they tend to come back to me more clear and after my walk I start drawing. Another way to get my brain going is taking a shower. I know it sounds silly but I have the best ideas when I'm in the shower. Then I start drawing. I'm not much of a sketcher: I have an image in my head and I start drawing right away. The sad thing is that I barely have any sketchbooks filled with ideas. I think I have about 4 from the last 15 years.
5. Who and/or what inspires your work?
People mostly. The way they think, what they say, how they act: it's my biggest inspiration. I love to observe people. At parties I like to silently listen to the conversations, making mental notes. I like to see films to get inspired by the scenery or furniture. Same goes for tv shows.
6. What role does art play in your life? How does it change the way you view the world?
I have been drawing since I was three years old. My mother told me when asked what I wanted to be when I grew up, I answered "An artist!". She still has no clue where I picked up that idea since art wasn't really introduced to me. But I would say art is the main reason I get up in the morning. I see making art as a way to communicate with the world around me, to understand everything better.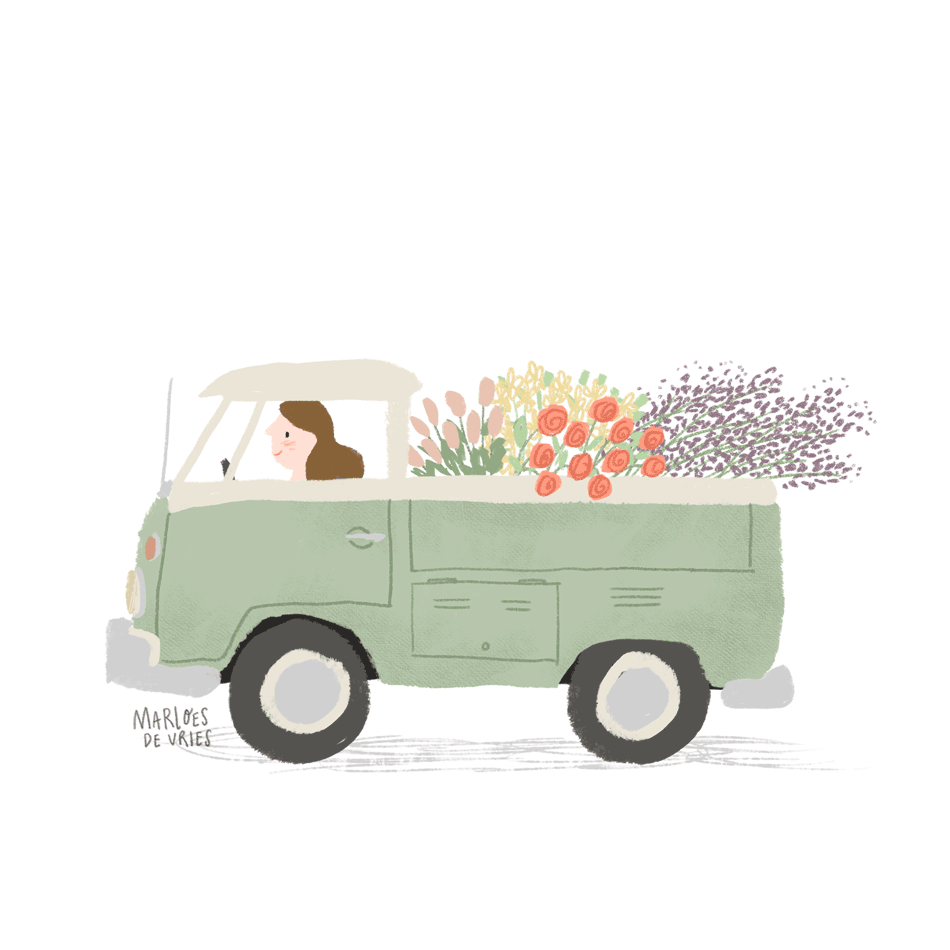 7. Where did you study?
I went to art school in Enschede, a city in the Netherlands. I studied visual communication there.
8. Where do you see yourself in five years? Working in an agency?
If there's one thing I've learned it's that you can never ever really plan your life. If you would have told me 5 years ago I would be living in the 2nd biggest city of the Netherlands, working as a full time illustrator and author, I would have laughed and think you're crazy. I worked as an art director in an agency for some years and to be honest: I would rather not go back to that, as I was really unhappy there. It just wasn't for me. But who knows? Maybe in five years I will think it's awesome to work in an agency again! Life is unpredictable and that's kind of the beauty of it.
9. What about in ten?
Ask me in 9,5 years time :)
10. What do you hope to achieve with your art?
A little more kindness, a bit of understanding amongst each other and I hope to make people smile.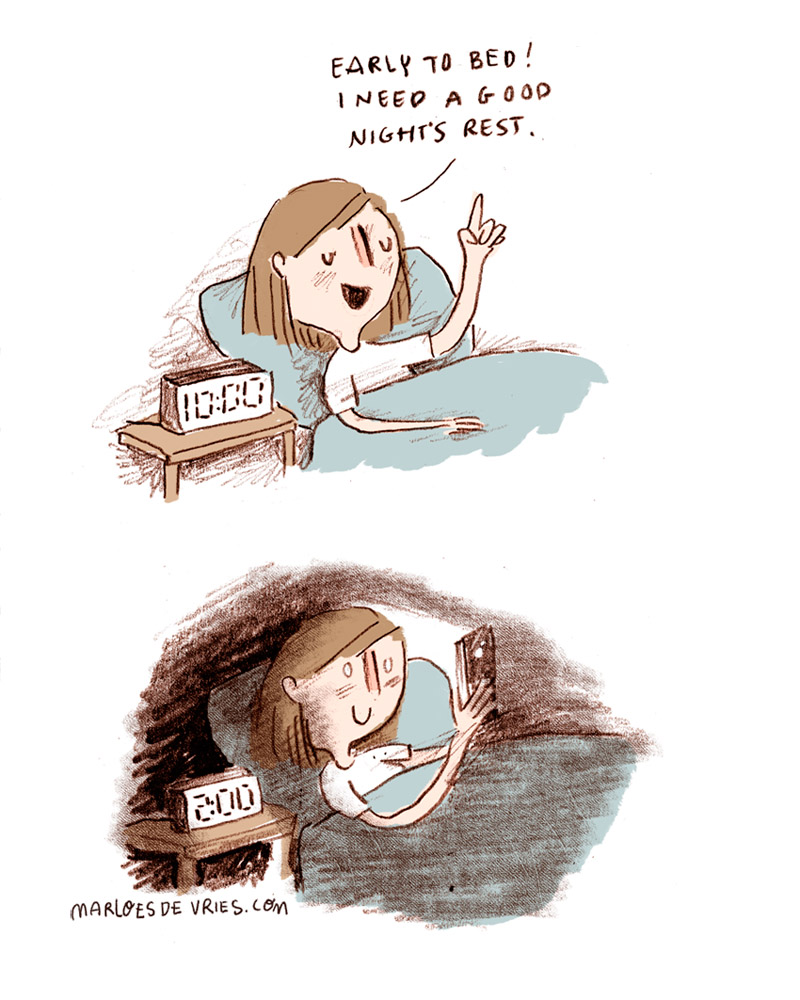 11. Now, tell us a little more about you as a person: what is your favourite food?
Pancakes. I love any kind of breakfast really. English breakfast is so good!
12. Favourite book?
Matilda by Roald Dahl.
13. Favourite genre of music?
I mostly listen to acoustic, indie or composers, like Yann Tiersen and Philip Glass
14. What are your hobbies?
Taking walks outside (preferably when it's cold), visiting the UK, reading, drawing and visiting foreign supermarkets.
15. If you weren't an artist, what would you be?
Psychological researcher.