Instagram:
@martina_illustrates
Website:
www.martinaheiduczek.com
1. What's your story? Where are you from?
My name is Martina and l' m from the Baltic Sea in Germany, now living in sunny (phew, it's hot at times) Australia. I was one of those kids always drawing horses and princesses and copying from picture books. I did a book illustration at the tender age of 8 or 9 for a book that my grandfather wrote for us kids – I was so proud. Of course art was my favourite and best subject all the way up to high school. It never crossed my mind that I could be an illustrator or artist, earning "real" money. I suppose socially influenced I decided to become the next best thing – a commercial graphic designer. But over the course of time I kept coming back to illustrating, elapsing back into the comfort zone of graphic design, going in circles. But – illustrating, telling stories, creating is what I truly love doing, it makes me happy. And if others enjoy my art – it even doubles that happiness. So here I am.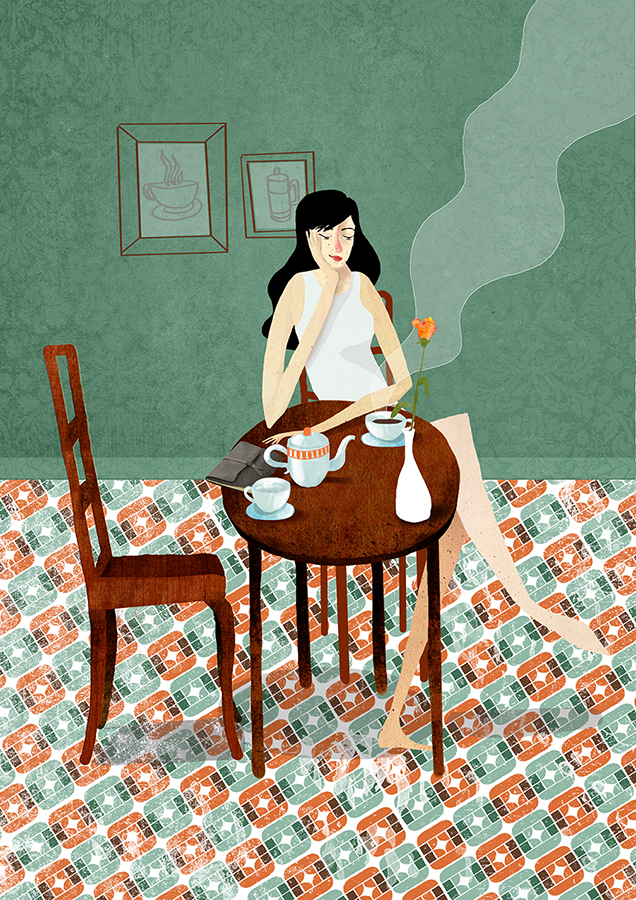 2. Tell us about your aesthetic.
I try to tell a little something with each artwork, hoping that the observers mind will start to wander or that he/she can relate... I can get a little poetic too at times. I do like subtle colours but somehow my illustrations mostly end up being quite colourful… Textures draw me in and make it all more playful.
3. What is your favourite medium and why?
My illustrations are mostly a mixture of traditional and digital media. I love colour and textures so I work with gouache and watercolour and go into it with coloured pencils for texture and depth. Digitally I use a lot of scanned in textures – I like to colour block that way. Lately I've been doing more digital work.
4. What is your artistic process like?
An idea hits me, sometimes just a fleeting thought, and I quickly need to scribble it down before it evaporates! Hence a messy collection of really bad scribbles on the back of shopping dockets, important forms and torn off magazine pages. If I can find that scribble again, I sketch it down properly, and start either "gouaching" (is that a word?), or I scan it in to work on it digitally, or both.
5. Who and/or what inspires your work?
Memories from my childhood, things I imagined then. Emotionally moving or funny things I see out there, people, places, fellow awesome artists, everything!
6. What role does art play in your life? How does it change the way you view the world?
Art simply gives me joy. When I admire art or do it myself, it is like meditation: I get absorbed by it and there is no room for any other thoughts. I can see beauty in a lot of things out there – to the dismay of my husband when I come home with yet more sticks and leaves etc.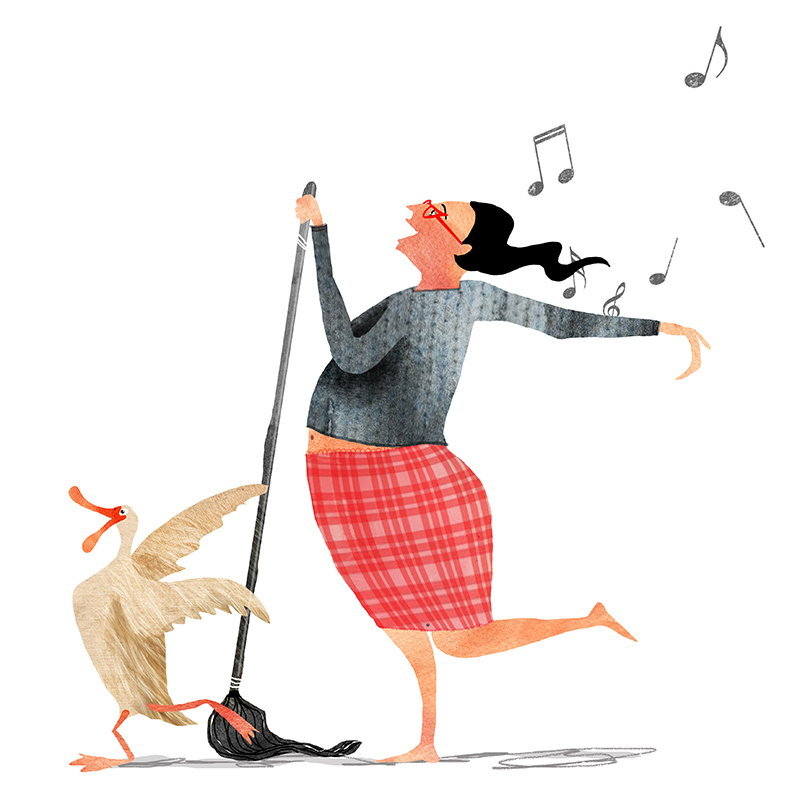 7. Where did you study?
Kunstschule Wandsbek in Hamburg.
8. Where do you see yourself in five years? Working in an agency?
Working as a content freelancer, sharing a creative space with other artists (I'd sooo love that) and making a living out of my passion J
9. What about in ten?
Being really grey, still working as a content freelancer, sharing a creative space with other artists and making a living out of my passion.
10. What do you hope to achieve with your art?
I am hoping that people can relate and that we connect that way. And a small egoistic part of me thinks that one day, when I'm gone, there might be something left of me here.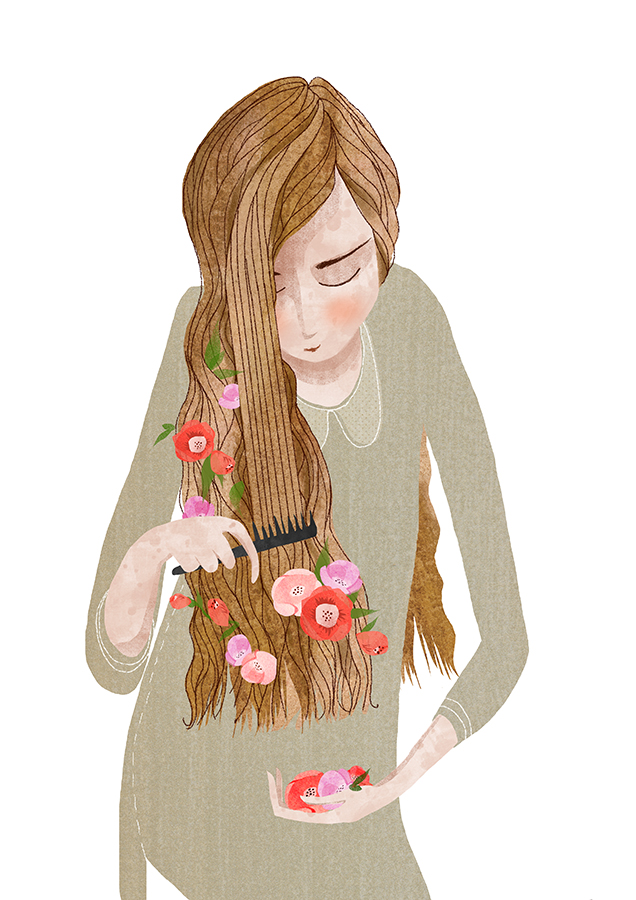 11. Now, tell us a little more about you as a person: what is your favourite food?
I love Sushi and my mum's hearty German cooking.
12. Favourite book?
Uh, there are so many…Hermann Hesse – "Narissus and Goldmund", "Almost French" by Sarah Turnbull (I can relate as an expat), oh – and definitely "The Neverending Story" by Michael Ende, there's so much in it.
13. Favourite genre of music?
I like a bit of everything. Not too aggressive though.
14. What are your hobbies?
Drawing – haha. Hula Hoop dancing in the secure secrecy of our yard, coffee.
15. If you weren't an artist, what would you be?
Lost.