Instagram:
@martinapaukova
Twitter:
@martinapaukova
Website:
www.martinapaukova.com
1. What's your story? Where are you from?
I am originally from Slovakia and currently live and work in London. I've moved here about 8 years ago after studying politics to study graphic design and illustration. So yea, life changing step!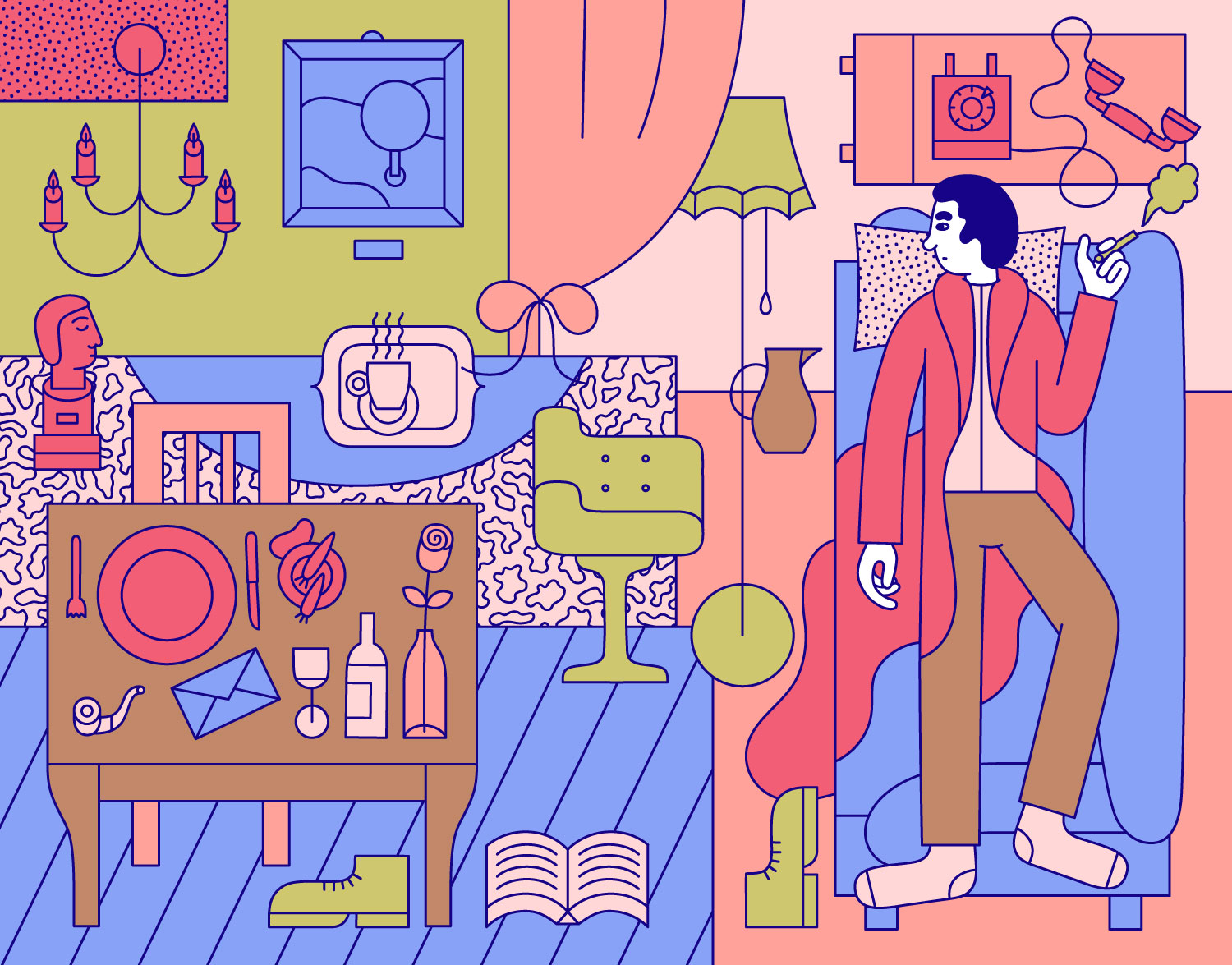 2. Tell us about your aesthetic.
Hmm! I'd describe my work as a flattened reality of sort, very simple and very everyday, rooms, objects, mundane situations. All peppered with lanky awkward characters with often perplexed expressions, going on about their life.
3. What is your favourite medium and why?
It always has been the realm of the digital. My initial drawings happened only on the computer and that has been the case ever since. I did try to spend time with the traditional media but somehow can't get used to loosing the immense flexibility that digital work provides, with stuff like Cmd+Z or colouring options or being able to go back and forth - basically work really fast!
4. What is your artistic process like?
I work mostly commercially so my work starts with the brief - and it is usually while reading that the first visuals pop into my head, stuff like the basic setting of the scene, what is the character doing, where is the pun. What happens next is a very very rough sketch - mostly to figure out the composition. Then I move to the computer where I start with the character in question. And usually once the character is done the whole thing/scene just lits up and comes to life! I fill in the rest of the image and done!
5. Who and/or what inspires your work?
I was thinking about the exact thing recently - it is hard to pinpoint one source! Must be the daily goulash of mini inputs drawn from Instagram, Facebook and other social media combined with whatever my own persona has got to offer when working on a given assignment. Also, I am massive fan of artists like Yuchi Yokoyama, Jamian Juliano-Villani or Patrick Kyle.
6. What role does art play in your life? How does it change the way you view the world?
I guess it is an inevitable part of it! I am coming to studio almost every day, including weekends, somehow it became part of my daily routine! I guess art allows me to channel whatever built-up life pressures good or bad I may suffer from. It also allows me somewhat to forget about the world when and where necessary which can be a good thing!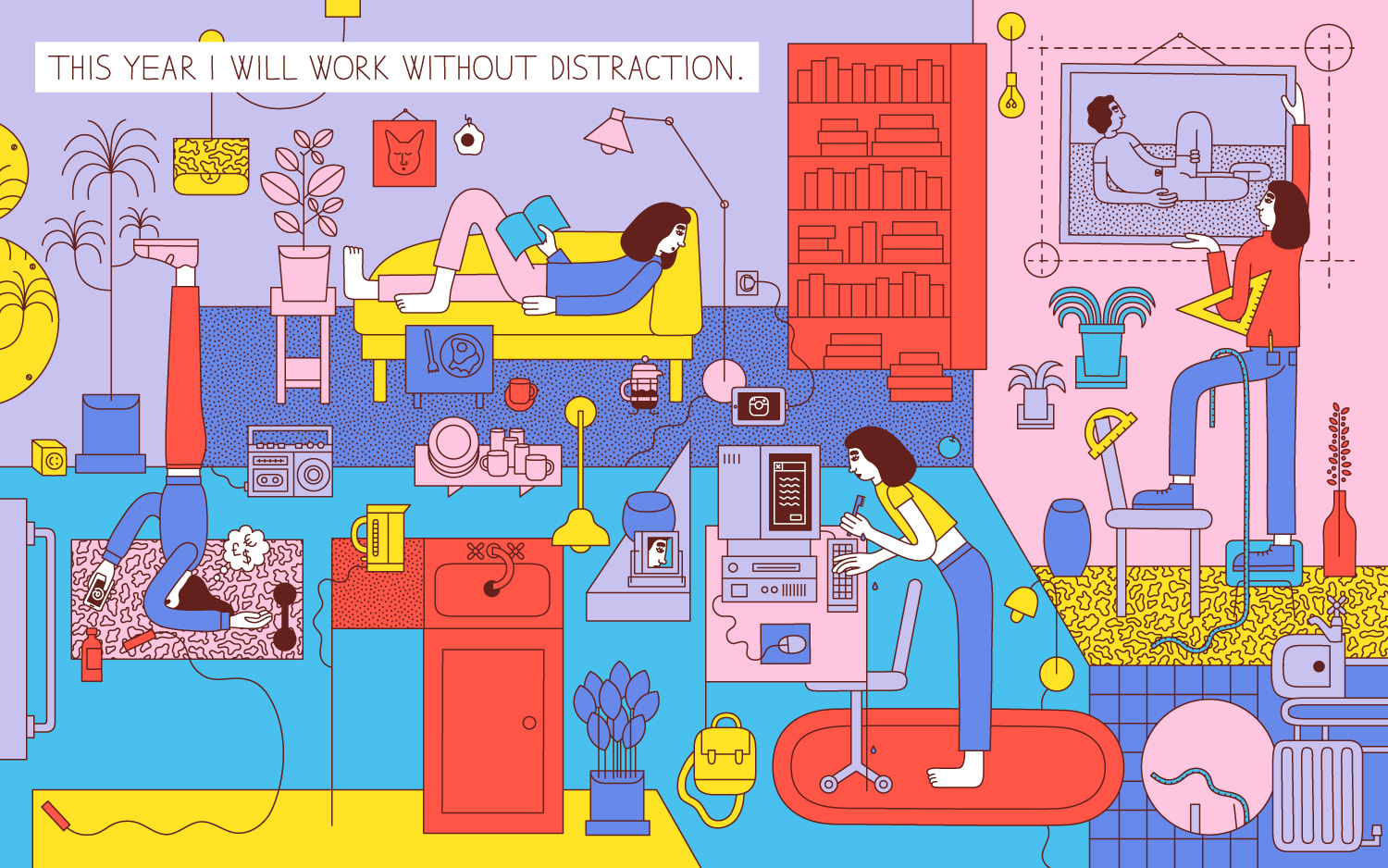 7. Where did you study?
I did politics at Comenius university in Bratislava, then Graphic design at London College of Communication and then Illustration at Camberwell College of Arts.
8. Where do you see yourself in five years? Working in an agency?
Haha good question! Hopefully I will still have a warm relationship with illustration. Also, I may do more teaching. Oh, and I defo wouldn't mind seeing myself tapping more into the Virtual Reality (VR) toys. That is such a up and coming toy, amazing possibilities! That would mean more of a 3D illustration, new worlds, new challenges!
9. What about in ten?
Ahaha, even better question! Gosh, no idea! To be honest right now it is rather hard to see beyond the next two, let alone 10! I am really hoping creativity will be part of my life still!
10. What do you hope to achieve with your art?
I don't think there are any concrete goals on the table. It is only now after a few years of practice that I am becoming finally comfortable with the visual language I am using and stuff it allows me to say. The next step may be working on further enhancing it, maybe getting involved with new creative realms (that can be aforementioned VR, or animation, or apparel and other physical objects, God knows!)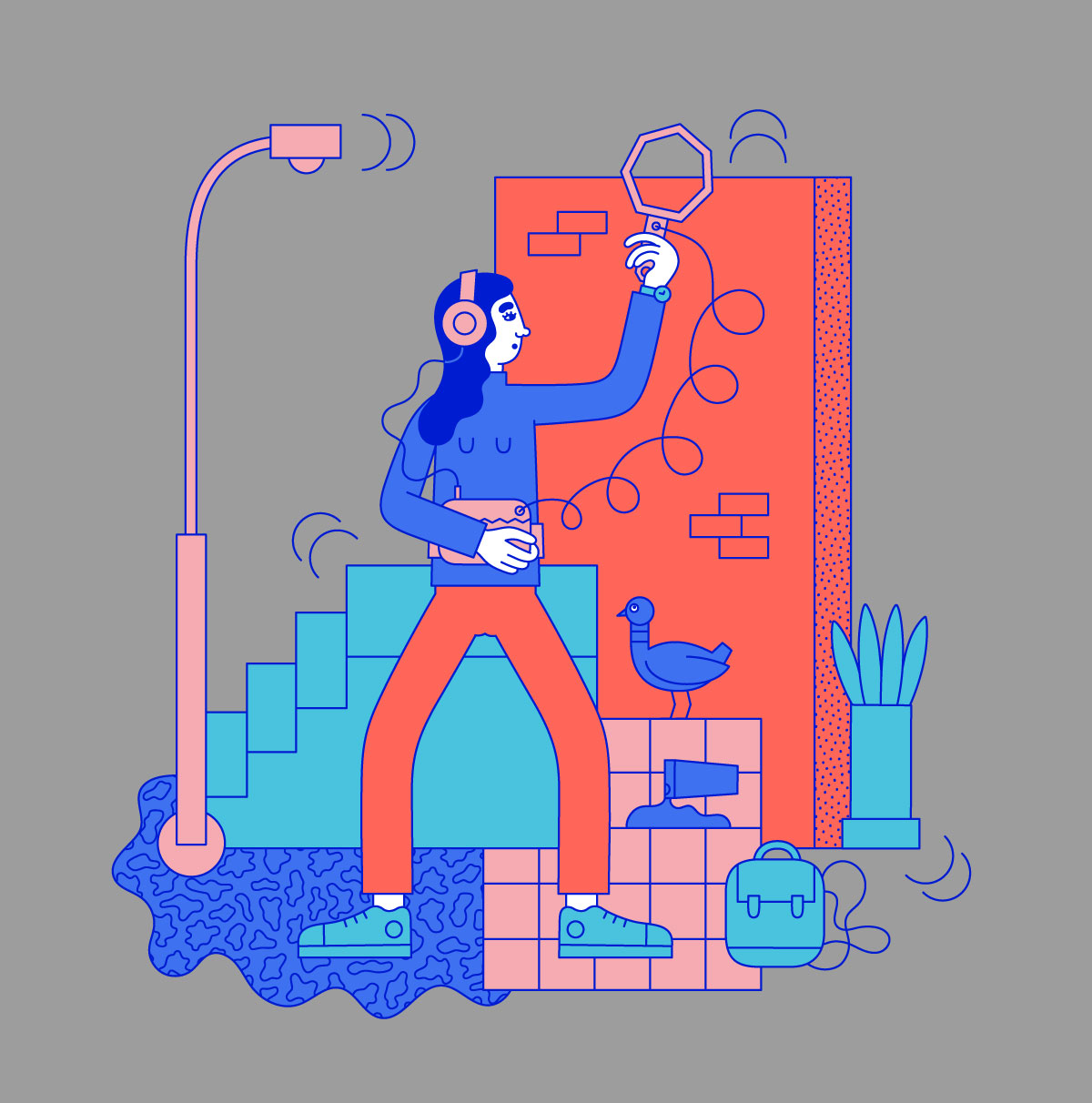 11. Now, tell us a little more about you as a person: what is your favourite food?
Being from Slovakia, I am sucker for a good sourdough bread. And good black coffee. Simple stuff!
12. Favourite book?
Possibly John Updike - Rabbit Run? (basically the whole Rabbit series), then from non-fiction - Otto Bollnow - Human Space.
13. Favourite genre of music?
Electronic, alternative?
14. What are your hobbies?
I don't think I have any! Possibly the usual stuff, music, books, illustration, small daily stuff.
15. If you weren't an artist, what would you be?
No idea! Given my other educational background, possibly some sort of worker in some non-profit organisation or the other.