Instagram:
@martinnne_
1. What's your story? Where are you from?
I'm a 24-year-old French girl who lives in Nantes, on the west side of France. As a child, I was often in front of the TV and I knew the commercials by heart, my sensitivity for the audiovisual was announced. While studying graphic design, I became passionate about it and began to explore the wonderful world of illustration and motion design. In my story, I was lucky enough to have had some great experiences! It all started with an advertising agency. It was my first experience, wanting to do advertising, I was very happy because it taught me that I finally preferred graphic design and illustration. Then I went to the motion design studio Doze Studio where I added a string to my bow by learning project management. It served me well when I started freelancing! Another experience was my civic service as a graphic designer in a cultural place dedicated to dance, the SEPT CENT QUATRE VINGT TROIS. These 8 months spent with such human and true people taught me a lot, both professionally and personally. Thanks to my experiences as a graphic designer, motion designer and project manager, I was recruited in the motion design Blackmeal where I have been working for almost 2 years now. In the same year of my recruitment, I joined the volunteer staff of the motion design festival Motion Motion, in Nantes as a communication officer. That's my story, I'm a little Swiss army knife! Je suis une petite française de 24 ans qui vit à Nantes, sur la côté Ouest de la France. Enfant, j'étais souvent devant la TV et je connaissais les publicités par cœur. Ma sensibilité pour l'audiovisuel était annoncée. En faisant des études de design graphique, je me suis passionnée pour celui-ci et j'ai commencé à explorer le monde merveilleux de l'illustration et du motion design. Dans mon parcours, j'ai eu la chance d'avoir eu de superbes expériences ! Tout a commencé en agence de publicité. C'était ma première expérience, voulant faire de la publicité, j'étais très contente car cela m'a appris que je préférais finalement le design graphique et l'illustration. Ensuite, j'ai été dans le studio de motion design Doze Studio où j'ai ajouté une corde à mon arc en apprenant la gestion de projet. Cela m'a bien servi quand je me suis lancée dans le freelance ! Une autre expérience a été celle de mon service civique en tant que designer graphique dans un lieu culturel dédiée à la danse, le SEPT CENT QUATRE VINGT TROIS. Ces 8 mois passés au côté de personnes si humaines et si vraies m'ont beaucoup appris, autant professionnellement que personnellement. Grâce à mes expériences de design graphique, motion designer et chef de projet, j'ai été recrutée dans le studio de motion design Blackmeal dans lequel je travaille actuellement depuis bientôt 2 ans. La même année de mon recrutement, j'ai intégrée l'équipe bénévole du festival Motion Motion à Nantes en tant que chargée de communication. Voilà pour mon histoire, je suis un petit couteau suisse!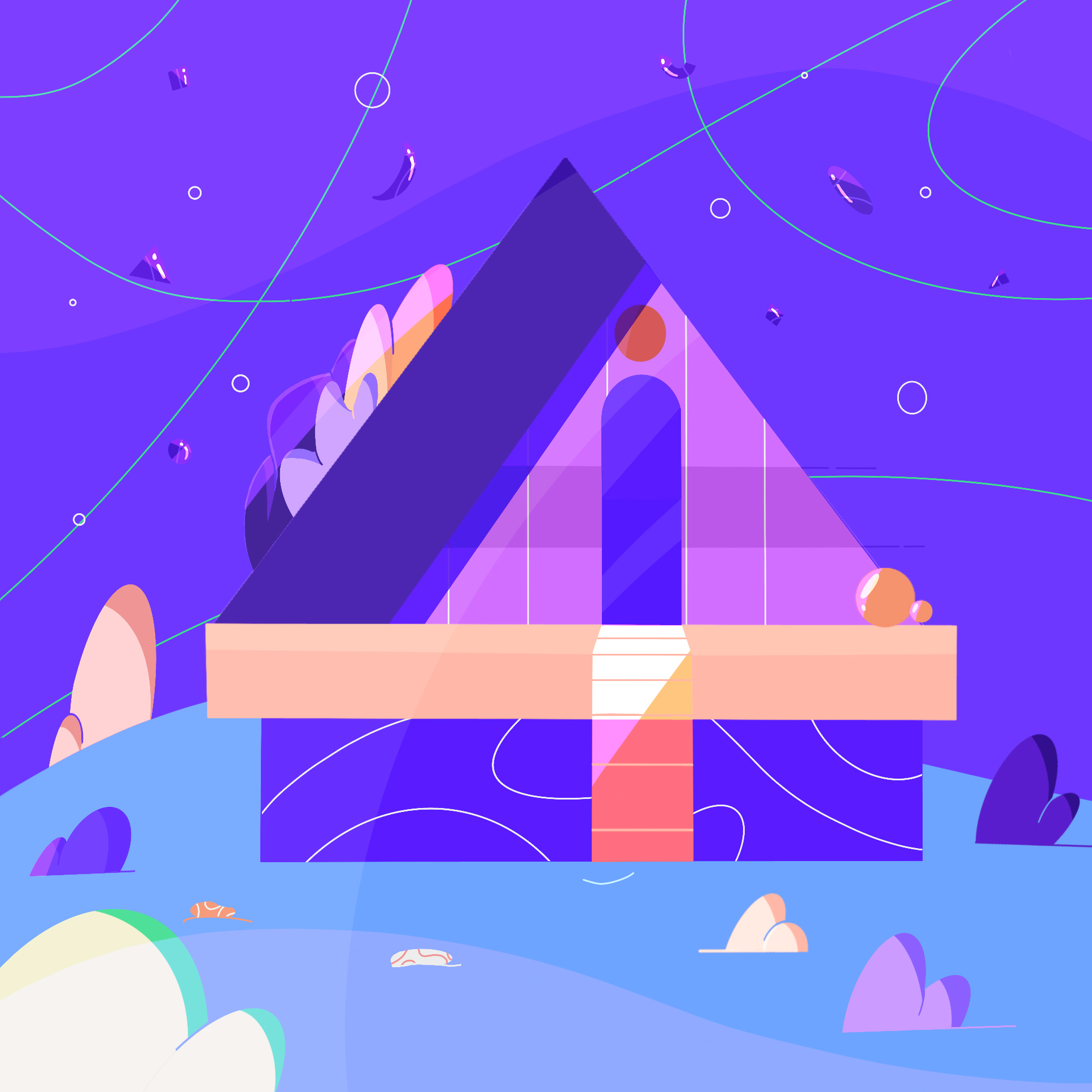 2. Tell us about your aesthetic.
It's always a bit complicated to answer this question ahah! I like to compose my work with the colorimetric palette, textures, patterns while playing with the main and secondary elements coming from different universes, real and unreal. C'est toujours un peu compliqué de répondre à cette question ahah! J'aime composer mon travail avec la palette colorimétrique, les textures, les motifs tout en jouant avec les éléments principaux et secondaires venant d'univers différents, rééls comme iréels.
3. What is your favourite medium and why?
I draw on Procreate for illustration and I'm totally in love with it. The feeling of the pen is just perfect, everything is simpler, more practical, faster and more beautiful! For the practical aspect of the vector, I use Illustrator and After Effects for animation. Je dessine sur Procreate pour l'illustration et j'en suis totalement fan. Le ressenti du pen est juste parfait, tout est plus simple, plus pratique, plus rapide et plus beau! Pour l'aspect pratique du vectoriel, j'utilise Illustrator et After Effects pour l'animation.
4. What is your artistic process like?
For every new project, whether it's an illustration or a motion design film, the very first thing I do is think about the idea. I put words to it, make a sketch and even a script for a motion film. Once the concept is established, I turn to the graphic aspect and look for visual references that will help me find the style I'm going to be inspired by. Then, I move on to the creation of the illustration and animation for the motion design, without forgetting the primordial choice of music. Pour chaque nouveau projet, que ce soit une illustration ou un film en motion design, la toute première chose que je fais est de penser à l'idée. J'y pose des mots, j'en fais un croquis et même un script pour un film en motion. Une fois que le concept est établi, je me tourne vers l'aspect graphique et cherche des références visuelles qui vont m'aider à trouver le style duquel je vais m'inspirer. Ensuite, je passe à la création de l'illustration et à l'animation pour le motion design, sans oublier le choix primordial de la musique.
5. Who and/or what inspires your work?
My work is largely inspired by current trends with an affinity, particularly for the Hispanic style. I love minimalism and I try to go beyond this good feeling to explore new horizons. I love furniture, product design, architecture and above all everything that touches the cosmic universe! There are a lot of artists that inspire me and that I admire, especially for their unique universes! Here is a little list of incredible artists including Sarah Beth Morgan (@wonderfall), Sofie Lee (@sofieleeya), Bulma (@bulmaillustrates), Lisa Maria Prantl (@lisamariaprantl), Ilona Rybak (@rybaki), Xoana Herrera (@xoana.herrera) Catarina Alves (@itsacat.studio), Linn Fritz (@linnfritz), Bang Sangho (@bang.sang), Lena Vargas (@lenalaballena), Sophie Lebel (@olliebrius), Mathieu Le Berre (@matteyyy_), Etienne Bauquin (@etiennebauquin), Carlos Mario (@meme_illustration), Max Mörtl (@max_moertl), La Boca (@la_boca_)! The design studios I'm madly in love with are Oddfellows, Nerdo, Illo, Ordinary Folk, Buck and Six'N'Five. Mon travail s'inspire en grande partie des tendances actuels avec une affinité particulièrement pour le style hispanique. J'aime énormément le minimalisme et j'essaye de dépasser ce bon feeling pour explorer de nouveaux horizons. J'adore le mobilier, le design de produit, l'architecture et surtout tout ce qui touche à l'univers cosmique ! Il y a énormément d'artistes qui m'inspirent et que j'admire, surtout pour leurs univers uniques ! Voici une petite liste d'artistes incroyables dont Sarah Beth Morgan (@wonderfall), Sofie Lee (@sofieleeya), Bulma (@bulmaillustrates), Lisa Maria Prantl (@lisamariaprantl), Ilona Rybak (@rybaki), Xoana Herrera (@xoana.herrera) Catarina Alves (@itsacat.studio), Linn Fritz (@linnfritz), Bang Sangho (@bang.sang), Lena Vargas (@lenalaballena), Sophie Lebel (@olliebrius), Mathieu Le Berre (@matteyyy_), Etienne Bauquin (@etiennebauquin), Carlos Mario (@meme_illustration), Max Mörtl (@max_moertl), La Boca (@la_boca_) ! Les studios de design dont je suis folle amoureuse sont Oddfellows, Nerdo, Illo, Ordinary Folk, Buck et Six'N'Five.
6. What role does art play in your life? How does it change the way you view the world?
Art has clearly opened my mind. It is now an integral part of my daily life. The most obvious change is that it has literally changed my view of the world. Everything I see is not just an object or space, it's forms. Associations of forms that work and have been designed to work together. Many designers will agree that it also happens to have professional training also translates into frustration when we see a misalignment ahah! It has also changed my view of things, with more sensitivity to culture, to contextual issues. As Obi-Wan tells Luke: "you will learn that much of the truth we hold dear depends primarily on our point of view". L'art m'a clairement ouvert l'esprit. Il fait maintenant parti intégrante de mon quotidien. Le changement le plus flagrant, c'est qu'il a littéralement changé ma vision du monde. Tout ce que je vois n'est pas uniquement un objet ou un espace, ce sont des formes. Des associations de formes qui fonctionnement et qui ont été pensées pour fonctionner ensemble. Beaucoup de designers seront d'accord de dire qu'il arrive aussi d'avoir des déformations professionnelles qui se traduisent par la frustration quand nous voyons un mauvais alignement par exemple ahah! Cela a aussi changé ma vision des choses, avec davantage de sensibilité envers la culture, les enjeux contextuels. Comme Obi-Wan le dit à Luke : " tu apprendras que beaucoup de vérités auxquelles nous tenons dépendent avant tout de notre propre point de vue."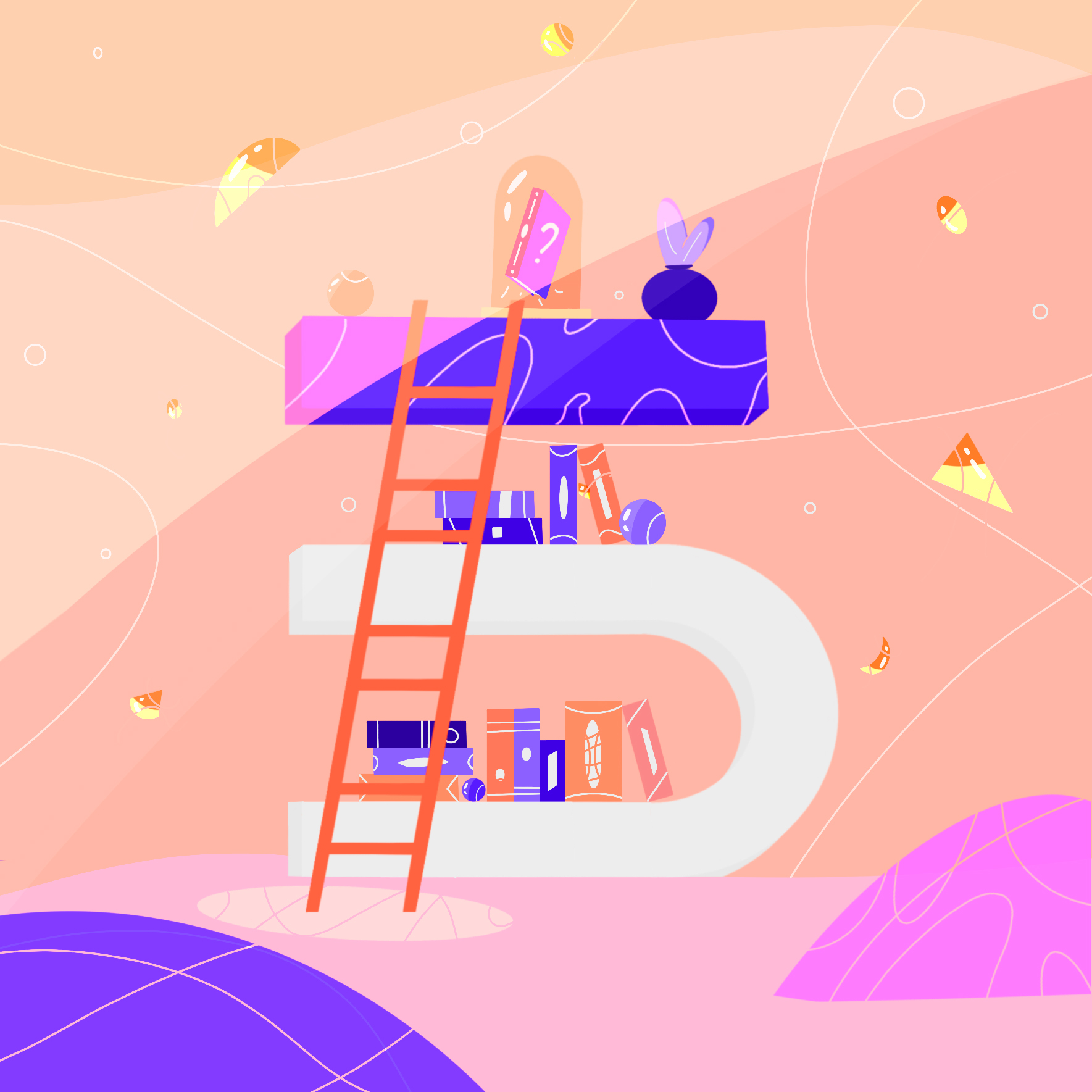 7. Where did you study?
I am finalizing my Master's degree in graphic and motion design at the e-artsup graduate school in France. This school has allowed me to meet both incredible professional contributors thanks to whom I am where I am today. It is also here that I met my classmates, who have become my friends and my talented lover, as passionate as I am. Je finalise mon Master en design graphique et motion design à l'école supérieure e-artsup, en France. Cette école m'a permise de rencontrer à la fois des intervenants professionnels incroyables grâce à qui j'en suis là aujourd'hui. C'est aussi ici que j'ai rencontré mes camarades, devenus mes amis et mon talentueux copain, aussi passionnés que moi.
8. Where do you see yourself in five years?
In another part of the world! I love to travel and I would like to have the experience of living in a country other than France. As an artist, I think it is important to be inspired by other cultures and customs to broaden your open-mindedness. Dans un autre coin du monde ! J'adore voyager et j'aimerai avoir l'expérience de vivre dans un autre pays que la France. En tant qu'artiste, je pense qu'il est important de s'inspirer d'autres cultures et coutumes pour élargir son ouverture d'esprit.
9. What about in ten?
Ten years from now... I'd like to be able to carry out ethical and cultural projects like music videos and titles on a daily basis. What's important to me is to contribute to the world. I like the aesthetic aspect of design, but I'm in love with its scope, with the things it can bring. I would like to be a driver of this movement and make our profession radiate in this direction, both in graphic design and motion design. So I'd like to put something concrete in place to move in that direction... Suspens, there is something in work in progress! ;) Dans dix ans... J'aimerai pouvoir réaliser des projets éthiques et culturels comme des clips, des génériques au quotidien. Ce qui compte énormément pour moi, c'est de contribuer au monde. J'aime l'aspect esthétique du design, mais je suis amoureuse de sa portée, des choses qu'il peut apporter. Je voudrai être actrice de ce mouvement et faire rayonner notre métier dans ce sens, tant dans le design graphique que dans le motion design. C'est pourquoi j'aimerai mettre en place des choses concrètes pour aller dans cette direction... Suspens, il y a quelque chose en work in progress ! ;)
10. What do you hope to achieve with your art?
Like a lot of graphic designers, I would like to find my style. A question I have asked myself a lot: "how do I find my style?", The answer is simple: work. You have to work, develop your graphic culture, work, question yourself, try other things, make mistakes, try again, work, find it! At the moment, I'm experimenting with several graphic styles because I think it's essential in the creative process. Comme beaucoup de designers graphique, j'aimerai trouver mon style. C'est une question que je me suis énormément posée : "comment trouver mon style?". La réponse est simple : le travail. Il faut travailler, développer sa culture graphique, travailler, se remettre en question, tester d'autres choses, se tromper, réessayer, travailler, le trouver ! Pour l'instant, j'expérimente plusieurs styles graphiques car je pense que c'est essentiel dans le processus de création.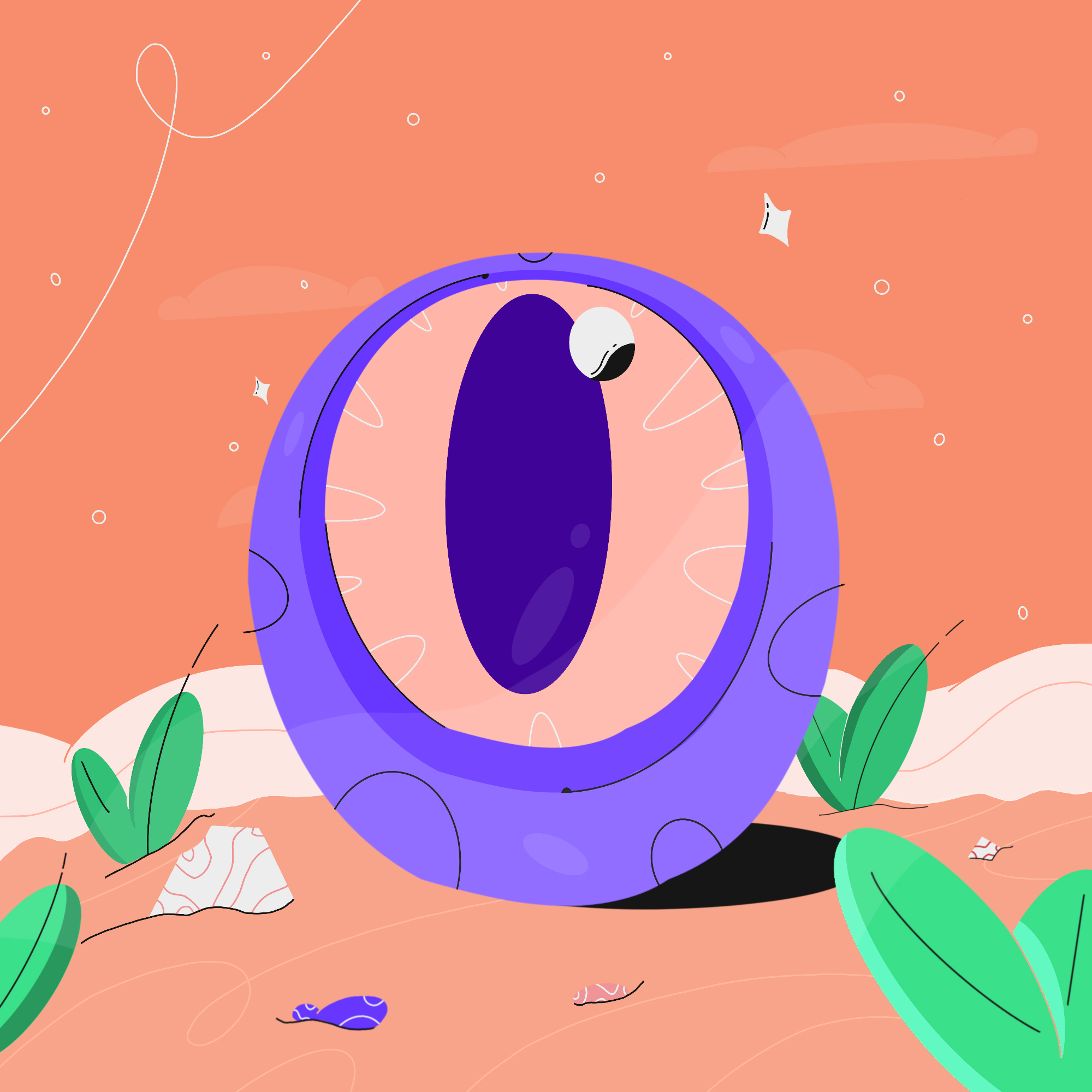 11. Now, tell us a little more about you as a person: what is your favourite food?
I love foreign food: Japanese, Thai, Italian, Indian, Greek, Portuguese... I share a big love with vegetables, especially sweet potatoes and broccoli. For the record, when I was little, my mom asked me what would make me happy for my birthday meal and I answered "broccoli!" Little French tip! The best winter dish: tartiflette! J'adore la nourriture étrangères : japonaise, thaïlandaise, italienne, indienne, grecque, portugaise,... Je partage un grand amour avec les légumes, surtout la patate douce et les brocolis. Pour la petite histoire, quand j'étais petite ma maman m'avait demandé ce qui me ferait plaisir pour mon repas d'anniversaire et j'avais répondu "des broccolis !". Petit tip français ! Le meilleur des plats d'hiver : la tartiflette !
12. Favourite book?
I was a bookworm when I was a kid, and when I was a teenager, I quit completely. I recently resumed, with great pleasure. Since then, I haven't stopped! So, the choice is complicated! Perhaps the profound novel "The Truth about the Harry Quebert Affair" by Joel Dicker. Currently, I'm reading "The Last of the Yakuzas" by Jake Adelstein, after finishing his first book "Tokyo Vice". It's a great discovery! It's quite funny because I was in Japan last Christmas and I imagine all the neighborhoods I went through with the filter of the yakuza life! I also love graphic novels! On Instagram, there's Alexandre Laclaverie's incredible @cosmogenese. Petite, j'étais une dévoreuse de livres et à l'adolescence j'ai complètement arrêté. J'ai repris récemment, avec beaucoup de plaisir. Depuis je ne m'arrête plus ! Le choix est dur ! Peut-être le profond roman "La vérité sur l'affaire Harry Quebert" de Joël Dicker. Actuellement, je lis "Le dernier des yakuzas" de Jake Adelstein, après avoir fini son premier livre "Tokyo Vice". C'est une belle découverte ! C'est assez marrant parce que j'ai été au Japon à Noël dernier et j'imagine tous les quartiers que j'ai traversé à travers le prisme de la vie des yakuzas ! J'adore également les BDs et romans graphiques ! Sur Instagram, il y a notamment l'incroyable @cosmogenese d'Alexandre Laclaverie.
13. Favourite genre of music?
It depends at lot on the periods, it's quite varied! I love alternative and underground hip-hop, soul, jazz, blues, 70's rock like Supertramp, more modern rock with The XX, but also latino and electro chill. Today's poetic French rap touches me a lot with artists like Swing, Moka Boka or Lonepsi. And my little weakness: the 80's and 2000's! Cela dépend beaucoup des périodes, c'est assez variés ! J'adore le hip-hop alternatif et underground, la soul, le jazz, le blues, le rock des 70's comme Supertramp, le rock plus actuel avec The XX, mais aussi le latino et l'electro chill. Le rap français poétique d'aujourd'hui me touche beaucoup avec des artistes comme Swing, Moka Boka ou Lonepsi. Et mon petit faible : les années 80 et 2000 !
14. What are your hobbies?
Travel, illustration, photography and running! Le voyage, l'illustration, la photographie et la course à pied!
15. If you weren't an artist, what would you be?
If I wasn't an artist, I'd want to be a "nose" and create perfumes! Si je n'étais pas une artiste, je voudrai être nez et créer des parfums!