Instagram:
@martynawojciksmierska
Twitter:
@martyna_wu
Facebook:
www.facebook.com/martynawojciksmierska
Behance:
www.behance.net/martynawojcik
Tumblr:
martynawojcik.tumblr.com
1. What's your story? Where are you from?
I was born in 1985. I am a graphic designer and illustrator from Poland. I live and work in Warsaw.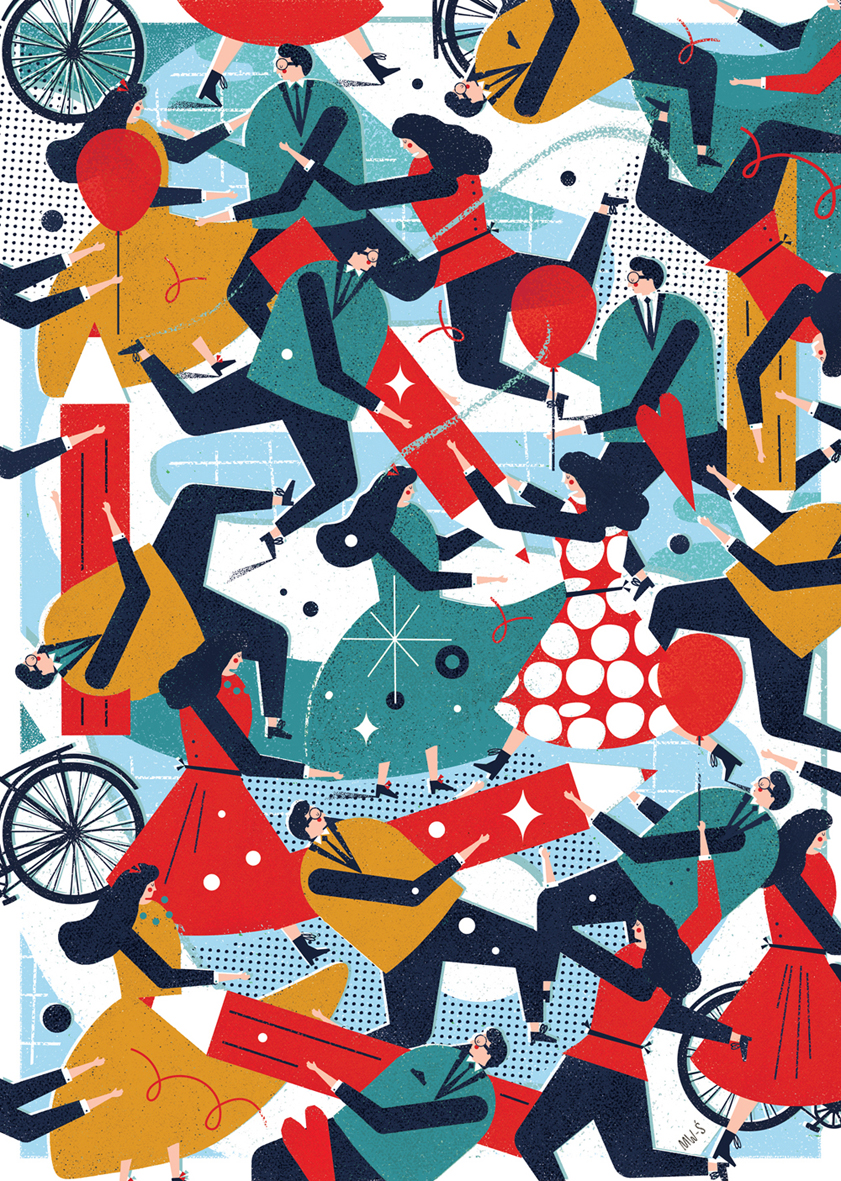 2. Tell us about your aesthetic.
My work is evolving all the time, I am still looking for the perfect form of expression, I sketch, draw, take notes. Some of my illustrations show the tendency to a form geometrization. Moreover, I like playing with composition and perspective a lot, I deform it on purpose. I try to find the balance between the colour, texture (Textures and patterns are very important elements in my works. I believe that they vitalize my illustrations, complement them. They are very important.)
3. What is your favourite medium and why?
I value classical art and graphics very much. Perhaps that is why my illustrations look like printmaking, although everything is created in the computer by means of digital media. I create textures, layers' shifts and unequal colours. I like graphics to have texture and depth very much.
4. What is your artistic process like?
While preparing illustrations for articles I always first familiarize myself with the text, sometimes I read it a few times to find out the key, which will be used to build the entire narration. At the same time I make some notes and simple sketches with ideas. I immediately start working at the computer. I draw particular elements which need to be present in my illustration. Then I start working at their texture and then I reach the composition phase – this stage of work is the best, it is a play (I usually create many variants of my illustrations and I have problems choosing the best one). Of course, the best situation is when I have a few days to prepare an illustration and I can peacefully create my world and take pleasure from drawing.
5. Who and/or what inspires your work?
Surrealistic and symbolic painters, whose works are full of ideas, metaphors and symbols, it always influenced my works. I appreciate the Cubist works very much because I like the tendency to a form of geometrization.
6. What role does art play in your life? How does it change the way you view the world?
Art and drawing is all my world! I have a lucky because it's my hobby and my job. The art of illustration engulfed me very much.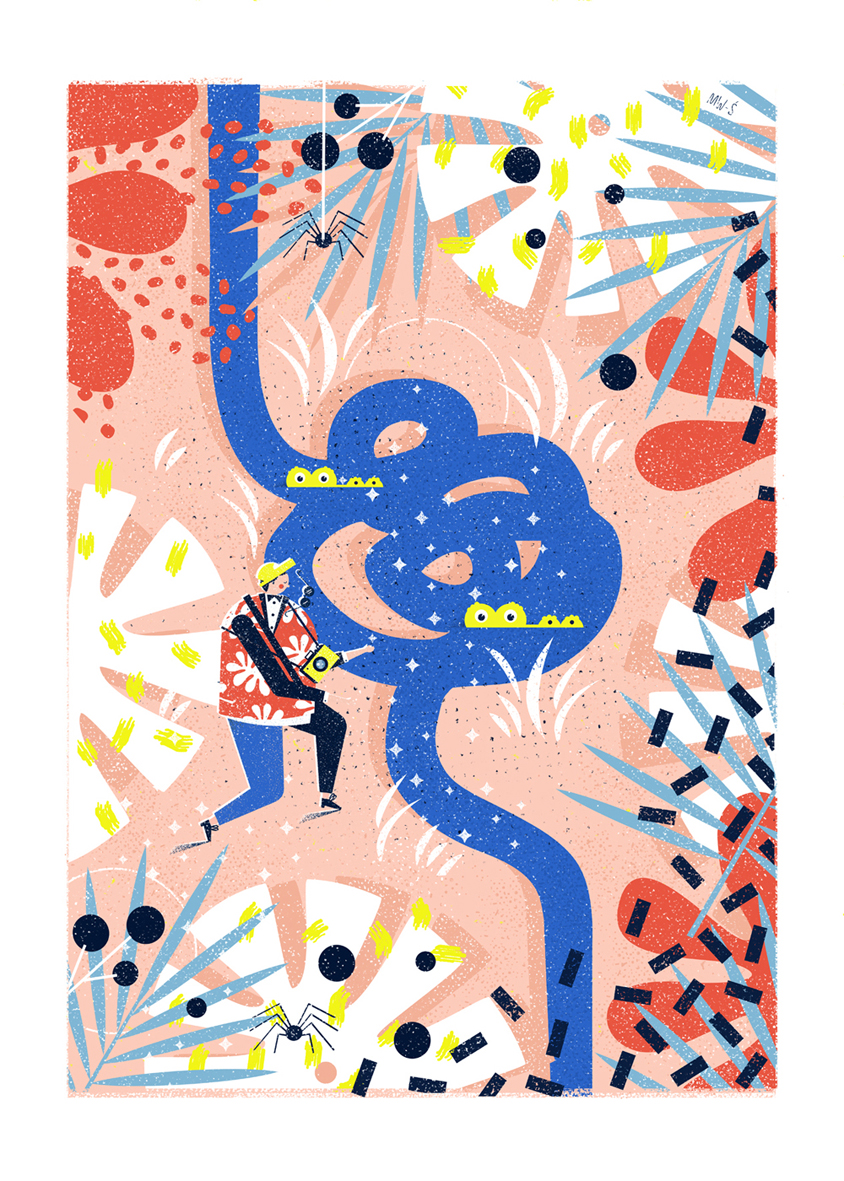 7. Where did you study?
I graduated from the upper secondary school of fine arts, and then I started studying graphic design at the Nicolaus Copernicus University in Torun. I graduated from these studies in 2010.
8. Where do you see yourself in five years?
I still want to run my business and draw illustrations because I really love this job. I have my own business for 6 years so I can draw whatever I want and realize only the most interesting projects.
9. What about in ten?
I still want to be drawing :)
10. What do you hope to achieve with your art?
I wish my art to reach the most possible audience and gained appreciation.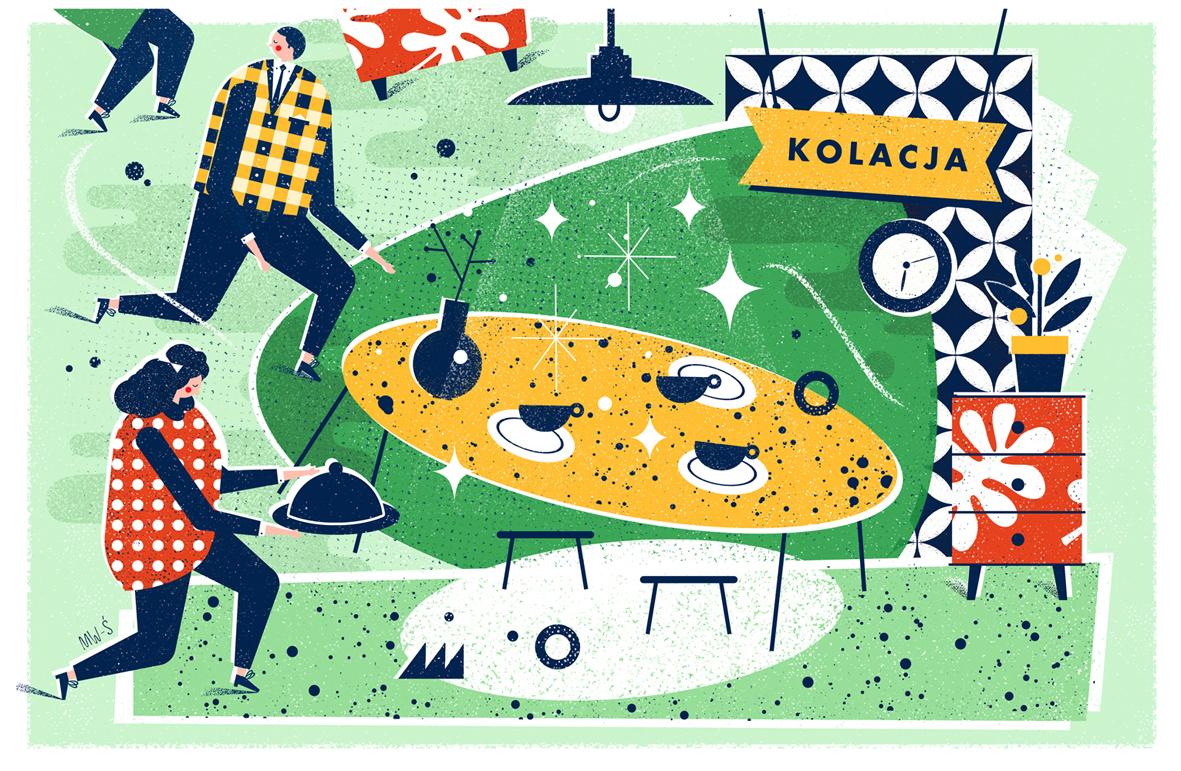 11. Now, tell us a little more about you as a person: what is your favourite food?
I really like meeting with my friends. Spend time talking, listening to music and eating good food. I don't have a favorite food but I like trying something new and maybe home pizzas and seafood :)
12. Favourite book?
I really like reading biographies, my favorites are about: Pablo Picasso and Henri de Toulouse-Lautrec.
13. Favourite genre of music?
When I work I listen to a lot of electronic music.
14. What are your hobbies?
In addition to drawing, I have some small hobbies :) I like to cook for my friends. I have also a small cactus plantation and some of my plants reach about 1.5m!
15. If you weren't an artist, what would you be?
Well, maybe an interior designer or a farmer producing cheese :)