Instagram:
@maryannemoodie
Twitter:
@maryannemoodie
Website:
www.maryannemoodie.com
1. What's your story? Where are you from?
I am an Australian weaver and teacher who has been living in Brooklyn for 4 years. I have 2 little boys and I have recently moved the family back to Melbourne to be closer to family.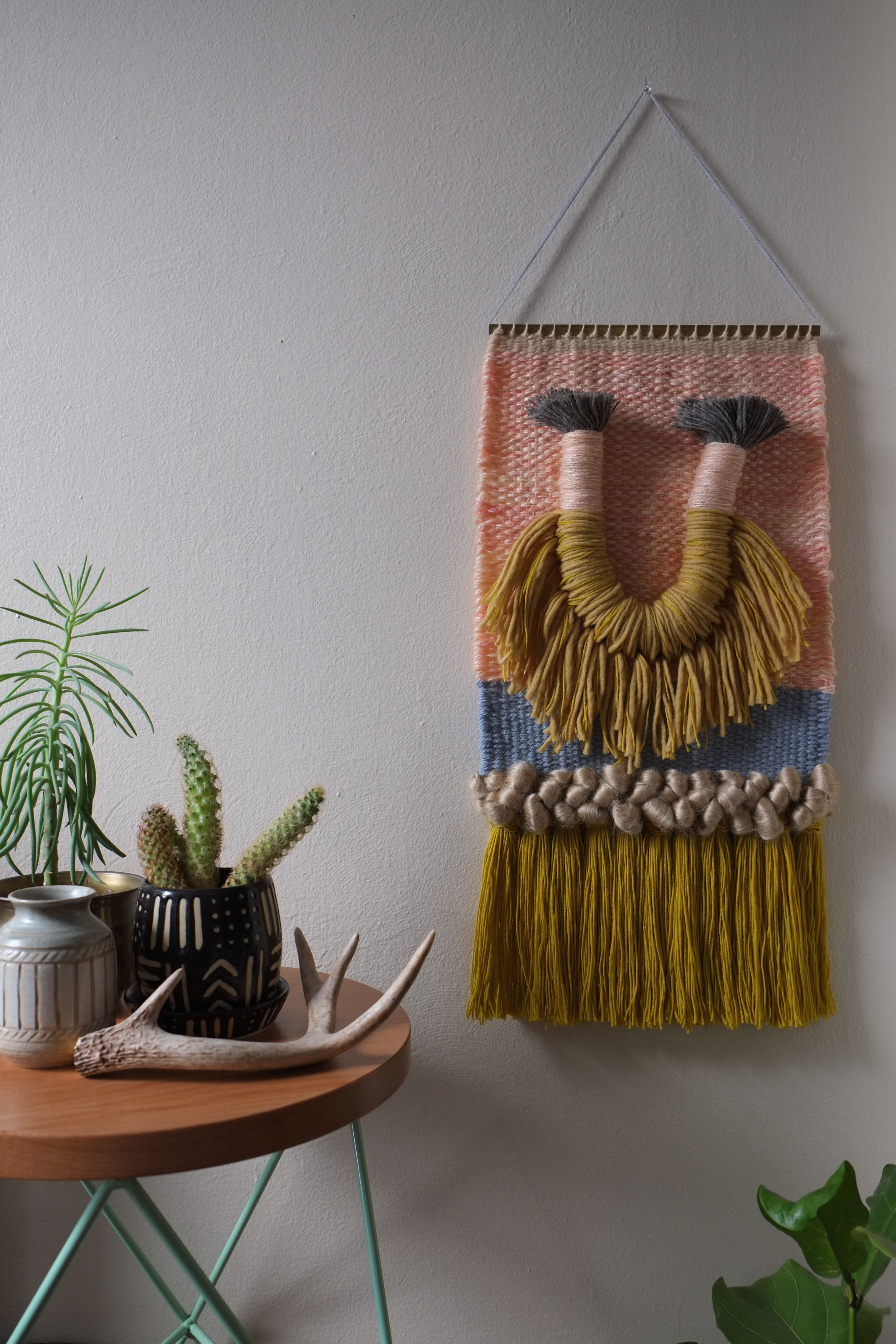 2. Tell us about your aesthetic.
I am a textile artist and i weave using traditional skills and techniques to create very modern and playful shapes and colours.
3. What is your favourite medium and why?
weaving with fibres is like colouring in with threads. It is meditative and helps connect me with my hands and heart.
4. What is your artistic process like?
I usually sketch out a few shapes over the course of a few weeks and then i distill these down to a design. I choose colours and fibres and then warp up my loom. I like to weave and really get into the zone. this allows me to have a conversation of sorts with myself about my art and what i need to think and talk to mysefl about at that moment in time. What am i really feeling about certain parts of my life?
5. Who and/or what inspires your work?
I really draw on my emotions and treat my weaving like art therapy. Giving myself time in this crazy world to think and fell things fully and deeply. To sit quietly with myself and check in.
6. What role does art play in your life? How does it change the way you view the world?
I use art as a meditation. It helps me feel connected to myself and the world. I have a conversation with myself through my art and i hope this connects with my audience.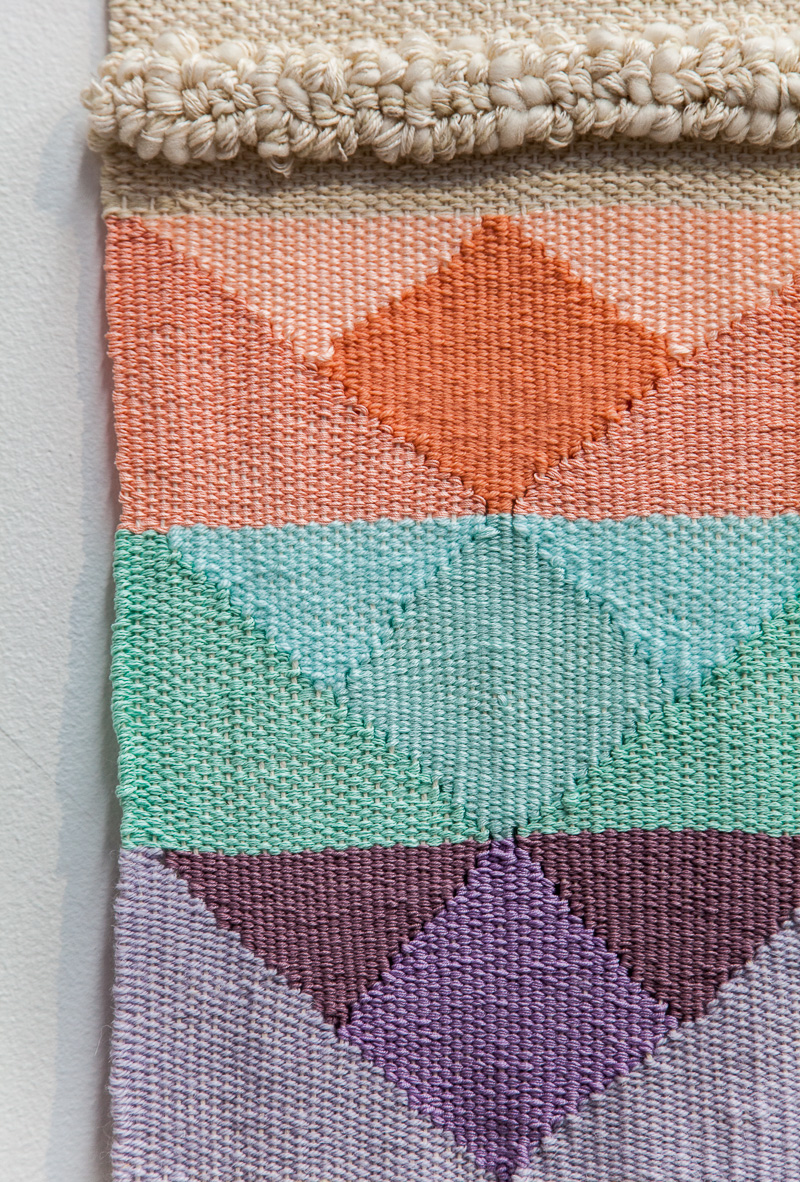 7. Where did you study?
Melbourne University
8. Where do you see yourself in five years?
Connected strongly to my family and friends. Somewhere by the water enjoying my boys. Happiness is the most important part of my life.
9. What about in ten?
As above - i dont make plans really. I just keep checking in with myself and my family that we are all happy. As long as that is cool then we keep floating along. If one of us are not happy, then we change course until we all feel good again.
10. What do you hope to achieve with your art?
A connection with others. A happiness and stillness in life. A creative outlet.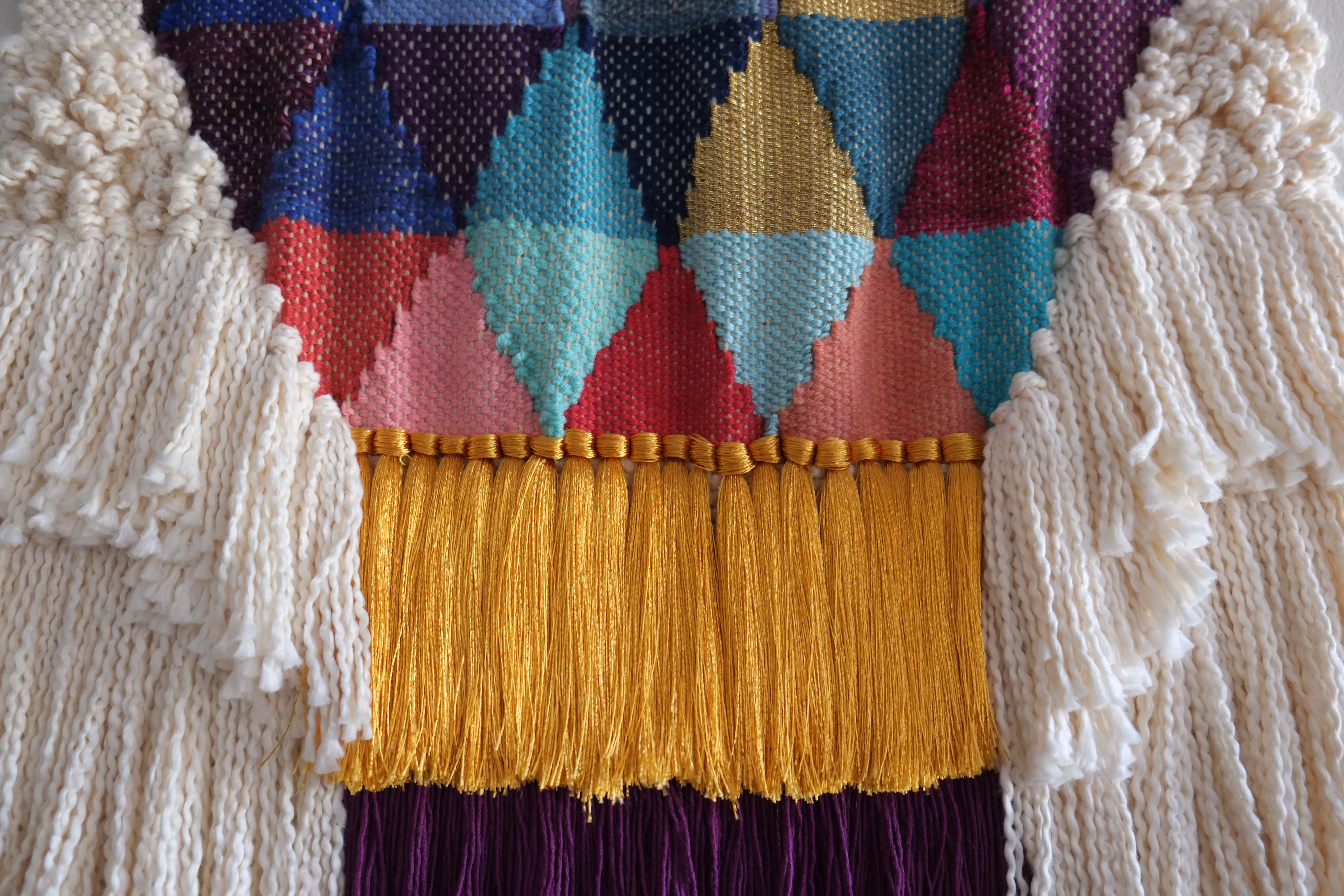 11. Now, tell us a little more about you as a person: what is your favourite food?
Japanese - i love raw fish, rice, pickles, tofu, all of it!
12. Favourite book?
I love anything by Evelyn Waugh.
13. Favourite genre of music?
Disco!
14. What are your hobbies?
eaving is my hobby - it is my work and my passion. I love it.
15. If you weren't a creative, what would you be?
I love to be organised and organise others. Im a real systems girl. So something where i get to put thing into order!