Instragram:
@maryloufaure
Twitter:
@maryloufaure
Facebook:
www.facebook.com/maryloufaureillustration
Website:
www.maryloufaure.com
1. What's your story? Where are you from?
I'm French and have spent my life between Paris and London! I lived in London when I was younger and came back to Paris when I was 14. I studied Graphic Design and Art Direction at a school called L'Esag Pennighen and gained my master's degree there :)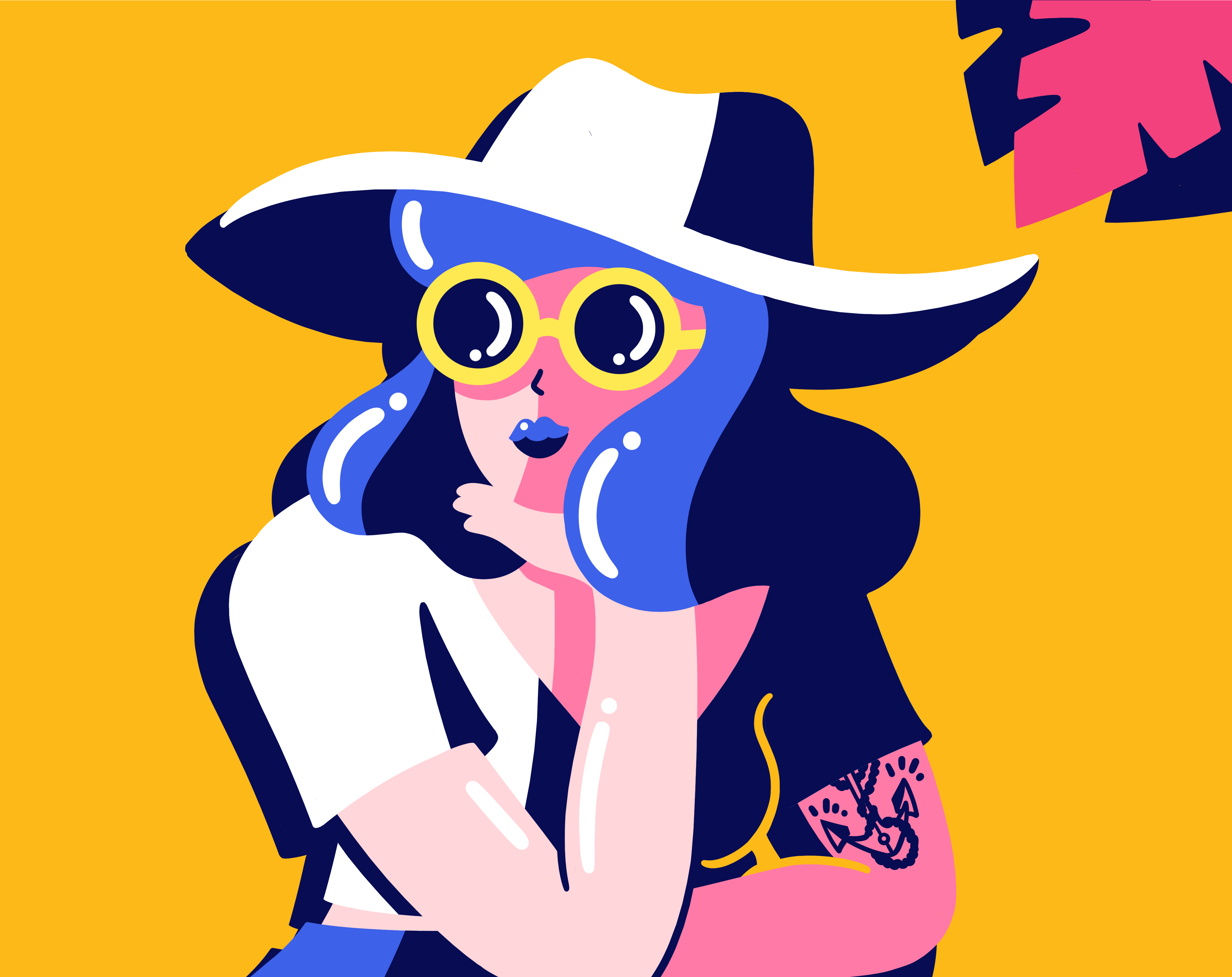 2. Tell us about your aesthetic.
I'm very inspired by the Pop Art movement and I like to use very vibrant colours in a simplistic and restricted way.
3. What is your favourite medium and why?
Well, I don't really paint or anything like that, I'm used to doing everything digitally. I do like to print my work though, and make a product out of it like a notebook, a pin or a patch :)
4. What is your artistic process like?
I sketch out my ideas with a pen and paper. Once I like what I've got, I clean the sketch up and scan it. I'll then work on the colour versions with my graphic tablet using Photoshop or Illustrator.
5. Who and/or what inspires your work?
I've got many painters and illustrators who inspires me, but in terms of ideas, I think general people inspire me the most. I love drawing odd characters with a lot of attitude and I'm often inspired by people I've seen or met :)
6. What role does art play in your life? How does it change the way you view the world?
It has a main role of course :) I love what I do and it really defines me as a person I think. I like to look at ordinary things and represent it in my own way.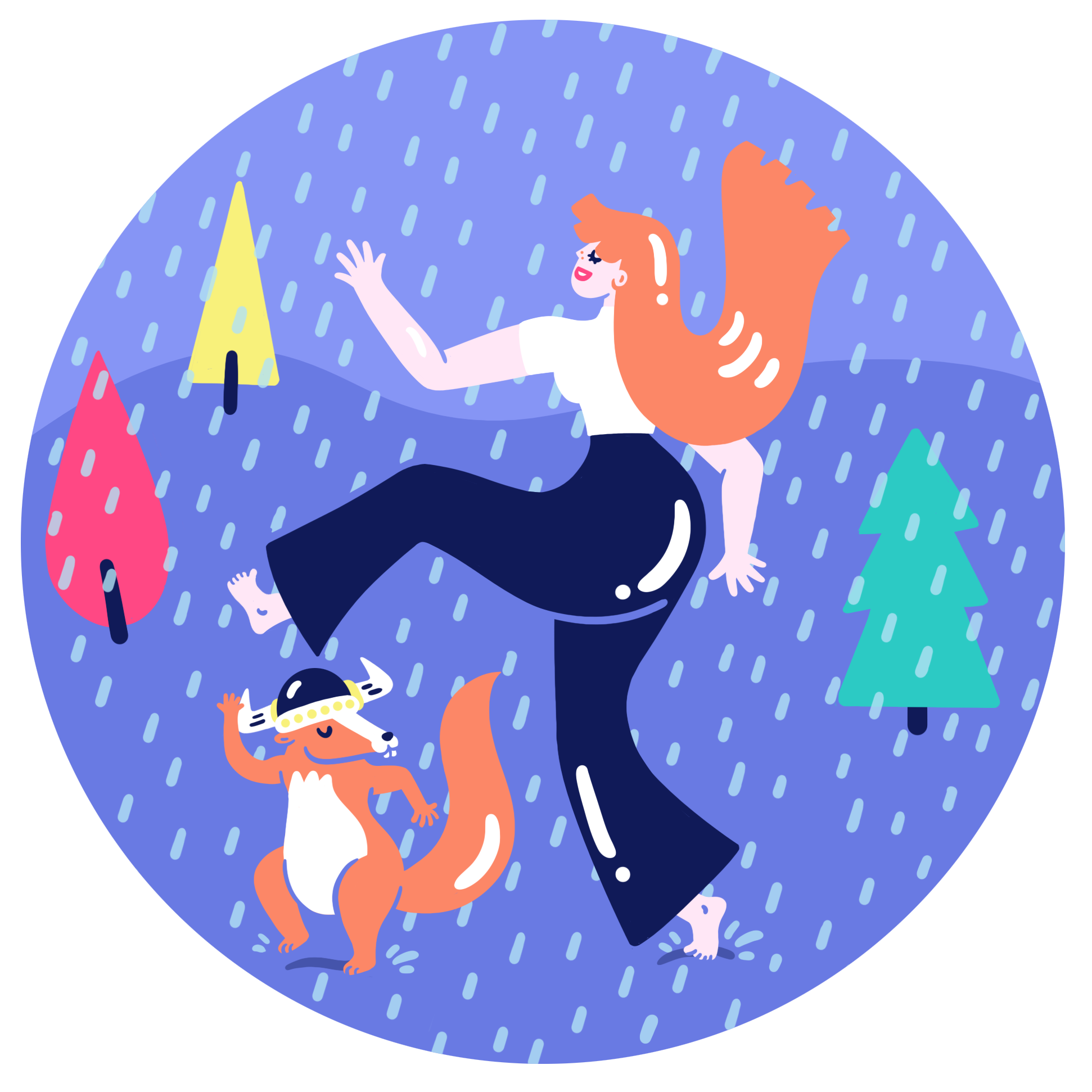 7. Where did you study?
A school in Paris called L'Esage Penninghen!
8. Where do you see yourself in five years? Working in an agency?
Probably not working in an agency :) I think I love freelancing too much! But in 5 years, I'd like to potentially have my own studio and collaborate with other people from the creative industry!
9. What about in ten?
In 10 years…Well, I'm not sure but I reckon I'd like my role to have evolved a bit and have more responsibilities in a project… I would also like to at some point work on a massive project which is my own, and reflects everything that I like and want to express… No idea what that project is at the moment but I've got 10 years to think about it :)
10. What do you hope to achieve with your art?
I think like many artists and illustrators, I'd like my art to have an impact on people's lives. I'd like my work to make them smile or make them feel an emotion of some sort. And I've got a lot of issues that I'd like to talk about through my work, specially when it comes to how people view their bodies and how to feel comfortable in your own skin.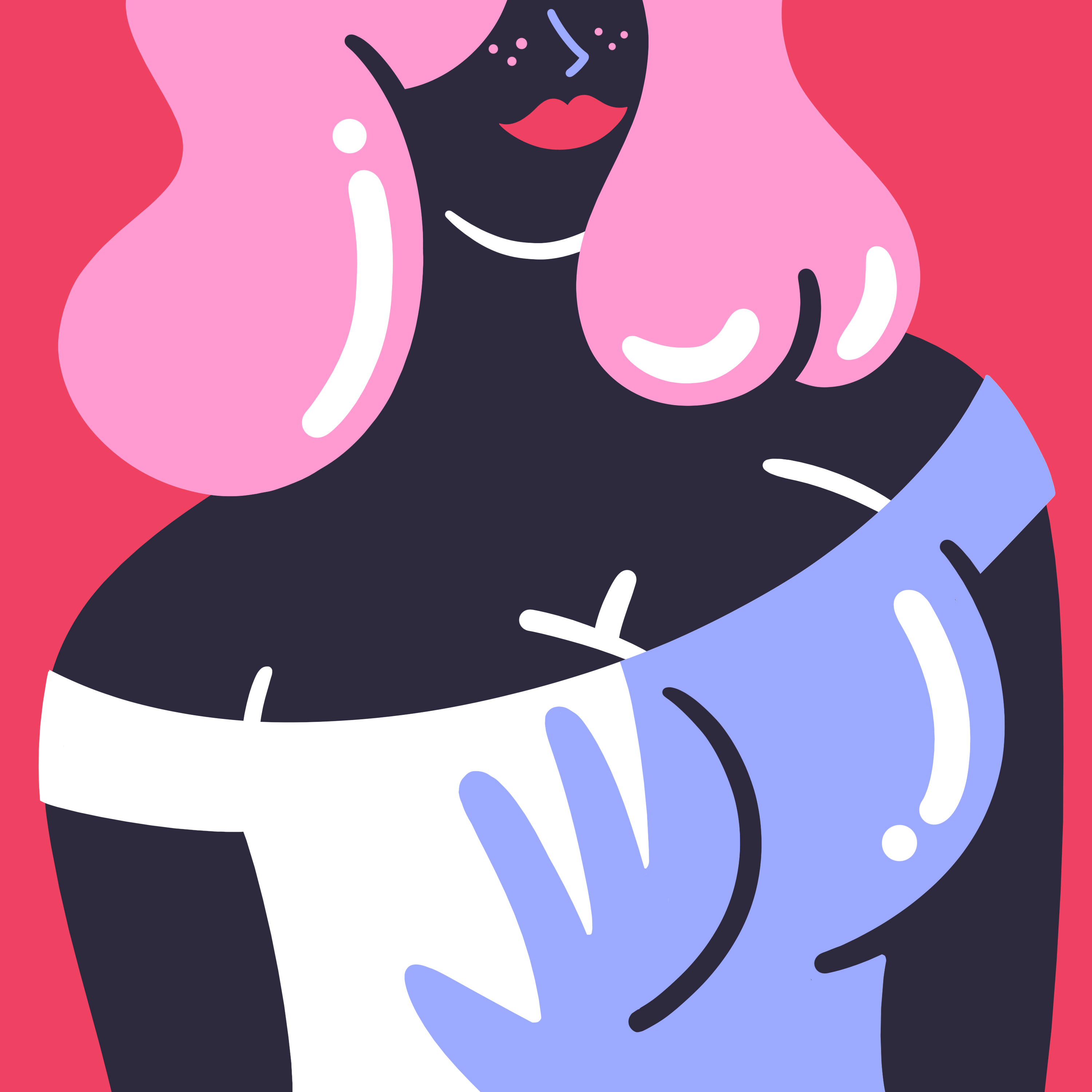 11. Now, tell us a little more about you as a person: what is your favourite food?
Japanese food, for sure!
12. Favourite book?
I loved "Gone Girl". I also recently read a book called "Les derniers jours de nos pères", the story was really beautiful.
13. Favourite genre of music?
Rock, I would say, but I also love Rap and RnB music
14. What are your hobbies?
I played piano for a long time, I need to get back into it :) I love hanging out with my friends to be honest, that's probably my favourite hobby. And Badminton. And Yoga.
15. If you weren't an artist, what would you be?
My boyfriend always tells me I should have been a dancer - not because I dance well (because I really don't) but because I have too much energy and end up jumping around in the flat all the time.