Instagram:
@matildapaperart
1. What's your story? Where are you from?
My name is Matilda Jung. I was born in South Korea, but I spent my childhood and school years in the US, South Africa, and France. I am a freelance paper artist and illustrator, major in graphic design.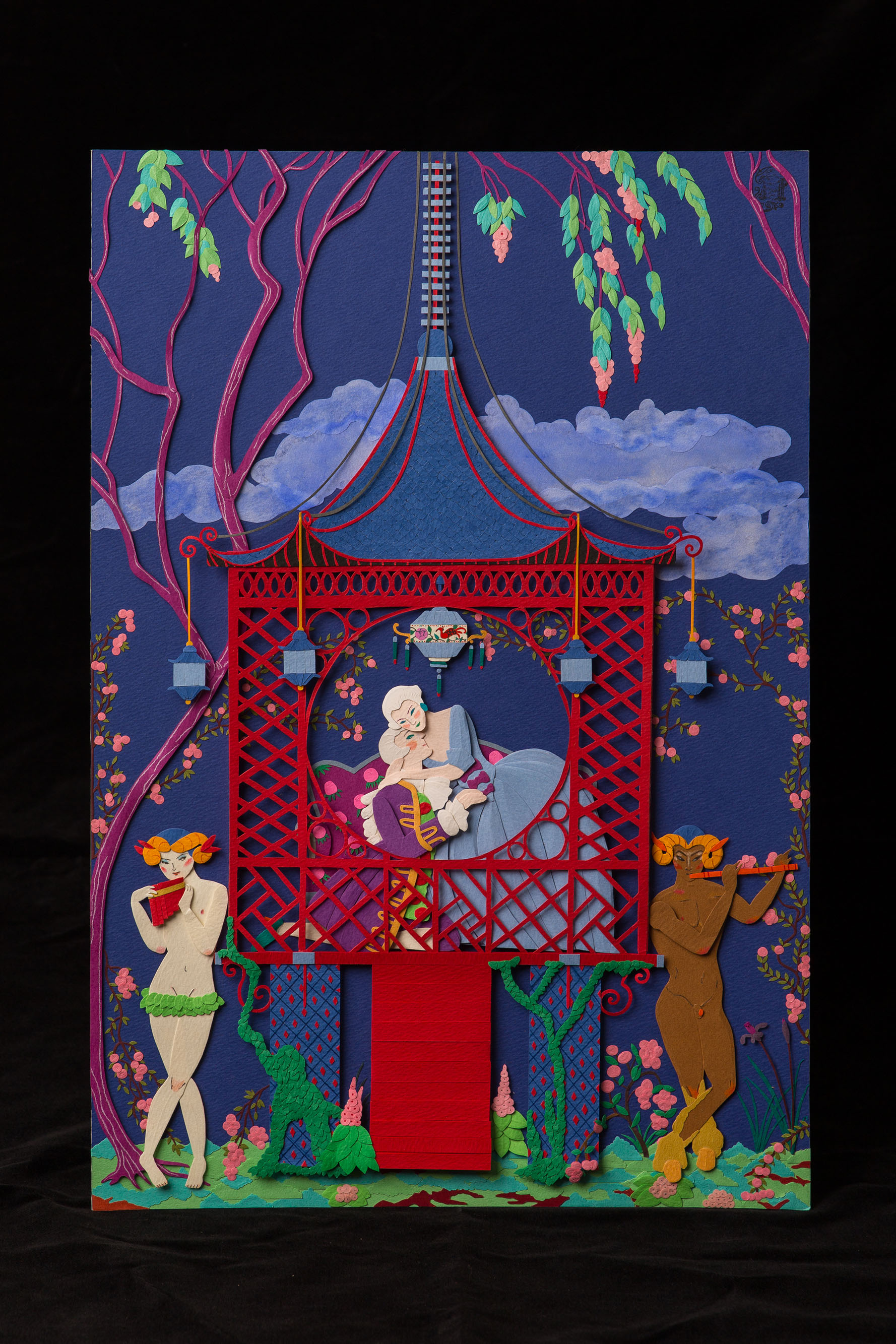 2. Tell us about your aesthetic.
I would like to call my work "Paper Illustrations" because I am not following the traditional way of making paper art. My work is different from paper sculptures. In fact, I'm not a big fan of 3Ds or giving too much depth to my work. I prefer a slightly flat looking result, like paintings. My art is mainly about observations of the world around me, places I have lived, people, culture, nature, animals, and mythology. I love using vivid colors and complicated details.
3. What is your favourite medium and why?
Paper. It's easy to approach, easy to craft, and you can get various colors. I also love color pencils for drawing or when I add details to my paper art.
4. What is your artistic process like?
I always take notes when an idea comes to my mind. My ideas are generally based on my personal memories. I try to relive and visualize the scene, collect photos if I have them, and make idea sketches. I also take a lot of photos with my phone whenever I see something interesting, and I use it as a reference.
5. Who and/or what inspires your work?
My memories, life and surroundings. I am also strongly inspired by Mother Nature and animals, the jungle and tropics, and Africa. Plus, travelling and meeting a new culture, traditional patterns and art, my friends, places I have lived, and people I have met also inspire me. Also Art deco patterns, 30s-40s French illustrations, and mythology inspires me occasionally.
6. What role does art play in your life? How does it change the way you view the world?
Art is a visual diary for me. Life is art. Instead of writing out my experience and philosophy, I draw or make them to express my feelings and thoughts. You can find the beauty of art in everything. In life and death, joy and sadness, and even in darkest and most uncomfortable things.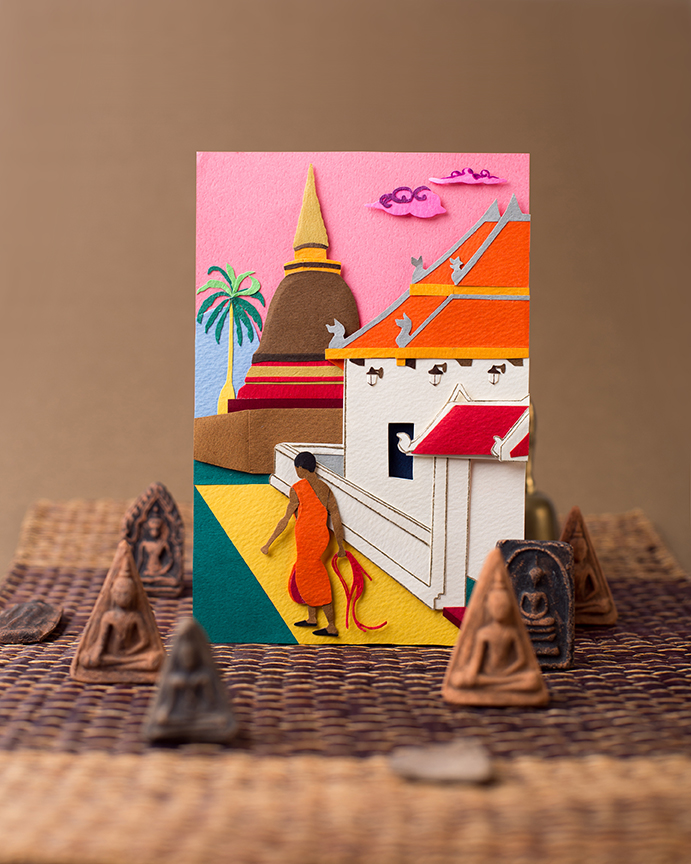 7. Where did you study?
I studied fine arts at a younger age and started studying graphic design in Seoul, South Korea. I didn't graduate.
8. Where do you see yourself in five years?
I am planning to continue and develop my technique for paper art. I want to experiment and try different styles, learn how to make stop motions, do exhibitions and commissions.
9. What about in ten?
I hope to live in a different country again. Maybe back in Paris? And still continuing paper art.
10. What do you hope to achieve with your art?
Nothing too big or serious. I want people to feel what I see, and to be entertained.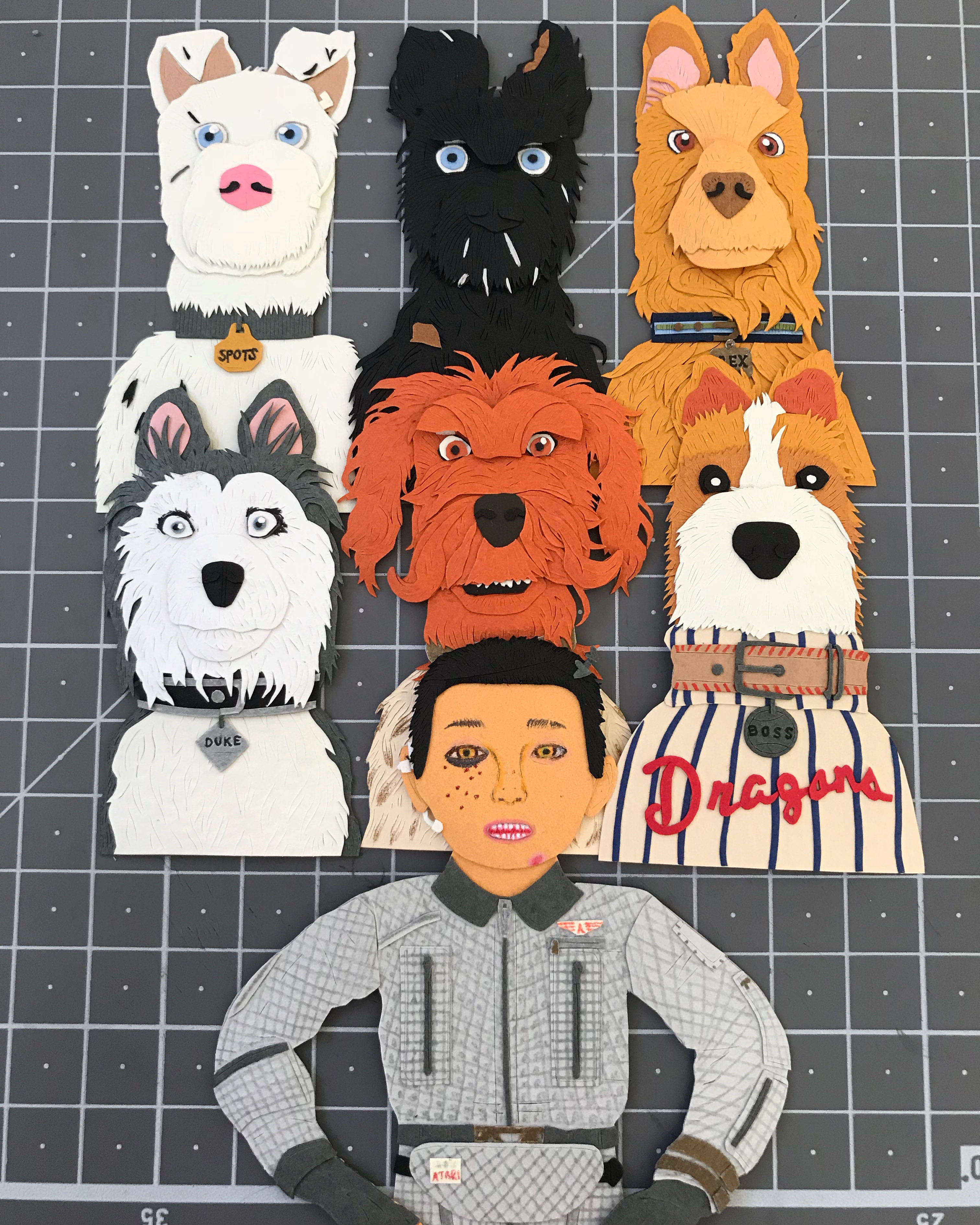 11. Now, tell us a little more about you as a person: what is your favourite food?
Vietnamese rice noodles. I can eat it every day.
12. Favourite book?
Not a reading book, but I just love Karl Blossfeldt's photography book by Taschen. I look at it every time I'm feeling sad.
13. Favourite genre of music?
All kinds. It depends on my mood. Jazz, Blues, Bosa Nova, Classic, Rock, Ska, Electronic, etc.
14. What are your hobbies?
Doing nothing. Chilling with my friends. Going to my friend's band gigs, getting new tattoos, and supporting local scenes.
15. If you weren't an artist, what would you be?
I love nature and animals, so maybe something related to nature?