Instagram:
@matt.booker1
Website:
www.mattbooker.co.uk
1. What's your story? Where are you from?
Hello! My name's Matt and I'm from a small city in the midlands of England called Peterborough. But for the last few years I've been living in London and working as an artist/ illustrator.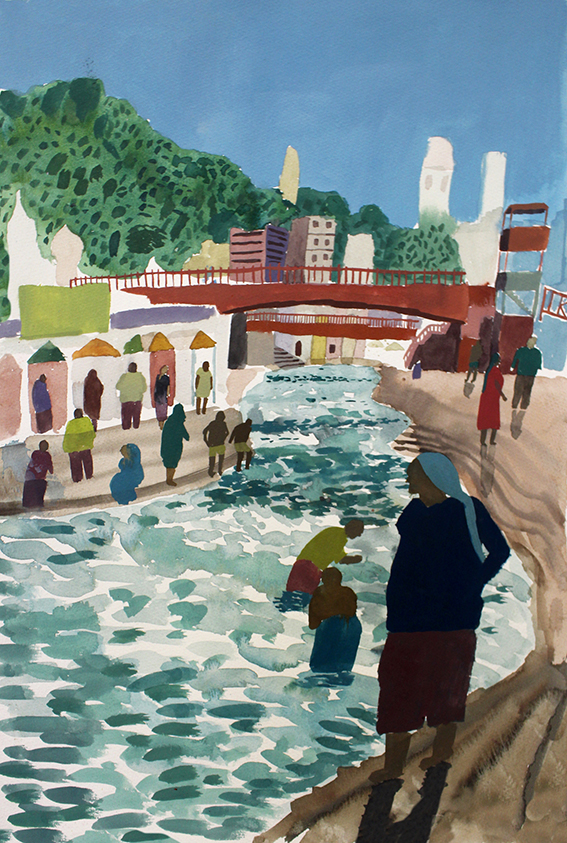 2. Tell us about your aesthetic.
My aesthetic varies a little bit and I don't believe I have one specific style as I like to keep experimenting and working in different ways. However on the whole I like to have a good level of textures, energy and spontaneity in my work.
3. What is your favourite medium and why?
I work with lots of different mediums, but I think my favourite has to be printmaking, it's exciting working with a process where the result is unknown until the very end. Also combining processes like monoprinting and lino printing have been really interesting. Sometime though just working with a brush and some gouache is the most instant and satisfying thing to do.
4. What is your artistic process like?
In terms of personal work I generally like to start off by visiting a place and doing lots of drawings from observations, looking at the people, the atmosphere, the colours and anything that catches my eye. Then, later in the studio I go through all of this research and decide what direction to take it in terms of more finished pieces. But I find it really beneficial to get myself up and physically travel somewhere to research. When working on a commissioned piece, I will do lots of online research, look at images, then start off with lots of thumbnails to work out a composition then take it from there.
5. Who and/or what inspires your work?
On the whole my inspiration/ ideas come from observations of the world around me, overheard conversations, social interactions and explorations of different places that I find interesting. I am driven by a desire to communicate whatever it is that has grabbed my attention about them. Also aesthetically I really like a lot of artists who have, I'm sure, influenced my work, people like the classics, Mattisse, Hockney, Picasso as well as Henri Rousseau and John piper, to name a few.
6. What role does art play in your life? How does it change the way you view the world?
I have always drawn since as far back as I can remember and I've just never stopped. I find it keeps me interested, motivated and energetic and if I wasn't coming up with ideas and creating things all the time my world would, I'm sure feel a lot duller. So keeping on being creative is a really important thing for me. Also I think looking at paintings/ illustrations/ films/ any visual art has the potential to really strike a chord and excite people, and it can offer a more interesting and thought-provoking way of communicating an idea than simply writing it down.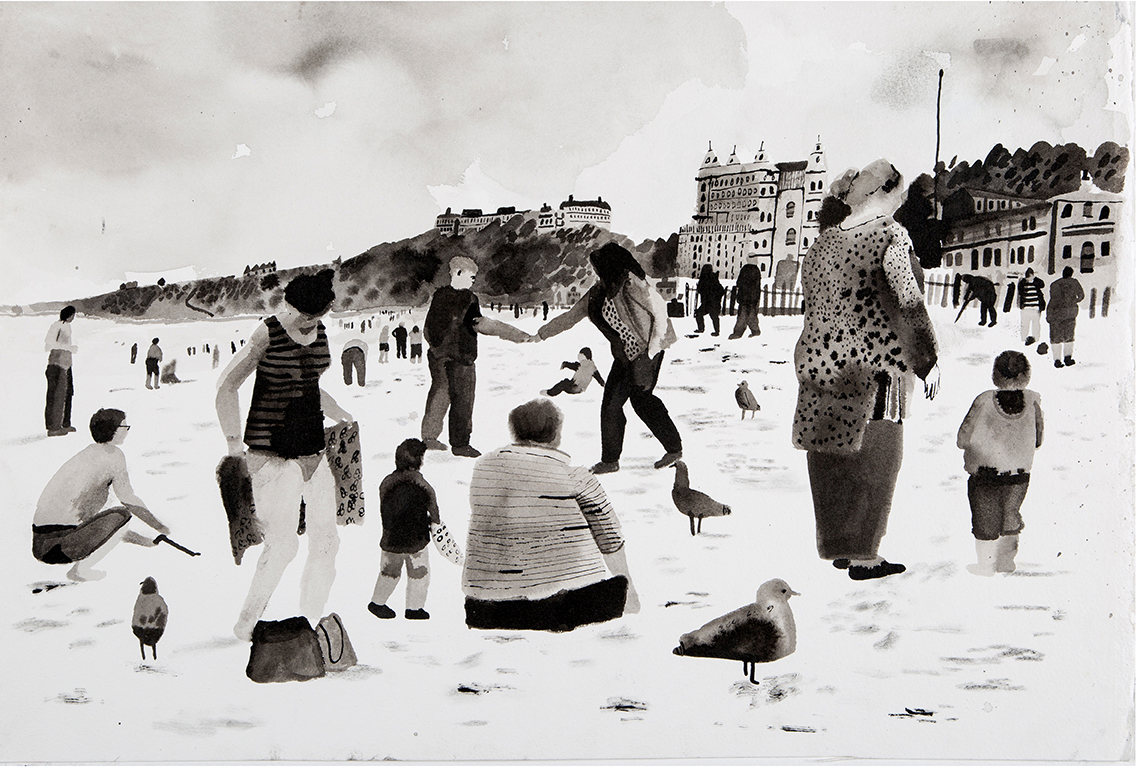 7. Where did you study?
I studied at Kingston University on the illustration/ animation course and then on the post-graduate program at the Royal Drawing School.
8. Where do you see yourself in five years?
I just hope I am still drawing, still working on new projects, still exploring, still experimenting and hopefully getting involved more in teaching too as it's something I enjoy doing. I'd also like to work more with in illustration and design, work on more book covers and editorial jobs for fun clients.
9. What about in ten?
Same as above but maybe with a bit more of a regular income? Ha, I also would like to combine my time more between teaching and making as I find it's a really nice balance.
10. What do you hope to achieve with your art?
I hope to be able to inform people about subjects in an exciting way that they didn't necessarily know about before. I hope to get a bigger audience for my art and hopefully engage with the wider world as much as I can.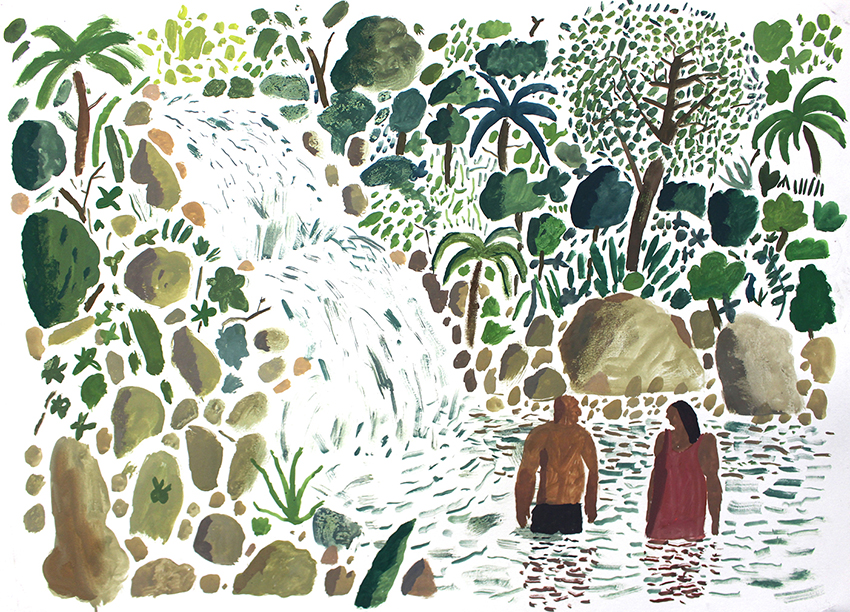 11. Now, tell us a little more about you as a person: what is your favourite food?
It always depends what I've been up to and how I'm feeling, a few days ago I went walking in the peak district with some friends and we cam back from a 6 hour walk to a pub and ate a steak and ale pie, at the time I thought it was the best thing I've ever tasted. Food is always way better when you feel like you've earnt it!
12. Favourite book?
I'm not sure about favourite book but the last book I think I really enjoyed reading was 'The Unlikely Pilgrimage of Harold Fry' by Rachel Joyce. It's a book about an elderly man who walks the length of the country on a spur of the moment thought to make a sort of penance and to visit a friend who he had lost contact with. It's a really funny and moving book about a normal bloke who does something amazing and says a lot about how stepping out of your comfort zone and taking a leap can do great things.
13. Favourite genre of music?
Totally depends on what mood I'm in and I generally can like most things, I'm very all over the place with my music taste, could be some old hip hop, could be folk, could be blues, could be soul, 80s pop, jazz, anything good!
14. What are your hobbies?
Apart from art I try to spend as much time as I can being outdoors. Walking in woods, hills, getting out of London and getting into nature, going cycling travelling. Also skateboarding, lots of skateboarding. Those are the main ones, I like chess too, and pubs.
15. If you weren't an artist, what would you be?
Probably something to do with the outdoors, maybe in forestry or conservation. That would be nice!