Instagram:
@mattchinworth
Website:
www.chinworthillustration.com
1. What's your story? Where are you from?
I grew up in rural Indiana, in a small farming town. My dad was the physics and chemistry teacher at the high school and after school, I would always play around in his lab for an hour or so while he was grading or prepping for the next day and so I was always interested in "sciency" stuff. I loved to draw and color and knew from a young age I wanted to do something with art for a career. After high school, I went to Oral Roberts University in Tulsa, Oklahoma. It was a great school and I met a lot of awesome people there and it definitely shaped me as a person, but it wasn't an "art school" by any stretch of the imagination. And I admit I wasn't a very serious art student at the time. Being an illustrator wasn't really on my radar, even though most of the work I made was of that nature. I studied art education and was a public school art teacher for 11yrs. For a while, I was content fostering students' creative endeavors, but eventually, I found myself spending all my time between classes and after school thinking about or working on my own projects and decided to step out on my own and give freelance illustration a shot.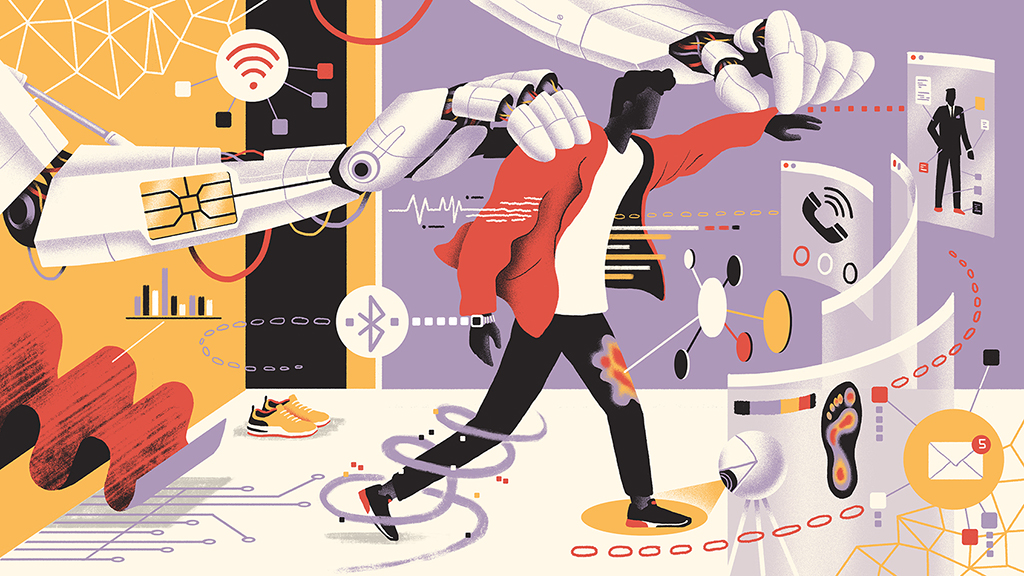 2. Tell us about your aesthetic.
I think my appreciation for science is evident. Swirling particles and small bits of data are often found in my work. I really love the exactness of a ruled line, but I also value the spontaneity of looseness, rough edges, and unexpected outcomes. I guess it is the push and pull between orderliness and chaos, between structure and play that interests me. And I typically use dramatic or bright color schemes.
3. What is your favourite medium and why?
Currently, I only use digital means for my illustration which provides me the most fluid transition between precision and spontaneity. I can draw exact lines and shapes, mingled with organic orbs, brushstrokes, and textures. Digital art also offers fun things to experiment with like gradients, blurring, and distortion that are challenging or time-consuming by hand.
4. What is your artistic process like?
Working primarily in editorial illustration, topics have a very wide range and might be something I'm not familiar with, so I usually like to read or research online a bit to acquaint myself with the subject matter. I jot down keywords or ideas I have while reading and looking at some images and try to connect some dots in my head. From there it is pretty straight forward: Round of sketches > Client chooses one > I finalize by putting in big flat areas of color and then refine adding texture and details.
5. Who and/or what inspires your work?
Mostly other illustrators and artists.
6. What role does art play in your life? How does it change the way you view the world?
I think a lot of the images I make stages a human figure experiencing something grand or epic. I am the type of person who loves to learn, know, and discover. Art draws out deep questions of truth, existence, and meaning. The visual vocabulary reaches much further universally and allows me to communicate ideas in a much broader way.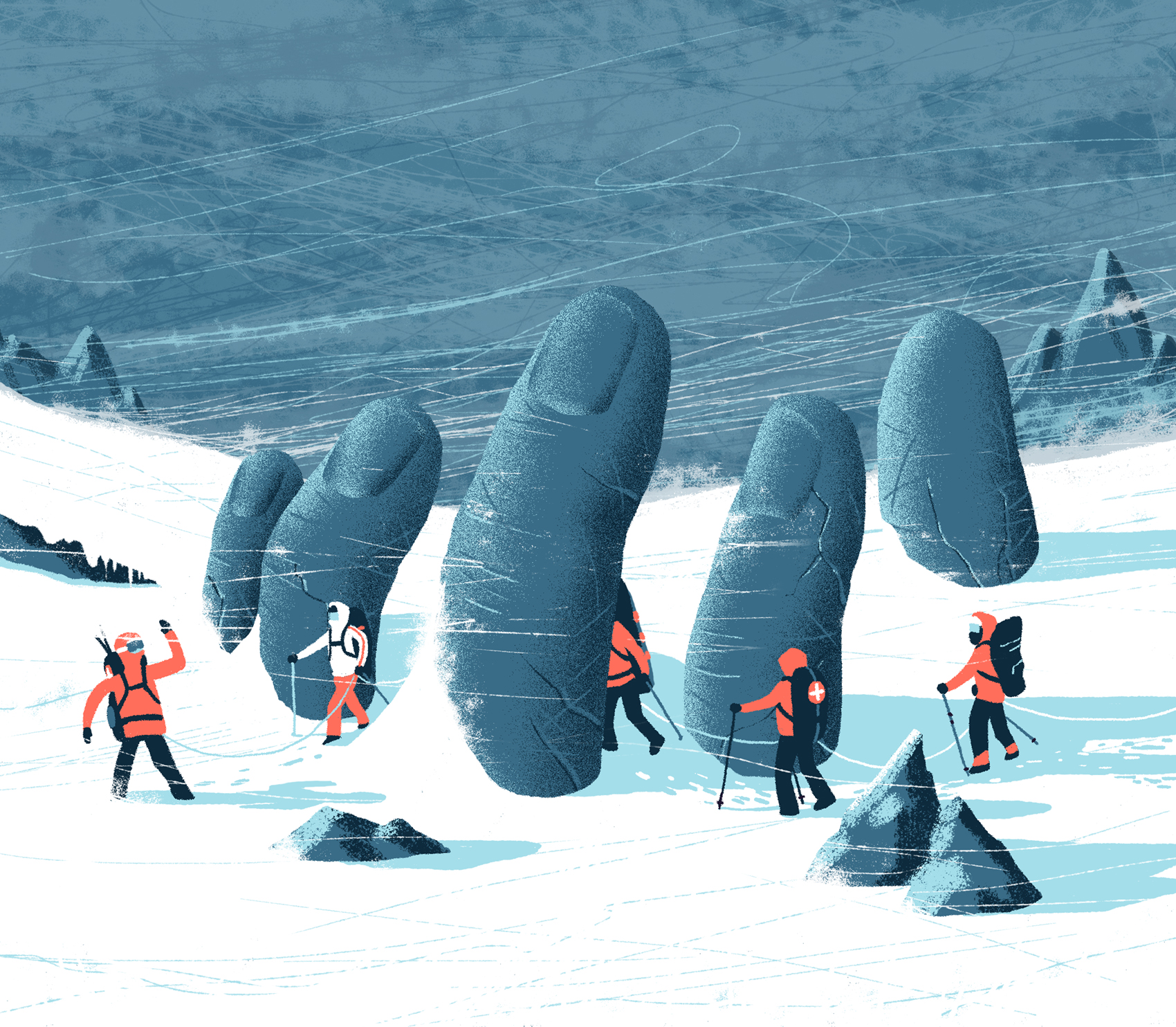 7. Where did you study?
I went to Oral Roberts University, which is how I ended up in Tulsa. One thing I will say to young or aspiring illustrators is that not one client or art director has ever asked me for education credentials. They only want to see good work. Art schools can be excellent but certainly are not necessary.
8. Where do you see yourself in five years?
I would be very happy to continue working with great people on jobs that interest me. I would also like to explore alternative ways to use my illustration skills maybe with animation and/or VR.
9. What about in ten?
Right now, I really love the freedom of working for myself, setting my own schedule, and choosing which projects to take on. However, down the road, I could see myself joining a team of creatives to tackle larger-scale projects on a consistent basis.
10. What do you hope to achieve with your art?
As an illustrator, I suppose my hope is to use my experiences and instincts to create tangible imagery for complex ideas or feelings. I actually enjoy editorial illustrations a lot. While some creatives might find it tedious or laborious creating from a brief or already existing written piece, I actually get energized by it. It's always a new puzzle to solve with endless solutions. It is also motivating to know an art director chose you based on your specific style and voice to see what you might be able to add to the story.
11. Now, tell us a little more about you as a person: what is your favourite food?
Cheese Pizza.
12. Favourite book?
The book I never get tired of reading is the Bible. I will forever be drawn to the person of Jesus. Two other novels that I love are The Chosen by Chaim Potok and Blood Meridian by Cormac McCarthy.
13. Favourite genre of music?
Indie, Shoegaze, Hip Hop, Electronic
14. What are your hobbies?
Playing Magic The Gathering and board games with friends. Watching movies and listening to music.
15. If you weren't an artist, what would you be?
I enjoy thinking, learning, and talking with other people about deep, meaningful things, sharing opinions and discussing life. Teaching offered many of these, but I'm also pretty introverted. I would probably be happy with a job where I have free time to think and study by myself problem solving or coming up with open-ended solutions, as well as have interesting conversations and learn from other people along the way.