Instagram:
@matteobaracco
Twitter:
@BaraccoMatteo
Behance:
www.behance.net/matteobaracco
Facebook:
www.facebook.com/matteo.baracco
1. What's your story? Where are you from?
I am 22. I was born and I grew in Turin, Italy. In a working environment, I don't like to define myself with a nickname. If I had to, I would probably call myself a traveller in the hyperspace. This is because hyperspace is an unknown dimension in which I can find inspiration, seeking for something new and travelling towards unexplored destinations.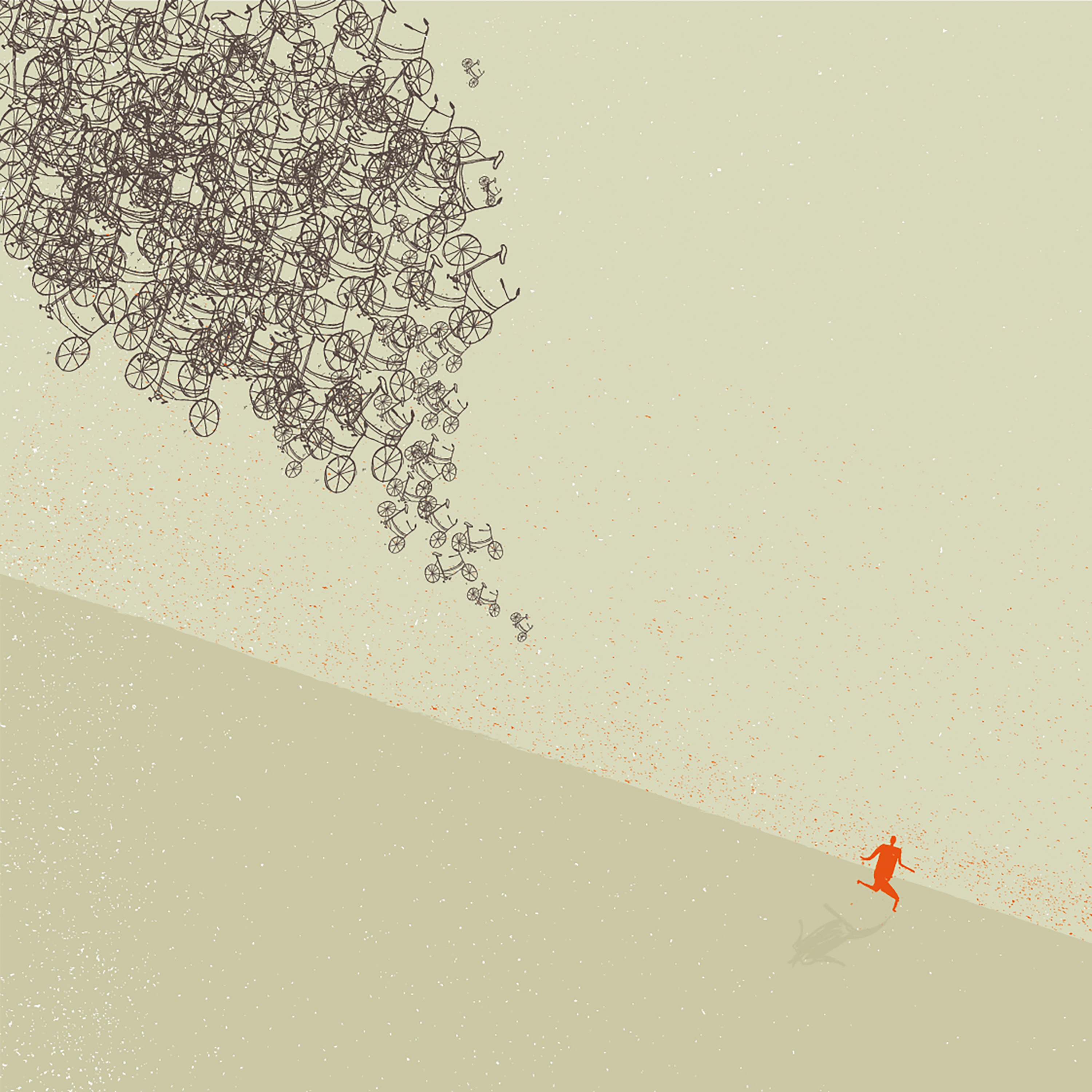 2. Tell us about your aesthetic.
Try to define a real my style is not easy. They are still in an experimental phase, in which I try to capture all the possible visual culture. In fact, in my work, I use a lot of construction techniques, such as drawing, painting, photography etc. For each job, I create a new style.
3. What is your favourite medium and why?
My favourite medium is printed paper. I am a lover of material things. Newspapers, magazines and books, if I touch them, evoke such strong emotions in me. You can recognise a good job from the print, and not from the computer. Then, new digital media make it all a bit more beautiful.
4. What is your artistic process like?
My creative process starts with a concept called instinct. Culture and knowledge are the keys to face any kind of job. I think the best way to complete a job is by using feelings and something that it's part of me.
5. Who and/or what inspires your work?
People inspire me. The ability to observe is my personality trait. I like to transmit my emotions and feelings through illustrations. We are surrounded by words, thoughts and noises. The unknown is the thing that fascinates me the most. Moreover, last year I found love, Irene. True love. It is my first source of inspiration.
6. What role does art play in your life? How does it change the way you view the world?
Art for me is a rule of life. Design is everywhere, not only in material things but also in the actions that we do during the day. Art is important for my way of life. It helps me see and face all the situations differently. The visual culture helps you develop creativity. Shapes, colors and sounds, for example, change in every place, in every person. That's why it's important to travel and meet new people.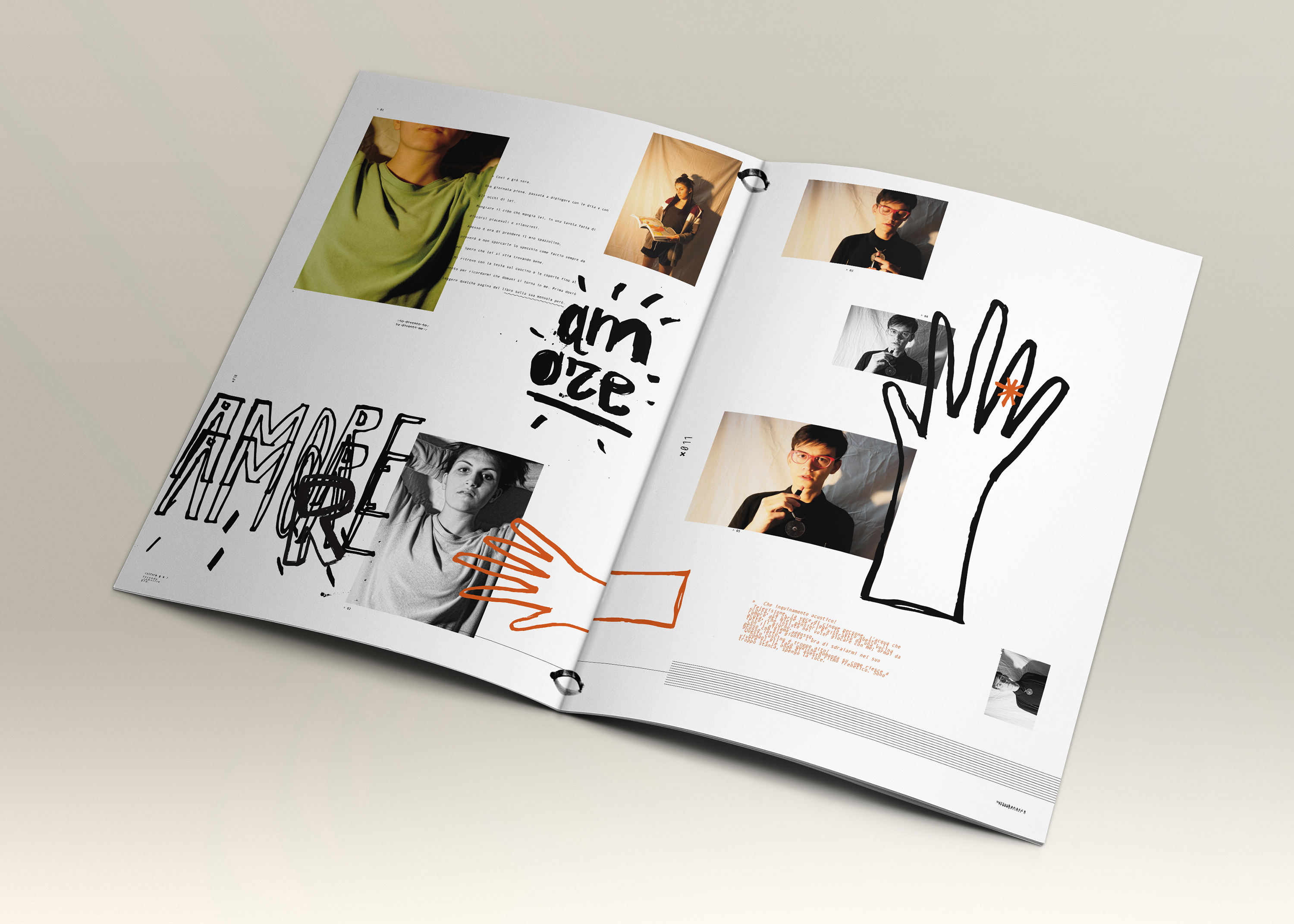 7. Where did you study?
Now, I'm attending the last year at university (IAAD, Institute of Art and Design). I hold a High School Diploma in Advertising and Graphic Design. I obtained it at Albe Steiner School.
8. Where do you see yourself in Live years? Working in an agency?
I think I'll be an Art Director. In a big agency.
9. What about in ten?
I want to be a Creative Director. In the best agency: my agency.
10. What do you hope to achieve with your art?
I'm already getting great results. I will continue my path. What could be nicer than feeling made?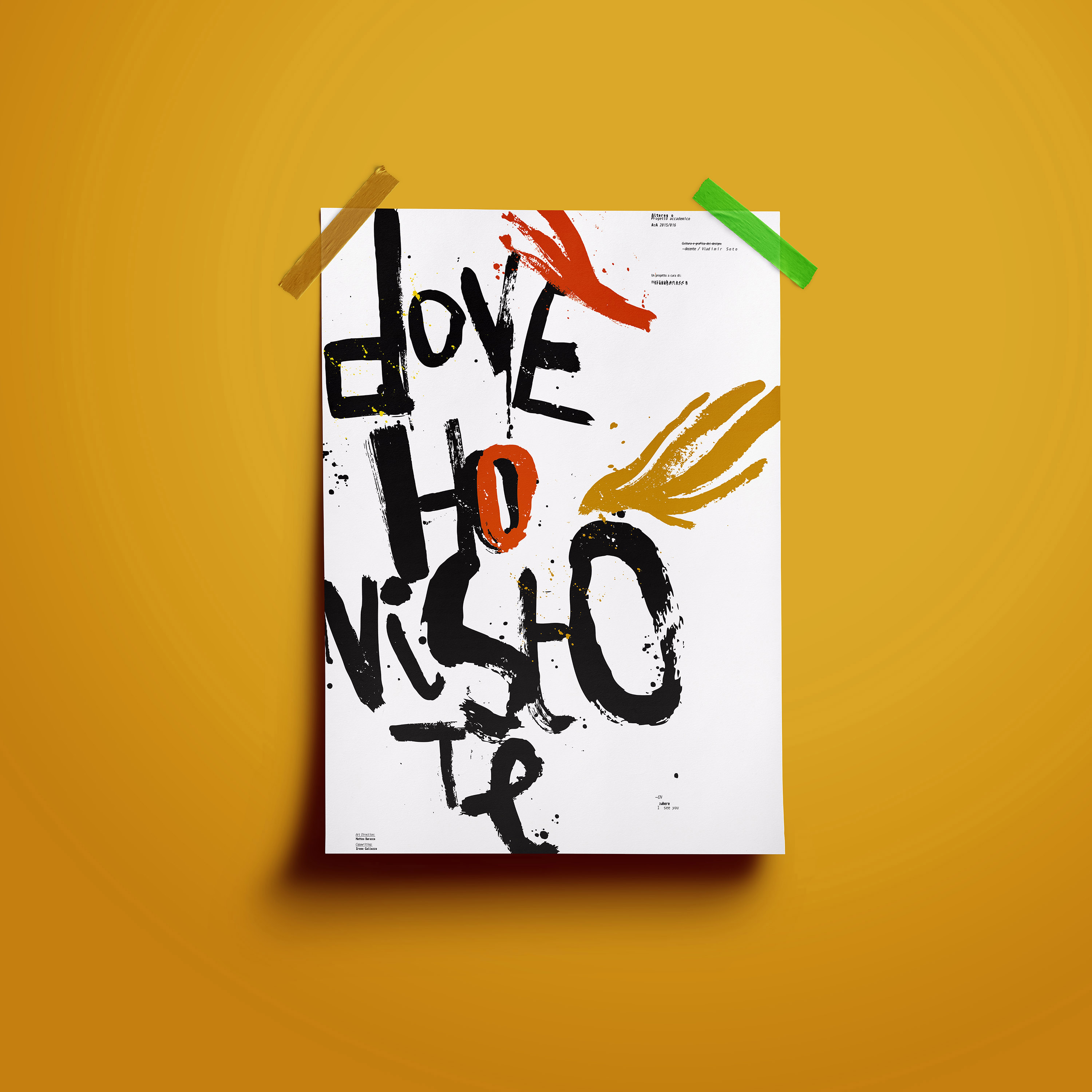 11. Now, tell us a little more about you as a person: what is your favourite food?
I love cooking! I'm Italian, so you will probably think that I like pizza... Well, yes! It's stronger than me: my favourite food is definitely pizza! Pizza made in Italy, obviously!
12. Favourite book?
At the moment, my favourite book is "99 Francs", in italian "Lire 26.900", by Beigbeder Frèdèric. It is one of those books that keeps you glued to the couch, until when you haven't ?finished reading it.
13. Favourite genre of music?
My favourite genre of music is rock music. I love Radiohead and Depeche Mode, but I have a very wide musical culture. I listen to all kinds of music, because music is very important for me. It allows me to create new things and ?ind new stimuli. I think there is an appropriate musical genre for each period of our lives.
14. What are your hobbies?
I like taking long walks. It helps me relax and rest my mind. I often travel by bicycle: I like feeling the wind on my face. When I have free time at home, my main hobbies are reading books (principally arts books and journals), watching movies and painting.
15. If you weren't an artist, what would you be?
Impossible to say. Art is everything. If I have to imagine something that is not a human being, probably I'd be the bird tall thin