Instagram:
@maximdegilder
1. What's your story? Where are you from?
My name is Maxim de Gilder and I'm an illustrator from Rotterdam. I grew up in a small city called Gouda, famous for its cheeses. I've been drawing and painting for as long as I can remember.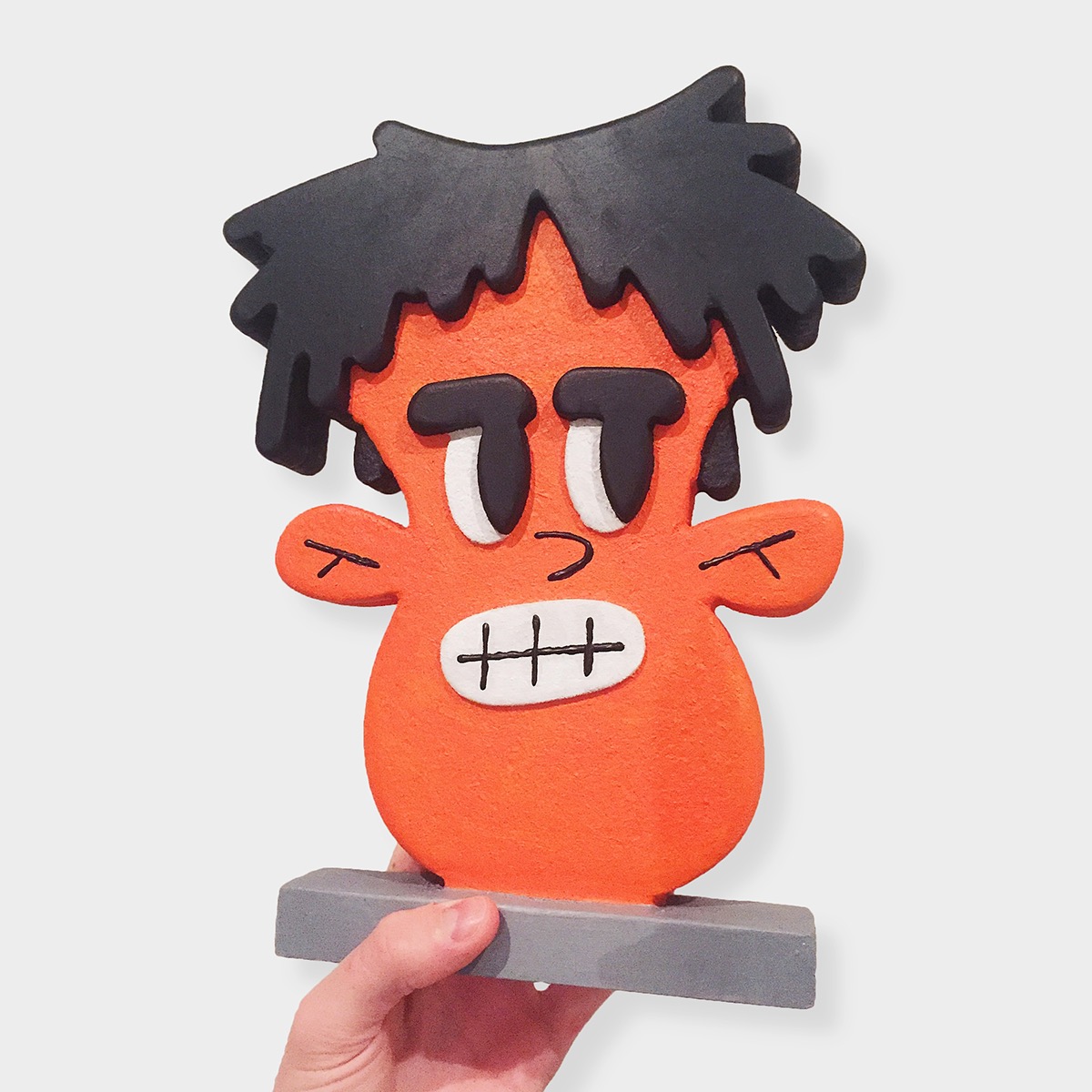 2. Tell us about your aesthetic.
I constantly try to improve my work. I really like to use clear shapes and lines, bright colors and striking textures. I always keep myself busy with creating strong compositions and a clean visual language.
3. What is your favourite medium and why?
I really like working digital, it is by far the medium I use the most. Because I've been working digitally for such a long time now, I think this way my work will come out best. Also because I'm making more and more animations, I find it useful to be able to animate my illustrations digitally. But I also really like to draw analog, paint and make sculptures.
4. What is your artistic process like?
If it is an autonomous work, I often start suddenly when I have an idea. But if it's an animation or another big project I always start with a clear view of what has to be made. I start with sketching, analog or digitally with a drawing tablet. I need enough time and space to start a new project, I prefer to do this at home or at my academy. After making multiple sketches I'll work and finish in Illustrator or Photoshop. In between all these steps, I often change my mind and decide that something should look different. This mainly happens when I make compositions and color schemes. I think fine-tuning is the most fun part for me, in this phase, the work really comes to life.
5. Who and/or what inspires your work?
Creative people who put a lot of time and energy into their work, who really want to get the best out of themselves. And also all my previous internships. I've done four internships at various companies, and at every internship, I have learned different great things. But also everything I see, like films and series, video clips, music, nice designs, random people, fashion and a lot more which is too much to mention.
6. What role does art play in your life? How does it change the way you view the world?
Since I started studying at the art academy, I became more interested in art, especially contemporary art. I think that's a very good way to tell certain things without being too clear. A lot of people can find their own interpretation and bring up something to talk about or just to enjoy something together.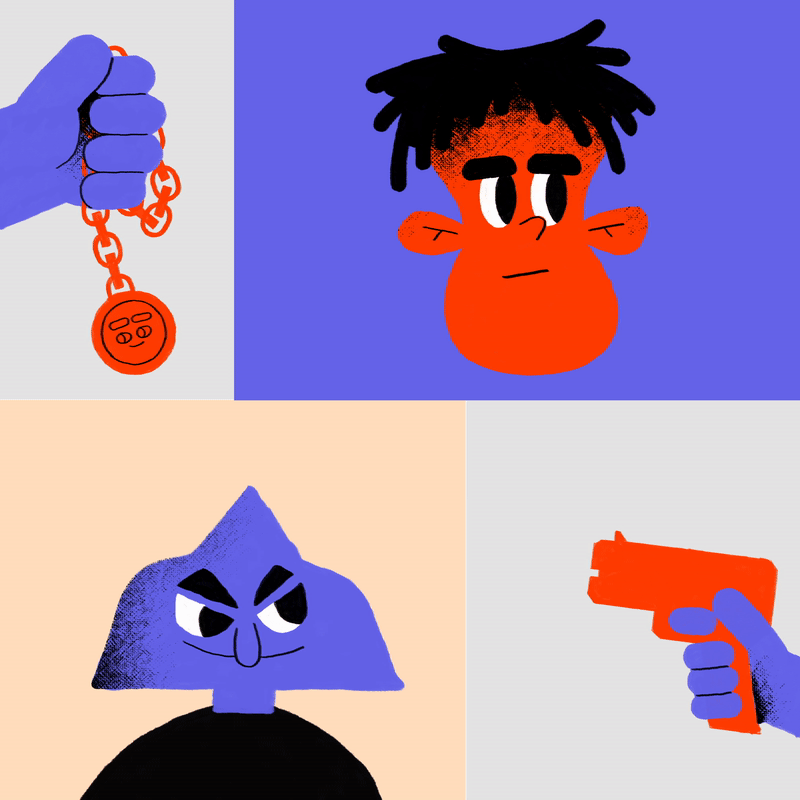 7. Where did you study?
I am currently studying illustration at Willem de Kooning Academy in Rotterdam, this year I'll start with my graduation. Before this study, I studied graphic design and I think this also reflects in my current works. During my study graphic design, I found out that I liked illustrating much more. I had the feeling that I was stuck with all the self-made rules in graphic design. For me personally, that didn't work at all. When I became familiar with the illustration scene, a whole world opened up for me in which I felt much more comfortable.
8. Where do you see yourself in five years?
I hope I'll be busy with different kinds of illustration and animation projects in a studio with other creative people. My goal is to continue to do projects that I like but also definitely keep growing in my artistic process. By continuing in making things that I like myself, will only benefit my work. But I still want to be challenged again and again to stay focused.
9. What about in ten?
I think it looks a bit like the answer I gave before haha. Just keep improving and searching for challenges.
10. What do you hope to achieve with your art?
I just make things that I like to make and hope that others also like to see, and maybe recognize themselves in certain visual or story.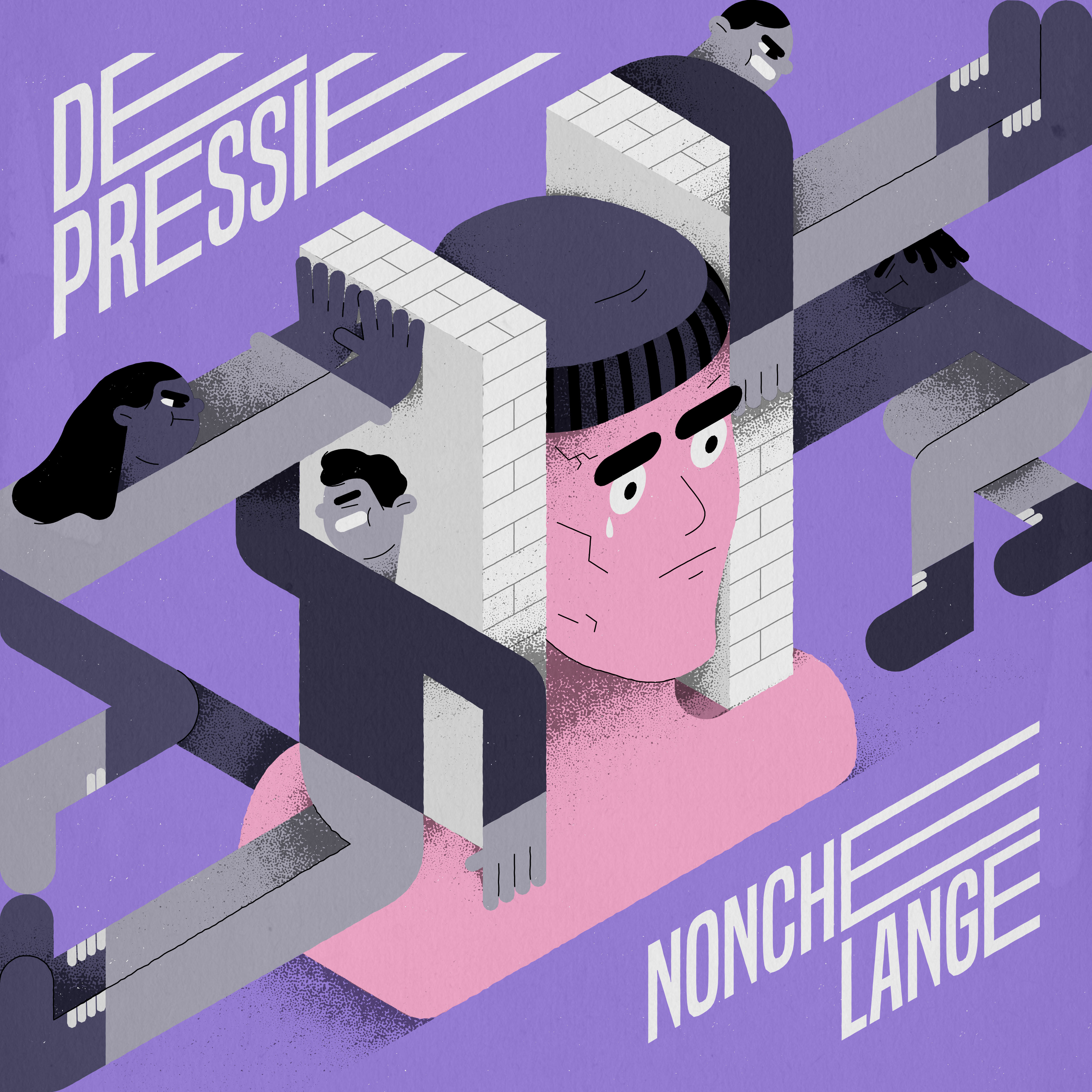 11. Now, tell us a little more about you as a person: what is your favourite food?
That is a very difficult question if you ask me, but I think I would say a Surinam roti dish. I really love the spices and different elements of the food.
12. Favourite book?
I don't really read a lot of books, but I like to read graphic novels. I don't have a favorite, to be honest. I just like beautiful drawings and funny stories. I recently bought one from Amanda Baeza, I enjoyed that one a lot.
13. Favourite genre of music?
Definitely hip-hop. But when I'm working I like to listen to jazz music.
14. What are your hobbies?
I like playing video games and hanging out with friends, but besides that, I don't have any particular hobbies.
15. If you weren't an artist, what would you be?
Maybe something that has to do with music or fashion. Probably something in which I would run the company myself.