Instagram:
@mcmintea
Tumblr:
mcmintea.tumblr.com
Website:
www.hellomaggiec.com
1. What's your story? Where are you from?
I am a Taiwanese-American born and raised in Los Angeles and have lived here ever since.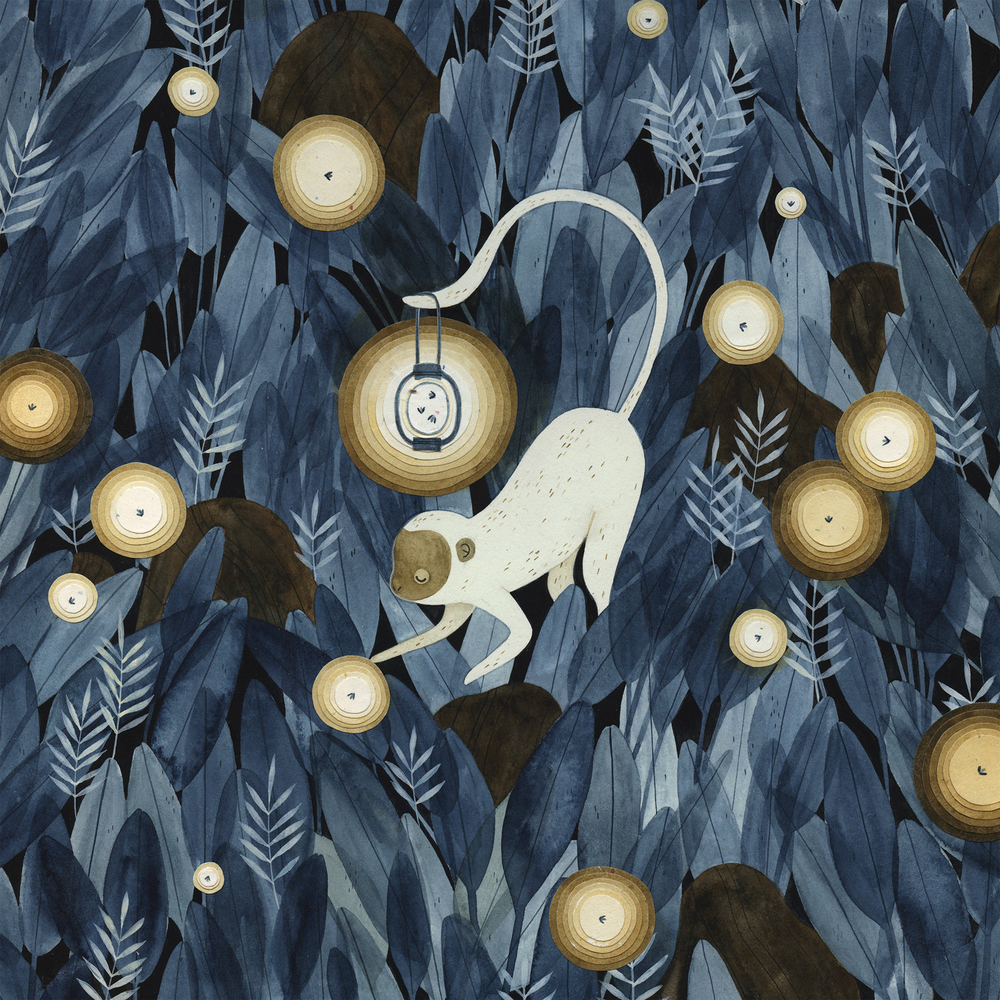 2. Tell us about your aesthetic.
I like things that are quiet and subtle. Monochromatic and desaturated tones are what draws me in.
3. What is your favourite medium and why?
My favorite medium is watercolor, I tend to be a perfectionist and watercolor is the perfect medium that is the opposite of that. Also, I love that watercolors are naturally desaturated.
4. What is your artistic process like?
It can change from piece to piece. Sometimes it is more intuitive other times it can start out as a planned out sketch into a realized illustration.
5. Who and/or what inspires your work?
Traveling, adventure, and discovering new things. I love going to places and seeing beautiful quiet landscapes and just sit and think while enjoying a sunset.
6. What role does art play in your life? How does it change the way you view the world?
I think art plays a huge role in my life. It is what drives me, and what I love doing everyday. I think art has taught me to be more patient in the way I view the world, even though at times I want to rush through everything.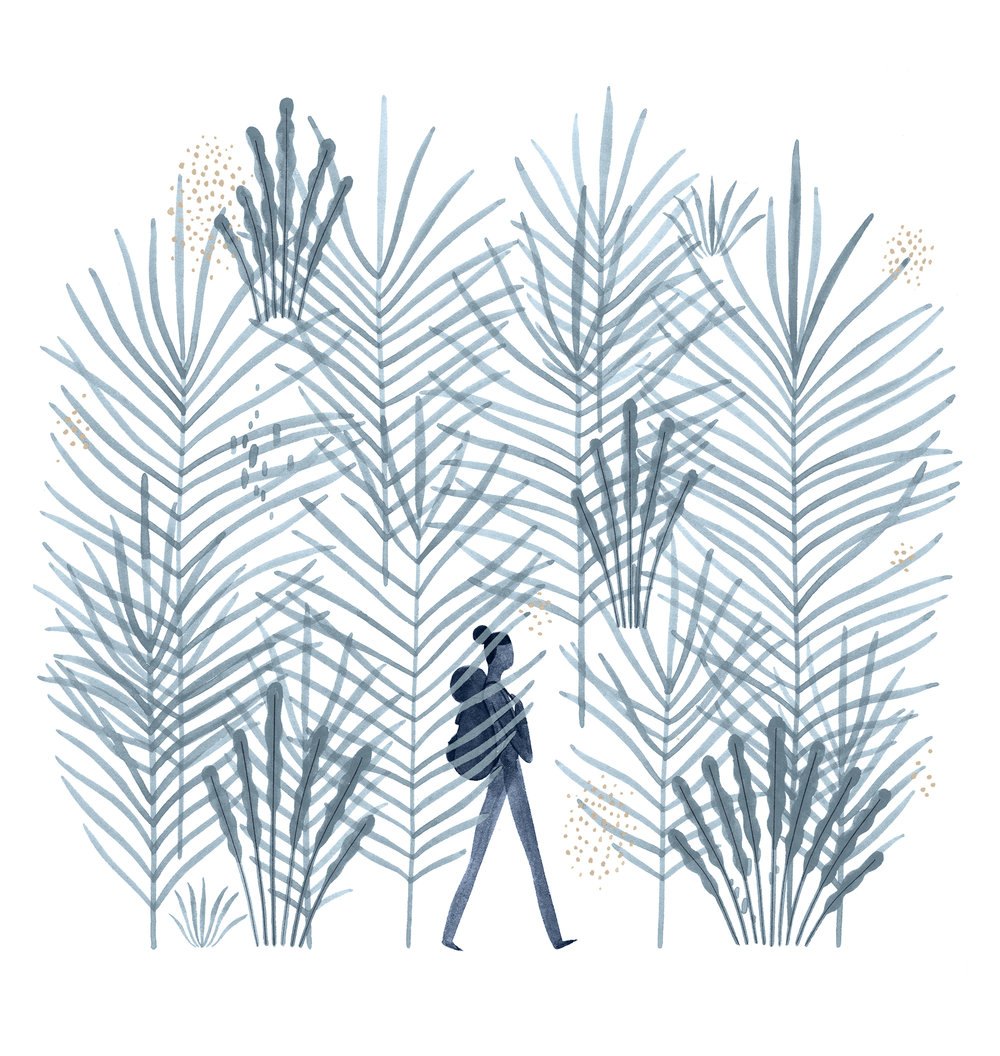 7. Where did you study?
I studied at ArtCenter College of Design in Pasadena, CA.
8. Where do you see yourself in five years? Working in an agency?
I don't really know, but I hope to continue what I am doing now. Which is freelancing at home and occasionally at some studios/agencies.
9. What about in ten?
I hope to be still doing my art, but I honestly haven't thought this far ahead.
10. What do you hope to achieve with your art?
I don't know yet, I think I am still figuring that out.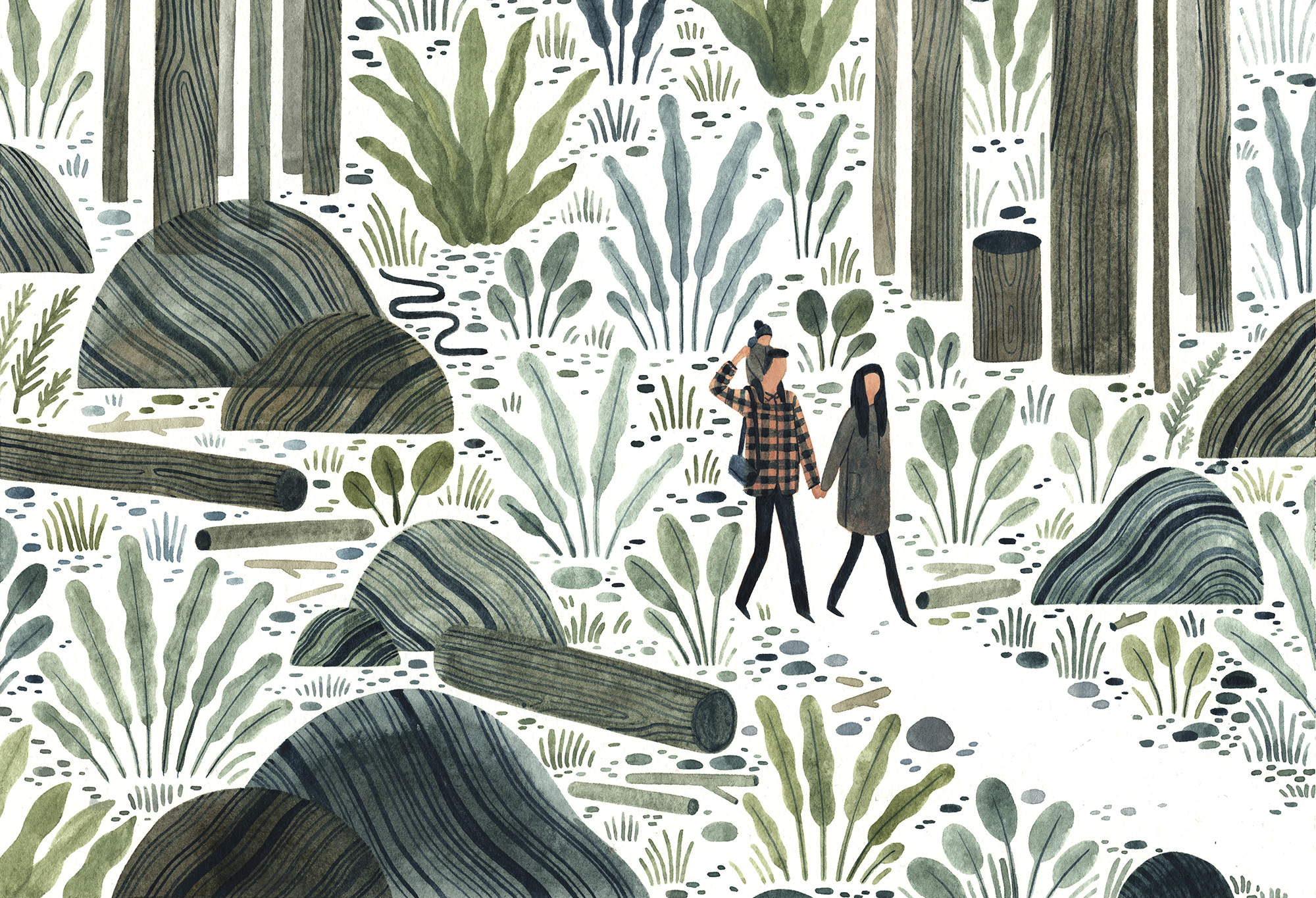 11. Now, tell us a little more about you as a person: what is your favourite food?
My favorite food would probably be sushi.
12. Favourite book?
As a child, I loved reading all the Roald Dahl books.
13. Favourite genre of music?
I tend to listen to a mix of electronic and alternative music!
14. What are your hobbies?
Besides painting, I love doing yoga.
15. If you weren't an artist, what would you be?
An anthropologist traveling the world, honestly probably not, but it's just an idea I had before.