Instagram:
@mechibaz
Website:
www.mechibazan.com
1. What's your story? Where are you from?
My name is Mercedes Bazan, I am a Graphic designer from Argentina. I have recently moved to Dublin after living two years in San Francisco where I worked as a Designer at Stripe. Living abroad has changed my life in a very positive way but I also miss my family a lot.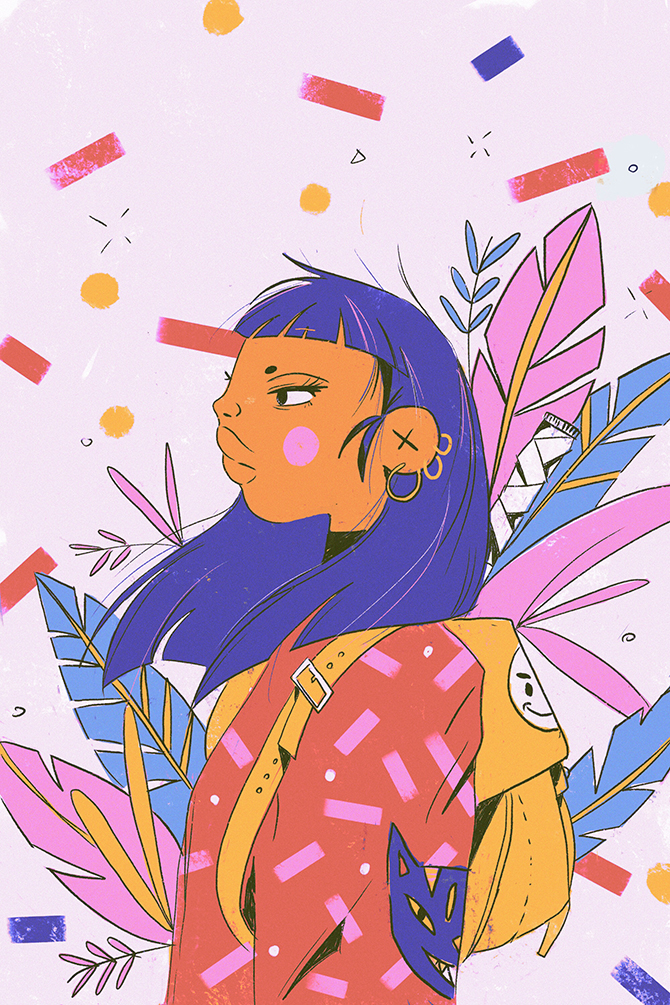 2. Tell us about your aesthetic.
I think I am still trying to figure out my aesthetic. Since I started illustrating not so long ago, there is still a lot of development to do. I tend to create abstract compositions, with warm colors. I am exploring the usage of textures and I am definitely having fun in the process of finding my own style.
3. What is your favourite medium and why?
I sketch quick ideas on paper but mostly I work in digital mediums. Working with geometrical shapes, the precision is key, so guides and pre-made shapes make it easier to play around and generate something in no time.
4. What is your artistic process like?
I start thinking about the feeling or the sensation I want to communicate. I think that when you have in mind what the piece should transmit, then its easier to look for the indicate elements to reinforce that message. If I find a color combination that I like, I will use it repetitively until I get bored with it.
5. Who and/or what inspires your work?
I get inspired by my friends and different artists/designers. There is so much talent out there and now with social media is so easy to see what everyone is creating. This inspires me to keep pushing myself and become a better illustrator/designer. In the last two years, I have met so many incredible people: super talented and amazingly humble. I definitely wanna be like them when I grow up!
6. What role does art play in your life? How does it change the way you view the world?
Illustration is my way of expression. I think I am more perceptive to notice and appreciate colors and compositions in daily life stuff.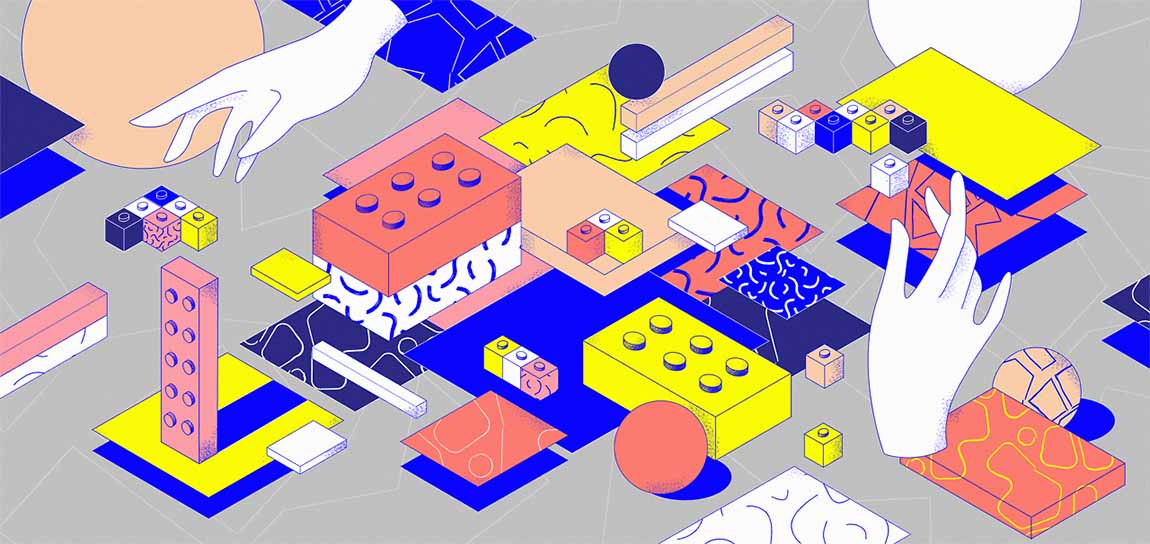 7. Where did you study?
I studied Graphic Design at the University of Buenos Aires. (Facultad de arquitectura, diseño y urbanismo)
8. Where do you see yourself in five years?
My life has been changing so much lately that it is hard for me to project my life that much in advance. I am open to changes and trying new things, I will let life surprise me!
9. What about in ten?
This is even harder for me to think about. However, there is something I am 100% sure, I will be the owner of a cute dog and have my place full of plants!
10. What do you hope to achieve with your art?
Illustrating is very fulfilling and rewarding for me. It makes me happy and makes me feel good with myself. The fact that there are people out there that support and like what I do, is enough for me :)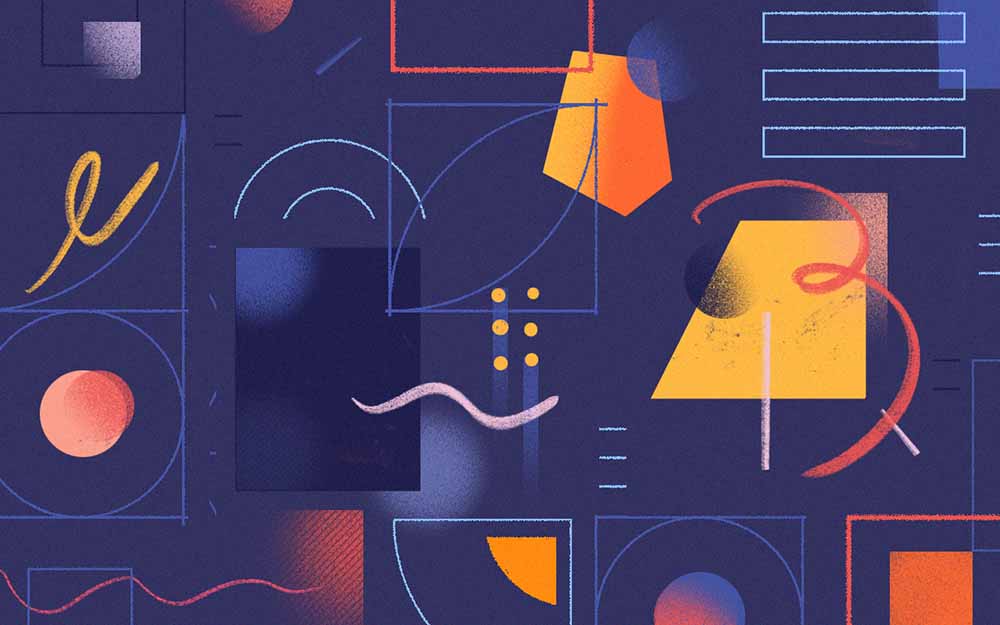 11. Now, tell us a little more about you as a person: what is your favourite food?
French fries with mayonnaise.
12. Favourite book?
I like Paul Rand children's books like Listen! Listen! Little 1 and Sparkle and Spin.
13. Favourite genre of music?
It depends on my mood but I will say 80's rock.
14. What are your hobbies?
Taking naps and walks on a sunny day.
15. If you weren't an artist, what would you be?
The owner of a printer shop.