Instagram:
@meganmakesillustrations
Twitter:
@meganmakesillos
Etsy:
www.etsy.com/uk/shop/MeganMakesIllos
Website:
www.meganmakesillustrations.co.uk
1. What's your story? Where are you from?
My name is Megan Reddi and i'm an illustrator and printmaker from the Midlands, UK. I live in Birmingham where I work as a freelance illustrator and part-time printmaking demonstrator at a university. I live in a little house with my boyfriend and two smelly dogs.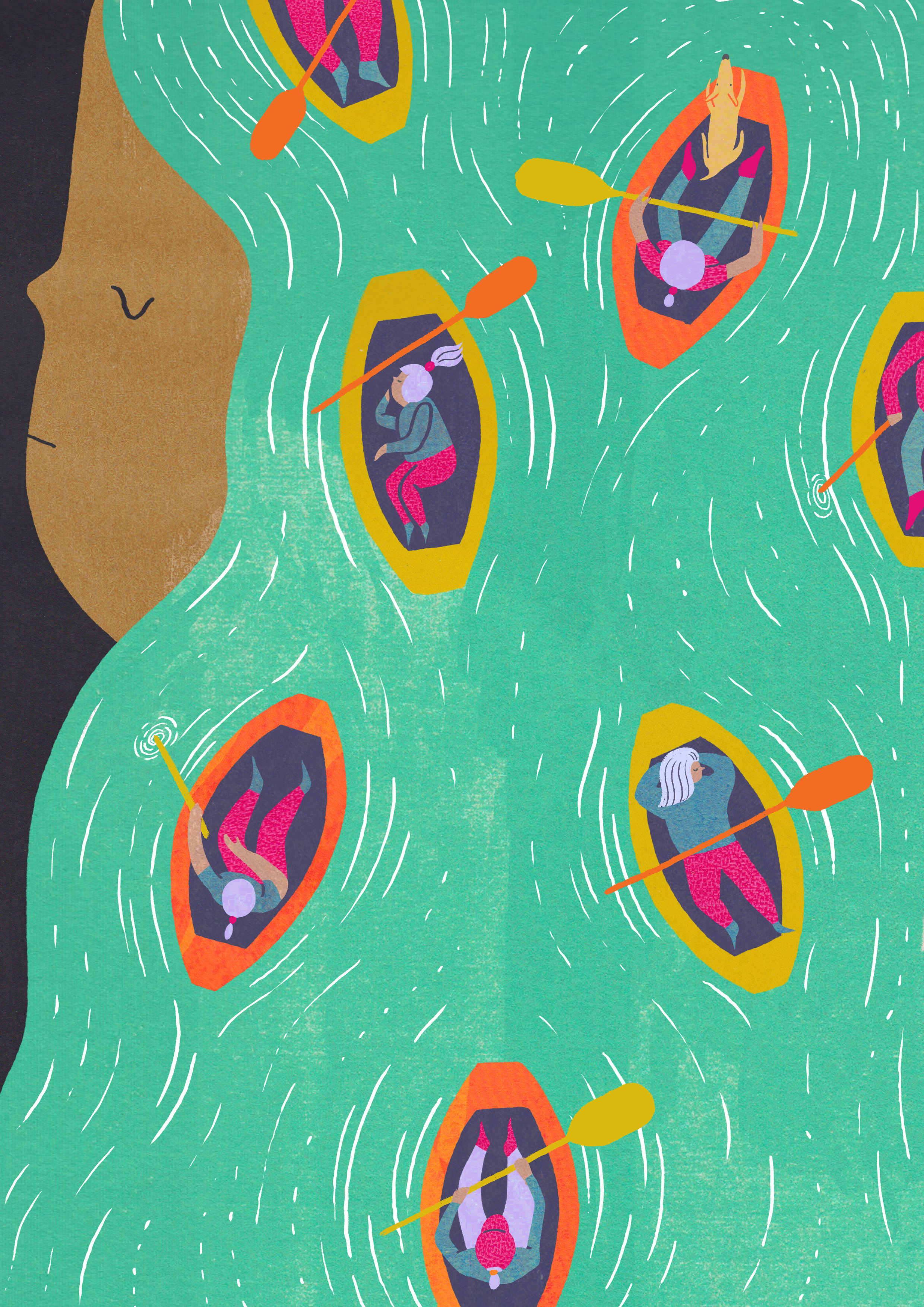 2. Tell us about your aesthetic.
Colourful and bold with plenty of personality! Someone once sent me a rejection email that said my work was too 'fun and joyous', so I guess that's probably a good description of my aesthetic! I try to make my illustrations fill up the space that I have available (I really like this idea that they're trying to burst out of the page and escape!) and I like to use unusual shapes to lead your eye around the illustration. I get a lot of enjoyment out of printmaking, so I try to incorporate this in my work through the use of limited colour palettes, layering up different elements and lots of texture.
3. What is your favourite medium and why?
My favourite medium without a doubt is screen printing! I just really enjoy the whole process of preparing an image for print and I find the act of going into the studio to be really therapeutic - going through all the various steps from start to finish is just really soothing for me. I actually think it's a little bit like being hypnotised because you shut everything off, get into a little routine and before you know it there are a load of prints in front of you!
4. What is your artistic process like?
My process is slightly different depending on whether i'm producing something digitally or as a print but pretty much everything I do starts out as a rough idea in my sketchbook first. I'll produce a sketch, and then once i'm happy with it i'll refine it with an ink pen. At that point I either scan it into my computer and start working on it in photoshop or I produce the separations so I can start printing. A lot of my process for digital work reflects the steps you take when producing a screen print - it just feels very natural for me to produce an illustration in that way so whether i'm printing by hand or creating something in photoshop, I tend to follow the same process of creating layers that interact with each other.
5. Who and/or what inspires your work?
I'm mostly inspired by being challenged! I really like having to solve a problem. If i've got a specific amount of space to fill or i've got to work an unusual concept into an illustration, that tends to force me to do something a bit different that I wouldn't have otherwise thought of!
6. What role does art play in your life? How does it change the way you view the world?
It's weird, art plays such a huge part in my life that i'm not entirely sure how it affects me because I can't think of any other way of living. I think it makes me appreciate little details more - I tend to notice the textures of things, colour combinations that are unusual but interesting, the shapes of things.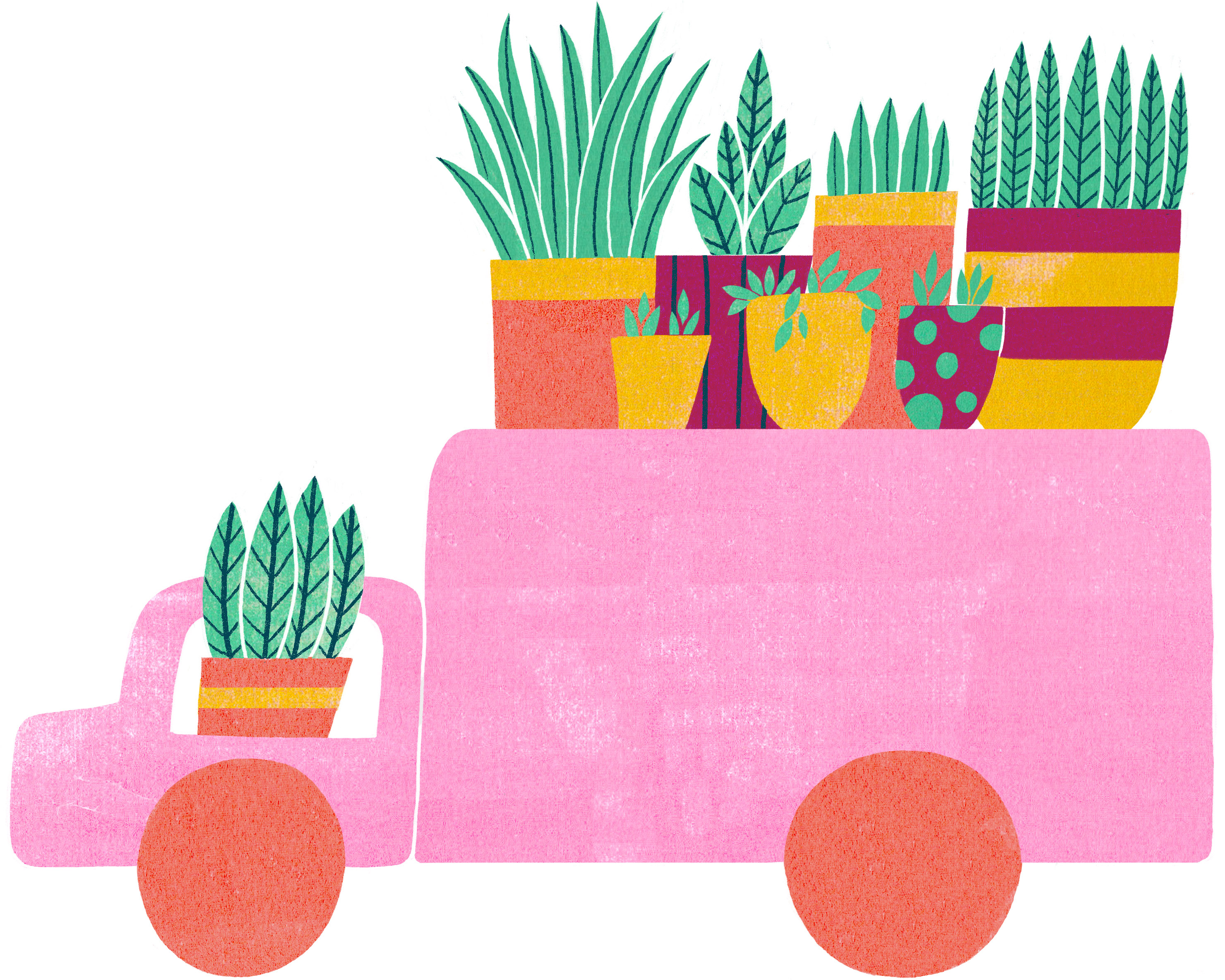 7. Where did you study?
I studied at Coventry School of Art & Design. I briefly attended another university beforehand but dropped out to work as an illustrator/designer at a confectionery company! It was completely worth it - I learned a lot from working on the job and I got to eat sweets everyday.
8. Where do you see yourself in five years? Working in an agency?
In five years I'm hoping i'll be working full-time as a freelance illustrator and maybe doing some advertising work and book illustrations. If I can manage that, i'll be a very happy bunny!
9. What about in ten?
Oh no, ten years is too far away! Hopefully i'll be doing the same thing that i'm doing now but more successfully! I think i'd like to do more with art students at university too - I love my current job as a print demonstrator so if I could keep teaching at a university in some capacity, that'd be great too. Working with students is really fun.
10. What do you hope to achieve with your art?
Ideally I just want to encourage people to look more intently at the world around them and enjoy noticing the little things that make life unusual and fun.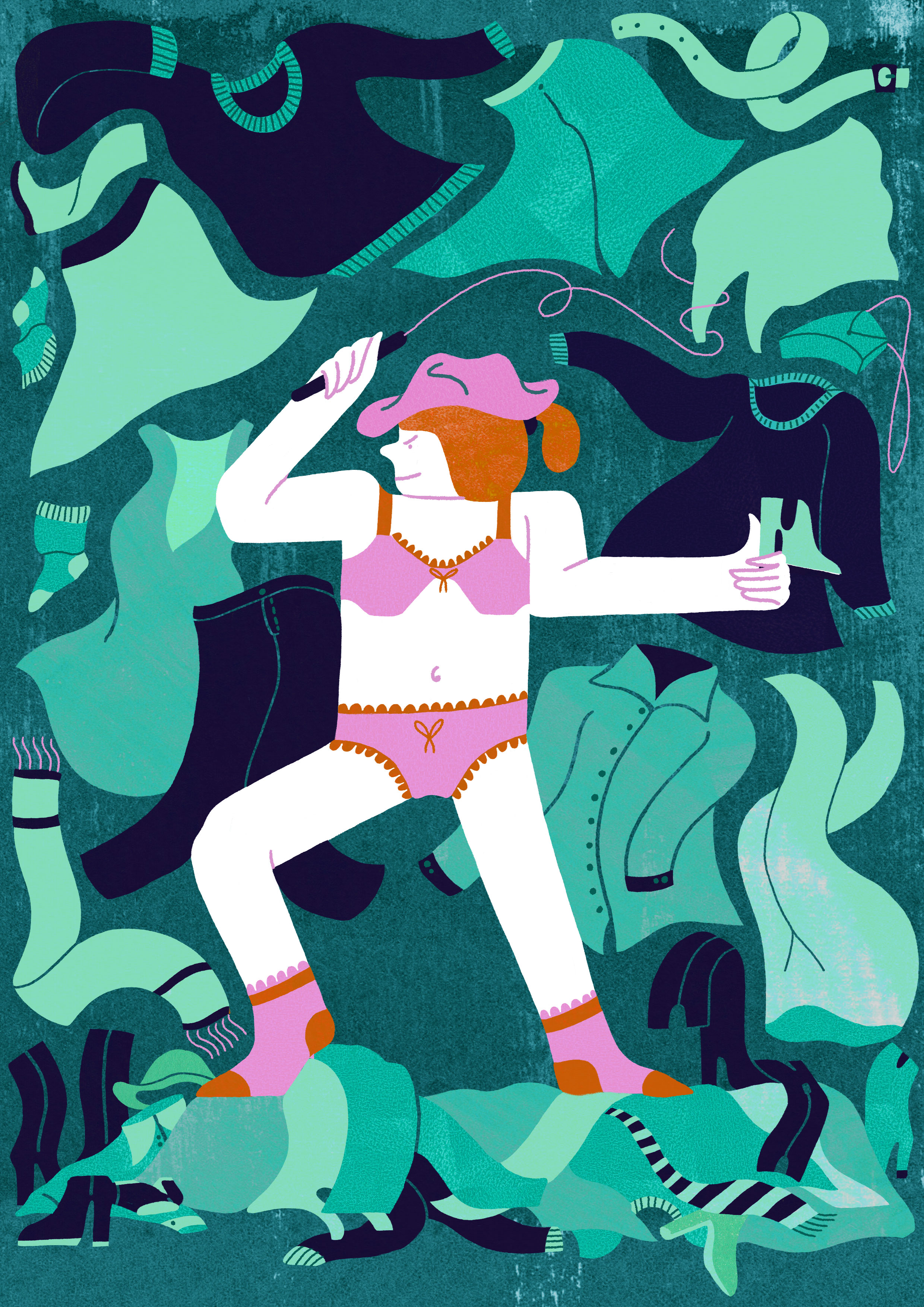 11. Now, tell us a little more about you as a person: what is your favourite food?
Apple crumble! I could definitely live on apple crumble for the rest of my life without getting bored.
12. Favourite book?
There are so many books I love but it would have to be 'Where The Wild Things Are' by Maurice Sendak.
13. Favourite genre of music?
Motown! Anything a bit soulful and fun.
14. What are your hobbies?
Walking dogs, looking at dogs, stroking dogs, drawing dogs. Just anything to do with dogs. I also really like gardening and growing plants (although i'm pretty bad at keeping my plants alive!).
15. If you weren't an artist, what would you be?
I always wanted to be a palaeontologist when I was growing up, because I think dinosaurs are scary but amazing. So maybe a museum curator or something, that'd be fun!