Instagram:
@meganpelto
Website:
www.meganpelto.com
Shop:
www.meganpelto.com/shop
1. What's your story? Where are you from?
Hi! My name is Megan and I am an illustrator and designer. I am originally from Massachusetts, but moved to Savannah, GA for college, then to Chicago to after graduation to freelance, and just this month relocated to LA to freelance and work with motion design studios. I am currently an intern at Buck in DTLA!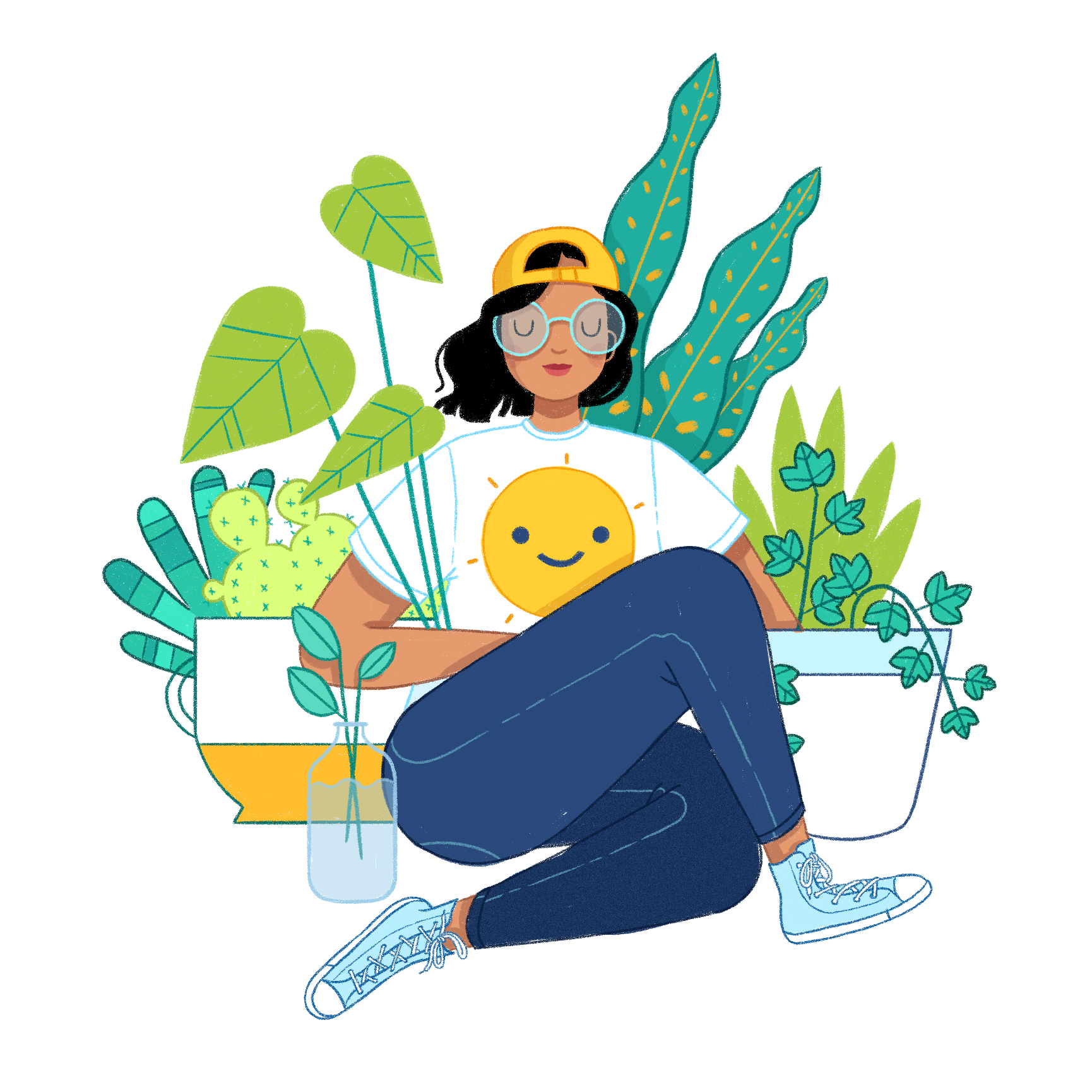 2. Tell us about your aesthetic.
My aesthetic is cute and colorful! I like simple designs, utilizing a lot of flat colors with just a bit of texture and shadows. I like to use my work to share positivity and happiness and that is often important in choosing what I create.
3. What is your favourite medium and why?
Digital! I work primarily in Photoshop on my Cintiq, I love the flexibility that working digitally lends itself to color, as I always spend a long time working on that with my work and change things around a lot. If I am just sketching I prefer just a sketchbook and pencil but all of my professional work is digital.
4. What is your artistic process like?
It can vary! Sometimes I will write a lot of notes and plan and sketch a lot in my sketchbook, but often I just have an idea that seems fun and just go right to digital. I try to do a bit of sketching digitally first to get the best shapes and composition.
5. Who and/or what inspires your work?
My main inspiration is the outdoors! It's an important part of my life to get outside and hike, run, or just walk around my neighborhood. I love being surrounded by nature, and animals and cute things are always something I will be drawn to. I definitely save a lot of things that inspire me and that can help with both personal and professional work if I am feeling stuck, just looking at the work I save on pinterest and in other places can really help.
6. What role does art play in your life? How does it change the way you view the world?
I feel like art is just most of my life in general, it is very connected to my personality and everything I enjoy and surround myself with and what I am most interested in. Aside from being my career, I spend a lot of my free time creating things and everything sort of revolves around that for me. I am always getting excited about new ideas and projects, and looking at work that I love. Being outside or away from the computer is important to me though, I definitely need a break to feel like I can work my best and enjoy what I am doing. I pay attention to details in everything, I am always looking at the shape of things to visualize how I could draw them.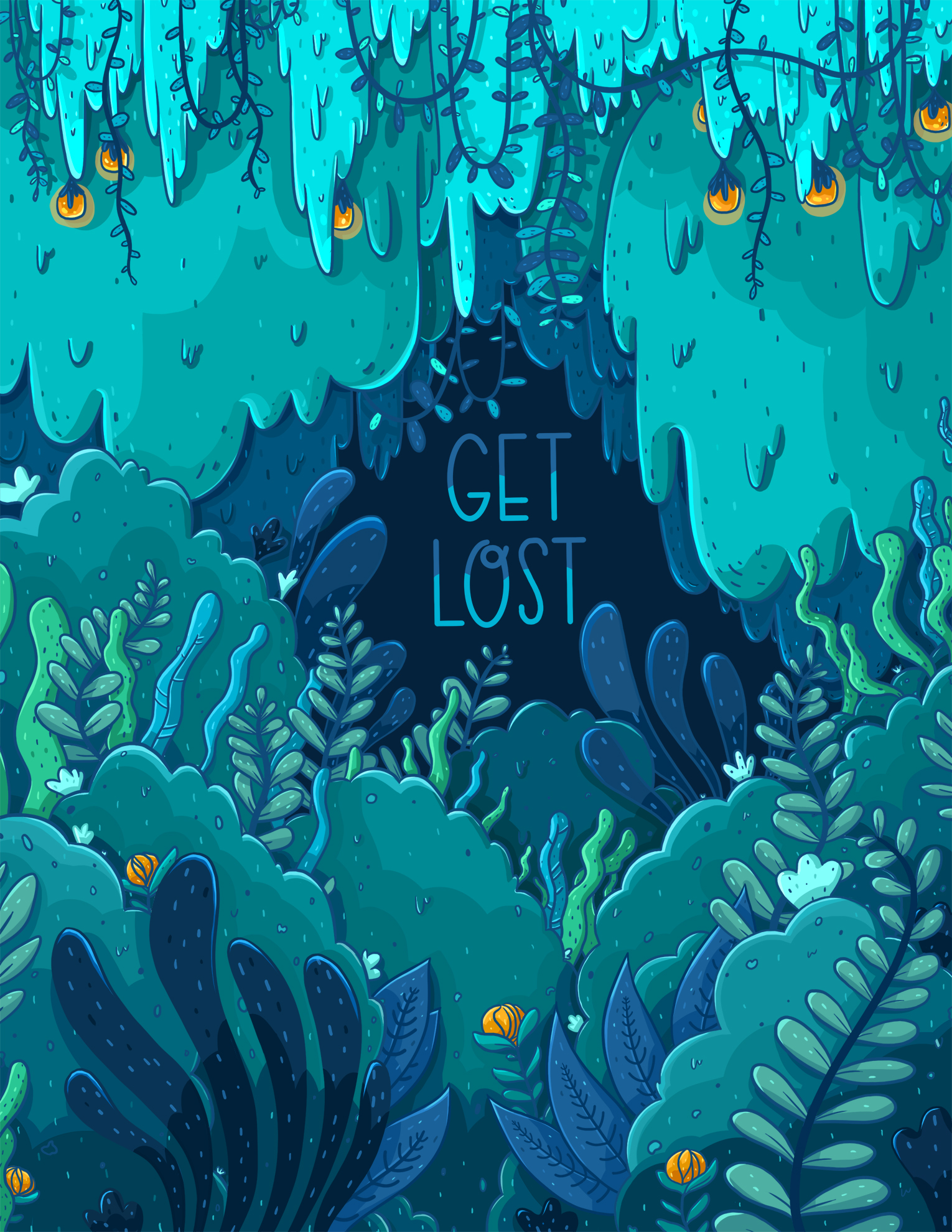 7. Where did you study?
Savannah College of Art and Design, in Savannah, Georgia! I earned my BFA in Illustration / Communication Arts.
8. Where do you see yourself in five years?
Somewhere in the mountains! I would love to live in the Northwest somewhere that I can access both the city and the outdoors. I would love to continue freelancing eventually and be able to work from anywhere. I really enjoy a mix of remote and in-house work that allows me to work both for myself and with others. I would also like to have some pets by then and work with a real variety of clients.
9. What about in ten?
Similar goals! What I want is always growing as I learn more and gain experience, so I know by then there will be even more I want, but I mainly just want to live near the mountains with animals and draw all the time.
10. What do you hope to achieve with your art?
I love making people happy, bringing a little bit of positivity into someone's day is the best. I enjoy getting to work for organizations that I believe in, and using my work to support things I think are important. But I also love just putting something cute and happy out in the world and have that be enough.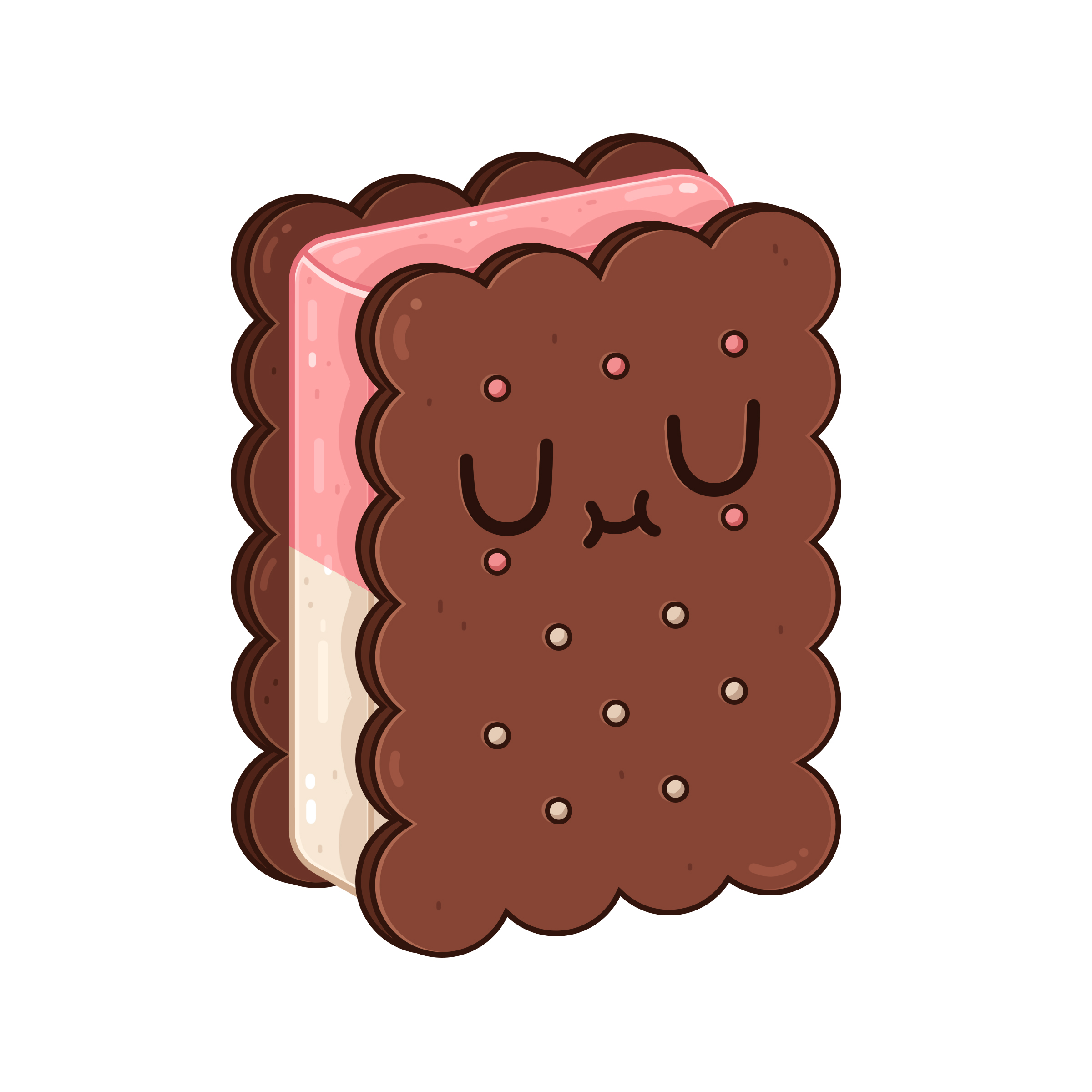 11. Now, tell us a little more about you as a person: what is your favourite food?
I have a lot of favorites, but a few are tacos, pad thai, and just a really good burger and chocolate shake.
12. Favourite book?
I read all the time, but a few favorite authors are Patrick Rothfuss, Neil Gaiman, and of course J.K. Rowling.
13. Favourite genre of music?
In general, I listen to a lot of indie/alternative, but I switch it up for exercise and other occasions!
14. What are your hobbies?
I love a lot of things, I get super excited about stuff but I always have some main ways I enjoy spending my time. I love hiking, camping, running, reading, petting any kind of animal, talking with the people I care about, and trying new foods.
15. If you weren't an artist, what would you be?
I would probably choose something science related, involving the outdoors and the environment. That is definitely something I am very interested in and like to show somewhat in my work.