Instagram:
@megantje
Facebook:
www.facebook.com/MeganMcnultyDesign
Etsy:
www.meganmcnultyshop.etsy.com
Website:
www.meganmcnulty.nl
1. What's your story? Where are you from?
I am an illustrator and designer from Haarlem (in Holland) where I live with my boyfriend and our cat (Edgar Allan Poes). I have lived in Haarlem all my life with my parents and twin brother. My parents are both English so even though I grew up in Holland, I had a very "British" up bringing, with British food, media, traditions and of course loads of trips to England to visit family. For as long as I can remember, I loved to draw. As a kid I had a hard time learning to read (and write) so the illustrations in the books would cheer me up. So I was there and then, that I decided that I wanted to be an illustrator, so that I could cheer up others too. And becoming an illustrator has kind of become my life mission ever since.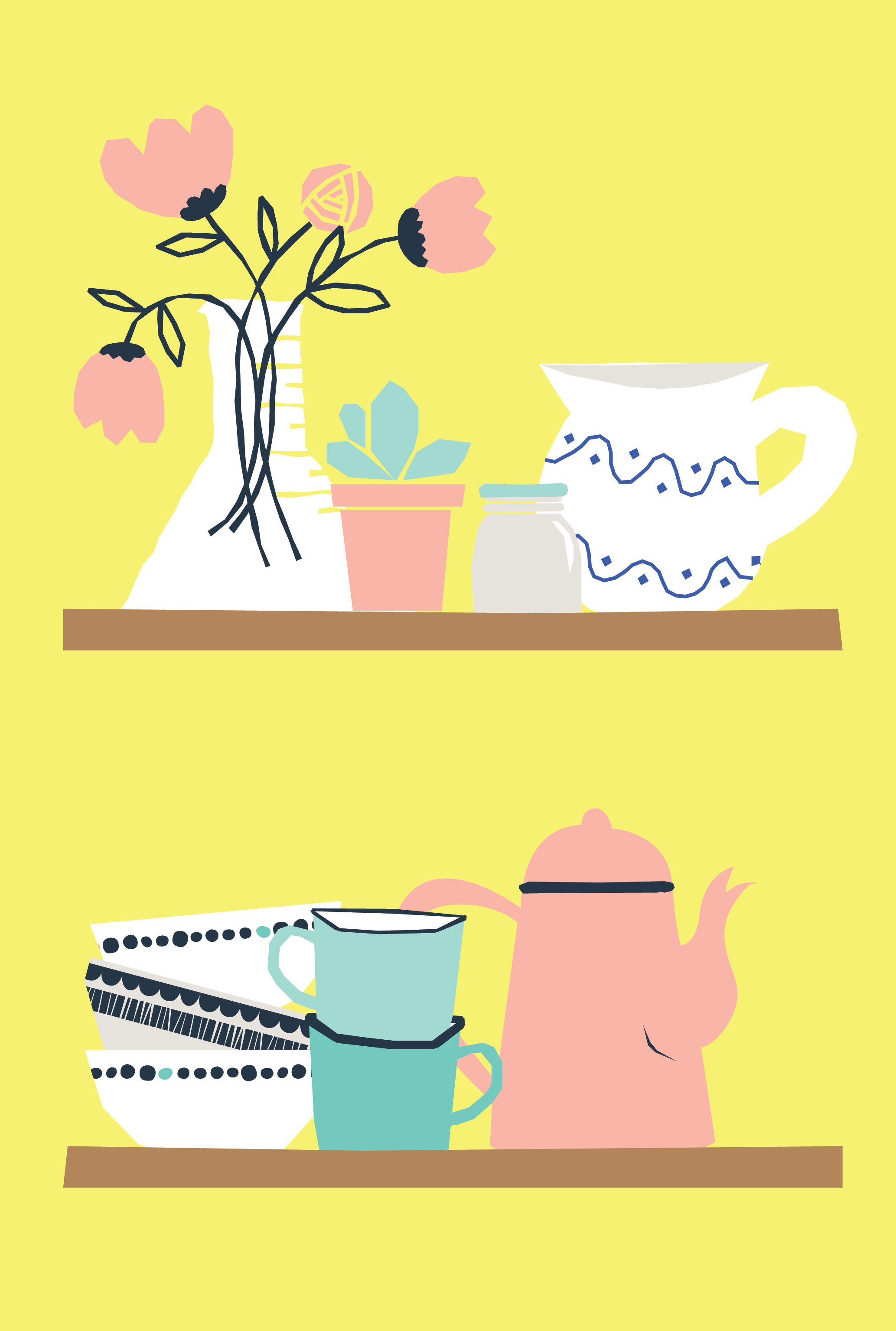 2. Tell us about your aesthetic.
I like clean but playful designs, with a quirky touch. And maybe just a little joke hidden here and there. The most important thing for me is that my work has a positive feel to it.
3. What is your favourite medium and why?
I love working digitally, because this was I can achieve a clean look. But even though I work on the computer, I don't obsess about my lines being perfectly straight. It's the imperfection that give the illustration character.
4. What is your artistic process like?
I have loads of little sketchbooks laying about, filled with doodles and ideas. When I've sketched something I like, I clean up the sketch a little, make a photo or scan of it and then start drawing it on the computer. Before I start working on the final design I normally make a color pallet, because I prefer to work with a limited amount of colors, to keep it from becoming too busy.
5. Who and/or what inspires your work?
I love vintage/retro things, but also Scandinavian design. Pop culture and music are a big form of inspiration. And random weird but fun things I see in every day life. Around the corner from where I live there is a house of which the front is always filled with weird shaped plant pots and objects. They decorate their house every holiday, and although its normally quite ugly, I love the positive and fun vibe it has!
6. What role does art play in your life? How does it change the way you view the world?
I must admit at times it kind of turns me into a hoarder. I will keep an empty box just because I love the color combo. I've always got my eyes open, to keep up with the amazing things being made around me! And try to keep in touch with artists that inspire me.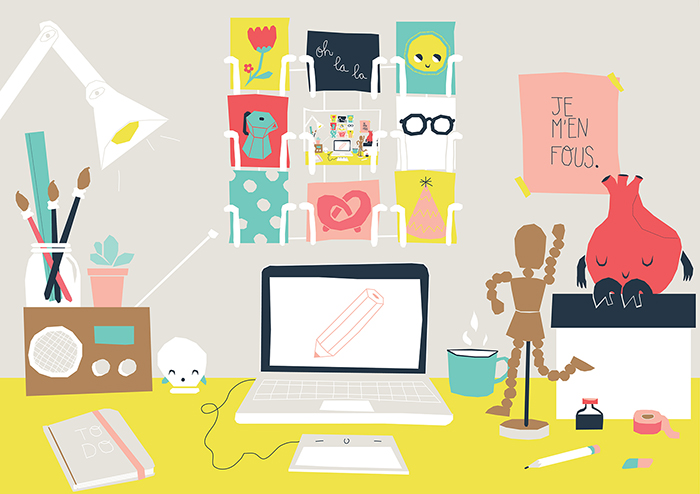 7. Where did you study?
I first studied Graphic Design at the Media College in Amsterdam, an after that I studies Illustration at the Willem the Kooning Academy in Rotterdam.
8. Where do you see yourself in five years? Working in an agency?
Oh, wow. I always used to be so good in this, but I have recently just kinda let it go to see where the wind takes me. I am currently making and doing things I love, and selling this online (on Etsy) and at craft fairs. Also, I am working freelance in the retail/illustration field which I love doing. I like to combination of this because it offers a nice balance of doing whatever I want, and working in a (semi) fixed grid. So, I think I would like to continue this road, but bigger and better!
9. What about in ten?
Well, the combination of freelance and my own thing as I said above. But also I have had the dream of opening a little shop filled with goods, made by amazing artist around me. So maybe for the 10 year plan a combination of these 3?
10. What do you hope to achieve with your art?
This may sound silly, but I want to make people smile. And to bring a little joy and fun to people's day. Fun illustrations have always made me happy, so to be able to make others happy would be amazing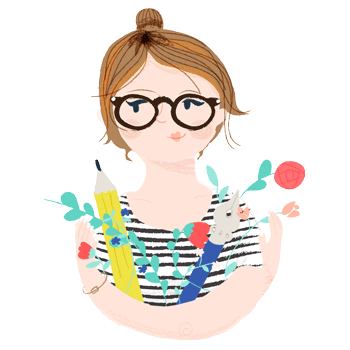 11. Now, tell us a little more about you as a person: what is your favourite food?
I love cheese! So anything cheesy, especially goat's cheese! Or even better, cheesy pasta with cheese cake for desert!
12. Favourite book?
"A street cat named Bob", it's just so sweet!
13. Favourite genre of music?
If I could only choose one; Indie. Especially if it has a 70/80 vibe to it. A couple of my favourite artists are Kate Nash, the Smiths and the Flaming Lips.
14. What are your hobbies?
I am kind off a workaholic, but when I am not working, I am normally drawing (still a bit of working), cooking or sleeping.
15. If you weren't an artist, what would you be?
So this has been the only job I wanted since I was like 6 or 7. So I really would not know. I think I am surprisingly well organized, so maybe a party planner?