Instagram:
@megsteeledesign
Website:
www.meg-steele.com
1. What's your story? Where are you from?
My name is Megan Steele and I am originally from Kent, OH. I recently moved to Cleveland, OH and am loving the city life. Growing up, art in many forms was a part of my life. I was always illustrating, putting drawings up in my school locker, doodling in class, writing stories. I played the flute and then the piano for years. I received my first camera in middle school and took photos constantly. I'd make "movies" with my cousins and brother, acting out mystery stories and then editing them. It's funny how when you look back at everything as a whole it makes sense where you are now. I currently work full time as a Graphic Designer, while also doing freelance work on the side.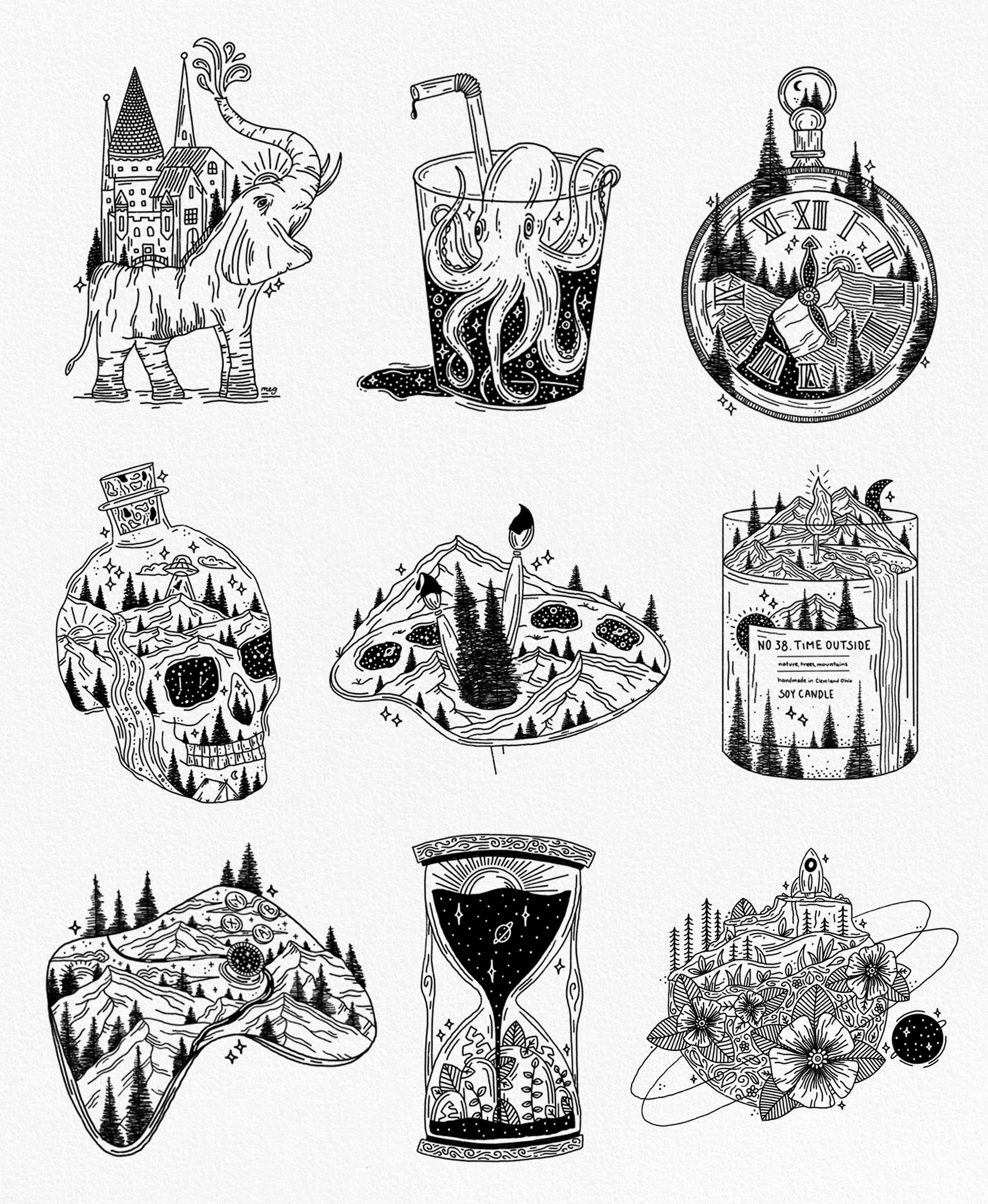 2. Tell us about your aesthetic.
I tend to gravitate toward black and white illustrations, with bold lines. I really do love color and experimenting with texture though. My aesthetic is always evolving.
3. What is your favourite medium and why?
This is actually a hard question. I do most of my illustration work digitally (using the iPad Pro & pencil), but I've always loved the craft of working with my hands. Recently I've been exploring with projects like screen printing, creating clay jewelry, block-printing, and drawing on anything I can from jean jackets to Starbucks cups. I think it's important to constantly introduce yourself to a variety of new things — it's inspiring and keeps things interesting.
4. What is your artistic process like?
My artistic process includes a lot of thought, sketching, and mood boards. Sometimes when an idea pops into my mind and I don't have time to draw I'll write it down on the nearest sticky note. I am really interested in conceptual art, so with my personal work, I usually let my hand flow until the idea forms into something visually pleasing.
5. Who and/or what inspires your work?
I think my inspiration as a young girl came a lot from imagination — the excitement of starting from nothing to anything you want. I used to spend hours on the computer just writing stories and illustrating them. I loved plotting out the story and the names of the characters. I think now because social media is so big, my inspiration comes from other artists around me showcasing their own work. Outside of social media, travel is my main inspiration in many ways. To put it simply, getting away from what I know to be "comfortable" can spark new stories, ideas, and thoughts that are then shown throughout my work.
6. What role does art play in your life? How does it change the way you view the world?
Art has been a staple in my life for as long as I can remember. I was one of those kids who wrote down that I wanted to be an artist in Kindergarten. I am an introvert at heart, so drawing has always been my safe place to express what I'm feeling. It truly lifts me up.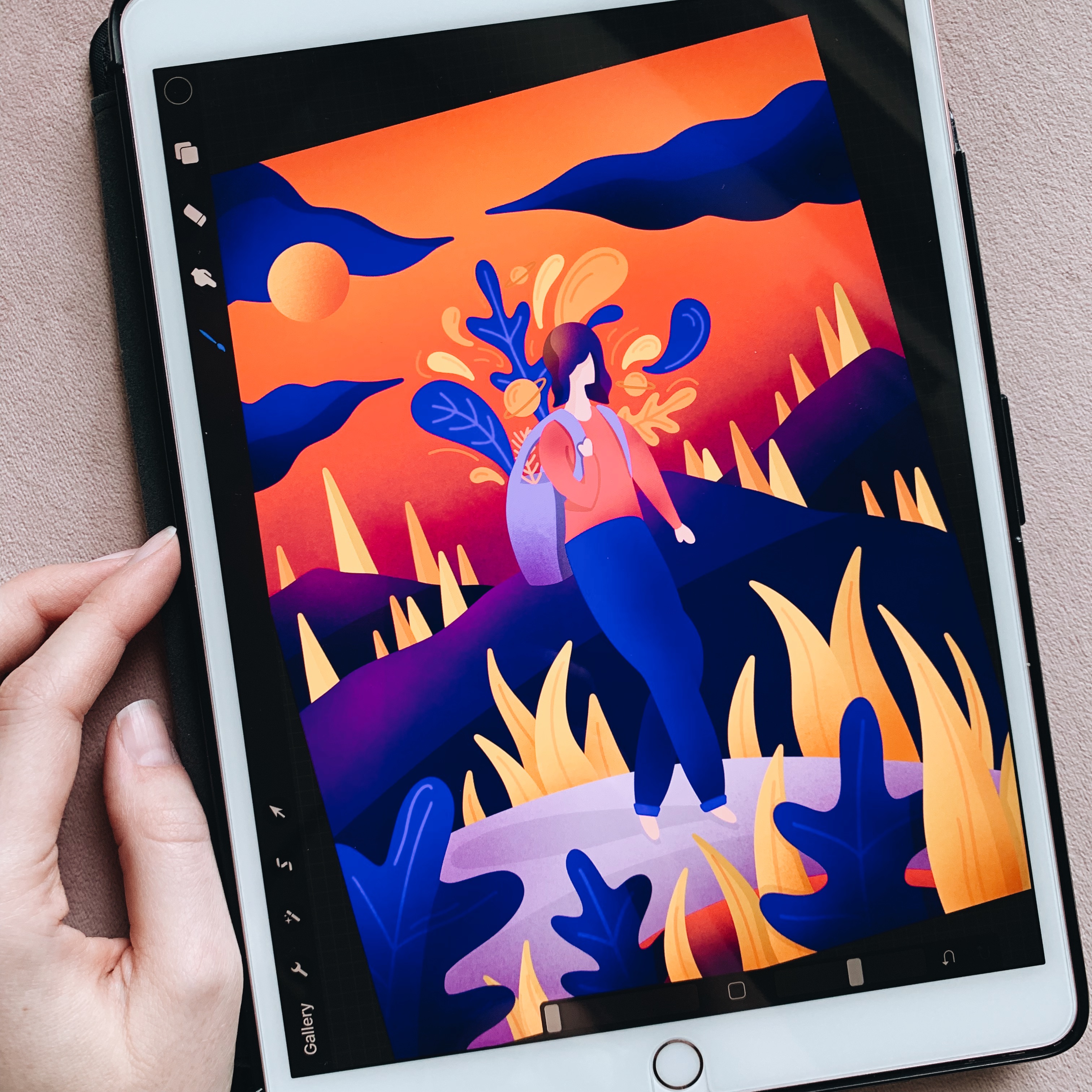 7. Where did you study?
I studied for a year at Bowling Green State University, where I had a drawing professor inspire me through her stories about her trips to Europe and study abroad. I then moved back home and did a summer study abroad in Florence, Italy. There I took oil painting and a history of Florence class. As most study abroad students say — it changed my life. My appreciation for Renaissance art skyrocketed. After returning from Italy, I transferred to The University of Akron and studied Graphic Design there. It's a wonderful program where I learned a lot.
8. Where do you see yourself in five years?
In five years I see myself continuing to work on my personal business, I'd love to expand the products in my shop (maybe creating a new font?) and become more involved in the local design community. On a more personal note, I see myself traveling some more and starting a family!
9. What about in ten?
Ten seems so far! I would just hope to be happy + still illustrating and learning new things along the way :) If I happen to work full time as a freelancer that would be a big bonus!
10. What do you hope to achieve with your art?
I want my art to create emotion for the viewer. I want it to mean something, and my main goal is to create work that makes a big difference in a positive way. I'm not sure that I'm there yet but I'm working towards that.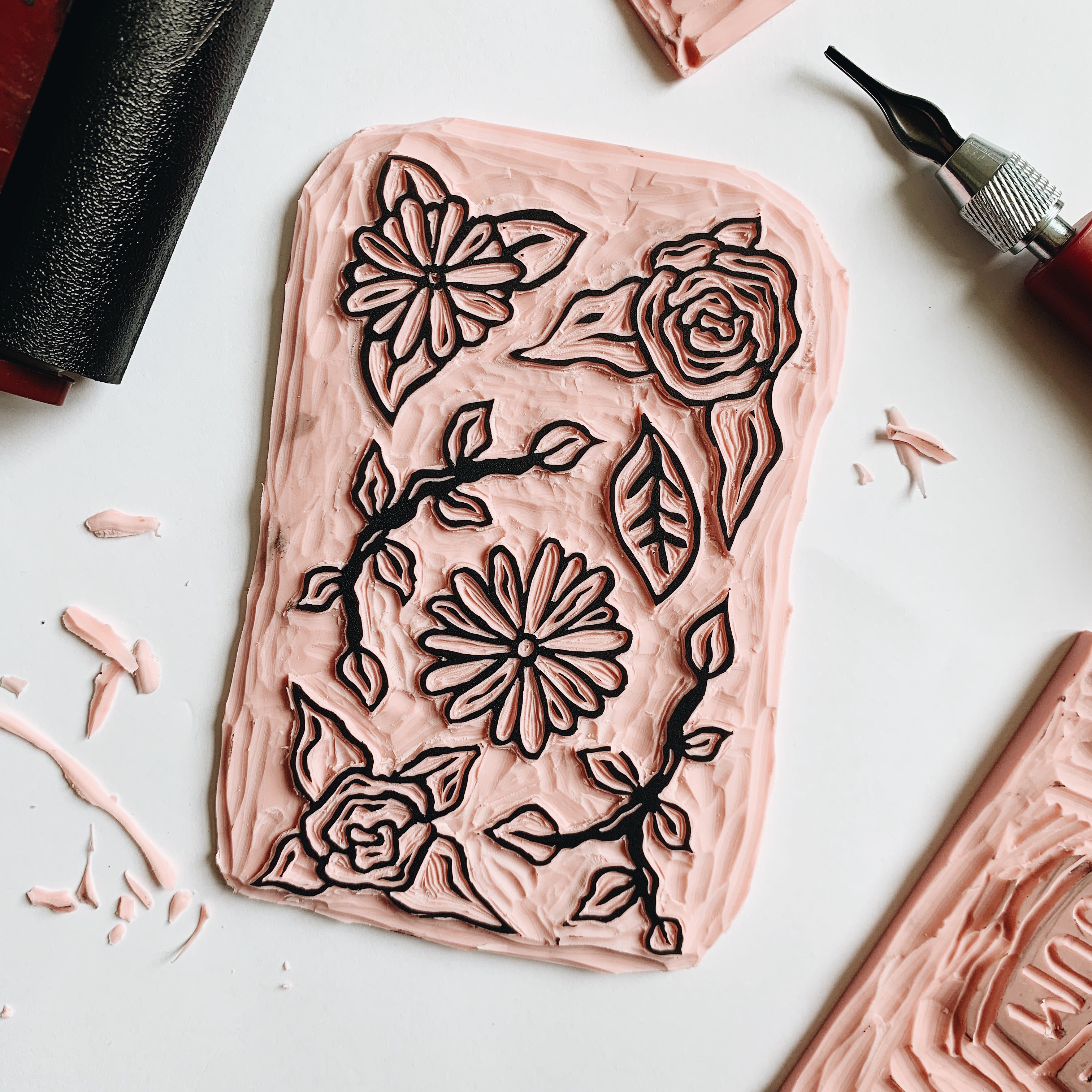 11. Now, tell us a little more about you as a person: what is your favourite food?
Cheese. A good cheese board with a glass of wine is a great night in my book.
12. Favourite book?
I have a few — the Alchemist by Paulo Coelho, A Pearl in the Storm by Tori Murden, Where the Crawdads Sing by Delia Owens.
13. Favourite genre of music?
I don't think I have a favorite — I listen to mostly anything. I enjoy meaningful lyrics.
14. What are your hobbies?
I'm a huge podcast listener, and a fan of true crime — it fascinates me. I enjoy travel, running/exploring, reading, visiting museums, photographing, drinking coffee, and a good glass of wine (inspired by my time in Italy).
15. If you weren't an artist, what would you be?
It's hard to say because being an artist was always my dream. Maybe a writer, or something else within the creative profession.