Instagram:
@meike_legler
Website:
www.meikelegler.world
1. What's your story? Where are you from?
I am half German, half Sicilian and I was born in Germany where I also grew up and lived most of my life. I spent some time in Sweden and New York while Berlin was my home base for the last 10 years.
Two years and a half, my husband and I moved to LA. I have a B.A. in Fashion Design and worked in the fashion industry for some time but felt that it has lost its attraction to me so it was time for a new direction, which I didn't quite know which one that would be. But after we've lived here for half a year I suddenly felt the urge to sew again after a long break but instead of sewing a piece of clothing, this time I wanted to experiment with textile wall art so I started with a 12" x 9" format and worked my way up to 60" x 48". I love using fabrics in this context and I feel like I have found an artistic outlet that I feel very comfortable with.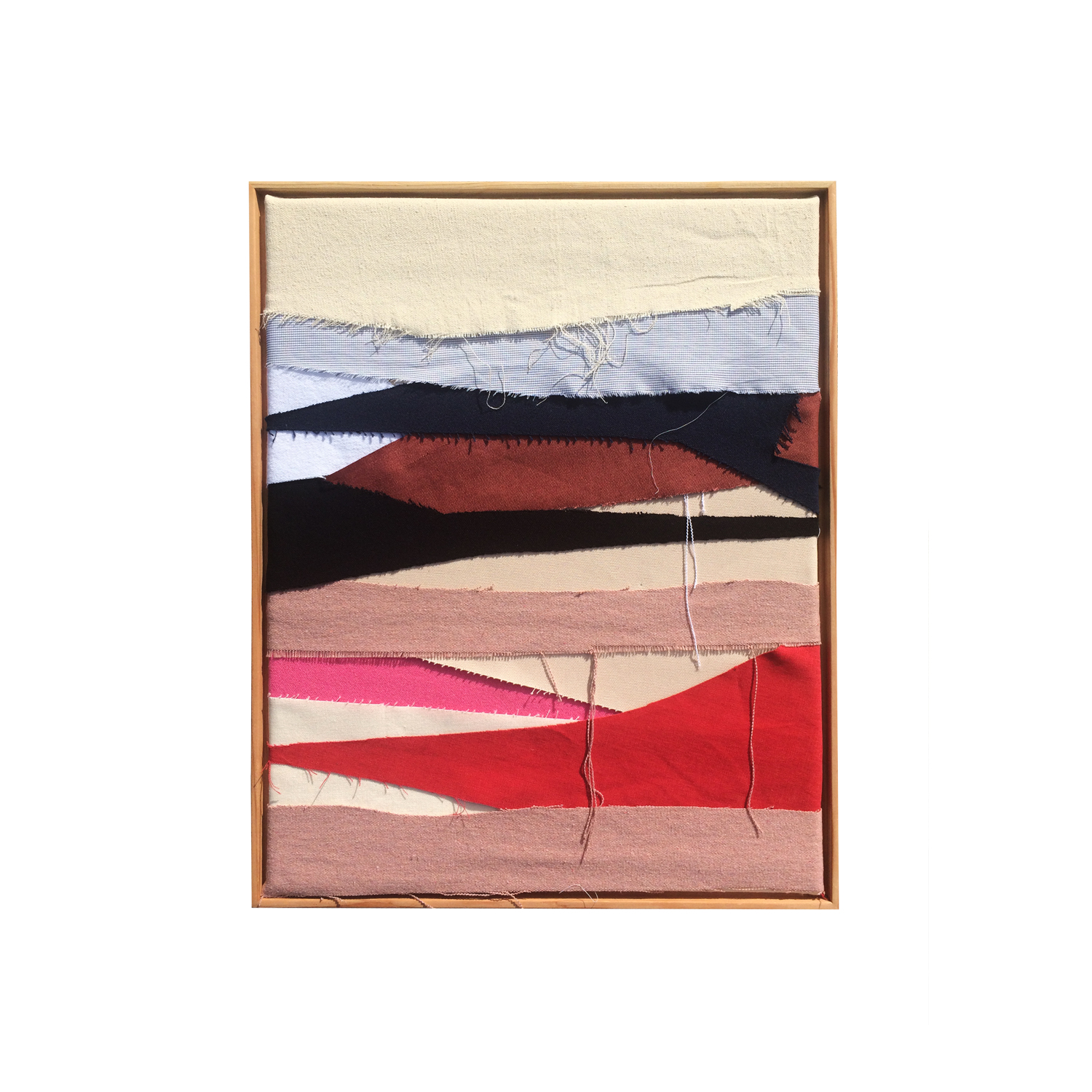 2. Tell us about your aesthetic.
I would say my background in design and my German roots have a strong influence on my aesthetic as well as my outgoing personality. You can see a German straightness and preciseness, on the other side I think some of my pieces are playful and loud. Through my education as a designer I have a trained eye for proportions and color combinations, which is certainly a useful skill regarding the composition and the choice of colors for my works. A lot of my color choices is also very intuitive or I work with whatever fabrics I currently have at my studio.
3. What is your favourite medium and why?
Since I only work with fabrics I should probably say that this is my favorite medium, which is also true. But I also feel the itch to start using other materials such as resin and wax.
Combining fabrics with different textures create a lot of depth in a piece and applying a layer of resin and wax could have an intriguing effect. I need to try this as soon as I can.
4. What is your artistic process like?
I usually start with hand sketches if I have an idea for a new composition and if among all those sketches there is one that really speaks to me I draw it on the computer and play around with different colorings until I feel I nailed it. Then I let a day or more pass, look at it again and if I still think it's good I eventually make it. The step to make a mock-up on the computer before making the piece gets less and less now though as I prefer going with my intuition and just let myself be surprised about the outcome. The best moment is always when it's stretched as then it really comes to live.
5. Who and/or what inspires your work?
Often, I get ideas for a new piece by looking at the cracked ground when I go for a walk. architecture. Also, movements like seeing the trees bending in the wind or the way water moves can be an inspiration. Then again, fabrics themselves can be the start of some new ideas.
7. Where did you study?
At HTW in Berlin, Germany
6. What role does art play in your life? How does it change the way you view the world?
A very big one. Even though I can take breaks making art without missing it too much for a little while, I could never completely stop creating art. I love looking at other artists' art and it shows me the beautiful and careless side of life when so many things in this world seem to go so wrong.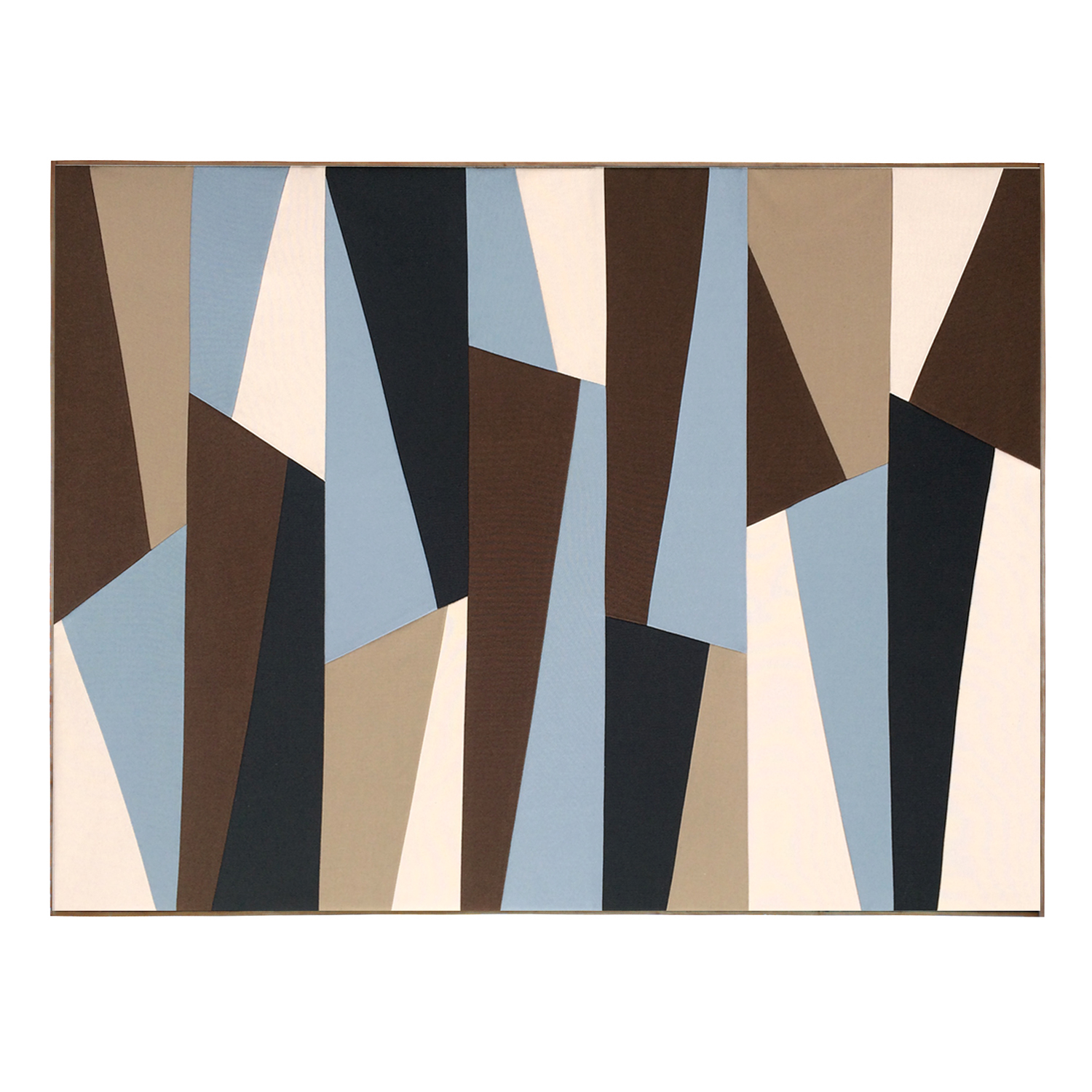 8. Where do you see yourself in five years?
Still living in LA, preferably in our own house in Mount Washington, making art out of my studio, having another child, being represented by a good gallery, and being surrounded by inspiring, happy people.
9. What about in ten?
Showing at a museum, working more internationally, being involved in some kind of food business.
10. What do you hope to achieve with your art?
I intend to show people the poetic side of fabrics.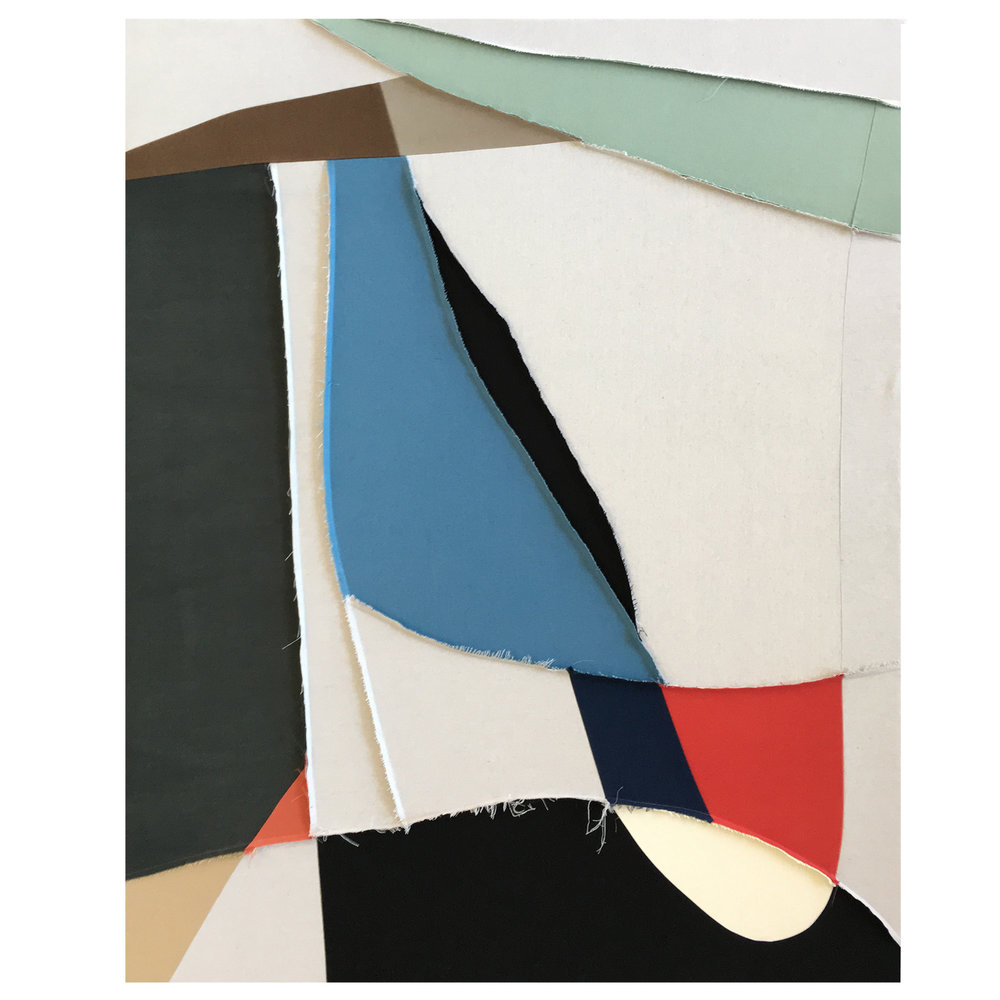 11. Now, tell us a little more about you as a person: what is your favourite food?
Oh, that is so hard to answer – it depends on so many things like the season or my current cravings. Italian food though is always on the top of my list - I love pasta, seafood, and all those delicious antipasti and pastries. Middle Eastern food is also a favourite. Roasted cauliflower with tahini sauce (or let's say anything with tahini sauce) makes me very happy.
12. Favourite book?
The Corrections by Jonathan Franzen.
13. Favourite genre of music?
Guitar music.
14. What are your hobbies?
I really enjoy baking and I have a big weakness for watching astrology and tarot videos on youtube!
15. If you weren't an artist, what would you be?
A psychotherapist or a singer songwriter playing my guitar in smoky bars.