Instagram: @melissalikessushi
Website: www.melissalikessushi.com
1. What's your story? Where are you from?
Hello! My name is Melissa. I grew up on the central coast of California, and have lived there most of my life. I moved to Montreal, Canada, to study Fine Arts at university, and recently graduated with a BFA in Studio Art. To back up a bit, growing up I was interested in creative things, but never really went out of my way to create, I really got that spark once I graduated high school. It was almost like a flip of a switch. I started taking my watercolors to a local cafe and would just paint for hours every day. I then decided that it would be my main area of study both in junior college and university. I have always been interested in learning different types of art mediums, so studio art was the no brainer choice for me. While studying, I also got the opportunity to study art history and architecture abroad in Paris; this was the starting point of so much for me. It sprouted my love for traveling and being in new environments. I decided to transfer to a university in Montreal to get my BFA and to gain some new experiences. Montreal is an incredibly creative city that really highlights and promotes local artists. I am constantly inspired here and excited to see what the future holds for me.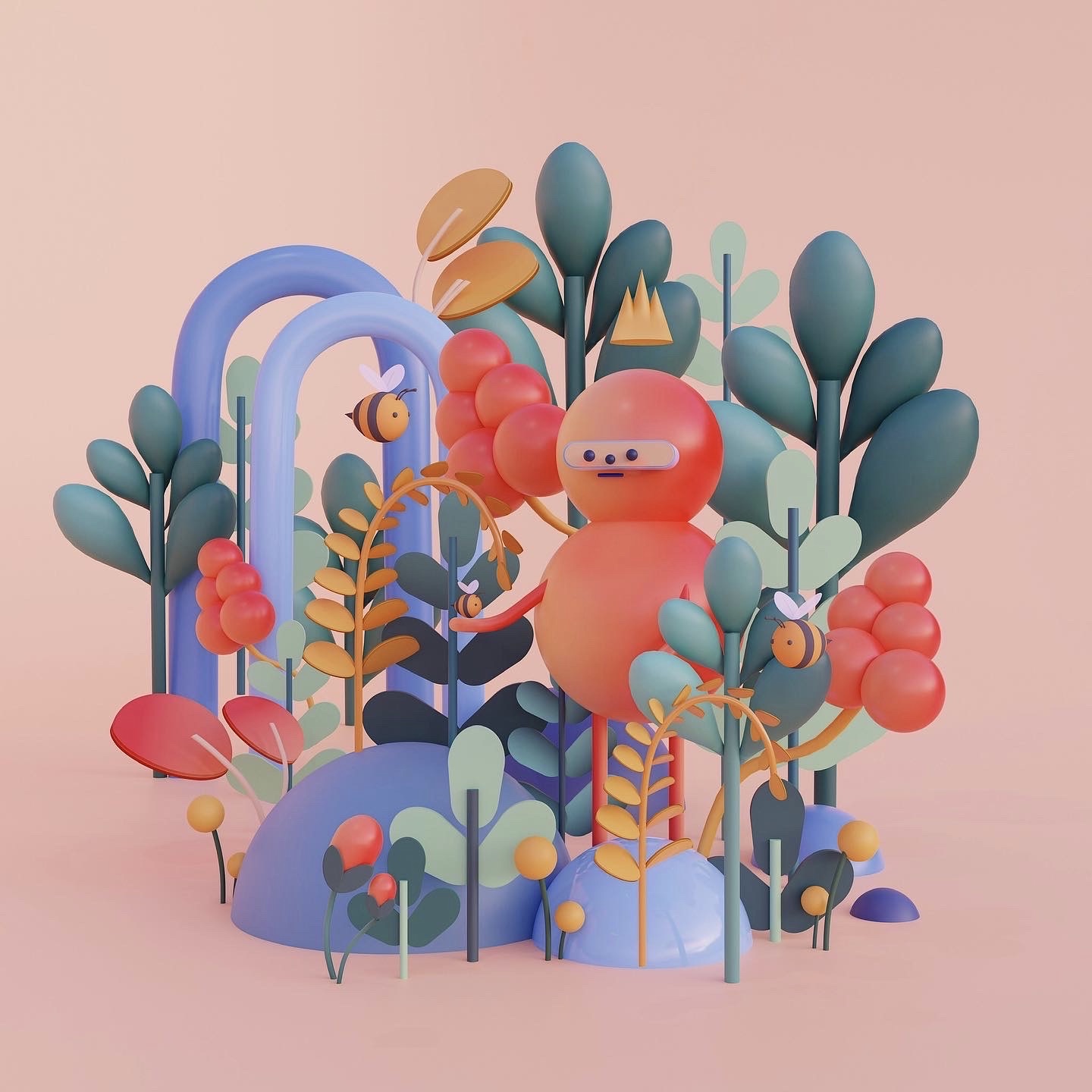 2. Tell us about your aesthetic.
My aesthetic is very childlike, with lots of bright vibrant colors, creatures, wondering characters and lush forests.
3. What is your favourite medium and why?
My favorite medium changes constantly, If you asked me a year ago I would say watercolor, but if you asked me today I would say 3D modeling. 3D illustration is something that I have deeply invested in for the past five months, and I grow more in love with it every day. I love seeing my 2D illustrations take new forms in a 3D world. I think it is much easier to create immersive atmospheres in 3D.
4. What is your artistic process like?
As of late, I have been fortunate enough to work on 3D art in the comfort of my own home. I would say I start off the day drawing loose sketches on my iPad, which includes color swatches for the palette. Then I spend around 5-7 hours modeling away until I create something that I am happy with. I don't think too much about the original sketch … usually the best things come to me on the spot.
5. Who and/or what inspires your work?
I would say that I am not inspired by one thing in particular but am inspired a lot by illustrators of graphic novels, visuals from movies, nature, architecture… really a cluster of things that I am surrounded with on the daily. I absolutely love any Wes Anderson movie… the color palettes and scene symmetry are incredibly satisfying. I also am heavily inspired by Studio Ghibli. I enjoy the balance of fantasy and realism that they create… and the characters are just amazing!
6. What role does art play in your life? How does it change the way you view the world?
Art plays a huge role in my life. I am working on something art-related pretty much every day. Being creative is something that is so ingrained in me … I couldn't imagine myself without that. I think it changes the way I view the world because I am always looking for new inspiration to include in my pieces, whether that be in new types of architecture, plants, people, murals, etc.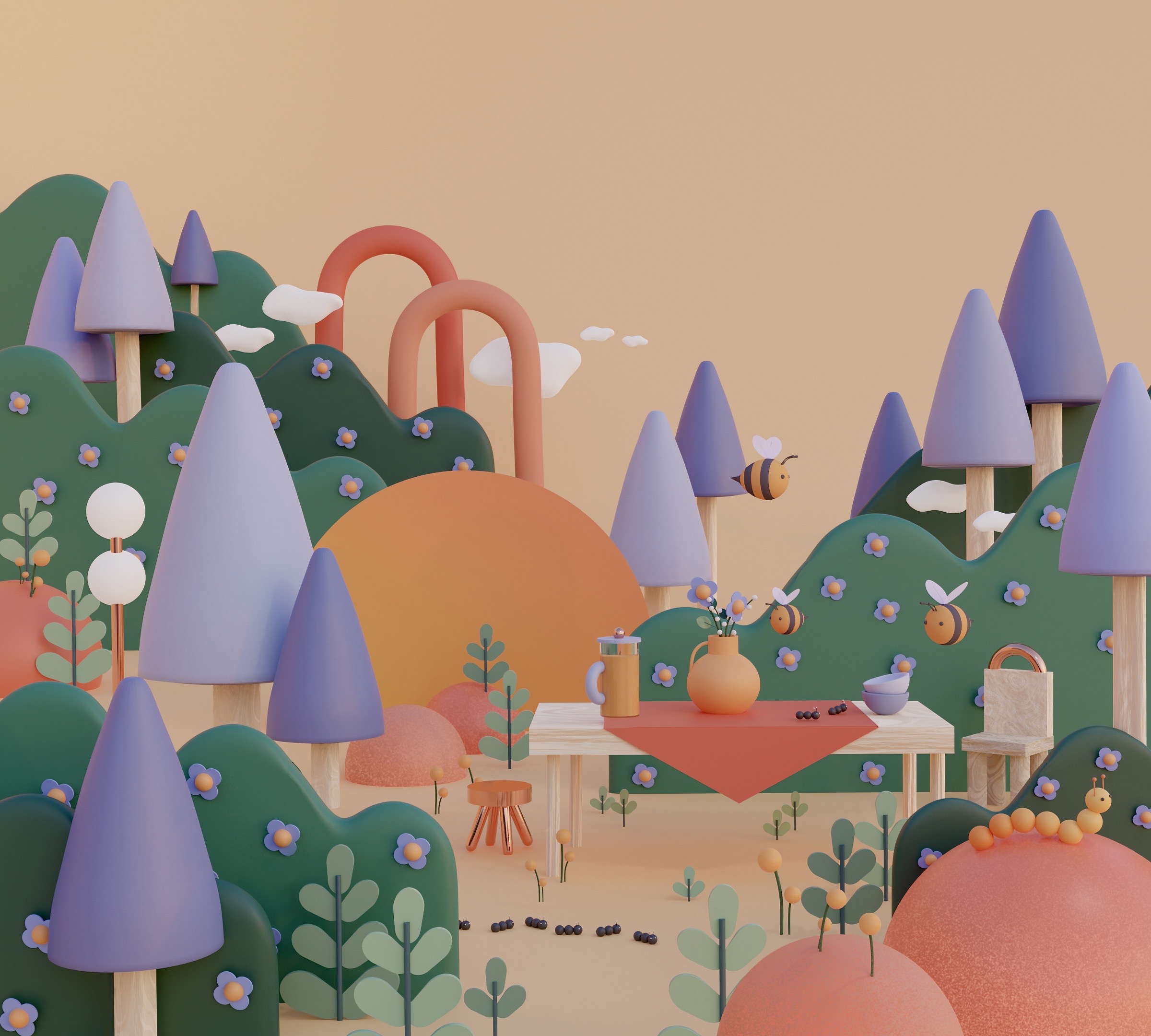 7. Where did you study?
I did my first half of studies at Santa Barbara City College and transferred to Concordia University in Montreal to complete my BFA. Since I was in the Studio Art program at Concordia, I was really able to try out a lot of courses and further develop my art style.
8. Where do you see yourself in five years?
In five years I hope to have signed with an art agency, and work on some bigger projects to really push my artistic skills. Regardless of where I end up, I would like to continue pushing myself to learn new mediums - whether that be self-taught or through courses. I think it's incredibly important to keep expanding your horizons as an artist.
9. What about in ten?
In ten years, a big goal of mine is to create some sort of children's book; I think it could be achievable in that time frame. I hope to still be working on individual or collective projects in various mediums and styles. I think if I am doing something art-related in ten years then I have reached my goal!
10. What do you hope to achieve with your art?
I hope to create environments in which people of all ages can immerse themselves and find some sort of happiness. I want to create art that is both simple and complex at the same time. I think creating a fun, captivating atmosphere that isn't taken too seriously is my ultimate goal.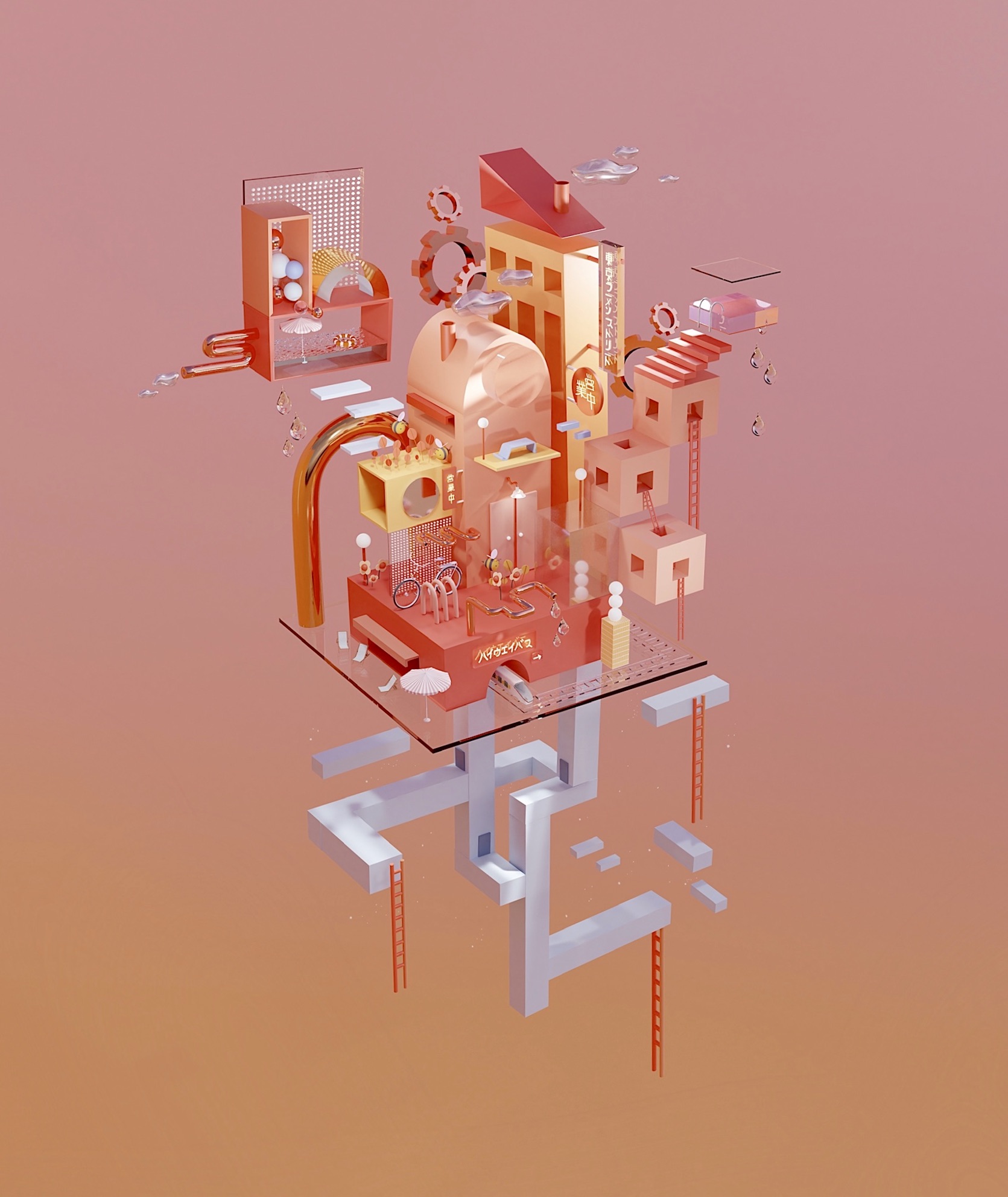 11. Now, tell us a little more about you as a person: what is your favourite food?
I think it's obvious, but sushi! I liked it enough to make it my Instagram handle when I was 16.
12. Favourite book?
I have a few favorite books in my growing collection of graphic novels, but some of my favorite illustrators/authors are Michael DeForge, Jesse Jacobs, Bryan Lee O'Malley, and Julian Glander.
13. Favourite genre of music?
Anyone who knows me well knows that I am very much in love with Hip-Hop music. R&B is a close second.
14. What are your hobbies?
Since I grew up around a lot of nature on the California coast, hiking, swimming and exploring nature will always be favorite hobbies that also double as huge sources of inspiration for me.
15. If you weren't an artist, what would you be?
If I wasn't an artist I would probably be an interior designer. I have had such a fun time decorating my new apartment, and I feel like it's something I could have seen myself doing if art wasn't in the picture. It is also a job that involves a lot of creativity and knowledge of colors and compositions.