Instagram:
@mengxinli
Facebook:
www.facebook.com/mengxinliart
Behance:
www.behance.net/MengxinLi
Vimeo:
www.vimeo.com/209789257
Website:
www.mengxinli.com
1. What's your story? Where are you from?
I was born in Guangzhou, China. I came to United States 4 years ago to study illustration. I am currently living in New York.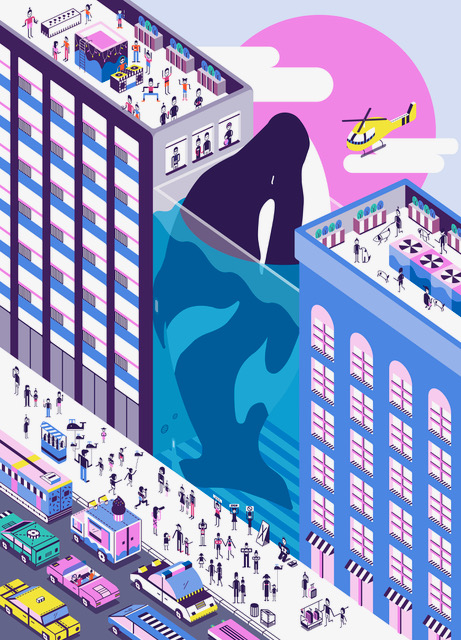 2. Tell us about your aesthetic.
I like to use a combination of line and geometric shape and I will place everything in parallel perspective.
3. What is your favorite medium and why?
Photoshop, I like the clean and vibrant look that Photoshop has to offer.
4. What is your artistic process like?
I use a lot of time to do research and brainstorming. I draw different thumbnails and I will pick three of the best ideas for sketches. The one with the best visual impact will make it to the final.
5. Who and/or what inspire your work?
Social events are my motivation of creating illustrations. Underground Comix inspired the aesthetic part of my work. Kyle Platts, Mcbess, Brosmind, Jango Jim and henning wagenbreth are some of my favorite artists.
6. What role does art play in your life? How does it change the way you view the world?
For me, art could be a weapon; it could be an amusement park; or it can just be an escape. I don't think art really changing the way I view the world. But art sometimes can put a filter to it, or makes everything look more intense.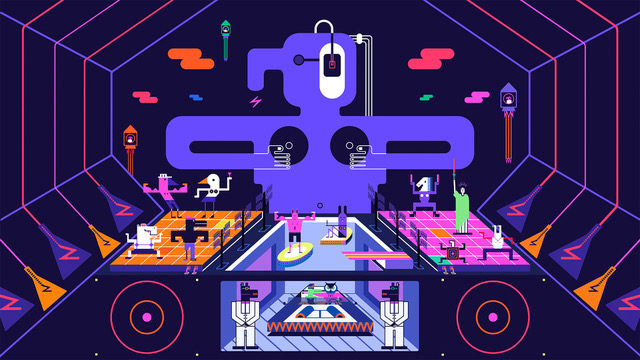 7. Where did you study?
I study illustration in Savannah College of Art and Design. And I also have a bachelor degree of law.
8. Where do you see yourself in five years? Working in an agency?
I just recently graduated from school. It would be nice if I can have stable incomes as soon as possible. Being published in varies newspapers and magazines, working as freelance illustrators in some motion design studios.
9. What about in ten?
It would be nice if I can be part of some advertisement projects.
10. What do you hope to achieve with your art?
I hope I can provide different information and opinions through my art.

11. Now, tell us a little more about you as a person: what is your favorite food?
Sichuan hot pot.
12. Favorite book?
Frog by Mo Yan.
13. Favorite genre of music?
Hip Hop of 90s'
14. What are your hobbies?
Basketball.
15. If you weren't an artist, what would you be?
If I wasn't an artist, I will probably be a lawyer or any job law related.